I Was Raised by Barbie and The Acid Queen
Looking In-Depth at the Black Women Whose Music Shaped Me.
Music has always been a vessel for the African American experience. In the beginning, it was traditional biblical gospel to cope and communicate within the Antebellum South. Since, it has transformed into multiple genres, from the blues during the Great Depression, describing the trials of down trodden Americans. To rock and roll alongside the flower children of the sixties.
Where there is innovation, you can find African American artists. Within the Black community, no one shows up like Black women. Every step of the way, they've revolutionized music, fashion, and society at large. Black women are always on the cusp of the new wave of culture. Leading us forward and encouraging us to step outside the box.
The following women practically raised me through their music. Like a window into their soul, I got to learn from their life experiences. They taught me about heartbreak and sexism. They sang to me about being a woman and carving my path in the world. They showed me how to dress and pushed the limits of expression in every sense. They gave me and other little black girls an example of someone seeing success who looked like us.
Aaliyah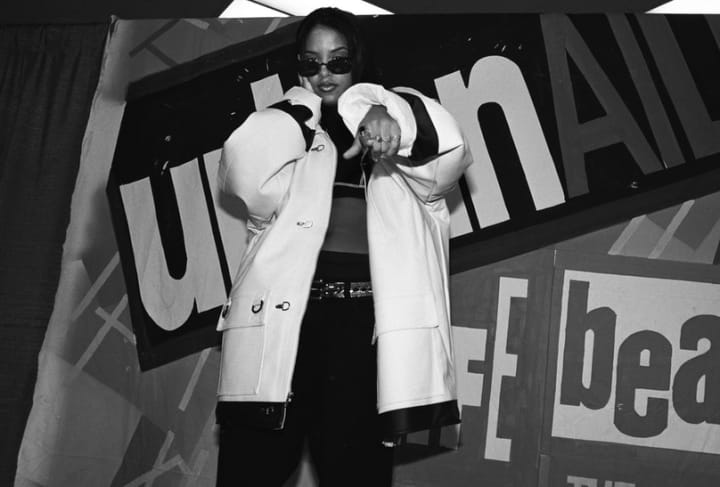 At 15 years old, Aaliyah was playing full shows. At the time, her concert attire of baggy jeans, Timbs, overalls with bra tops, or oversized jean jackets was seen as cool but not professional.
"trends that seemed taken from an older brother, rather than cultivated by a stylist."

- Janelle Okwodu
As she grew up, she kept her integrity and love for sportswear. Yet, she could also be seen stepping out in evening gowns and heels. As she matured, so did her fashion, evolving into a more elegant style. I think of Aaliyah as someone who can do both.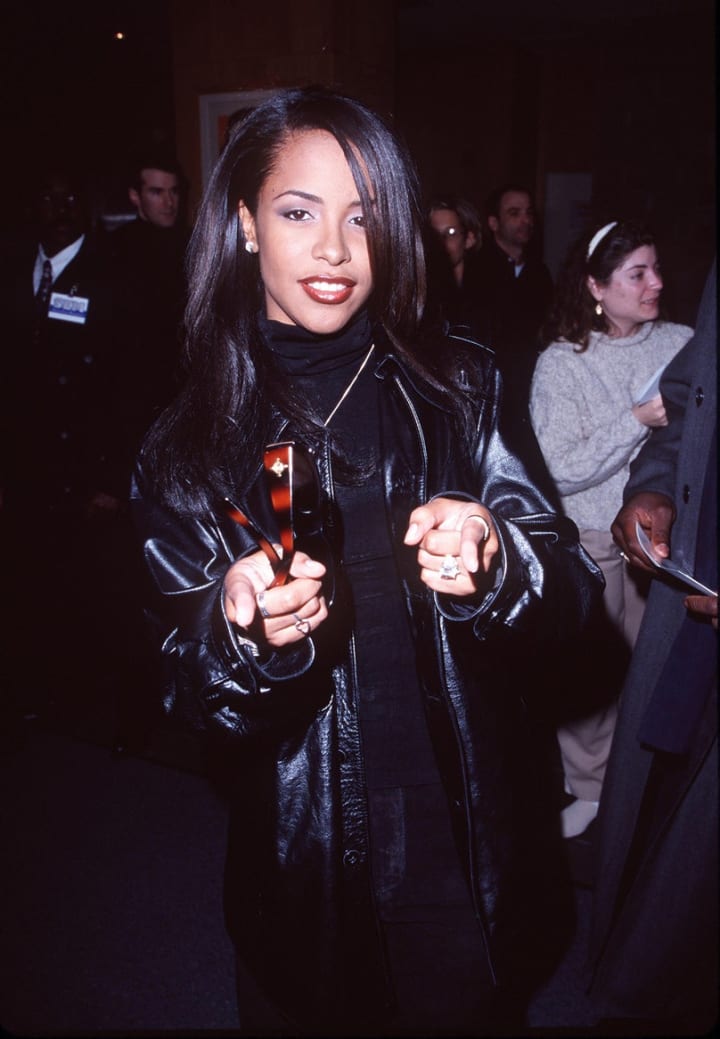 She showed that women could dress more "boyish" while maintaining their beauty and sex appeal. Her mark on the fashion industry remains as prevalent today as it was in the 90s. Her influences are littered throughout modern clothing and continue to inspire artists and the public alike.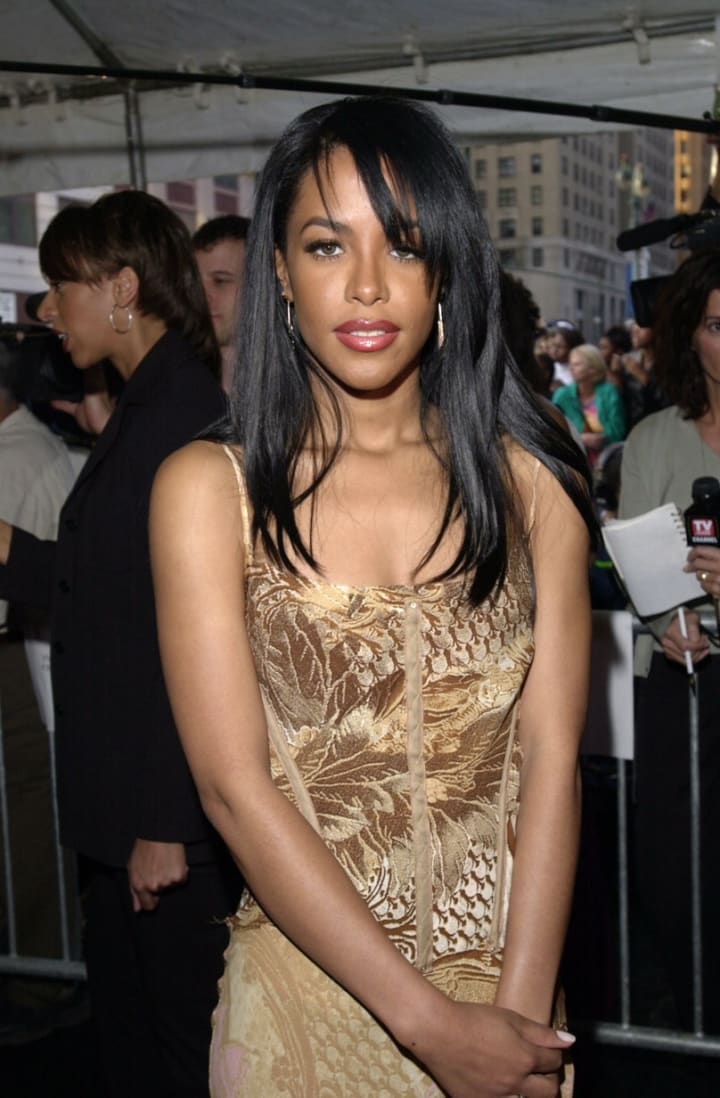 My Favorites From Aaliyah
At Your Best
Are You That Somebody
Can I Come Over?
Nicki Minaj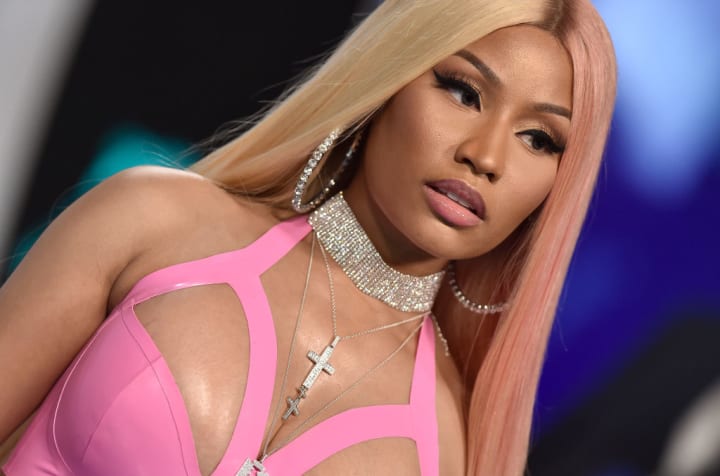 People my age are super fans of Nicki Minaj. You can test it by playing "Super Bass" in a room full of Gen Zers (we know the whole thing by heart). Lil Wayne, Drake, and Nicki Minaj all have the exceptional talent of making their versus funny. They can squeeze jokes into the manipulation of a syllable. Before the trio, rap was serious, but now more artists are adapting and following their example.
"There wasn't a big female rap presence right before I got in. So, my role was reintroducing the female rapper to pop culture. I aligned myself with a lot of brands, and I was able to show that a female rapper can sell products...

We were overlooking female rappers for a long time.' I don't think we got that much credit. I think female rappers have always been dope and influential, but I think I sort of came in at a time where big business was paying attention, so I was able to capitalize off of a lot of deals and business ventures."

-Nicki Minaj
Nicki reintroduced female rap to the mainstream world. She broke down a barrier by going platinum that no other female rapper had done in 8 years. She redefined women rappers and made it okay to speak about female sexuality and independence. Nicki made the model for so many other women to find success in the music industry.
My Favorites From Barbie
Super Bass
Did it On'em
Moment 4 Life
Etta James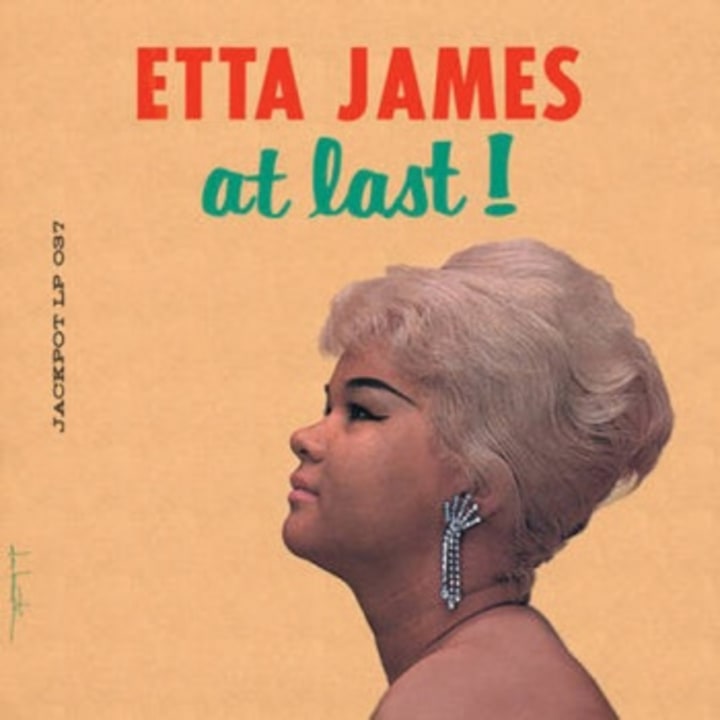 Etta James experienced a childhood of neglect from her mother and abandonment from her father. Yet, despite the odds, she managed to achieve exponential success.
James is best known for her song "At Last." A song about the euphoria of falling in love. Possibly because of the depth of emotion portrayed in every note or the beautiful instrumental rendition accompanying her, this song has skyrocketed and become a blues treasure.
If I want to feel warm and idealistic about love, I listen to Etta James. With songs like "A Sunday Kind of Love." She communicates emotion through analogies like the relaxing, easy-going nature of a Sunday- comparing it to a love she wants. We can all imagine and fantasize about that kind of relationship.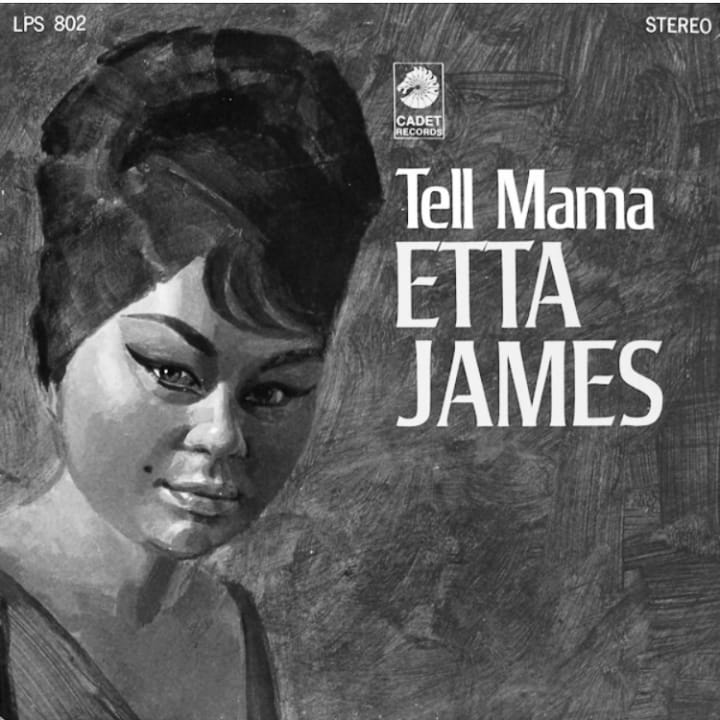 Etta James also described heartbreak to me; I can feel her pain through her voice. She has a sound made for the blues. Big and powerful, with a little bit of rasp and lots of personality. "I'd Rather Go Blind." Will break your heart and mend it together again.
My Favorites From Etta James
At Last
I'd Rather Go Blind
A Sunday Kind Of Love
Tina Turner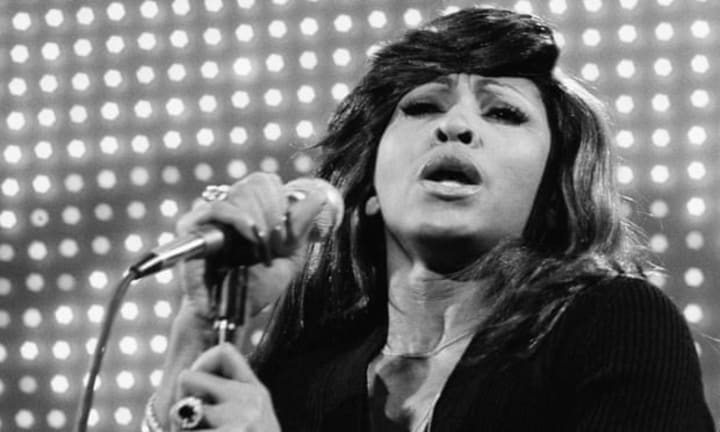 As a very small child, I came across a movie based on Tina Turner's life. Through the movie, I got to hear her music and see what she had overcome. My heart broke as I watched her experience domestic violence and a man who wanted to control her and her career.
When she finally leaves him, it shows the real Tina Turner performing "What's Love Got to Do With It" That moment is solidified in my memory. I remember seeing her muscular arms and looking down at my own. The raspiness and power in her voice resonated with me. As a kid, who'd never been in love, I felt what she was experiencing. I saw her story in her lyrics, and it shook me to my core.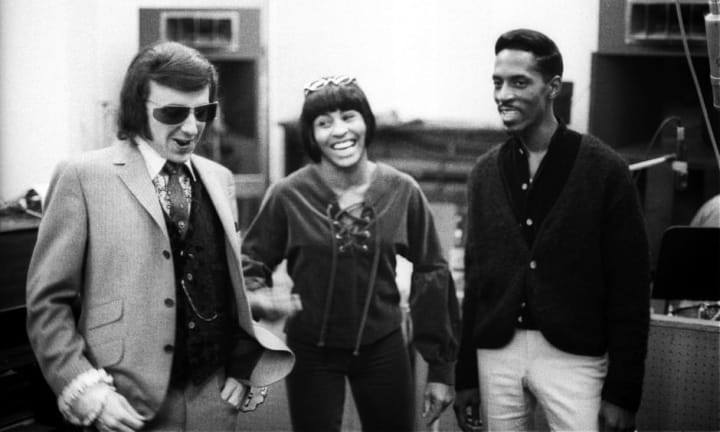 Tina Turner has unwavering, firey energy. After leaving Ike, she made bold moves by attempting a solo career as a middle-aged African American woman. She used rock music as her recourse and found her own vein in the genre. People related to her, as she had nothing handed to her and had to face severe obstacles to reach success.
She forced herself into the forefront of a music revolution at a time when Black women and their contributions were being cast away. Tina Turner's grit and perseverance to pursue her dream with relentless intensity have always been a massive inspiration for me. And to other celebrities like Beyonce who paid homage to the "Acid Queen" at the 2005 Kennedy Honors Center.
"Every now and then, when I think of inspiration, I think of the two Tinas in my life – that's my mother, Tina, and of course, the amazing Tina Turner …"
My Favorites From Tina Turner
The Best
Missing You
Rihanna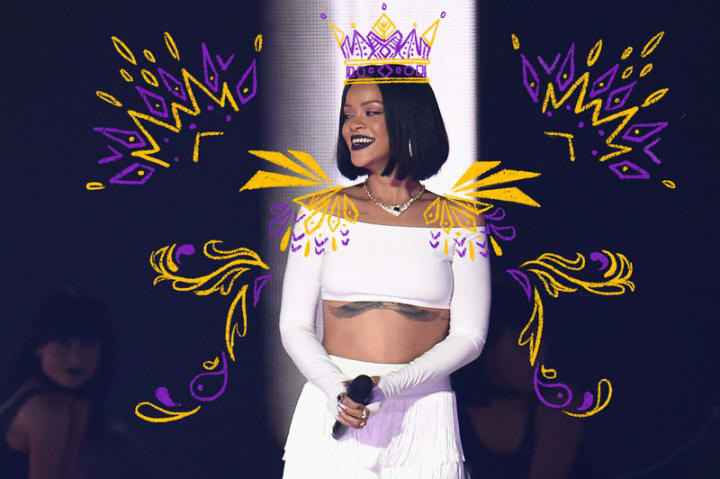 I got my first iPod at 8 years old. It didn't have a screen or any way for me to tell what song was next. At night I would click the next button until "Disturbia" by Rihanna would play, followed by "Take a Bow."
I loved her style, down to the way she walked in a room or relaxed by the pool. She was so carefree but passionate and eccentric. She had elements to her and could play multiple parts. Rihanna bounced genres and sounds better than most artists I follow.
She solely soundtracked much of the early 2000s. Either a Rihanna single was dominating the radio waves or one of her hooks in a feature. She's charming, mysterious and so beautiful that we all just stop and listen. Rihanna if nothing else is completely herself and I believe that sentiment is best summed up by Drake's speech before she received the Video Vanguard Award at the 2016 MTV Video Music Awards.
"She succeeds by doing something that no one in this music industry does, which is being herself, We love the music, which can change styles from album to album, we love the videos, which change their artistic vision from year to year, but most of all, we love the woman, who hasn't changed since day one."
My Favorites From Rihanna
Needed Me
Take A Bow
Disturbia
Parting Words
For their contribution to the world, Black women don't get enough credit. These women shaped me and provided some of the sweetest comforts when I needed them. Their gifts can be revisited and continue to affect our current culture. If not for Aaliyah the tomboys of the world may never have seen someone like them in the public eye. It may still be taboo to wear baggy jeans and Timbs.
If not for Nicki Minaj there could be no Megan Thee Stallion, Mulatto, Saweetie or Doja Cat. She made women in rap marketable, she showed big business female rap was here to stay. Without Tina Turner, we may have seen a very different Beyonce. They shook up society enough to move forward, and change for the better.