Hunnie B and the Queens
The song, Crazy, has enjoyed over 80,000 listens on Spotify thus far, and the music video teaser had over 300K views.
Shelly Bourgeois
Shelly Bourgeois' bio brought a smile to my face and I'll tell you why after you read it ....

"Shelly Bourgeois is the lead singer of Hunnie B and the Queens, and is originally from New York. She started guitar and voice lessons when she was 4 years old from her Aunt who was in a band. She has 3 children and two horses that she loves spending time with. She is currently working on a new product so be sure to stay posted!!"

In my opinion, Bourgeois is a very talented singer-songwriter and, yes, I'm basing that off of one song. What made me smile is that her bio is, for lack of a better word, so simple. I guess I was expecting a more unabridged version.

Anyway, I say keep the bio simple and keep the music coming, Shelly Bourgeois ....
How long have you been creating music?
Since I was 5 years old. I used to write a lot of songs and storybooks as a child.
Do you have a preferred genre?
I prefer indie pop
Tell us about your latest song, EP, or album.
Crazy Ruff is a song I sat down and co-wrote with 25 time gold & platinum album winner Jonnie Most Davis.
We wrote the song using similar relatable experiences, turning into a song by a drunken troubled woman who just wants someone to talk to, to find love.
Could you describe your creative process? Where did the ideas come from, how were they transformed in your mind, what did you start with and how do you refine these beginnings into the finished work of art?
We started with an idea, which transformed as we wrote. Jonnie played all of the instruments on the original track which you will hear in the upcoming acoustic version. We were inspired by a 70's vibe, so we decided to add a 70's vintage piano.
Are there any challenging aspects to writing and/or recording your music?
The biggest challenge is getting really genuinely inspired about something that moves me to write. Once I'm motivated it almost writes itself.
How has the reaction to your latest release been?
Crazy Ruff has enjoyed over 80,000 listens on Spotify thus far, and the music video teaser had over 300K views.
What is the best song you ever released and why?
So far Crazy Ruff- because it's my first released single!
What song do fans seem to favor?
Crazy seems to resonate with a lot of fans!!
Has your style evolved since the beginning of you career?
Over the years I performed in musical theater while receiving voice lessons. I would say that caused my style to evolve.
What do you enjoy most about being a musician?
I enjoy singing in the shower the most!!
Playing live or recording in studio? Do you have a preference?
Both
Do you have a preference… vinyl records, cassettes, CDs, or downloads?
I miss the old Vinyls!! Downloads are great because it's instant, but both compares to the beautiful large vinyl albums.
Is there an instrument which you would like to learn and why?
I've always wanted to play piano.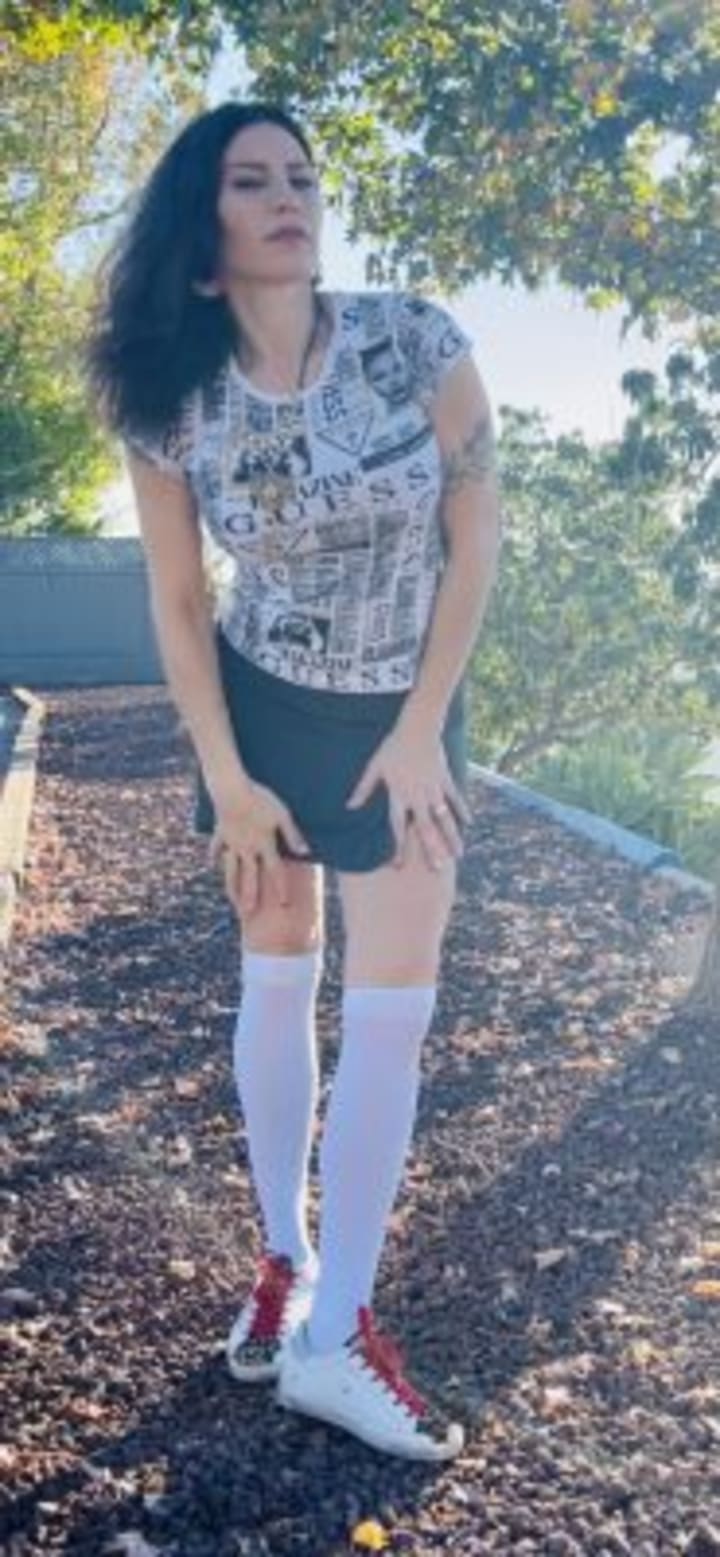 Are there any musicians who inspire you? What qualities do you admire about them?
I admire many musicians. I'm inspired by Halsey because of everything about her and her story. I also really dig listening to Amy Winehouse (rest her soul), and I love Adventure Time, so their music is admired too!
Would you like to travel to other countries to perform your music? If so, what would be your first stop?
Paris
Other than fame & fortune, is there something you hope to achieve through music?
The most important thing would be if even just one person identified with the song, and it helped him or her somehow cope with life.
Are you currently working on any projects we should look out for?
Yes, my new music video was just shot in Paris! It will be released next month. I'm also co-writing a new song, and the acoustic version of Crazy Ruff will also be released soon!
HipHopMomma will be sure to post both when available.
Is there something you would like to say, that we didn't cover?
Hey, thanks so much for the interview, you've been really cool!!
interview
About the author
Inviting music fans to explore new music from around the world
Hip Hop Momma supports and promotes seasoned & emerging artist of all genres ...
http://hiphopmomma.com
Reader insights
Be the first to share your insights about this piece.
Add your insights