How To Properly Book Talent
Small Town Festivals, and Knowing Your Audience.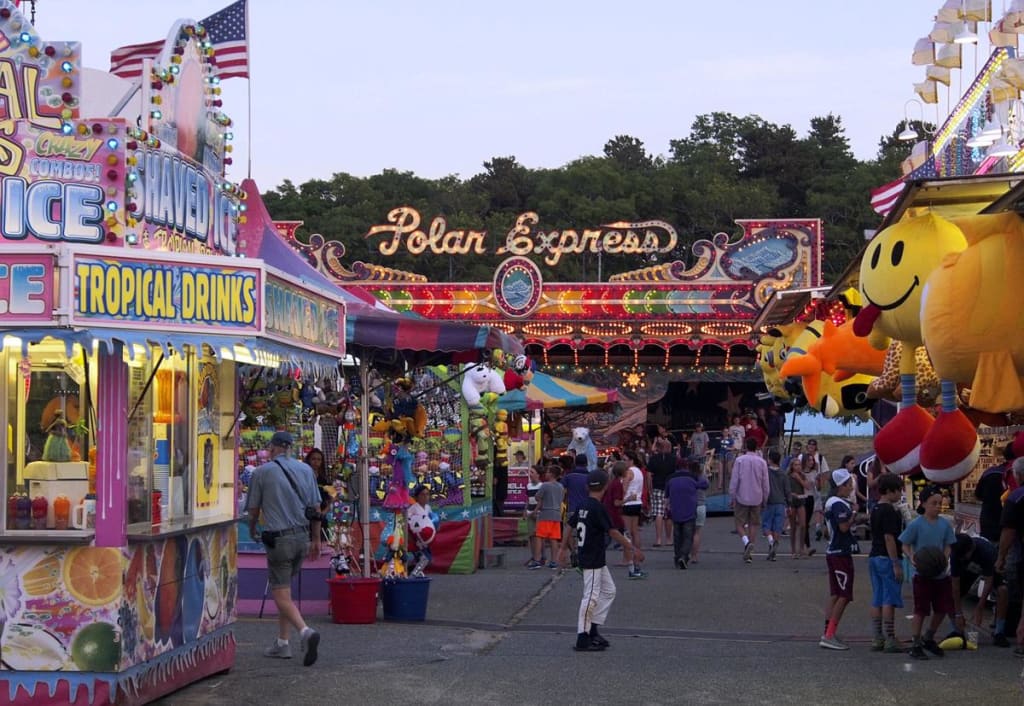 An inexperienced talent buyer can wind up costing the small town festival thousands of dollars in potential revenue. If the buyer does not understand the basic concept of knowing your audience they will spend more paying the band than what they have made.
As a blogger, I have seen this exact situation play out year after year in small towns all across the Midwest. One case in particular would be the yearly jamboree in a small town in rural Indiana. The buyer will book bands based on what she was a fan of growing up, while completely ignoring her core demographic. The demographic for this town consists mainly of middle aged to senior age adults. They are typically farmers, factory workers, or retired farmers.
The buyer will often book long forgotten 80's and 90's rock, heavy metal, and hair bands. One year it was the band Warrant another year it was RATT. This year the bill includes the band Saliva whose most memorable song is Click Click Boom. Their booking fee runs between $15,000-$24,999 dollars. The problem lies exclusively with the inexperienced local talent buyer. You see, for this particular night's concert the charge is only $5.00 dollars and then they corral spectators into a small area. Within this area there may be enough room to fit 150 to at most 200 people. Clearly if the talent buyer is spending $15,000 dollars (at minimum) plus other costs associated with booking the band, they (the buyer) are actually losing money.
Booking a metal band for a street festival in a small midwestern town whose largest demographics are farmers and retired farmers it just doesn't make sense to ignore the larger demographic. I have worked in this business ever since I was 17, or around 30+ years and have learned a great deal in that time.
In that time I have never run across a talent buyer for a festival that will book based on their personal taste. A real talent buyer will book from what they feel will bring the most ticket sales. Now some will come to the defense of the talent buyer by saying that they are doing the best that they can with what they have to work with. While this is only natural it should be noted that the buyer has 365 days from the time the festival concludes to book the following year's band.
From speaking with several people at the festival I also learned that there is also little to no promotion of the main event. Everyone that I spoke with mentioned that normally the buyer waits until just a month or two prior to the festival before they begin promoting it. The festival normally takes place the last 4 days of August leading into September, but with COVID the festival was moved to October this year.
There are opportunities all year to begin to build a buzz for the main event, but sadly, this is where the buyer falls short again. So what should this buyer do:
Know Your Audience you should never book a metal band in a location where the larger population are fans of Country music.
Don't Spend More Money on Booking than what you are going to make. If you are given a budget then use it wisely. Account for marketing and promoting further out than just weeks, or a month.
Be Willing to Accept Outside Help this seems to be a big hurdle from what we were told at this Jamboree. The buyer refuses to accept help from outside sources, even if they have much more experience in booking and negotiating booking fees.
Local Sources you should set aside a percentage of your budget just for promotion and when this is done you will build a street team. The street team will be made up of reliable volunteers that will travel to areas outside of your own and can hang flyers and promote the show. Create a window of 50-75 miles and stick with it.
Make Friends with Music Bloggers and invite them to the concert, of course you will have to eat the cost of their ticket, but if you are only charging $5.00 a person then you won't be losing that much more.
Reach Out to Actual Legitimate talent Buying Agencies as they can help you book larger name acts that will fit your budget. Of course, don't expect a Tim McGraw size artist if you can only afford an artist who charges $15,000 - $24,999 dollars. In 1990, a young up and coming artist was performing on the fairs and festivals circuit. He was most known for his newly released single titled "Friend In Low Places", yep that artist was Garth Brooks. If you connect with the right agency then this is the type of artist you will be able to book. There were well over 500 people attending with each one paying $20 dollars a head,and more for seating down at the stage.
As a buyer you should NEVER use your position to fulfill your own personal fan experience, after all it's about the people attending, right?
We're not just trying to make this talent buyer look bad, but it is more about trying to help others understand there are better ways to turn a profit on their main event concert. If you're charging $5 dollars a person and are only selling 150-200 tickets then it is reasonable to say you are losing money.
Please be sure to give us a follow, and don't forget to like this article.
industry
After working in the music industry since he was just 17 years old Allen decided one day to begin blogging his experiences,reviewing new music, and sharing his ideas with the indie artist. Please help us out by liking and following our blog
Receive stories by Toxic Music Group (Allen) in

your feed