How to get a sponsorship for independent musician
Step by step guide how to get a sponsorship deal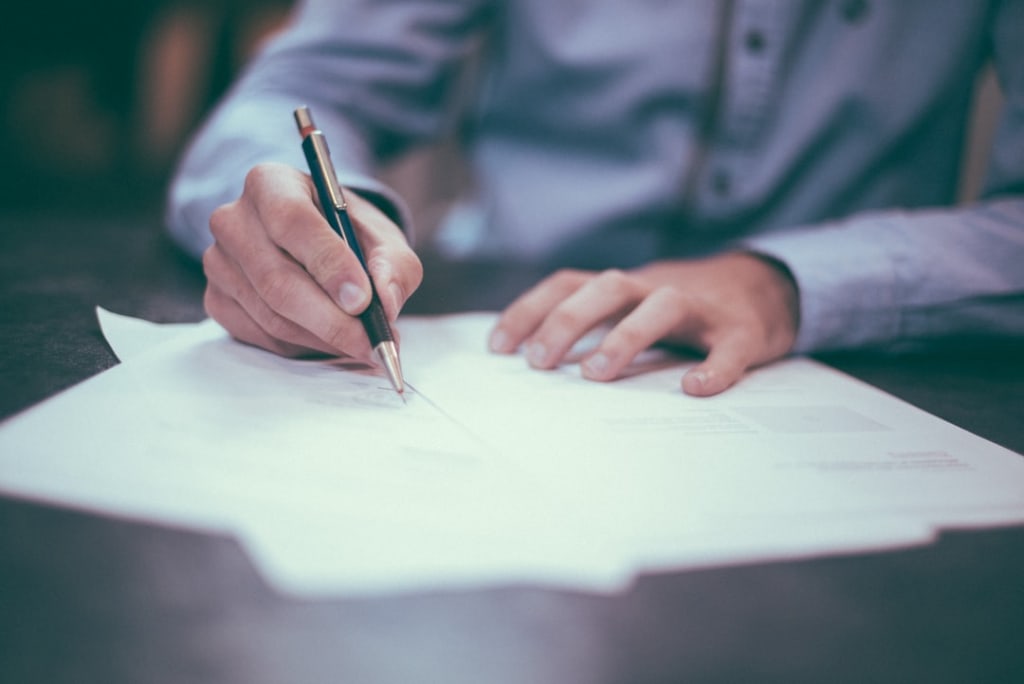 Isn't it sort of like the dream? Being paid by your favourite brands to play their musical instruments or wear their clothing while touring stadiums, meeting new fans every night, and wearing free bonuses.
What would happen if I told you that landing a sponsorship contract doesn't require you to be a megastar? Even as an independent artist with a little fanbase, you may develop sponsorship possibilities, start forming those connections, and even earn some money as your career develops? Follow these steps to get this sponsorships.
1. Ensure your uniqueness
In the music business, having a strong brand and identity will be helpful pretty much anywhere you go, but sponsorships are one area where this is particularly good. You could believe that being really balanced and trying to please everyone would help you get more attention, but the opposite is actually true.
Brands want artists that have a personal brand that matches their own. For instance, if you pitch an ecologically minded water bottle manufacturer for your upcoming tour but have never showed any evidence of being aware of such things on social media, in your music, or in your messaging, they're unlikely to notice you or consider you as a match.
However, if you've made every tour you've done as environmentally friendly as possible and posted it all with a branded hashtag, as well as posted articles on how fans can make a difference and minimise garbage, (that includes garbage music) it makes their selection much simpler.
2. Creativity
Although it may be fantastic to get a big sponsorship, such as a music instrument or banded clothing, don't ignore the smaller chances that provide potential for development. If you're putting on a Halloween release, for instance, you could have made a point of talking about your "sweet treats" on social media and even used the hashtag #SweetTreatsonTour before you started the tour.
If so, it could be a good idea to ask the neighbourhood sweet shop to sponsor the event by providing sweets for the crowd to snack on.
Sponsorships don't necessarily have to be significant or ongoing agreements, they may also be one-offs with regional or smaller businesses. Constantly keep that in mind and always look outside the box because these businesses need to earn as much as you do.
3. Let them know what you desire.
Have you heard the old phrase about making it simple for the other person to say yes if you want something? This remains true everywhere, including sponsorship possibilities. Don't simply pitch someone and ask them if they would want to collaborate. Give them two to three particular ideas to work with and explain why they would be a great fit.
For example:
We'd really want to work with Local Cupcakes Company to sponsor our program. We know our guests would like your cupcakes as much as we do, but we want to show them what they're missing by insuring they come to you for all of their future cake orders. As a longtime lover of your bakery, we think this would be a fantastic match.
4. Social media business
We mentioned this previously, but you really need to make sure they have the highest chance of liking something they see when they look at you, your website, your social media accounts and your videos. That means you have to make your photos and bio professional. Also engaging profile on social media that shows them you have people's attention. If they trust you with their brand, they will be sure that people will not only care about it but also buy it.
5. Contact businesses you can expand with
It might be tempting to contact the Adidas right away for sponsorships, but dealing with smaller businesses has a lot of advantages, particularly for your first few contracts. First of all, they are really more likely to reply and indicate a desire to include you. Although you may be really talented, it's not reasonable to anticipate significant sponsorship agreements right away if you're still working on building your following. A large part of sponsorships is about their brand getting in front of your audience.
Also collaborating with businesses that are at the similar stage of development as you is a wise strategy to develop together. Do not forget that as they expand, you will have additional chances. They won't likely forget you supported them in the beginning as you develop and continue to do so. 
Getting sponsorships may change your career, but you should always make sure they come at the proper moment for your career and are the right sponsorships.
Enjoy yourself, take your time, and discover your match. 
Check out our website with the biggest online music business contact database that includes music blogs, artist booking agencies, music festivals, radio stations, record labels, Spotify playlists, music online magazines and much more.
https://musicbusinessguru.co.uk/music-biz-encyclopedia
We offer comprehensive artist development services that are suitable for artists at any stage of their career.
https://musicbusinessguru.co.uk/services
Mike Dacombe
musicbusinessguru.co.uk
Reader insights
Be the first to share your insights about this piece.
Add your insights