How Selldretti Manage to Set Standards in The Music Industry
Selldretti is a remarkable Africa-American musician and CEO of Selldretti Music who has set standards for himself in the music industry.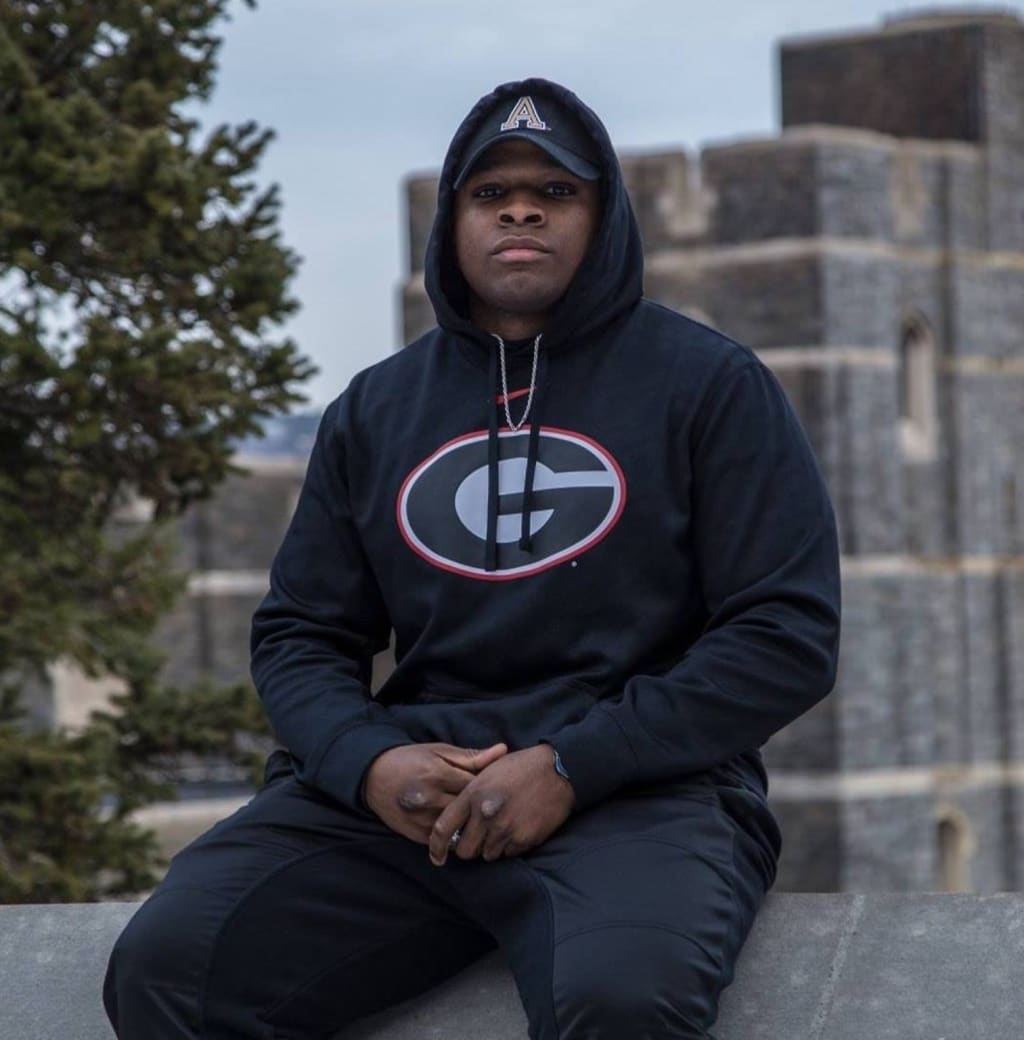 After attaining greatness at a young age, one sets to become a leading star and role model that people look to emulate and learn from. This can be said to be the case for Selldretti, an entrepreneur and the owner/CEO of Selldretti Music who has set standards in the music industry even at his early age. Selldretti has established himself in the United States Army and beyond. In life when we finally get the story of someone who rises to national and international fame it seems that many of them are multi-talented and bring to the game a level of sophistication not only to their art but also to their business's and Selldretti is that person.
According to an interview at Honk Magazine Selldretti talks about How a Trained Army Officer Turned To Be Musician'. In the response, he said, "He joined the Army right after high school in 2012 and was stationed in Fort Drum for about 2 years. While he was there, he received an opportunity to apply to the United States Military Academy. he was accepted to the prep school in 2014 and attended the academy in 2015. While was in college, his brother suggested he take music seriously so since then began recording music on his phone in the basement of his dorm building".
"From there he released his first song on iTunes called Vics N Palas, and from there began to take music seriously. he did a lot of research on building a brand and starting a business, so at that point, I created Selldretti Music, which is the name of his label and brand. From there he has grown his catalog and built his brand into a business not only for music but for merchandise as well. On the military side, he became the first African American male from Columbus, GA to graduate from the United States Military Academy".
Originally, Selldretti was born in Columbus, Georgia. Before graduating, he enrolled in the United States Army with the rank of Private First Class. In 2019, he earned his Bachelor of Science Degree in Law from the United States Military Academy and was commissioned into the United States Army as a 2nd Lieutenant. On June 22, 2019, he received a Proclamation from the Mayor of Columbus, the Honorable B.H. "Skip" Henderson III, to assign this day as 2nd Lieutenant Walker Vernal Seldon Day to commend the achievement of being the first African American male born and raised from Columbus, Georgia to graduate from the prestigious institution. Because of military commitments and concentrating on his family, Selldretti enjoyed a long reprieve from making music and made his return in 2020 with the release of his freestyle "Still Movin". He also released his single "The Final Chapter" featuring M.J.S.1 in late 2020.
In April 2021, Selldretti released his single "Composure", which hit #1 on the iTunes Top 100 Hip Hop/Rap Charts and #2 overall on the iTunes Top 100 Charts in South Africa. Through the span of his profession, Selldretti has amassed more than 9,000,000 worldwide, highlighting his best singles such as "Welcome to Columbus, Ga", "Rock the Block (Salute to Ghetto Concept)", and "Get It Jumpin'".
Selldretti married his wife, Amber Seldon, on May 28, 2019. She graduated from Albany State University in 2016 with a Bachelor's Degree in Psychology. She went on to receive her Master's Degree in School Counseling from Troy University in 2020. On September 15, 2019, their daughter, Waverly Seldon, was born. They reside in Fayetteville, North Carolina.
In addition to being a savvy entrepreneur, Selldretti has seen major growth in his music craft, meticulously developing his skills over the years from his flow and smooth delivery to his lyrical talents. he continues to work and release his tracks and is preparing to release more as time goes on. With achievements and success decorating his name, Selldretti will be making noise in the music industry for years to come. You can see more from Selldretti by visiting his social media platforms below:
Website: https://www.selldrettimusic.com
Instagram: https://www.instagram.com/therealselldretti
Facebook: https://www.facebook.com/therealselldretti
Twitter: https://www.twitter.com/RealSelldretti