How I Stumbled upon Future
From a Non-Believer to an Avid Fan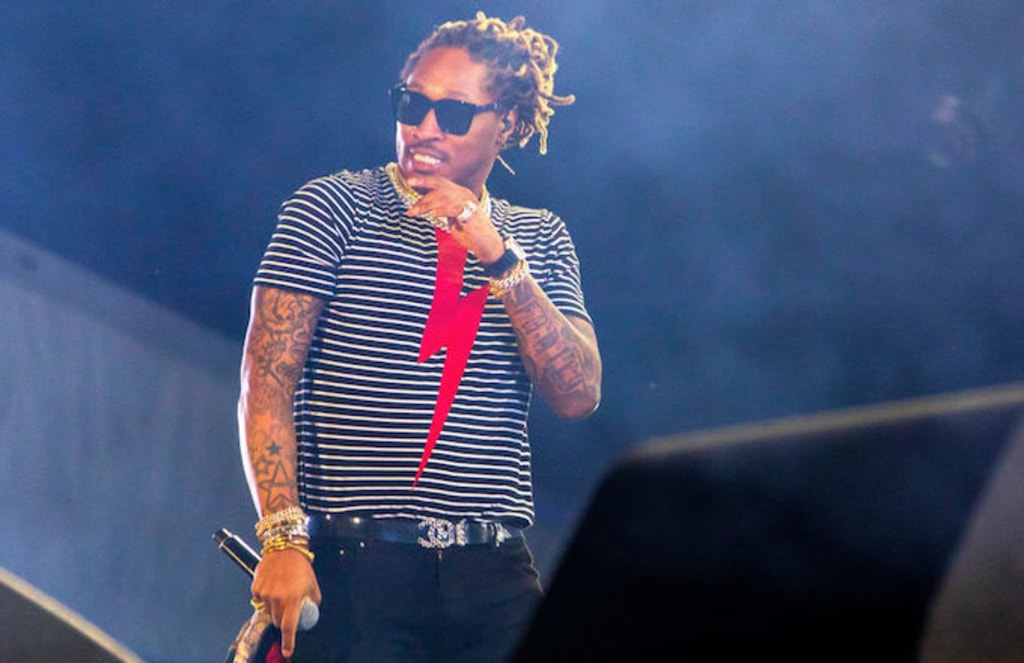 It's always a great day when Future drops an album. It's 8:30 AM, and I'm already on my second listen through The WIZRD. Twitter descends into a pit of madness, celebrating the return of his brilliance. Future stans are among the most formidable groups of fans out there and they won't tolerate any Future slander. In
I'll admit, it took me some time to become a fan of Mr. Hendrix.
Late in 2015, during the beginning of my freshman, I was engaged in a fierce debate with one of my friends about the quality of Future's greatness. I criticized the diversity of his work, crudely simplifying it to "auto-tuned garbage" and claiming that all his songs sounded the same. It was my opinion that people didn't listen to his lyrics, but just enjoyed how his voice spilled over the repetitive beats he used. Finally, in an attempt to put the argument, I decided to listen to "Dirty Sprite 2." It wasn't that I hadn't heard songs from the album before, but this time, I put forth an honest effort into listening to the entire piece, from start to finish with no interruptions. This is always how I listen to music but hadn't ever done so before with "Fire Marshall Future."
From "Thought it was a Drought" to "Stick Talk" to "F*ck up Some Commas," I was amazed. I hadn't really tried listening to anything he said, and incorrectly assumed he was just rambling. After giving it an honest try, I grew to appreciate gems such as "You can't understand us cause you're too soft" and "tried to make me a pop star and they made me a monster." After spending an entire day listening to the album, I decided to further explore his discography. I entered a dark universe where the stars dripped with codeine and planets were made of percocets. Even though I was a few months late, I got to experience one of the hottest streaks the rap game has ever seen. The Zaytoven produced Beast Mode, a return to form for Future after his break up with Ciara, took me for a ride.
The braggadocious swagger of songs like "Lay Up" and "Real Sisters" fit perfectly with other, harder songs like "Just like Bruddas." I was never around anything remotely close to the culture that Future and many of today's trap rappers speak of, but as a black man in America, I could understand it. Through his music, I was able to relate better to my friends who were closer to that type of life than I was. However, it wasn't until I heard "March Madness," from his 56 Nights mixtape that I really understood why Future fans were so adamant in defending his honor.
"We the ones that kept it cool with all these niggas
'Til these niggas started acting (we did it)
Shoot a nigga like a film in a movie
Nigga, gon' let 'em have it (we did)
We ballin' like the March Madness (let's get it)
All these cops shootin' niggas, tragic
I'm the one that's livin' lavish
Like I'm playin' for the Mavericks"
The way he paints the picture of thriving while still being able to keep in mind the plight of the less fortunate is Future at his best. Don't get me wrong, the song is an absolute banger, but it's deeper than that. It's Future acknowledging the heights he's reaching while never forgetting his past. Do tons of rappers and musicians do this? Absolutely. Do they do it as well as Future? Probably not.
The moment where I really knew Future belonged in my pantheon of great artists was when I heard his "live from the gutter" verse his popular yet inconsistent collab album with Drake. There are fewer bigger Drake fans than yours truly, but I always try to be as objective as possible when listening to music. I know this verse is so good because I don't even bother listening to Drake's part. I'd rather relisten to Future's verse twice.
"This money made me hungry, I'm a savage
I've seen the stars lining up you couldn't imagine
I watched my broad give up on me like I'm average
I went back inside the attic, count it up and started laughing, ah
I went back inside the attic, count it up and started laughing, ah
Cuban links hanging on my wrist, I was on welfare
Wake up in the house I look up, I see bales everywhere
I see girls everywhere, I see scales everywhere
I see heron everywhere, I get mail everywhere
Walked inside the booth and came out in a Learjet
A fiend for that lean, I ain't started drinking beer yet
They bust the trap, I live there
Came out clean, I ain't clean, my nigga still there
Just imagine you was livin' lavish and they still there
Wake up in the crib, pools sitting on the hill now
I just need some niggas with me that's gon' keep it real now
Got a lot of pretty bitches, I just paid their bills now
Money make her feel good but damn she make me feel good
Known for getting that
Known to pop a bottle on a model, fuck her like I'm on my last damn dollar"
Wow. This is my personal favorite verse from Future because of how visceral his language is. His dark description of seeing scales, bales, and heron everywhere is a vibrant contrast to the recounting of his journey to stardom, walking "inside the booth and [coming] out in a Learjet." He celebrates his fame but the guilt of leaving behind friends still behind weighs heavily on his soul. Meanwhile, he doesn't let us forget his (now dormant) addiction to lean, the potent purple drink to which many rappers have crooned about, by reminding us he prefers it to beer. Beer is everywhere and lean isn't. And yet he'd rather sip on the dirty, a subtle flex of his ability to obtain it so easily, but also a somber reminder of its addictive power.
As I listen to The WIZRD now, I am reminded of how far I've come. Before, I was a stubborn nonbeliever, refusing to succumb to the masses. Now, I realize the greatness of the man who blessed the rap game with classics such as "Codeine Crazy," "Mask Off," and "Low Life." His influence permeates the music of so many artists today, such as Lil Baby, Gunna, Desiigner, and more. You can have your own opinion on how good his music is, but you can't deny how great Future has become.