How I Narrowly Escaped Being Buried Alive in the Blues
Surviving high school requires an exceptional soundtrack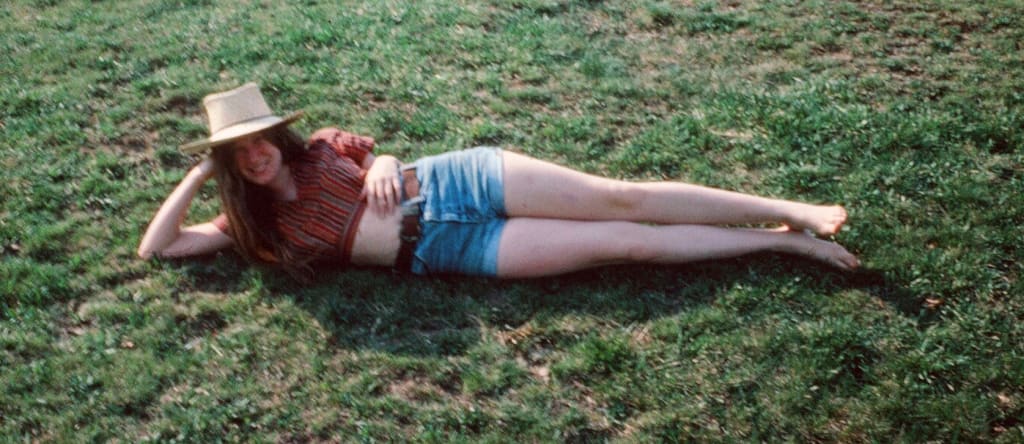 The author at age 17 (Photo by Paul Grimsland)
When I think of my teens, I think of the blues. Not just the musical genre, but the feelings of heartache, disappointment, and despair it represents. They come with the territory when you're coming of age, and I came of age at a time when the blues genre was having a resurgence. Everyone from the Rolling Stones to Frank Sinatra was singing the blues. They had good reason, too; we all did. They were dark days.
The Rolling Stones song "Midnight Rambler" was inspired by the serial killer Albert DeSalvo, aka The Boston Strangler. It appears on their album Let It Bleed. This was the first record we got in the mail when my sisters and I subscribed to the Columbia Record Club.
I remember looking at the flip side of the album cover, where the cake on the front is shown smashed to pieces, with a feeling of deep foreboding. It was my first inkling that music might be dangerous.
Did you hear about the midnight rambler

Well, honey, it's no rock 'n' roll show

Well, I'm a-talkin' about the midnight gambler

Yeah, the one you never seen before

--from "Midnight Rambler" by Mick Jagger and Keith Richards of The Rolling Stones

The Vietnam War was in full swing when I was young, with thousands coming home in body bags each year, kids like us. Assassinations, riots, serial killers, and unrest were constantly in the news.
We were in abject fear of nuclear war. Young men had the draft hanging over their heads, some escaping to Canada with no hope of return. Families were divided by both distance and politics.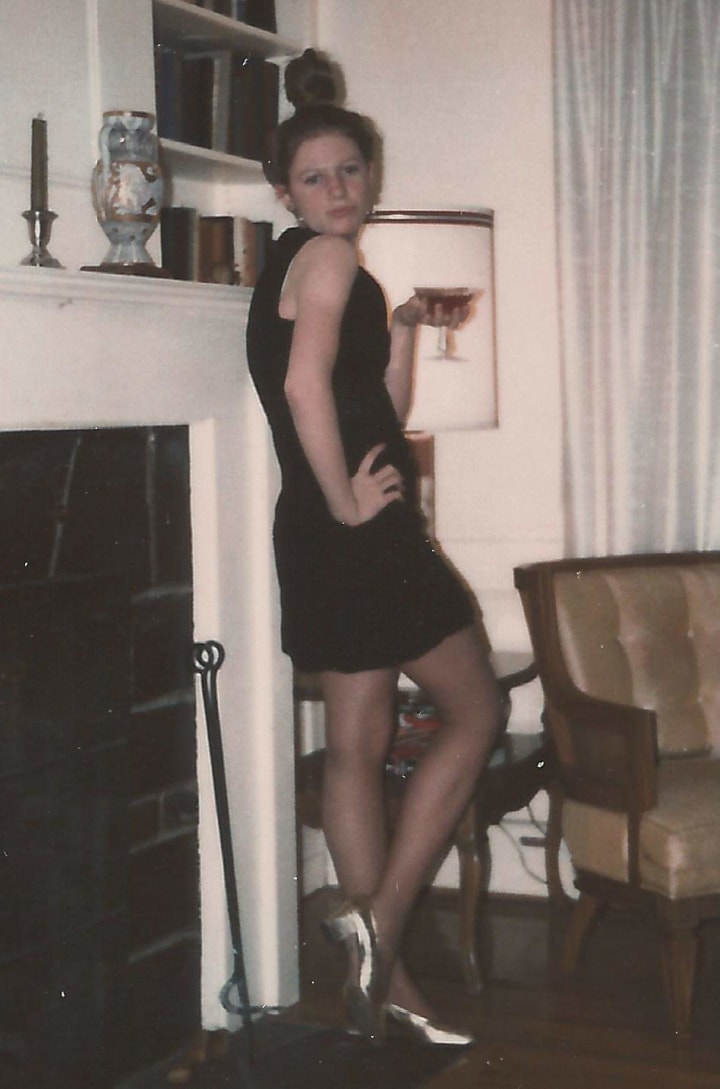 I entered my teens on a wave of grief, and the blues was the perfect soundtrack. In the last eleven months before I turned 13, three of the most influential blues-rock artists, Jimi Hendrix, Janis Joplin, and Jim Morrison, died of drug overdoses. I listened to their music and mourned along with everyone else. Shattered dreams were everywhere we looked.
Well, I woke up this morning, I got myself a beer

Well, I woke up this morning, and I got myself a beer

The future's uncertain, and the end is always near

--from "Roadhouse Blues" by The Doors, lyrics by Jim Morrison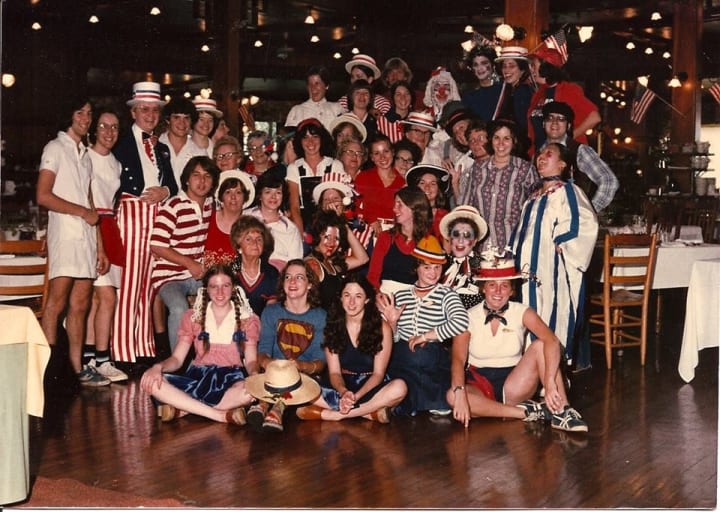 The "peace, love, flowers, and colors forever" sentiment of the hippie movement was a reaction against the evil around us, but by the time I smoked my first joint, things had begun to turn ugly. The Summer of Love was over, and America's youth was hurtling toward the winter of our discontent. The drugs were getting harder, and so were the hearts.

"The Cross Road Blues," written by Robert Johnson during the 1930s, was popularized by Eric Clapton with the band Cream under the title "Crossroads." It's been covered by many artists over the years, but you can't beat the original for its stark feeling of isolation and hopelessness.
I went down to the crossroads

Tried to flag a ride

Down to the crossroads

Tried to flag a ride

Nobody seemed to know me

Everybody passed me by

--from The Cross Road Blues by Robert Johnson
The blues greats appealed to my sense of the dramatic. The themes of unrequited love, hard luck, and despair resonated with adolescent me. I played sad records and sang sad songs. I wept and wailed along with the best of them, and the best of them was Janis Joplin.

Joplin's recording of George Gershwin's "Summertime" from the musical Porgy and Bess is a song I listened to and sang repeatedly. I still do. It demonstrates that the blues isn't only about bad times. It can also be about hope for the future.
One of these mornings

You're going to rise up singing

Then you'll spread your wings

And you'll take to the sky

But till that morning

There's a'nothing can harm you

With daddy and mamma standing by

--from "Summertime" by George Gershwin
Janis was my mentor, my guardian angel, and my cautionary tale. Like her, I had a pain inside that would not go away and was willing to try almost anything to get rid of it.
Because of what happened to Janis Joplin, the one thing I never did try was heroin. (Thanks, Janis.) Her music saw me through bad breakups and disappointments. Her artistry inspired me to be bold, dig deep, and swing for the fences in my own singing. She was fearless before it was a thing.
Another female artist I listened to a lot back then was Bonnie Raitt. I love to sing her songs to this day. She plays amazing slide guitar, and her long, successful career in the music industry is inspiring. Few women have managed it so well. Here she is performing another great Robert Johnson song, "Walkin' Blues."
Well, some people tell me that the worried blues ain't bad

Worst old feelin' I most ever had, some

People tell me that these old worried old blues ain't bad

It's the worst old feelin', I 'most ever had

--From "Walkin' Blues" by Robert Johnson

Three of my grandparents, one of my close friends, and several other kids I went to school with died when I was in high school. Drug abuse was prevalent among youth, and it was a lifestyle I embraced. Add to that the unrequited loves, loves I lost, and those I tossed, and it makes sense that the blues was my music of choice at the time.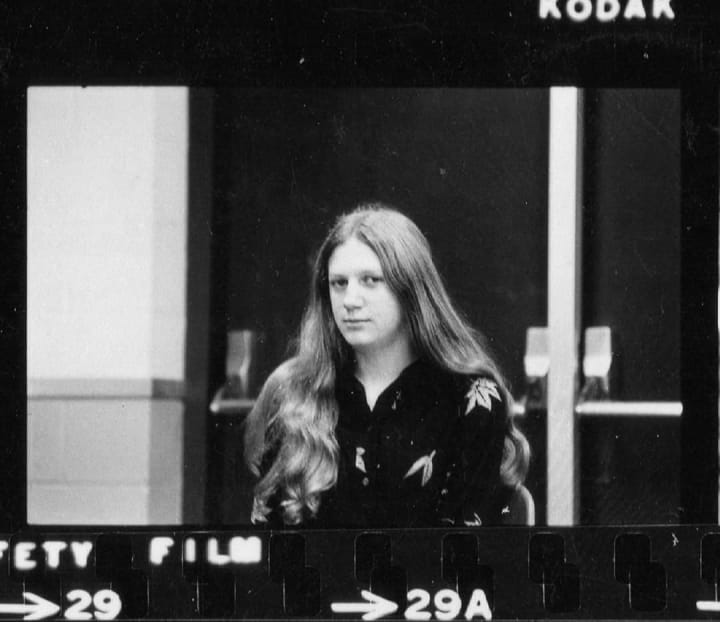 I can't always listen to some of these songs today. The memories they stir up can be too painful. As an adult, I still struggle with depression, but my life, in general, is a great deal more upbeat today. (I finally got some of my poetry published!)
On Janis Joplin's final album Pearl, there is an instrumental track called "Buried Alive in the Blues." She was supposed to record the vocal on the morning after being found dead in her hotel room. It was left on the posthumously released album as a tribute to the singer.
The music of my youth helped me become a more sensitive, empathetic, and thoughtful person. It also sometimes brought me a bit too close to the edge. Not everybody who gets buried alive in the blues lives to tell the tale. I'm one of the lucky ones.

Denise Shelton
Denise Shelton writes on a variety of topics and in several different genres. Frequent subjects include history, politics, and opinion. She gleefully writes poetry The New Yorker wouldn't dare publish.
See all posts by Denise Shelton →