How Bizzy Bone Black Milk song saved Hip Hop
Bizzy Bone just saved Hip Hop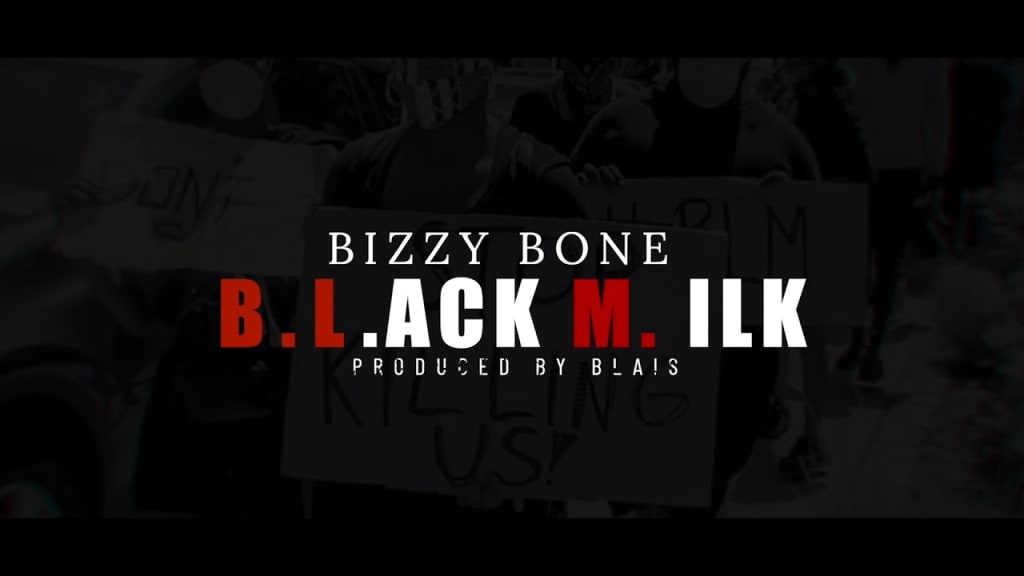 2020 is the year hip hop comes back to life. After hip hop almost died these past years with a bunch of trash of mumble and autotune music. Bizzy Bone strikes back with the amazing Black Milk song and brings hip hop back to life. This should be no surprise as Bizzy Bone is from the legendary group Bone Thugs N Harmony. This track is just what hip hop needed and I will tell you why in this article.
The song is just amazing off the bat the beat really has that old school East 99 Bone thugs vibe to it. And wow just how Bizzy sings the chorus is wonderful. He sounds so much like 1998 Bizzy Bone and he has that Heaven's Movie vibe to the vocals. And then the lyrics they are just so powerful. He raps about the recent events and black lives matter. But he also touches on subjects about how people just post pics on social media for attention. What I love about the lyrics is he gets so deep. When he raps about how celebs just pretend to care and do something has so much truth to to it.
And this is why I saw Black Milk saved hip hop. Bizzy is not talking about money, cars, chains, or women. Things most rappers repeat over and over. He just talks about real things that matter. And things people are scared to say. Lyrics that will truly change the world. And what was what rap was about during the 2 Pac era. These rap has gotten so fake and everyone just copies each other. So it was such a breathe of fresh air to hear this wonderful song from Bizzy Bone. If you love real rap and hip hop then you are sure to love Black Milk by Bizzy Bone.
With Carbon Monoxide being the number one album of 2019. Black Milk is setting the stage for Bizzy to take over the rap game in 2020. With how epic Black Milk is it's great to have Bizzy and Bone Thugs N Harmony still putting out real hip hip in 2020.
Black Milk is making a big impact on the whole world and in hip hip. It is reminding people of the time when rap was about having a message and have real meaning to the lyrics. When you can feel a song then you know you are listening to real hip hop. Black Milk is one of the most important songs in history for this reason.
If more rappers actually cared to talk about deep and real topics then we could see a positive change in the world. For music is powerful and has the power to change the world for the better. It is a great honor to listen to a song like Black Milk and be able to see the power of music in action.
Thank heavens for Bizzy Bone who has the gift of having a wonderful voice and just being able to truly touch the hearts of the masses with this wonderful song. I think this is a very important song everyone in the world should hear at least once.
Black Milk will not only please long time Bizzy Bone fans but I am sure people who are new to Bizzy Bone will love this wonderful song that is work of art as well.
If you have not heard black milk then please do listen to the song here on youtube. https://www.youtube.com/watch?v=FBiX3PxEnAU . I am sure you will all love and enjoy this song. Bizzy Bone truly changed the world and saved rap with this wonderful song called Black Milk.
Reader insights
Be the first to share your insights about this piece.
Add your insights