How Billie Eilish Is Changing Pop Music
For the Better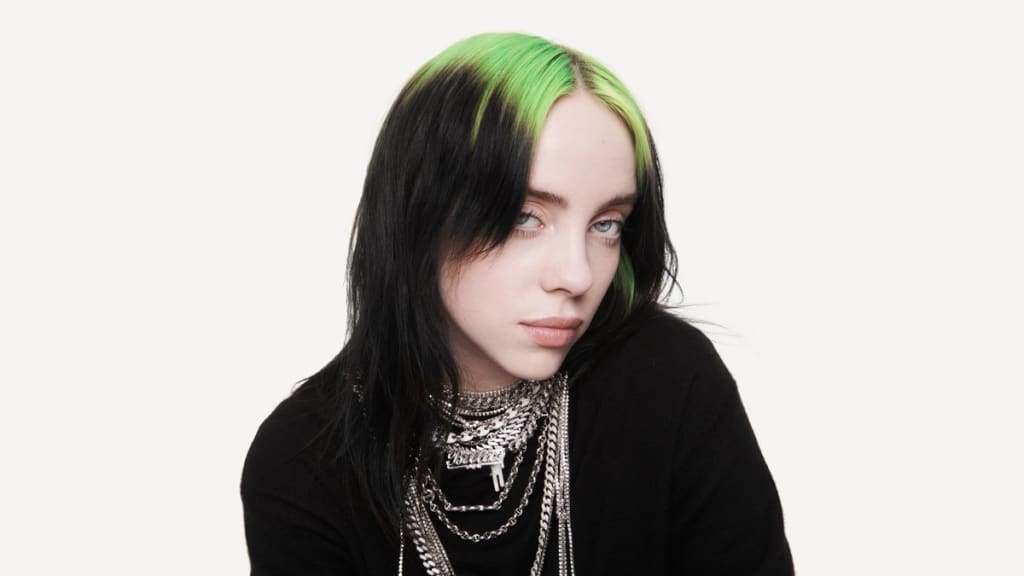 https://twitter.com/billieeilish/status/1207786189450670081
If you have paid attention to popular music as of late, you'd notice that Billie Eilish is taking over the pop music realm. Her music has been streamed hundreds of millions of times, she swept the Grammys, and she's only 18.
Like her or not, you have to respect what Billie and her brother, Finneas, have achieved in a relatively short period of time. With a style of electronica-pop that is reflective of the likes of Lorde and Lana Del Ray but with a darker twist, and her eclectic appearance and fashion choices, she has gathered quite the popular image. With accolades galore, 12 platinum selling singles, and a #1 debut album, in three years she has taken the industry by storm. Her influence is starting to really be seen; with thousands of musicians online covering her music or writing in her style, and her music being enjoyed not just by young people, but all ages. Her career is truly showing itself to be a unique one.
Now, what's even more interesting about her career is what will happen in the future. She has gained such a huge amount of fame and influence, that she can experiment and do even more of what she personally wants to do without needing to worry about her career. She's brought a new sound to the pop music realm, and I'm confident she'll continue to experiment.
There's something else though that I think will truly start changing in the popular music culture because of Eilish: Authenticity. Vanity Fair's famous "Same Interview" series with her shows that she isn't afraid to expose her natural growth and changes of character. This is something that artists have always been reluctant to do, out of fear of people's opinions shifting away from them and their product. She will openly show how she has changed from a 15 year-old emerging artist, to a major figure in the world of pop culture. That age range is where some of the most important aspects of people's development happen. She realizes that showing this part of her character leads to an image of authenticity that gives more integrity to her work. Now, something tells me that this is genuine and not just a marketing technique. Plenty of artists have done similar ploys to gain popularity. But going back to a previous point about her having achieved such popularity and influence, she has no reason to worry so much about how to market herself. Billie's willingness to be vulnerable and sometimes even self-deprecating in interviews reflects an attitude of honesty and transparency. And now with her growing to the point she's at and with all the potential growth to come, more and more artists may pick up on that habit and try to be more transparent and genuine about themselves and the work they're doing. Then when artists are more honest with themselves, they can create greater works of art.
Billie Eilish is a catalyst. A catalyst for growth in the American pop music scene, a catalyst for a new wave of artists that aren't afraid of people seeing who they really are. That maturity will be reflected in the work they do, and they'll be taken more seriously as a result. I'm a firm believer that Eilish has a long and successful career ahead of her, and hundreds (if not thousands) of musicians and singers will be inspired to where themselves on their sleeves as they create and release art. It'll be a beautiful progression, and I'm certain we will be in a new Golden Age of pop music in the coming decade because of our friend, Billie.