Honestly, Nevermind by Drake | Album Review
A surprise drop that potentially delayed another major release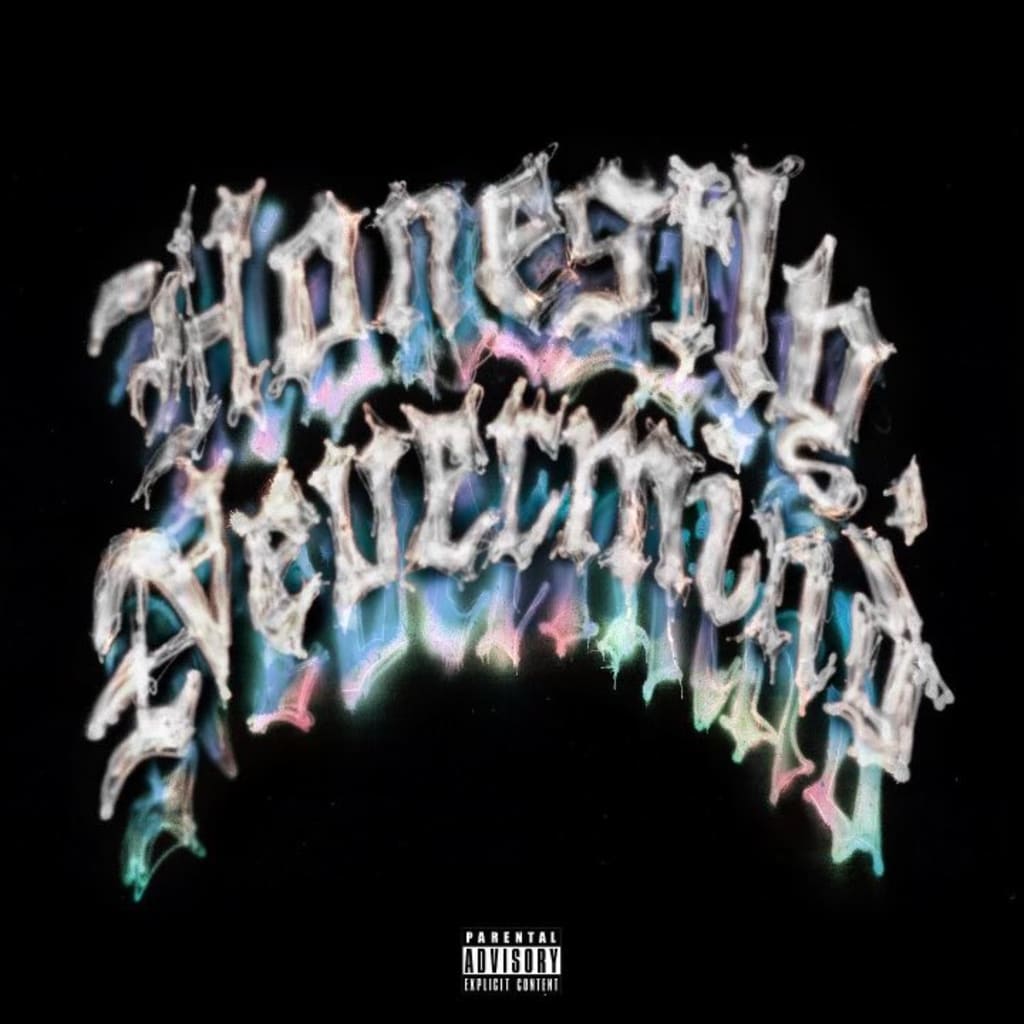 Honestly, Nevermind album cover
I was expecting at least a couple singles from Drake this summer, but I certainly wasn't expecting an album — we aren't too far removed from Certified Lover Boy. The only project I had on my radar for the midnight release was Joey Bada$$'s, 2000. Was this surprise drop just bad timing or did Bada$$ really not get the sample clearance? Either way, just as I suspected, this year has been electric in the music industry with Joey, Giveon, and Brent Faiyaz all dropping soon. Reviews of each will be released ASAP upon release.
The 14 track, 52 minute collection opens with the soothing croon of a saxophone in the intro immediately transitioning to the second song. It's almost a startling transition. "Falling Back" is interesting opening track because it features a singing-heavy Drake, one we hadn't seen in a while. The chorus is grainy, and an emotional evocation is evident as he belts "falling back on me", repeatedly. The quick paced rhythm and beat countered by the crass, yet soothing lyrics perks the ears. It's hard to guess what comes next.
As the album unfolds, a common theme is simple, repetitive rhythms and beats and a singing focus. The backtracks move pretty quickly so it can be an exhilarating listen. It feels like an intentional approach in trying to create an album that embodies a sad summer time. We still see the love-confused Drake we are used to and its almost refreshing to hear him take a step back towards the roots. This isn't pop Drake, it's R&B Drake. Based on the first few tracks alone, a lot of people will chalk this up as an L and move on. However, based on style alone, Honestly, Nevermind will age well in my opinion. I'm shocked at the total switch in style from the previously released, Certified Lover Boy. This is one hell of a moment to slow it down when so many people shrugged Drake off for sticking to a formula.
The first ear-opening listen comes with "Sticky" which features a rap focus. It's worth noting the production is so low key throughout — it almost feels like a lo-fi the way it's euphoric yet subtle. It sounds like an early generic GTA, Dragon Ball, Saints Row club soundtrack. It's like a 80's to 90's (?) kind of disco-tech, maybe house music is a better descriptor — ultimately it's hard to describe but it sounds too familiar. Drake rides this style effortlessly, with attention to a renewed collection of sexual innuendos. This song sticks out the most so far, no pun intended.
Another surprising aspect of the album is the lack of explicitness. Only 5 of the 14 tracks are given the explicit label. What does this mean, if anything? The softer and more soulful approach is evident in that alone. It isn't the braggadocio and pimping rap listen one might expect. It doesn't feel like there was anything to prove with the release of this album. It adds to the growing catalogue of album released recently that have a focus on introspection and emotion. Whispers from before the release of this album hinted towards a summer anthem kind of release with impossibly catchy radio hits, similar to that of 2016. That is certainly not the case. The easiest way to vibe with this album is to relax and go in with no expectations and just listen.
I get huge nostalgic vibes from this album based on its production, use of older samples, and classic R&B Drake. It'll be hit or miss with a lot of people with the way music is listened to in the contemporary sphere. This isn't one that'll fit in out precious playlist listens, it is better appreciate as wholistic listen. But there is value in the genre-fusion alone, and the impact of how and why Drake converts to an older style of music. The last surprise is the singular feature with 21 Savage in perhaps the best song in "Jimmy's Cook". I don't think 21 has ever missed as a feature so this caps off the album really well.
At first listen, this feels like an older style of Drake, one more reminiscent of the Views days, or even Nothing Was The Same. I'm biased so I'll never not enjoy a Drake release but perhaps this will satisfy those who were unimpressed by CLB. It may feel a little empty at first as a lot of the tracks are filled with strictly instrumentals. I'm unsure of the intention behind this early after its release, but I'm interested in the revelations that will come from it. Ignoring the Ed Hardy-esque album cover, this album is an intriguing listen given how Drake's career has unfolded over the past two years alone. I'll be giving this a few more listens, but as of right now, this album fits comfortably in the low eights, maybe scrapping high sevens.
Favorite Tracks: Sticky, Calling My Name, Jimmy Cook's
Rating: 8.0/10
...
Another major release, another timely release from Modern Music Analysis. Follow us to keep up with all major releases-this is a huge year for music!
Reader insights
Be the first to share your insights about this piece.
Add your insights