Bust a Rhyme
Hip-Hop Culture
High Fashion, Lifestyle Shoot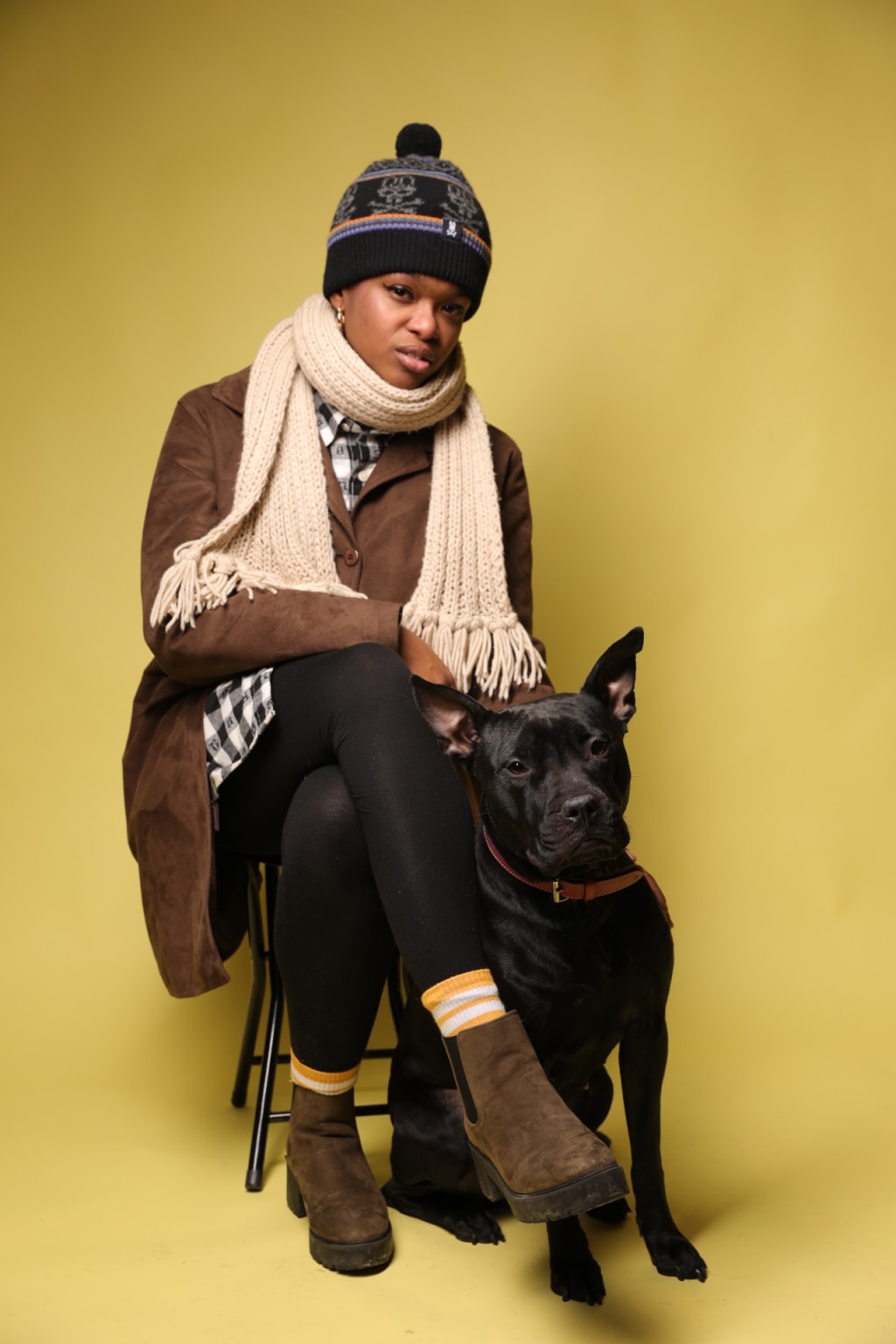 The Essence of Hip-Hop
Incapsulating the essence of "Hip-Hop Culture," firstly, this shoot was completely impromptu or was it? When one thinks about hip-hop culture, one thinks about its sheer authenticity, meaning this is how you woke up—no pretentiousness or attitude intended. It is as real as a tree growing from its roots. I'm a female, so looking at it all from this perspective is strange. I guess since women/girls wake up having a whole routine put together: Makeup, men/boys—don't always have to think about this. Yeah, I guess I'm lucky I don't suffer from teenage breakouts. I feel for those that do though. OK, I digress, back to hip-hop culture!
Image
I'm a female, so when you first think about a shoot you think makeup, stylist, and all that good stuff. Well, I've grown up in the entertainment business my whole life, sat on many a set as a model, musician, you know what I mean, so I'm always on if you get what I mean. Actors and theatre brats definitely do. What's the quote? "All the world is a stage," just look up the rest, that's your homework.
Sub-Genres
Love ya, right, so hip-hop culture breaks down into a lot of sub-genres or categories, some of which are listed below:
Music
Fashion
Lifestyle
Education
High Fashion
Touching on all of the above very briefly as an explanation for the title, "Hip-Hop Culture: High Fashion, Lifestyle Shoot," because this is what happens once authentic nature becomes a high art and is popularized by the masses.
Therefore, it inspires designers such as Sean John, OVO, Gucci, Louis Vuitton, Prada, Chanel, and many more, as luxury is a part of the culture. To strive to be better, speak your own truth through various mediums and versions of your inner self-expression, which will, in turn, highlight the magnitude of your greatness. OK, a question? In life, does education come before or after the birth of hip-hop culture? I just want you to think about this for a moment. I say this because when you look at the photography (very well done, I might add), moreover think about its placement. The photographer is clearly educated on the placement of light, from top to bottom—a professional, indeed, and a true connoisseur of the culture. Why? Because of the way the photo is shot: Close, charming colorful, rich, and textured, or reflective of hip-hop culture.
Recycling
Like fashion, music is also recycled. This is why nostalgia exists and it is poetic, especially in the likes of:
Frank Ocean, Drake, Ella Ma, Ghost Face, James Blake, Phoenix Martins, Mos Def, Post Malone, Puffy, Rae Sremmurd, Beyoncé, Jay Z, Jennifer Lopez, jadakiss, Gucci Mane, 2 Chainz, Justin Timberlake, Lapsley, and even labels like XL Recordings, all of whom lead with authenticity as their main—if not overtly obvious first—point of call.
Sampling
The sampling of music is to construct, morph, recreate, and transform into something new (through the recycling process).
History
A brief touch on "hip-hop culture" in a historical context. During President Obama's time in office, he invited the culture into the White House—with a lot of greats rolling in their graves at the sheer fact it finally happened—and the culture merged with the streets and it surrounded it like a glove.
Rejuvenation
To conclude, the culture is in a state of rejuvenation, which is in fact very exciting because the cycle begins again. Like when the autumn leaves change to spring like blooming blossoms, such is life; the culture expands, opening up room for more creativity in a safe, blessed, and vigorous environment.
"Trueness" is a track from my 47 EP, which reflects the imagery and highlights the authentic nature of hip-hop culture in its truest form.