Highly Anticipated Rock/Metal Records To Be Released In September 2017
Well-known names are changing the game yet again.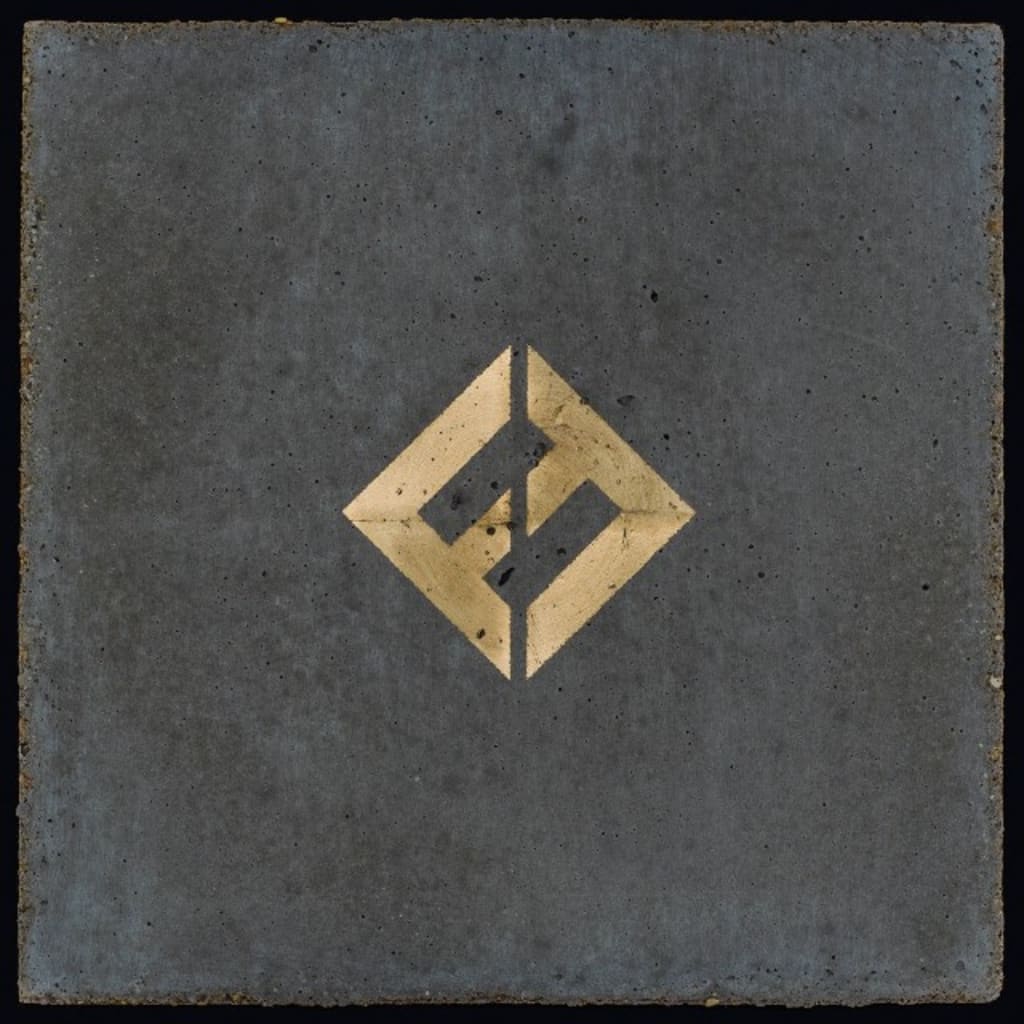 It's about that time of the year. October is right around the corner, and the season of Fall is coming around faster than it seems. This is the time where metalheads start to come out to play, and with that comes some amazing new albums. In this article we will be talking about the most anticipated albums that are being released this month. Please understand that this is a highly opinionated article, and I would love to know what those reading this believe are some highly anticipated releases this September.
Foo Fighters — Concrete and Gold

The Foo Fighters have been a bit quiet when it comes to new production ever since the release of their most recent EP, Saint Cecilia, which was widely accepted by their fanbase. Earlier this year, they announced that they would be releasing a new album in the Fall of 2017 named Concrete and Gold, which they had recorded from December 2016 until May 2017.
This new album is being produced by a well known contemporary pop producer, Greg Kurstin, who has worked with the likes of Sia, Beck, and Adele, among others. It will be very interesting how a rock band like the Foo Fighters works with a predominantly pop style producer.
The Foo Fighters have debuted two new songs in concert, named Run and Lah Dee Da. These two new songs show a lot of promise, and where the change in style is noticeable, it is a pleasant change. All that's left now is to hope that the rest of the album is as great as the songs that have been released. Concrete and Gold releases on September 15th.
Thousand Foot Krutch — Untraveled Roads

It's time people. Thousand Foot Krutch is finally releasing their first live recorded album since 2011 and the metal community should be on the edge of their seats for this one. Live at the Masquerade was so well created and recorded that I personally have been waiting for another release like this and we're getting quite the treat in this one.
The live performance included some of their greatest hits such as Courtesy Call, War of Change, and of course the song itself Untraveled Road. This performance is practically destined to sell well and sound amazing. Untraveled Roads releases on September 15th.
Counterparts — You're Not You Anymore
After having their fair share of lineup changes after releasing Tragedy Will Find Us, Counterparts is back and getting ready to release their 5th studio album, titled You're Not You Anymore. The vocalist of Counterparts, Brendan Murphy, stated that this album is "the perfect blend of every record prior", which that sentence in itself holds a lot of promise to this upcoming album.
One of the songs featured on the album has been released prior as a single. The song is titled Bouquet, which in my opinion sounds very impressively produced and well thought out for the style that this band tends to go for. The single is very high energy and gives a lot of hype to this upcoming album, so I guess that all we can do now is just sit back and wait for this exciting release. You're Not You Anymore releases on September 22nd.
Mastodon — Cold Dark Place EP

And we thought they were done for the year after Emperor of Sand! Mastodon has been having a field day recently when it comes to making and producing music for their highly dedicated following that they have accumulated over the years. Brent Hinds, the guitarist of the legendary metal group, stated that this EP was the "concept of living and how it f**king sucks to be alive."
This group is known to be a bit spontaneous when it comes to releasing new music, but in the time that I personally began to keep up with them, I have never been disappointed with a record that Mastodon has produced in the past, and I hope so fully that they keep that streak going. Cold Dark Place releases on September 22nd.
36 Crazyfists — Lanterns

36 Crazyfists has been on a fast rise in the rock and metal music industry over the past couple of years, and they have an amazing last album in their 2015 release, Time and Trauma. So of course I was immensely excited when it was announced that they would be releasing their seventh album this fall.
This new album, titled Lanterns, will be released this month and I am so ready for it. But, just when I thought I couldn't be more excited about an album release, boom! Death Eater is released and it blew my mind as soon as I heard it. If the rest of this album is as good as that single, I can almost guarantee you they will have a headlining tour at the beginning of 2018. Lanterns releases on September 29th.
So like I said before, it's that time of year and I couldn't be more excited for what is to come. Keep a close eye on these records and be ready for even more excitement in October's releases!
metal
About the author
Just your average guy excited about the future of rock and metal. I love this industry and in the future dream to actually be directly effective in the music industry itself.
Reader insights
Be the first to share your insights about this piece.
Add your insights