Heidi Tann and The Key Rocks: Hidden Gems
Music for your playlist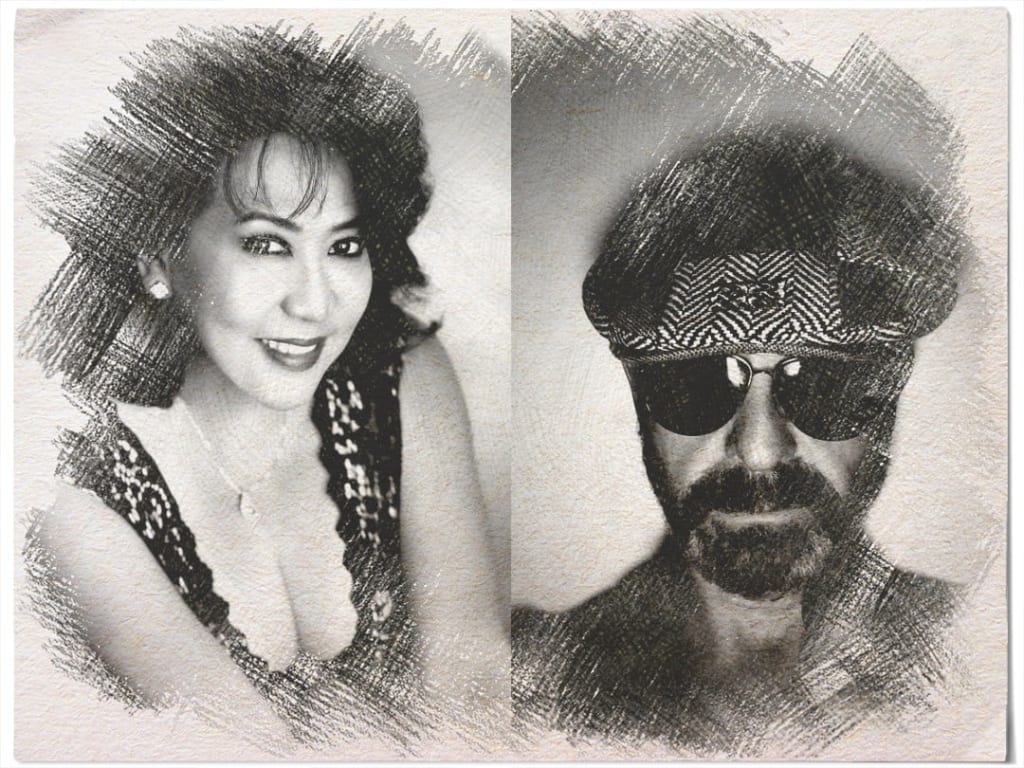 Born and raised in Philippines, Heidi Tann found her love for music at a very young age. She was blessed with a magical voice and confidence that let her perform with confidence and power.
But life was not always easy for this brilliant performer and she too, like everyone else, had to fight her way through struggles and challenges to achieve her dream!
Similarly, The Key Rocks were formed when a group of people blessed with amazing talent planned to come together to achieve a common goal of changing the way how people looked at Indie Acoustic Alternative. Their struggle, fabulous productions, and strong will to make a name for themselves has helped The key Rocks win the heart of millions out there.
• The Early Challenges
Heidi Tann was married off at an early age and still, when every young, this amazing woman was forced to raise a daughter as a single parent. Even with a baby to take care of, nothing could stop her from pursuing her dream.
After earning her bachelor's degree from Manila, this lady pop star started performing worldwide, embracing her love for music and trying to make a mark. She traveled all over Asia, including Japan, Hong Kong, Singapore, etc., pleasantly surprising the audience with her melodious voice and charismatic performance.
But still, Heidi was far away from her real dream of releasing an album. Although the path was long, she managed to walk on it anyways!
"Here is Where We Meet". The record is a four-track compilation of new music in the smooth jazz genre, produced by Grammy and Emmy nominated record producer, songwriter, musical director, and music arranger, Rex Salas. Most of the songs were co- written by Heidi herself, collaborating with songwriters Rex Salas, Gary Ford, and Vashon Johnson."—Credit sdcrecords
The journey for The Key Rocks wasn't easy either. These brilliant artists grew in a an environment that did not support music, hence their passion for instruments and songs kept them moving forward. Each member of the band practiced their way towards success, thus today are able to perform seamlessly, enchanting the audience with their spectacular Indie Acoustic Alternative melodies!
• The Incredible Production
Where Heidi Tann specializes in pop, smooth jazz and R&B, The Key Rocks proudly play Indie Acoustic Alternative music. But these bands/artists are amazing at what theyr do.
And what makes them different from the majority?
As for Heidi Tann, her Filipino background has always helped her stand out. Although she has been singing to an audience that generally understands English and know their music well, her Filipino accent is what adds to the beauty of her music. Her vocals are strong and style is different, which has allowed this lady star to become who she is today.
And when the world talks about The Key Rocks, their choice of music is what captures the audience with a surprise. This band has a great sense of music which allows them to play along, integrate their talent into producing synchronized melodies that touch the soul. Their music has meaning; it has power to connect with the audience as the clarity makes it easily understandable.
"I just released an album called Love & Alcohol on 1 June, which the single The Line features on. There are a few other songs released from that album now Casanova, Pilot Light and Take It Away. I am planning to release another EP later in the year. This one will focus on Blues. The concept that is growing is 'me, some slide guitar, a microphone and a bottle of whiskey' – mix it all up and see what emerges."—Interview gigradar
Heidi Tann and The Key Rocks might be entertaining different genres at the moment, but they know what it takes to produce real music that connects with the people! Adding them to your playlist will definitely help lift up the mood!
Be sure to check out mySound Music playlist.
Reader insights
Be the first to share your insights about this piece.
Add your insights