'Hate Everything' - How G.Soul Became Golden
A short look at the career of the H1GHR MUSIC Signee.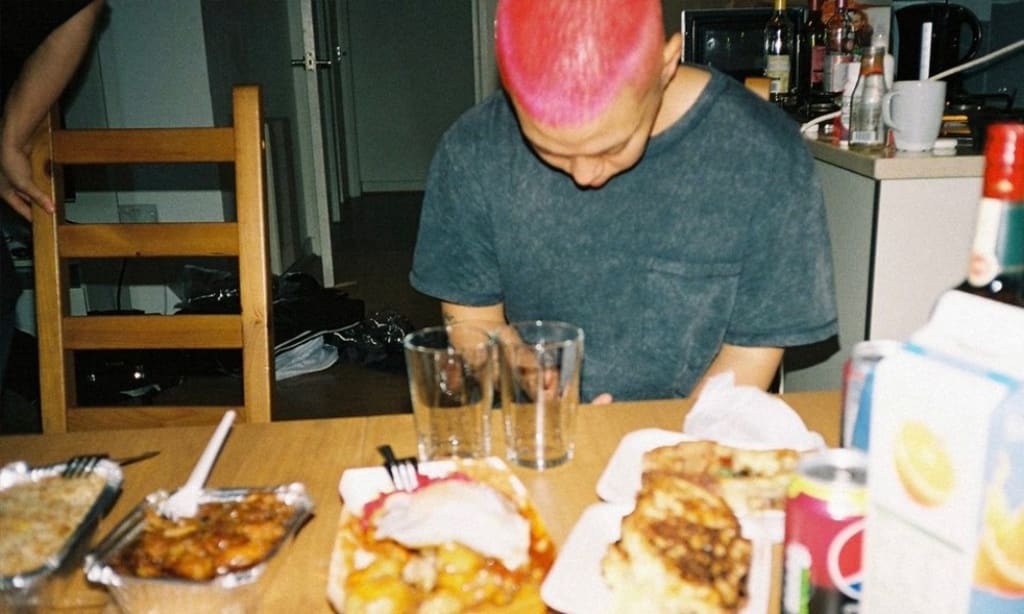 For fans that veer away from the mainstream of Korean music, the name G.Soul will hardly be unfamiliar. The now 31-year-old burst onto the scene to much fanfare with his 2015 EP Coming Home (largely due to an infamous 15 year "training" period which involved considerable time stateside), with its title track proving to be the perfect supplement to the years of anticipation. "Coming Home" perfectly meshed the soulful vocals of Ki Ji-Hyun with an electronica backbeat and underlying finger snaps, making for a refreshing twist on modern R&B. The eventual climax, a higher-tempo, more energised delivery of the chorus, firmly marked G.Soul down as a star of the future, and ensured that critics wouldn't take him lightly.
However, it was a track from the same EP, "You," that garnered the most attention and earned the singer his first - and only - top-ten hit. An expansive, ballsy ballad, it was a song that exclaimed the true power of love courtesy of an unwavering vocal performance. Simple enough to be accessible yet complex enough to have an abundance of meaning simmering under its surface, it's a present-day R&B-infused offering that packs soul and power by the bucketload.
But what happened afterwards? Truthfully, it wasn't the easiest of times for the artist then known as G.Soul. As expectations rose but anticipation stagnated, releases such as Dirty, a solid EP that lent itself towards deep house influences to create a danceable and all-round enjoyable 16 minutes, failed to make impact on the charts. They did, however, allow him to continuously receive critical acclaim. Praised for his originality and versatility, it was evident that this was an artist nearing the peak of his powers, and one continuing to hone his natural talent.
In 2016, things started to slow down. Aside from the Reggae-tinged, laidback "Far Far Away" and its B-side, the more emotional "Where Do We Go From Here," the singer failed to make any kind of real impact and found himself releasing music a lot less frequently. A cover of Sade's "Smooth Operator" found itself hitting airwaves during the calendar year too, which did allow for some praise even if it did largely fail to pique the general public's interest.
The following year, though, presented listeners with a career switch for the 31-year-old. Leaving JYP, the label that he had been a part of for well over a decade, the R&B star joined Jay Park's H1GHR MUSIC, a global record label focused mostly on up-and-comers. The culmination of this label switch was Circles, a six-song extended play which boasts rich, diverse soundscapes and enthrallingly impressive vocal performances. "Tequila," a simplistic offering that showcases honeyed vocals over a looped tropical beat, is an intoxicating reflection of indulgence, even if it does lack lyrical vigour. Despite the obvious quality of what comes before it, though, it is both "Can't" and "Circles" that highlight the true range of G.Soul and take the release to an important new level. The former, "Can't," serves as a tour-de-force or intricacy; a song that switches between baritone notes and soaring falsetto sections with ease, and opens up space for a more sophisticated approach to production, with a variety of instruments and sounds incorporated throughout the track. The latter, the titular "Circles," a powerful, resonant offering that translates a tangible fire and passion to the listener through an outstanding vocal showcase; a tempest of emotion that displays both the highs and lows of love through its uncompromisingly layered composition.
But, with mandatory military service looming, there wouldn't be ample space to build on what Circles had developed for Ji-Hyun. Rather, there would just be a double-single, I'll Be There, released before the R&B artist would temporarily bow out. And, when the singer returned, it was time for yet another gear-shift, and one that would press the reset button on everything that had come before it.
Fresh with new life experiences, and a name change that saw Ji-Hyun go from G.Soul to Golden after taking inspiration from the song "Golden" by Jill Scott, the 31-year-old promised a "golden" musical path, along with the releasing of music that was uniquely his own. And, on December 11, audiences got their first taste of this new era with the Hate Everything EP, a release that would prove to be the artist's most personal yet.
After experiencing heartbreak during his time serving his country, Golden was ready to go introspective. But what makes Hate Everything so special? Writing about heartbreak is hardly a novel idea, nor is it anything dissimilar to anything heard on the radio on a daily basis. In fact, heartbreak forms the basis for a lot of music. Simply put, though, this feels authentic. There's a raw sincerity that translates to listeners from the get-go, and every emotion can be felt through each second of the music. Lead-single "Hate Everything" is the truest showing of this; a vulnerable, poignant showing of life after lost love. Its lyrical astuteness is clear, but it's the intensity held in every note that really gives the song its true merit. Even "Broken Record," a song that glistens with vibrancy thanks to the subtle rhythm guitar and evident bass working in perfect tandem with the synth-driven production, ultimately allowing for Golden to be a lot more freeform in his vocal delivery, has elements of heartbreak incorporated into it, despite the fact that the overall message is less affecting.
In conclusion, Hate Everything feels like the restart of a bright future many saw for Golden during his career's infancy. Even at 31, the singer is finding new and inventive ways to stay ahead of trends and emphasise his talent however possible. And, with plenty more life experiences to be had, there's no doubt that if this introspective, confident approach to writing music continues, Ki Ji-Hyun will soon truly embark on his golden musical path.