Harlem Richard$
an interview with a talented musician and poet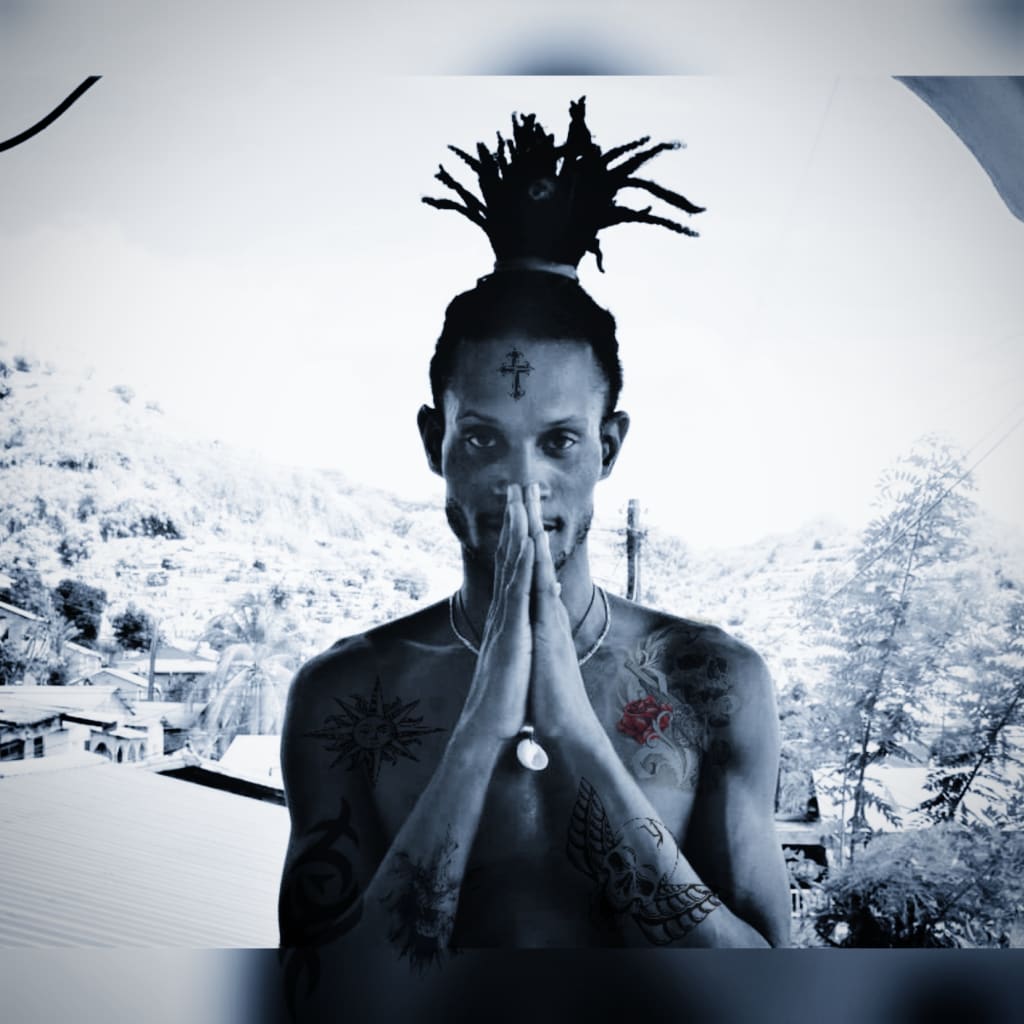 Harlem Richard$ musician & poet
Harlem Richard$ released his new ablum called M.F.S.D. It is a wonderful mix of Hip Hop, Rap, & R&B.
What 1st drew you to music?
Mixcraft
Tell us a little bit about yourself. Your (music) background?
I'm a rapper, singer from Jamaica my music is a fusion of Hip Hop , Rap, R&B, and Dancehall to give it that international feel.
Do you write your own music, or do you collaborate?
I write and produce all my songs by myself.
You just released a new album M.F.S.D., is there a special meaning behind the acronym?
The meaning to M.F.S.D '" is Money, Fame, Sex, Drugs"
Were there any challenging aspects to writing and/or recording the album?
The album was all fun no problem to doing it came natural for me I love music
In terms of the overall composition, do you have a favorite song on the album and why?
The energy to create songs and albums comes from the universe I only put it in words, I do drugs, meditations, Yoga
You have an impressive discography. Where did the ideas come from? What is your creative process like?
The song I like most is the opening song on the album titled M.F.S.D, it's my favorite cause the of melody, lyrics and flow.
Provided to YouTube by DistroKid

M.F.S.D · Harlem Richard$

M.F.S.D

℗ K.y.e Dynasty Records

Released on: 2022-11-11
Do you produce, create music for yourself or for fans?
I do it for the art, the love I have for my art is priceless everything I create is done with heart, soul and love for all my fans
What is the best song you ever released and why?
I don't have a best song, all is special to me.
What song do fans seem to favor?
Fans like songs about drugs and sex more over others.
Provided to YouTube by DistroKid

Neon Demon (feat. Party Tokyo) · Harlem Richard$ · Party Tokyo

M.F.S.D

℗ K.y.e Dynasty Records

Released on: 2022-11-11
Do you, or would you like to, perform live?
Yes, I would like to perform live, but I have never got the chance to for I've just started my music career.
Which of your songs is, or do you think would be, fun to perform live?
I think M.F.S.D would be great to perform because it has the right energy to move the crowd.
Has your musical journey had a deliberate direction, or did it simply evolve in whatever direction it found?
I mapped out a plan to pursuit it to the end I control my destiny thru my thoughts.
What would be your ideal press headline, either now or in the future?
Harlem Richard$ hits number one on billboard Hip Hop Charts
Are there any musicians who inspire you? What qualities do you admire about them?
The Weeknd is my main inspiration, I like his singing voice and his swagger.
If one artist were to perform at your party, who would get the call?
The Weeknd
Other than fame & fortune, is there something you hope to achieve through music?
The greatest thing I can achieve with my music is for people to love it.
What is your favorite/best outlet to connect with your followers Instagram, Spotify, FB, Twitter, iTunes? How would you want them to follow?
They can connect with me on WhatsApp (17845324129)
Are you currently working on any projects we should look out for?
New Music is always in the works another EP in February for valentines.
Is there something you would like to say, that I didn't cover?
I'm a poet.
Reader insights
Outstanding
Excellent work. Looking forward to reading more!
Top insight
Heartfelt and relatable

The story invoked strong personal emotions
Add your insights