Good Girls
the unavoidable attraction between good girls and bad boys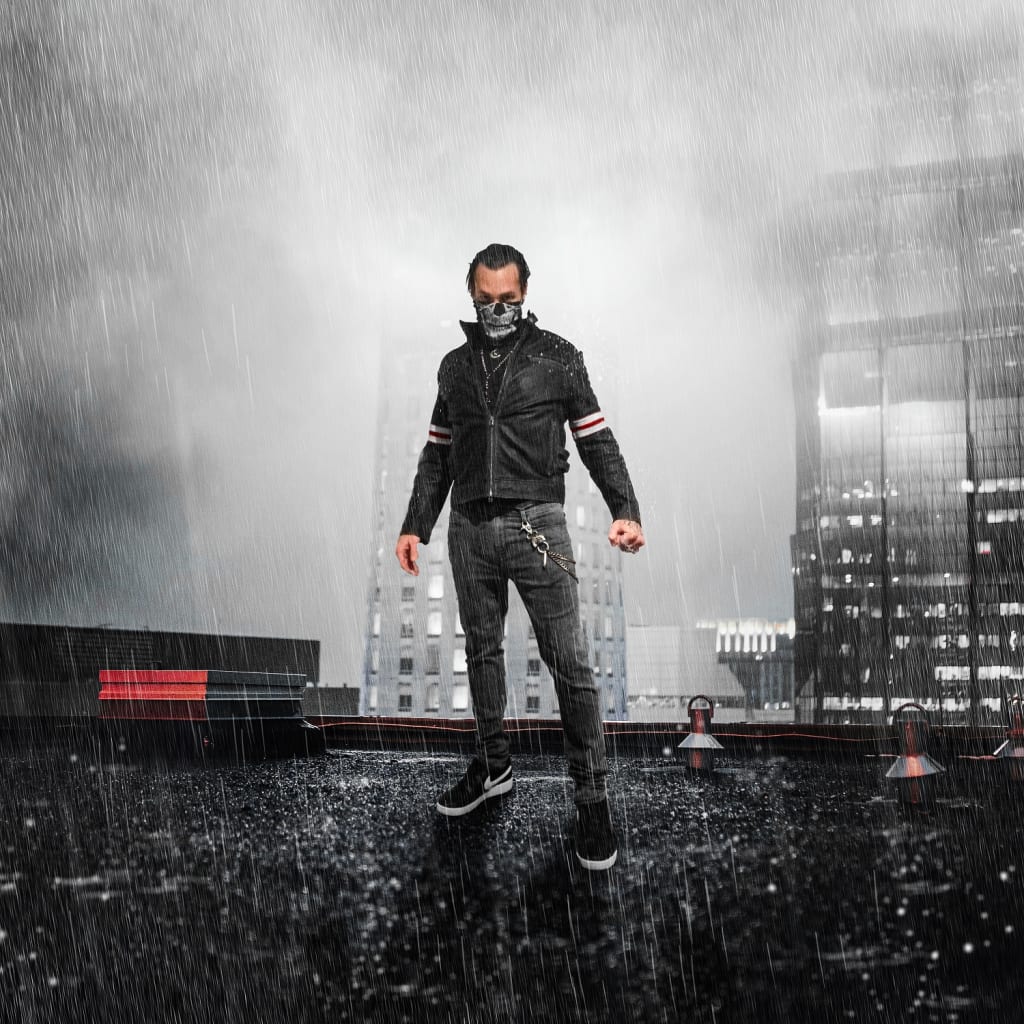 Outlaw
Artist is Jesse Wright, and is a singer/songwriter with roots in rock, pop, punk, metal, roots and hip hop, plays guitar, bass, keys and vocal.
In 2020, Wright released the following: You Got Lucky, Dreams I'll Never See, and Falling Down.
Jesse Wright has recently released his newest single, Good Girls, about the unavoidable attraction between good girls and bad boys.
Good Girls is the first release of a 5 track ep called Outlaw.
How long have you been creating music?
I have been playing/ singing and song writing and making music since I was 14.
What 1st drew you to music?
Always loved the vibrational energy of music.
Do you have a preferred or chosen genre?
I like rock, pop, punk, country, hip hop, rhythm and blues and roots.
Do you write your own music, or do you collaborate?
I write all my own music, sing my own songs and play instruments.
What is your creative process like?
Playing guitar and singing is my creative process.
Are there any challenging aspects to writing and recording your music?
No challenges in making and recording music, I actually find it quite easy.
Is Good Girls your 1st release?
Good Girls is the first release of a 5 track ep.
Tell us about your new release Good Girls.
Good Girls is about the unavoidable attraction between Good Girls and Bad Boys.
Do you plan on releasing one song at a time or do you have plans on working on an Ep or album?
I will be releasing 3 to 5 five songs individually as part of my ep before album release Outlaw
Would you like to collaborate with anyone? If so who and why?
I would potentially collaborate with other artists if I like there style and energy, collaboration amongst different artists allows for expression of creativity on a greater level.
What strengths do you have that you believe make you a great musician?
Music should be pursued for the love of it and freedom of expression and creativity, that what makes someone a good musician.
Other than fame & fortune, is there something you hope to achieve through music?
Music should inspire people and make you feel different feelings and emotions.
Talk about a magical moment or positive experience that has happened during your music career.
Being given the opportunity of recording my music with some of this worlds best session players in California, USA.
What would you be doing right now if it were not for your music career?
If I wasn't making music I would be in university finishing my bachelor degree in sport and exercise science, travelling and training.
What music do you listen to 'for fun'?
I like to listen to rock, pop, country, and hip hop for fun
Who inspires you musically?
Artist that inspire me musically are Brantley Gilbert, Luke Bryan, Blink 182, Rise Against, Hilltop Hoods, Jason Aldean, Misfits, Ramones, Danzig.
What is the best advice you have been given?
Don't try to force things.
How do you feel the Internet has impacted sharing your music?
Internet makes things accessible to a wide audience.
What is your favorite/best outlet to connect with your followers Instagram, Spotify, FB, Twitter, iTunes? How would you want them to follow?
What does the future hold for you?
Making more music, releasing more songs, playing more gigs.
Did I forget to ask something? Something you would like to say, that I did not address.
Good Girls is available On iTunes, SoundCloud, & YouTube - Jesse Wright / Genre: Alternative / Release Date: 2021-04-22 / notExplicit / Country: USA / Track Count: 1
Stay tune for more to come from Jesse Wright!