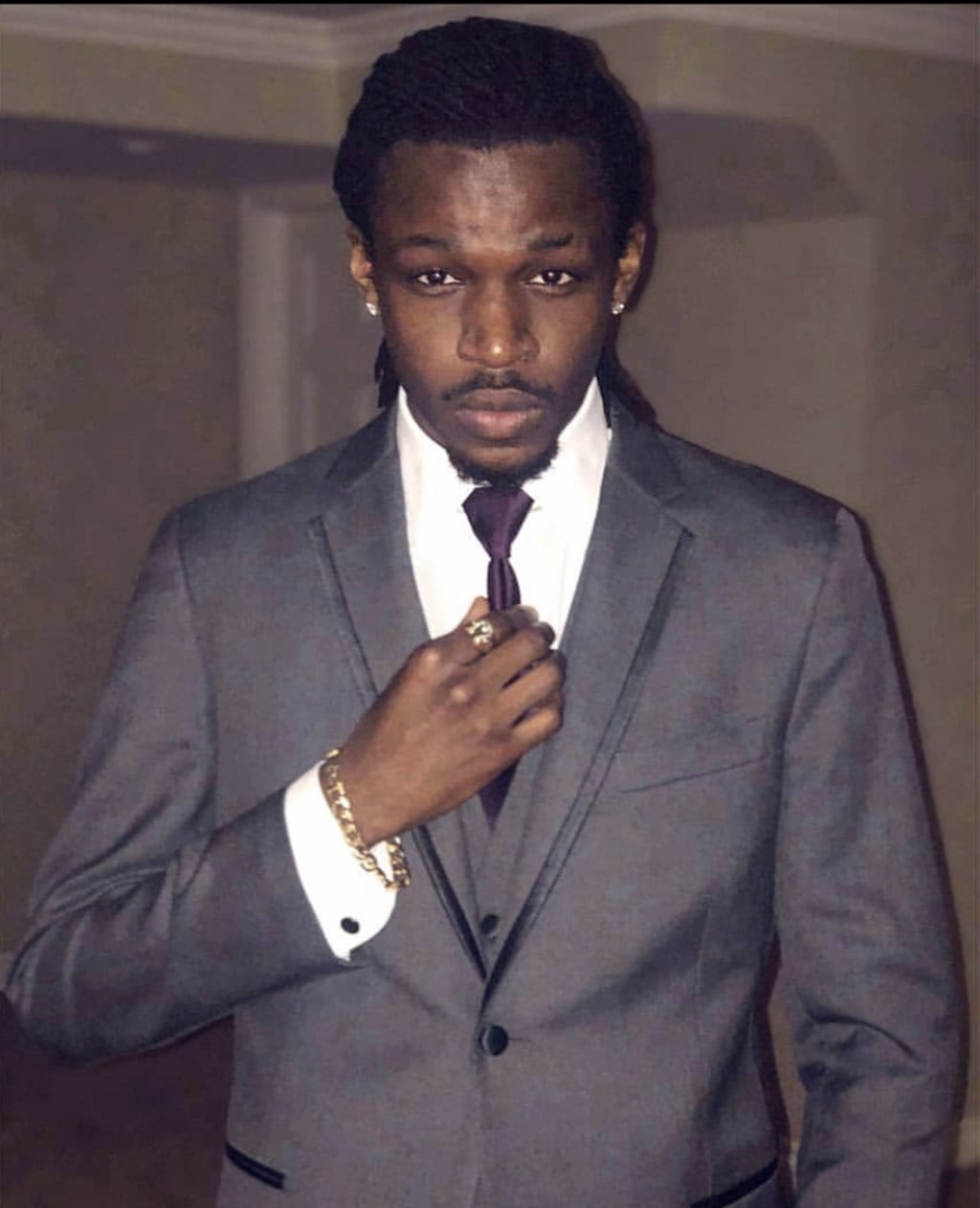 GOLDEN G, real name Gerome Nash, is an up and coming Hip-Hop artist from Toronto, Ontario (GTA). The artist has studied in-depth lyricism, flow structure, and melody for years, and you can hear it in the music. He tends to incorporate a variety of elements from different styles of hip-hop, creating a sound that truly can't be replicated. Music was originally an escape for the artist, but with the time spent and practice put in over the years, it's become apparent that it is changing his life entirely. G has written over 250 songs/remixes in his years honing the craft since the age of 17, and now at 27, has put in over 10,000 plus hours into the artform that blatantly show in his content. In his first-ever professional studio-recorded album entitled "What If It's Me?", he shares his stories of being the person in the room with potential people never expected and are unaware of. The album served as a motivational piece, encouraging those with gifts to use them, and to not sell themselves short. Using the brand acronym "WIIM" (What If It's Me"), the artist markets himself with these notions. Gerome moved to Canada very young and was raised in Canada's Ontario GTA by parents who are both of British/Jamaican descent. he has been writing published works since the age of 8 years old and as previously mentioned, began writing/recording music in his teens. The debut album "What If it's Me" took 2 years to write while the artist was in University and consists of 17 tracks available on Spotify, Tidal, Apple Music, and many other platforms. The project comes correct, delving into the world of a once shy teen becoming a confident man both within himself and as an artist. The album's message is that anything can be obtained through hard work and dedication. Someone who is driven on being exceptional, always striving to be something more, G's second released project "The Story is Documented", follows similar ideologies, targeting radio listeners & hip hop fans alike. 8 songs in length, the album is filled with callbacks to G's past and his ambitions of making music. Documenting main life events, he states that "The Story Is Documented", recording his story through his music before the pinnacle of his success. With 2 albums, and a hefty amount of marketable singles, GOLDEN G's sound as a whole presents a new take on the often discussed, "Toronto sound" in terms of production and it's Hip-Hop, R&B, and Pop elements. Musically, his biggest influences include Drake, Jay Z, Earl Sweatshirt, and Eminem. He credits his study to Eminem's lyricism and flow, and learning a lot from the cadence and melodies of Canadian sensation Drake. With a degree in English Language and Literature from Western University, it becomes extremely noticeable that the rappers writing abilities are undeniable very early upon listening to his work. G has had music produced by Peter Vickers (Zlender) on his catalog, who has engineering credits on Drakes Grammy Winning "Hotline Bling". His homage to "Weston Road Flows", "Weston Road Ripple" was produced by the childhood friend of Drizzy himself, Renny (Snaz). GOLDEN G's record "Zendaya" about the actress quickly went viral on twitter after his catchy punchline " #tomhollandbetterprayup " began trending worldwide on the platform earlier in the year. There is something special about how the up and coming Canadian constructs his music. Unique in its execution, the sound is one of what Hip Hop used to be, in a combination of what it has become in the modern-day era. By respecting the origins of the craft, yet not being blinded by only the past, and armed with the mastery of Hip Hop's core credentials, GOLDEN G is truly an up and coming force to be reckoned with.
celebrities
About the author
Jason James is an American journalist Andrew writer from Miami, Florida that specializes in covering the entertainment industry.
Reader insights
Be the first to share your insights about this piece.
Add your insights