Getting to know Sleepy
Getting to know Sleepy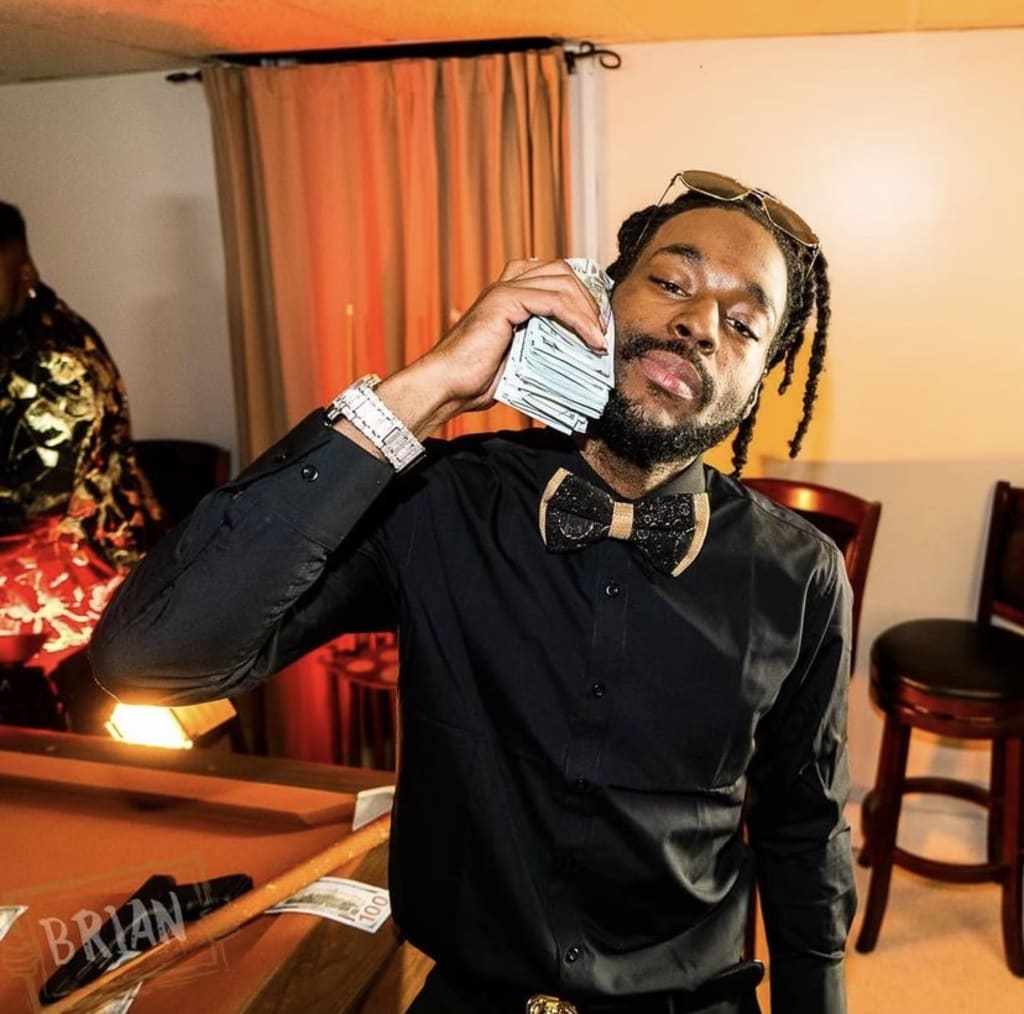 Trevin Bryan Roberson, famously known as Sleepy, is a professional musical artist from  East Atlanta but was raised in Stone Mountain.
Tell us about you:
I will have to say when you hear about an artist named Sleepy, You will automatically think he is lazy and tired and will put you too bed but that is not the case here in this situation . This upcoming artist and  brand is putting his neck on the line in the  industry and in the streets. He understands that with the racial injustice of black people, that he will use his voice to express his views on the problem. Sleepy has been protesting and being on the front runner on becoming the change that this nation needs. His music is something new to the ear and he is definitely not your Typical rap artist.
This young music mogul is not only an artist , a father and a husband but he is also a successful entrepreneur as well. It will put you in the mind of a Master P on how he understands business. His work ethic is unmatched. You can see him doing shows, tours, studio, etc. He understands that putting God first in everything he does , learning the business of the music industry, giving his respect to the Dj's as much as the producers and PRs. He also understands with tons of hard work that you can achieve anything you put your mind too. So, the question is, "What is next for this upcoming music mogul?" His Single "Aint Cut" Hosted by Dj Reezy is out right now…
It is tearing up the streets and working its way up the music charts. His single "Aint Cut has also  gain 500 hundred thousand streams on Spotify and soon to be 1 million streams as long as he keep pushing his way to the top. Even Fabo from D4L co-signed his song. His new single BON APPETIT ft Crispy is currently move up on YouTube, Even DJ Baby Drew shouted him out on IG.
The rappers show his creative skills on the track. He is crooning and going bar for bar in track. The creativeness put you in the mind of a Young Thug or Andre 3k. If you are looking to book and get features from this upcoming artist coming straight from East Atlanta hit the links below. He will not disappointed you.
Where do you see yourself in 5 years?
In five years I see myself touring around the world with several number 1 hit songs. I also see myself with several platinum records, multi platinum records and diamond records. Nothing less but heavy work ethic. I would definitely love to show my kids that hard work, commitment ,dedication and discipline will grant you all of the awards, endeavors, support you need. Never take a hand because nothing comes to you over night. I plan to have my team in full effect and eating like bosses should.
What legacy do you wish to leave behind?  
I would like to leave a stamp to show my kids that you can not only accomplish your dreams , but you can also be a inspiration for others to follow the path you created. Being original and different is key. I want children , my age group and the elderly to be able to Recognize me not only from my music but from the work I put in the community. They say one man can change the world but I believe one man with a strong enough why, a great support system and a team who never back down or give up can change the world for the better.
Instagram- 
Https://www.instagram.com/iamsleepyeyez 
Soundcloud-
https://soundcloud.com/sleepy_only_rap
Twitter- 
https://twitter.com/iamsleepyeyez
Facebook-
https://m.facebook.com/MR.GRINDSOHARD
Youtube-
https://www.youtube.com/channel/UCg8yJSA4gH1w9ejhGQiKY7A
https://youtu.be/fIthGTwyh6s
https://youtu.be/wSDpF6rxAuQ
celebrities
Jason James is an American journalist Andrew writer from Miami, Florida that specializes in covering the entertainment industry.