Getting to know musical artist Antonio Zarco
Getting to know musical artist Antonio Zarco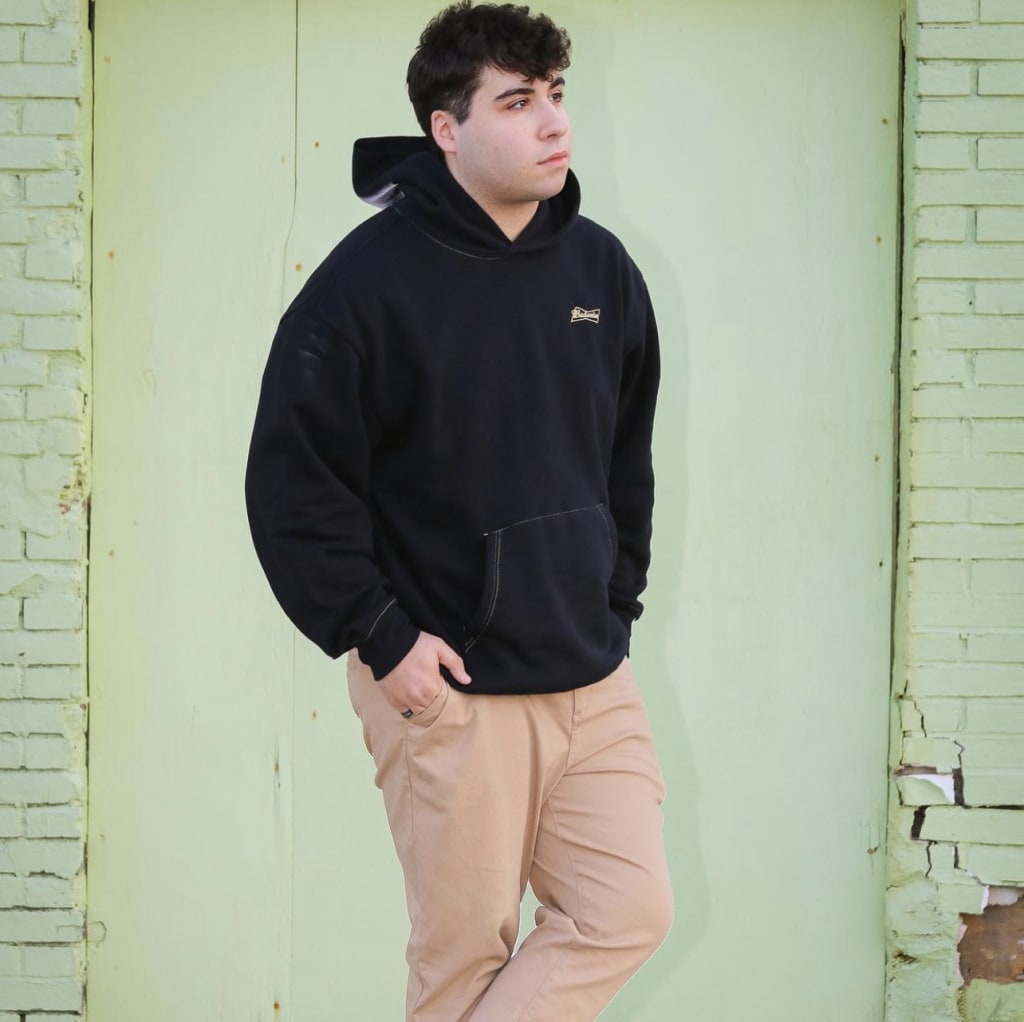 Antonio Zarco is an aspiring vocalist from Monroe Township, NJ. He learned how to sing before he learned how to talk. One can say, he had his first performance when he was 2 years old and sang "Happy Birthday" in both English and Portuguese at his little sister's birthday party. Antonio continued to pursue his interest in music by participating in school choirs all throughout elementary, middle & high school and currently in college. Antonio's accolades include: Member of OAKE National Honor's Choir for 1 year, Member of Central Jersey Music Educators Association (CJMEA) Mixed Chorus for 7 years, Member of New Jersey Music Educators Association (NJMEA) Mixed Chorus for 4 years and Member of NAfME All Eastern Honors Ensemble Mixed Chorus for 1 year.
During high school, Antonio was a cast member of The RockNRoll Chorus A Cappella Group. He started as a back up singer and quickly advanced to lead vocalist, a position he enjoyed for 3 years. During his time with the group, he toured every summer performing at various venues such as The Rock and Roll Hall of Fame, in Cleveland, OH, Full Sail University, in Winter Park, FL, Tin Roof, in Nashville, TN, Mohegan Sun Arena, in Uncasville, CT, and other cities such as NYC, NY, Boston, MA, Orlando, FL, and Savannah, GA. The group also made an appearance on the Good Morning America Show to help promote a holiday charity event. Two albums were recorded during these four years, "No Guilt Til Monday" released in 2017 and "The RockNRoll Chorus" released in 2021.
Antonio is still part of this group, now as an assistant vocal coach, helping current cast members reach their fullest potential as singers/performers. Antonio continues to pursue his passion for music in college, majoring in Music Education and minoring in Vocal Performance. He participates in the college concert choirs and a cappella groups. His passion for singing drives him to perfect his craft every day and he plans to show the world the beauty of music through song. Antonio dabbles into songwriting and also producing his own music.
Dominating on social media, Antonio has had viral videos of him singing cover music and for those being shared on singing pages on Instagram that has surpassed over 300,000 views of him singing Take Me To Church by Hozier. Not only that he's been successful on Instagram but also on TikTok as well. On TikTok he amassed 190,000 followers on TikTok singing cover songs by other artists. On Instagram, Antonio amassed 144,000 followers. Antonio is still working on original music and is collaborating with other musical artists to build relationships in the music industry, to create music for his fans, and to bring a huge impact on the world with the love of his music.
Antonio's musical inspirations are Bruno Mars, Celine Dion, Prince, Adele, Ariana Grande, Elton John, Lady Gaga, John Legend, Kelly Clarkson, Elvis, Johnny Cash, Sam Smith, Pink, Justin Timberlake, Keenan Te, Benson Boone, Role Model, BTS, Jamie Miller, Anthem Lights, Pentatonix, , Shawn Mendes, Lauren-Spencer Smith, Tate McRae & so many more.
Antonio has been asked this question multiple times which is "Antonio, What is your signature trait?" Antonio said "I never really gave it much thought as far as having a signature trait. I just love to sing, plain and simple. Singing comes as natural to me as breathing. Learning any type of song and performing them on stage is a transformative experience for me. I go from being a shy, reserved person to actually being able to connect with the audience through the power of song. Singing is my craft, which I try to perfect every day with every experience. If I were to put a signature on my craft it would be my lyrical vocal ability. There is only one voice by Antonio Zarco". - Antonio Zarco.
indie
About the author
Jason James is an American journalist Andrew writer from Miami, Florida that specializes in covering the entertainment industry.
Reader insights
Be the first to share your insights about this piece.
Add your insights