Getting Started with Songwriting: What Beginners Need to Know
Songwriting Tips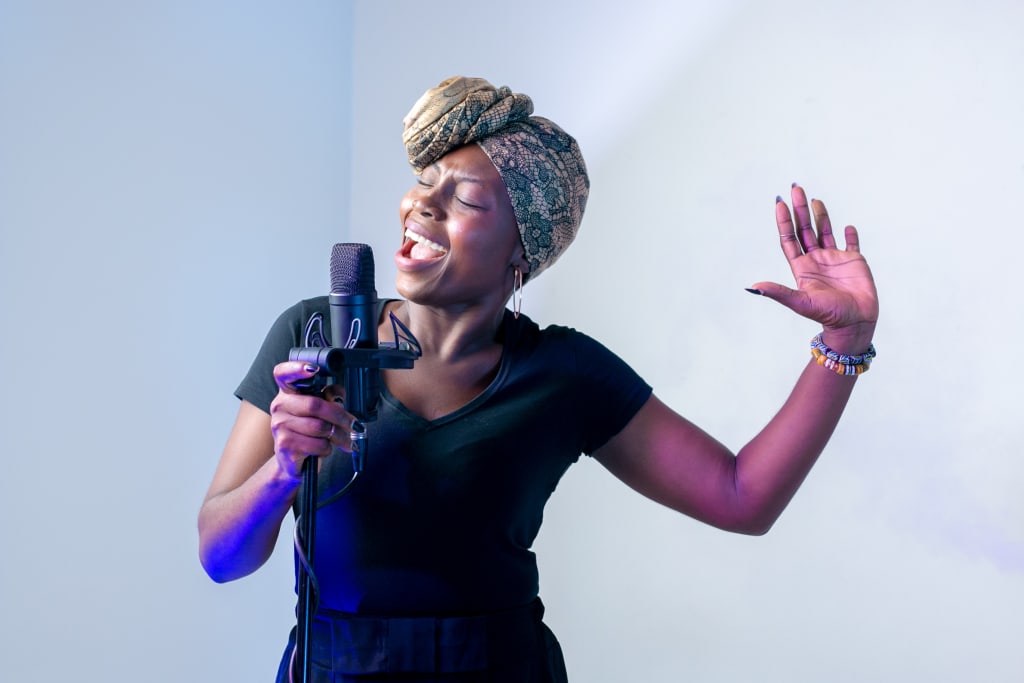 Can you guess what might be one of the most personal things a person can do? If you said writing a song, you'd be correct! Whether you're just starting out exploring a career in music or have many years and experiences under your belt, reviewing some proven songwriting tips can always help to boost your creativity.
Putting thoughts and emotions on paper (or your computer) and then singing them for all the world to hear can be a little scary, but allowing yourself to be honest and vulnerable connects with listeners and makes for a truly meaningful song.
Our Top 10 Time-Tested Songwriting Tips
Songwriting is an art and requires a creative approach and a thick skin. Remember that even the most legendary songwriters and musicians have negative critics, nay-sayers, and haters! While there's no foolproof strategy to make sure every listener loves your song, there are ten time-tested tips for anyone who's dreamed of becoming a songwriter.
1. The first and most important tip is that while you can read songwriting books and articles and listen to various musicians and songwriters talk about their process, at some point, you need to take the plunge and get to work on your material. You will learn best by trying it out yourself!
2. Whether you're new to songwriting or an experienced pro, brainstorming topics to write about is always helpful. Keep a notebook or online journal with notes and ideas. You'll never know what can come from your recorded stories or thoughts.
3. Set aside time to assemble the pieces. Sometimes songwriting can be like figuring out how to arrange the pieces of a puzzle. Once you've settled on an idea for your song, craft phrases and lines that tell the story. You may need to play around with different phrasings and orders to see how they work. Try singing the lyrics out loud or humming variations of the melody.
4. If you haven't formally studied music (don't worry, many songwriters haven't) you'll want to learn about different musical styles. Understanding various song components, such as the intro, outro, verses, bridge, and chorus is powerful songwriting knowledge.
5. While it may be impossible for a song to be "perfect," it is always possible to improve your craft and songwriting skills. The more time you spend writing and composing songs and looking for honest feedback, the better you will become. While a few rare people are natural-born songwriters, for most people, writing songs and music takes time, effort, and ongoing practice. But that's OK! If you love what you're doing, then putting in the time to improve your skills is enjoyable and rewarding.
6. Keep listening, learning, and sharing. Share your songs and music with others and ask for their feedback. It also helps to use critical thinking when you hear a song you enjoy. What makes it work for you? Finding the answers will help apply the same thought process to your songs, making them better, stronger, and more memorable to listeners.
7. Knowing the instruments you're writing the songs for helps improve the final piece. While professionally recorded songs may require many layers of instrumentation and production, understanding what main instruments you are writing for is very helpful. There's no right or wrong answer here. You can also do this in a reverse manner: pick an instrument that sounds good to you and craft a song specifically for it! And don't forget, the human voice is also an instrument. Some songs are intentionally written to be sung a cappella or without accompanying music.
8. What's the musical genre? Whether you're writing a country ballad, heavy metal anthem, pop music dance tune, praise and worship spiritual, or something in-between, take time to explore the genre of your song. This exploration will help you learn about the commonly used structures, melodies, and words - and the qualities you might want to avoid.
9. Which comes first, the lyrics or the melody? This is the classic "egg or chicken" question and there are no right or wrong answers. Some songwriters have a very established process and order, while others pull snippets of words and music simultaneously and arrange them. Whatever works for you is the best way - and if you're feeling stuck, maybe it's a sign that you need to mix it up a bit!
10. Stick with it through good times and bad. When you're pursuing something you love doing, it can be easy to stay motivated and involved. But there are times when even the activities we love may become hard and less than enjoyable. Maybe you feel stuck, have writer's block, or are demoralized. If songwriting is something you're passionate about doing, it's essential to acknowledge that there will be an occasional bad day that you'll need to power through.
Ready, Steady, Go! Start Writing Your Songs!
Writing songs and playing them for others can be a powerful way to share your creativity and connect with others. So, if you've been interested in songwriting and music but haven't taken the plunge, what are you waiting for? By following our ten songwriting tips, you'll soon be on your way to crafting a song you can feel proud of and that others will enjoy hearing!
Image: https://www.pexels.com/photo/photo-of-woman-singing-in-music-studio-2531728/
how to
About the author
Tiffany Young can usually be found watching her favorite Twitch streamers, playing Breath of the Wild, or binging the latest Netflix original. She enjoys writing about everything from vintage vinyls to nerdy collectibles.
Reader insights
Be the first to share your insights about this piece.
Add your insights