From Teen Country Star to America's Favorite Popstar: The Story of Taylor Swift
Before she was America's Favorite Pop star, she was a teen country star.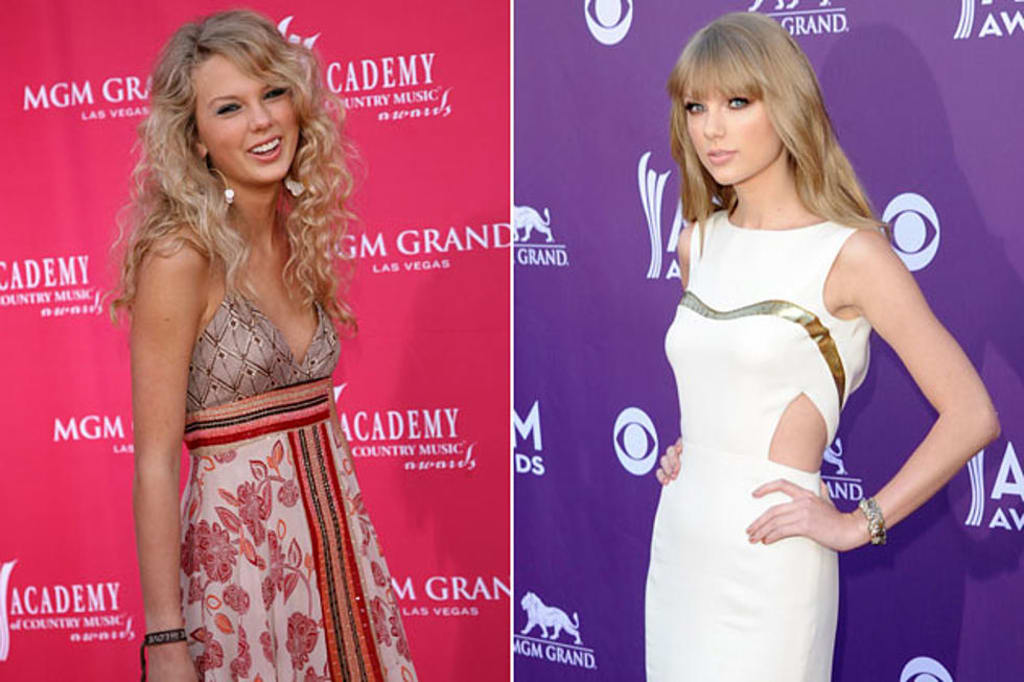 Taylor Swift
Before she was America's pop queen, Taylor Swift was blonde curly haired blue eyed teen country star that gained huge accolades and rewarded music awards including 11 Grammy Awards. Later, Swift transitions from country pop to pop music singing her past boyfriends and feud with Katy Perry and Kanye West. Swift has become the most prominent country pop star.
The Story of Taylor Swift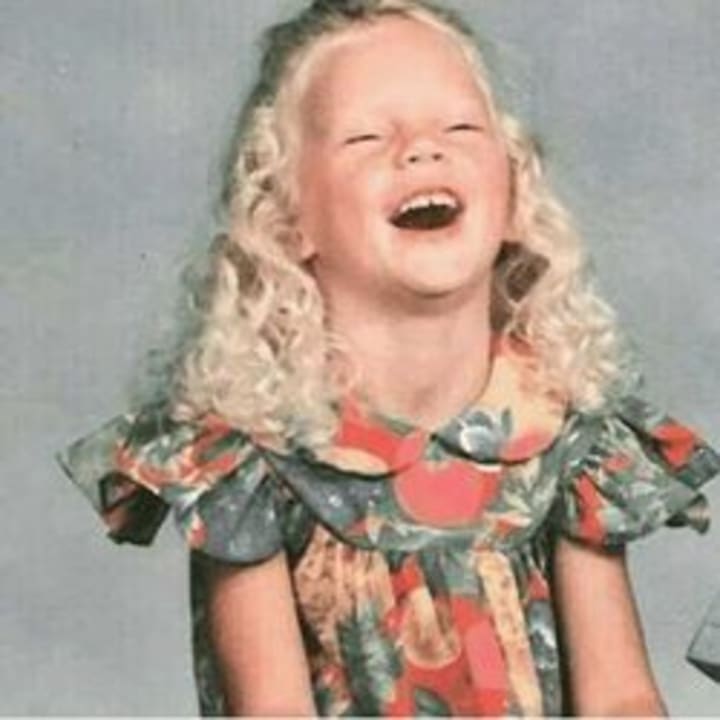 Taylor Alison Swift was born on December 13, 1989 at the Reading Hospital in West Reading, Pennsylvania to her parents: Scott Kingsley Swift, a former stockbroker for Merrill Lynch and Andrea Gardner Swift, a former homemaker who previously worked as a mutual fund marketing executive. She is the oldest of her brother Austin Swift, who is an actor and producer. At young age, she was singing at a variety of local events, including fairs and contests.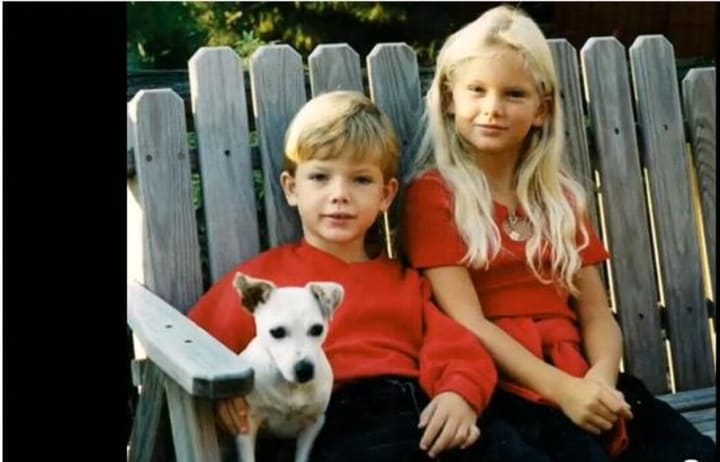 At the age 11, Swift performed the Star Spangled Banner at the Philadelphia 76ers basketball game.
When she was 12, she started to learn to write songs, learning to play guitar and listening to country music like Shania Twain and . When she was 13, Swift's parents sold their farm in Pennsylvania to move to Hendersonville, Tennessee, so that she could devote more of her time to courting country labels in nearby Nashville. She performed at The Bluebird Café in Nashville helped Swift get a contract with Scott Borchetta's Big Machine Records. She signed with them and RCA records and released her first single "Tim Mcgraw" on June 19, 2006.
Her Fearless Debut and Speak Now
After her single "Tim Mcgraw" , she continued working on her debut. Her self titled debut album was released on 2006. Her debut album received critical acclaim and her singles "Our Song" "Teardrops on my Guitar" and "A Picture to Burn", which is one of my favorite Taylor Swift's song.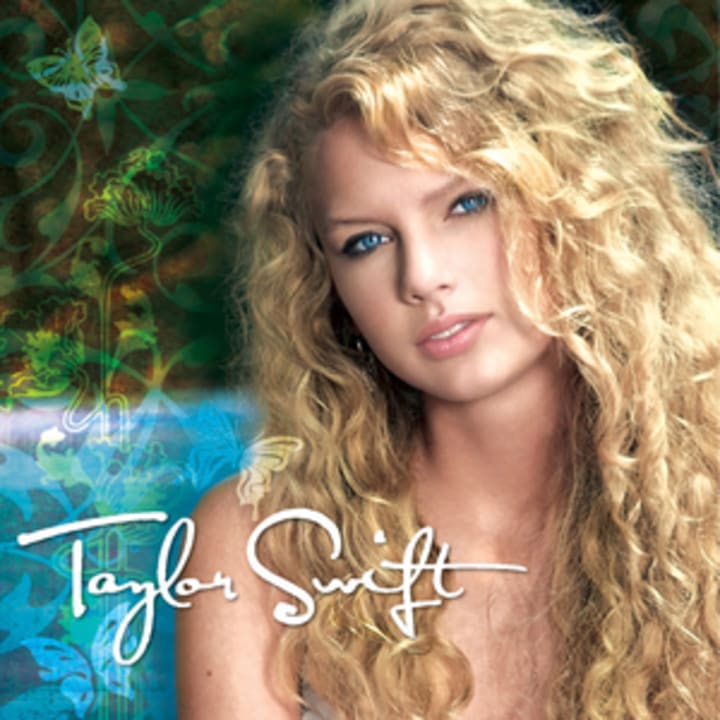 Swift was nominated on Best New Artist for the Grammys but lost to Amy Winehouse. However, Swift won the Horizon Award from the Country Music Association (CMA) and the Academy of Country Music (ACM) Award for Top New Female Vocalist in 2007.
Her second album, Fearless was released on November 11, 2008. Fearless was doing ten times better than the debut album.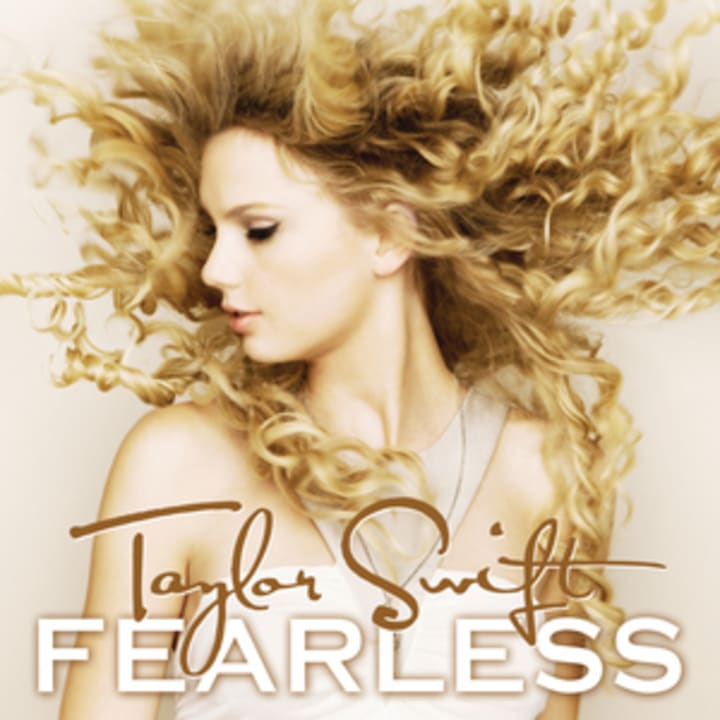 The second album recived critical acclaim with singles such as "Love Story", "Fifteen" "Fearless" and most successful single "You Belong With Me" made the top 10 Billboard charts.
After the release of Fearless, Swift embarked on the Fearless Tour, which ran from April 2009 to July 2010. At the 2010 Grammy Awards, Fearless won for Album of the Year and Best Country Album. Her song You Belong With Me would also receive a Best Female Video at the 2009 MTV Video Music Awards. That was until Rapper Kanye West aka "Ye" interrupted Swift's acceptance speech by saying:
"Beyonce have the best video of all time"

Ye at the 2009 MTV VMAS
Ye walks off the stage embarrassing both women.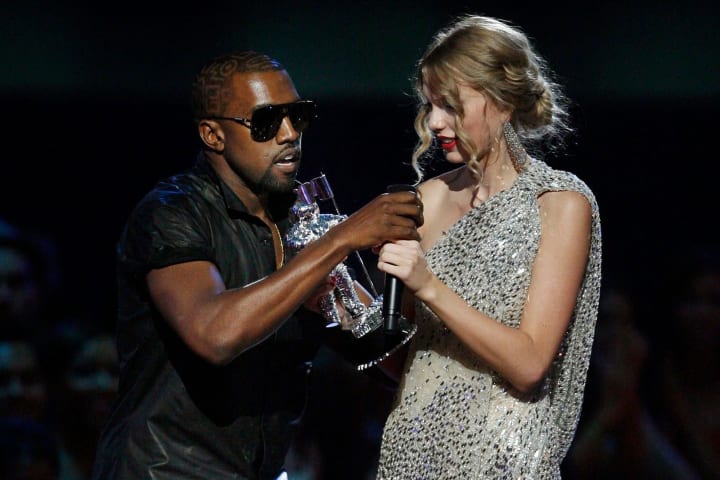 Thankfully, Beyonce who won for Video of the Year for Single Ladies at the VMAS brought Taylor to finish her speech. Classy!
Speak Now
Swift soon became an even hotter commodity. Her concert tickets began selling out in less than two minutes, and she also made her second appearance on the comedy show Saturday Night Live, this time as both the host and musical guest. In 2010, Swift released a new album, Speak Now, which featured the hit songs "Mean," "Ours" and "Sparks Fly." The album was a success, debuting at No. 1 on the Billboard 200 chart and selling more than 1 million copies in its first week. She followed with Red (2012), which featured the hit single "We Are Never Ever Getting Back Together", another one of my favorite Taylor Swift song, also topped 1 million in its first week of sales.
1989
With her next effort, Swift seemed to step further away from her country music roots. She released 1989 in October 2014. "Shake It Off" proved to be one of the catchiest tracks of the year, reaching the top of the pop charts, and she immediately followed with a second chart-topping single, "Blank Space." In an age of low album sales, 1989 moved more than 1.2 million copies in its first week, making Swift the first artist to top the 1 million mark in opening-week sales for three albums.
Songs About Taylor's exes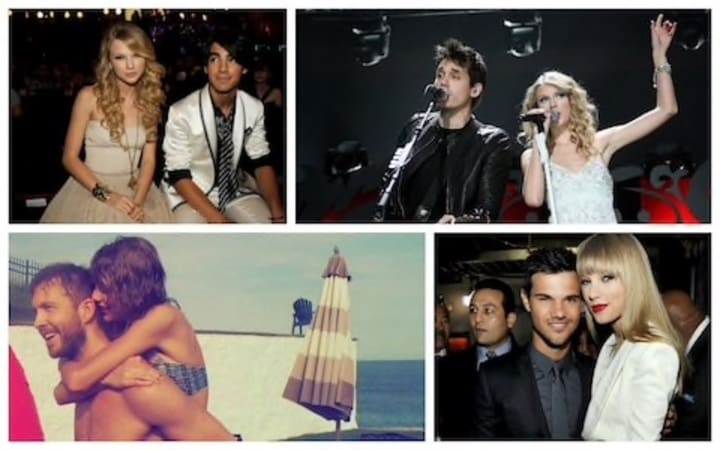 Throughout her successful career, Swift has dated a high prolific celebrities like Joe Jonas, John Mayer, Calvin Harris, Harry Styles, Tom Hiddleston, Taylor Lautner. Throughout her albums, Swift have written and sung songs about her exes. However, music critics were sexist to Swift writing songs about her exes. Well, Swift went on the Jules, Merrick & Sophie, an Australian radio show, defending herself and shut down the sexist music critics.
"You're going to have people who are going to say, "Oh, you know, like, she just writes songs about her ex-boyfriends." And I think frankly that's a very sexist angle to take. No one says that about Ed Sheeran. No one says that about Bruno Mars. They're all writing songs about their exes, their current girlfriends, their love life, and no one raises the red flag there."

Swift on Jules, Merrick & Sophie
Well said Swift!!!!
Feud with Katy & Kanye
Just when Swift was making celebrity friends, she was making enemies with most notably Kanye West and Katy Perry. Swift was first linked with pop star Katy Perry in 2008. The two became close ever since showing love, support and appreciation for each other.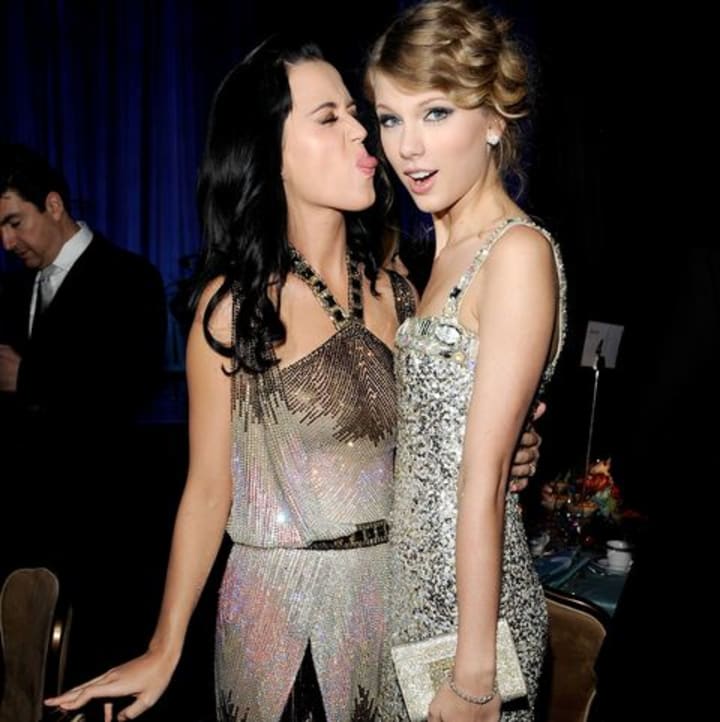 Between 2009 and 2014, the two publicly exchanged birthday wishes and tweets about cats, and Perry even stopped by Swift's Fearless tour to perform "Hot N Cold."But by the time 2014 rolled around, things changed. During an interview with Rolling Stone, Swift said her new song "Bad Blood" was about another woman in the music industry."For years, I was never sure if we were friends or not," Swift said in the interview. "She would come up to me at awards shows and say something and walk away, and I would think, 'Are we friends, or did she just give me the harshest insult of my life?'"Swift explained to Rolling Stone that the artist "did something so horrible" and called her relationship with the unnamed singer akin to "straight-up enemies." She added, "And it wasn't even about a guy! And when I mean guy I mean John Mayer they both have dated John Mayer. It had to do with business. She basically tried to sabotage an entire arena tour. She tried to hire a bunch of people out from under me. And I'm surprisingly non-confrontational — you would not believe how much I hate conflict. So, now I have to avoid her. It's awkward, and I don't like it." The day after the story appeared online, Perry tweeted, "Watch out for the Regina George in sheep's clothing..." dissing Swift.
According to Perry, while she was on Carpool Karoke with James Corden explaining about the feud and said that she doesn't mind working things out with Taylor Swift and moving on from their feud.
With Kanye, she did forgave him after the VMA incident. After the incident, Swift and West formed a friendship and hug it out. Swift confirms that a potential collaboration is in the works, telling ET that West has "a lot of amazing ideas." Swift would later honors West at the 2015 VMAS with the Video Vanguard award.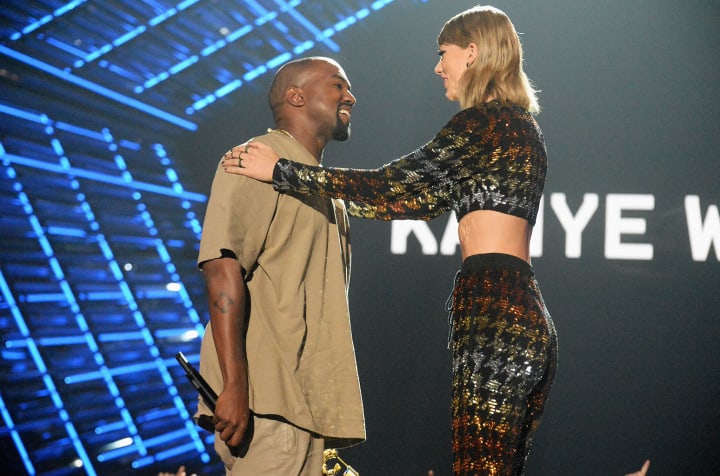 Swift and West have been open collaborating with each other that was until the Famous music video changed their entire friendship. In West's Famous music video, it features a wax figure of Swift naked laying asleep in bed along with Kanye, his then-wife Kim Kardashian, her ex-boyfriend Ray J, his ex-girlfriend Amber Rose, Presidents George W. Bush, Donald Trump, Rihanna, Chris Brown, Caitlyn Jenner, Bill Cosby, and Anna Wintour. Actress and a friend of Taylor Swift Lena Dunham slammed West's video, saying it was "one of the most disturbing 'artistic' efforts in recent memory" and that it seemed to legitimize rape culture. She also added seeing Swift's likeness included was hurtful.
West claims Swift already knew about the song and the video. Fans were curious about Swift until at the 58th Grammy Awards after Swift's 1989 album won for Album of the Year.
"I want to say to all the young women out there, there are going to be people along the way who try to undercut your success or take credit for your accomplishments and your fame.But if you just focus on the work and you don't let those people sidetrack you, someday when you get where you're going, you'll look around and you will know that it was you and the people who love you who put you there and that will be the greatest feeling in the world"

Swift at the 58th Grammys winning Album of the Year.
However, Kim Kardashian, former wife of Kanye, told GQ that Ye was right and Swift was 100% in on it. She would later exposed Swift by showing a video of Kanye on the phone with Swift .Soon after, the hashtag #KimExposedTaylorParty begins trending on Twitter, and Swift fights back on social media: "Where is the video of Kanye telling me he was going to call me 'that b***h' in his song? It doesn't exist because it never happened." "Being falsely painted as a liar when I was never given the full story or played any part of the song is character assassination," she also stated. "I would very much like to be excluded from this narrative, one that I have never asked to be a part of, since 2009." Swift was receiving hate and snake emojis on her social media pages. Swift would later present her documentary Miss Americana showing the full unedited footage of what happened between Swift and West that she was telling the truth.
Swift and Perry patch things up and apologies to each other. The two reignited their friendship and both have appeared on Swift's music video "You Need to Calm Down".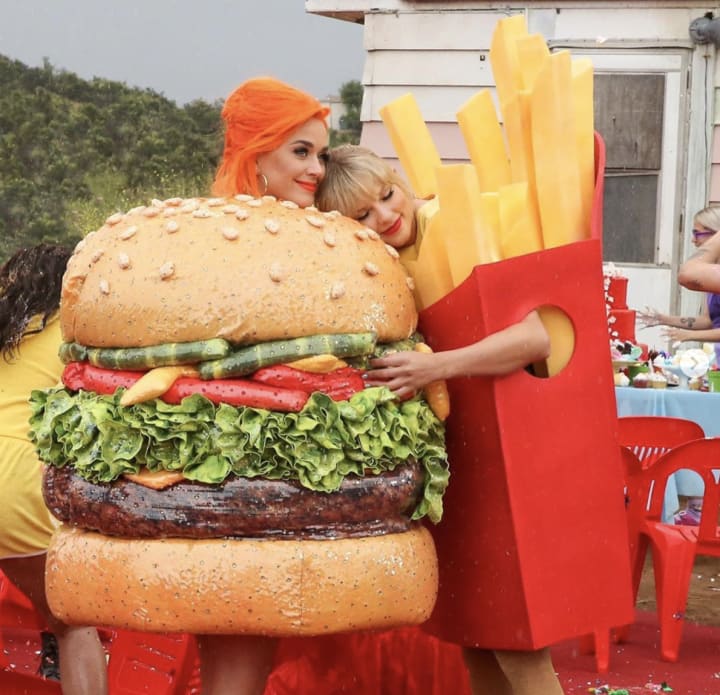 However, Swift and West are no longer dealing with each other.
Ready for New Taylor
Since the whole exposure between West and Swift, Swift took time off social media and focused on her music. She released her song and music video "Look What You Made Do". In the music video, Swift was playing various characters; a zombie, robber, the boss and Herself in previous music videos dissing Kanye and Katy but that was before they made up and pretty much having the last laugh on haters.The song was included in her album Reputation which was released on November 10, 2017 which spent four weeks atop the Billboard 200.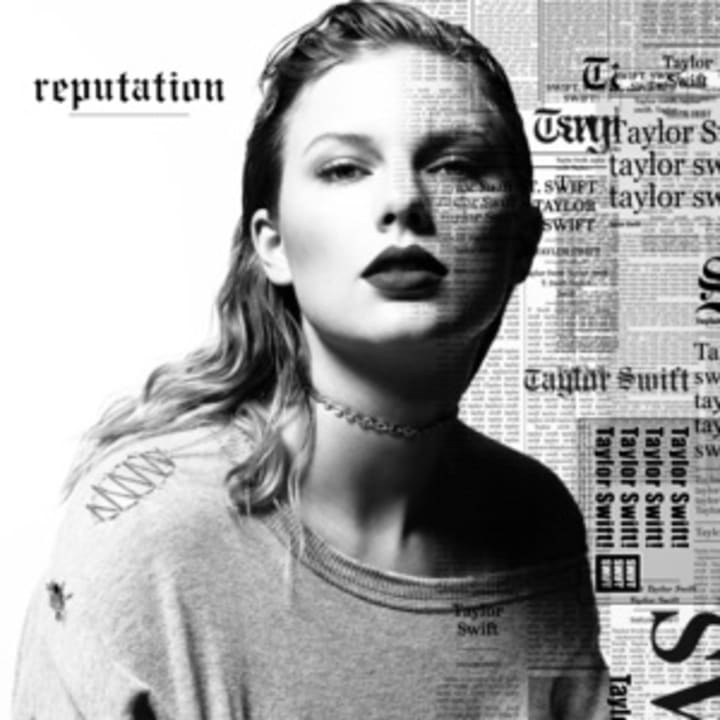 In 2020, Taylor Swift released two albums; 'Folklore' and 'Evermore'. In 2021, at the 63rd Annual Grammy Awards, she won the 'Album of the Year' for her album 'Folklore' and became the first woman in history to win the award three times.
Swift has released her 10th album, Midnights this year and it is getting alot of buzz possibly next years Grammys.
No lie I feel like everybody forgotten about the country era Taylor and embracing her as the pop rocker Taylor Swift.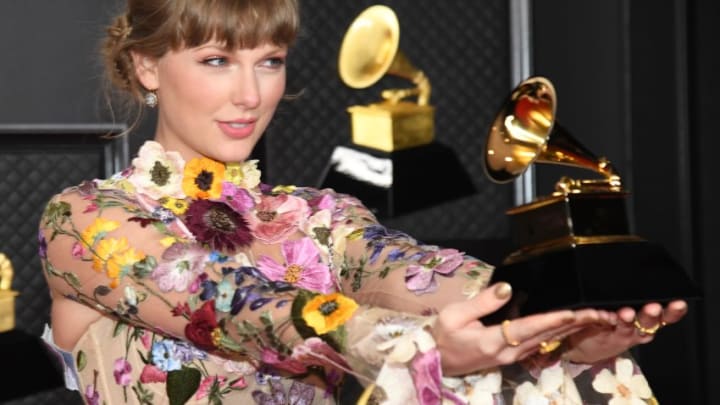 "I am a person who can achieve many things, and I want to be known for the good things I achieve in my life." ~Taylor Swift
Source
Wikipedia
YouTube
https://www.thefamouspeople.com/profiles/taylor-swift-13896.php
https://people.com/music/taylor-swift-katy-perry-friendship-timeline/
https://www.newsweek.com/kim-kardashian-loves-taylor-swift-resurfaced-video-1735564
https://www.biography.com/musician/taylor-swift
https://www.biography.com/news/kanye-west-taylor-swift-feud-timeline
https://time.com/3524641/taylor-swift-feminism-critics-sexist/
https://www.nbcnewyork.com/entertainment/entertainment-news/how-many-grammys-does-taylor-swift-have-a-look-at-her-wins-ahead-of-the-2022-ceremony/3626731/
pop culture
celebrities
About the author
Hello, My name is Gladys W. Muturi. I am an Actress, Writer, Filmmaker, Producer, and Mother of 1.
Instagram: @gladys_muturi95
Twitter: @gladys_muturi
Facebook: facebook.com/gladystheactress
YouTube channels in the works
Reader insights
Be the first to share your insights about this piece.
Add your insights