From A Bird's Eye View by Cordae | Album Review
A review of the young rapper's sophomore album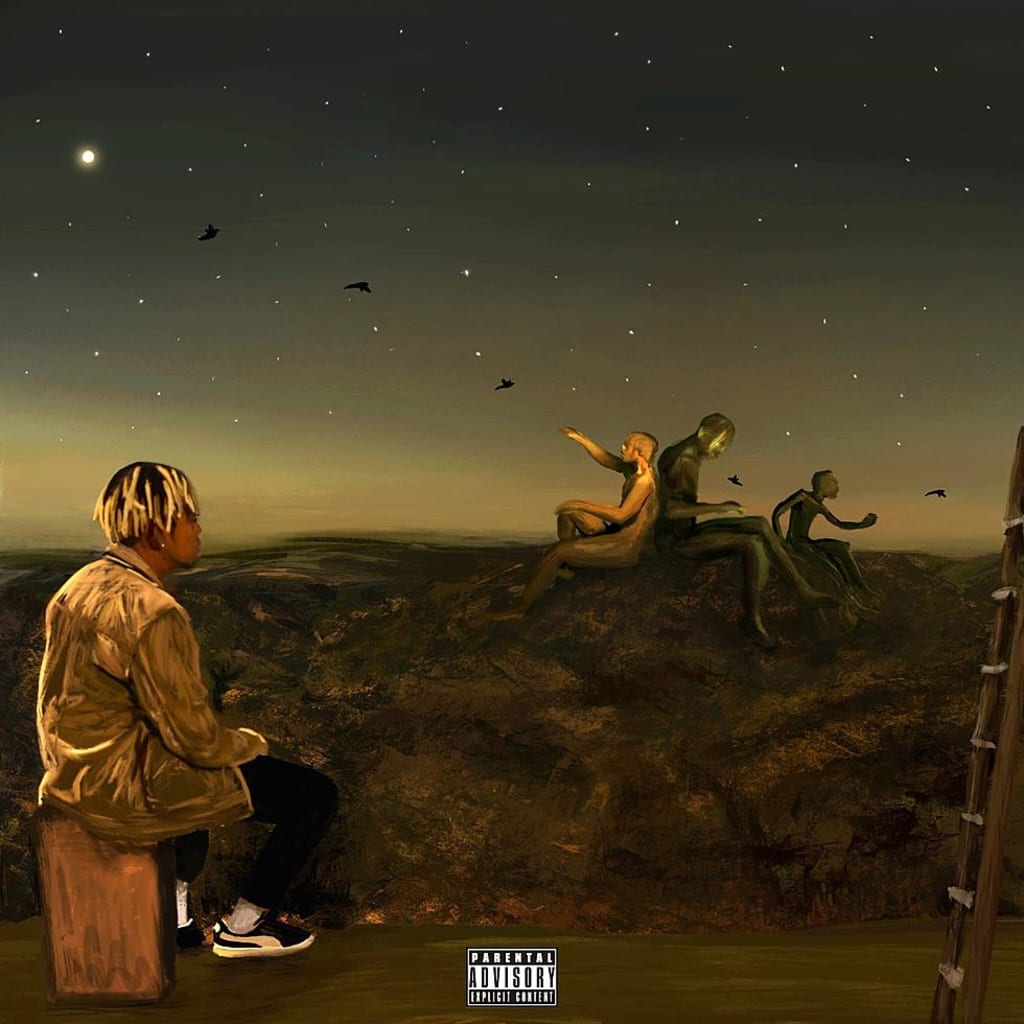 The focus in Cordae's music has always been lyricism. I think this is one of the things that separates him from his peers. I don't think he aims for catchy, chart-topping radio fodder but rather cohesive projects with a certain theme in mind. This was especially evident in The Lost Boy that was heavily focused on family and personal growth. From A Bird's Eye View is no different in its approach.
From the very beginning, we are introduced to Shiloh, who is incarcerated. The intro includes a payphone freestyle detailing gang and subsequent prison life. The main idea is that indoctrination in this life is at such a young age that it seems inescapable and if you didn't indulge or made it out of this lifestyle, to people like Shiloh, you can see it from a bird's eye view — hence, the title of the album.
Cordae has a habit of breaking from traditional song structure and the following song is apparent in its singular flow and verse. "Jean-Michel" is sort of an addendum or response to the likes of Shiloh, explaining how he sees it and the faults that lie within the incarcerated logic. The most important line is as follows: "I see the hate in your eyes / I saw potential at first, grew a resentment for Earth / You lust for power too much / And it's getting worse / The more you get, the more that you'll desire, can't quench your thirst" This is song is a basic plead to listen to the wisdom Cordae imparted from his bird's eye view.
"Super" was released as single and is probably one of the best songs of the album. Cordae's flow is almost unmatched in the contemporary sphere, obviously being influenced by artist such as Eminem (who appears later in the album) and other southern, trap influences despite himself being from Maryland. This southern influence carries over to the next song, "Momma's Hood", which has one of my favorite choruses. I almost get a hint of Outkast from that chorus.
There are many songs worth listening to on this song that'll make you bob your head the whole way. The most notable being "Today" featuring Gunna. We really see the trap approach here with the bass-heavy beat and gliding melody. This is the most important feature on the album as it feels like there's a chemistry that results in one of the best songs on the album.
A quick switch from the trap melodies, in "C Carter" we see a singing Cordae, reminiscent of his debut album. It's a light hearted addition reveling on the cars and jewelry used to dream of and how far he's come since then. It interesting to see how quickly Cordae decides to change his flow from song to song, as in "Sinister" featuring Lil' Wayne, we get a rapid and complex rhyme scheme with a cutthroat approach. It feels like Cordae was focused on showcasing his rapping ability and alternating his production skill with songs that you might hear on the radio that feature other artist that have focuses on singing.
I could list endless praises for this artist, but the most notable aspect of his craft is just the maturity in his bars and production. There are very few early 20's rapping at this level with an air of sophistication when speaking on death and gang life. Cordae's ability to capture multiple flows with multiple styles is uncanny and exciting even because I believe that he is still flying way under the radar. Songs like "RNP" with Anderson.Paak put him on the map a little bit, but we don't hear his name mentioned when talking about one of the top rappers of this generation. If From A Bird's Eye View is any indication, I think it's time we start doing so.
Rating: 8.3/10
Favorite Tracks: Today, Super, Momma's Hood
Reader insights
Be the first to share your insights about this piece.
Add your insights