Friday's Five at 5 | Volume Seventeen
Groove your way through this weekend with five groovy tracks from all around the world.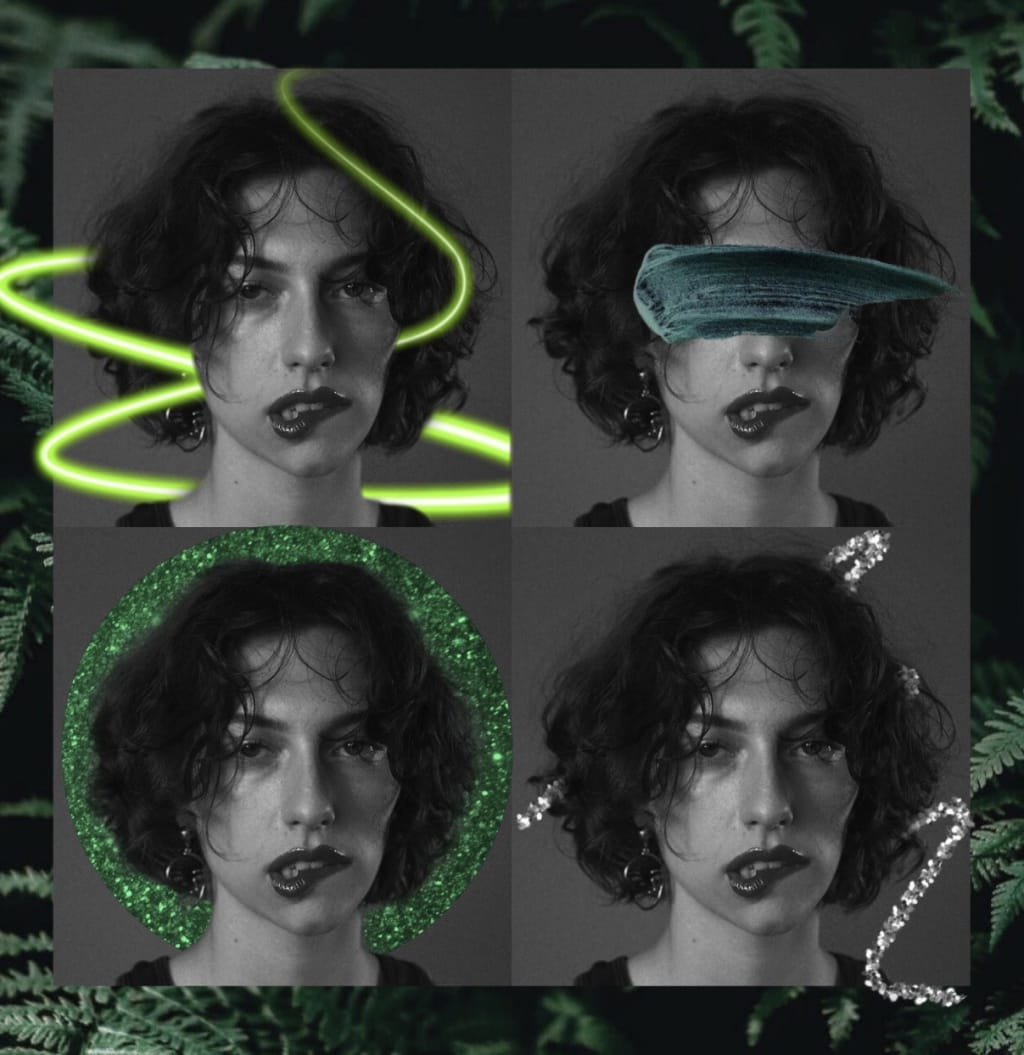 Hey friends and music lovers! Welcome to Volume 17 of Friday's Five at Five!
Thank you to everyone who sent in music to be featured this week, this series IS all about what you guys enjoy.
Remember, you can still go into the draw to win an AWESOME Friday's Five at Five prize pack!
THIS IS THE LAST WEEK YOU CAN ENTER! All you have to do is fill in a quick survey - click here!
If you would like to get involved by sending in artists you love or even be featured yourself, don't hesitate to shoot me a message on Instagram or Twitter.
Also—don't forget about Friday's Five at 5's Spotify playlist! It's so important that you guys have access to the music you read about on here, so here it is in one easy click!
Have a great weekend and enjoy Volume Seventeen of Friday's Five at Five.
1. "Ya Gotta Go There to Come Back" | Jamie Lindsay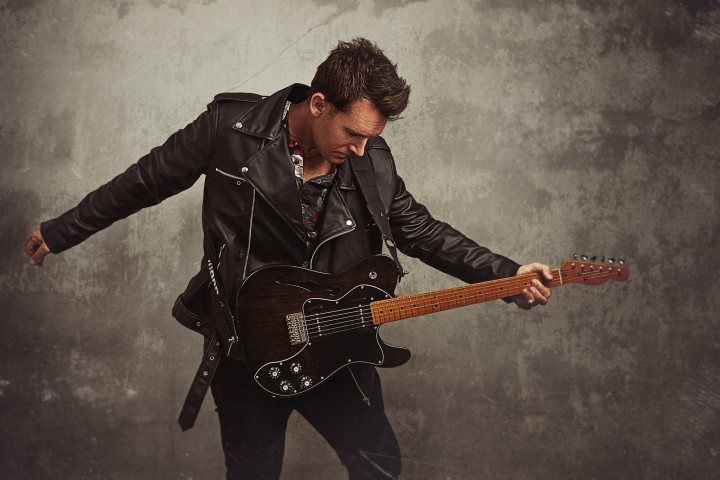 Jamie Lindsay is one of my favourite artists right now! Not only is he a KILLER live performer with guitar skills that will stun, but he has released yet another banger of a track.
Following his first release, "Nashville, Tennessee", this phenomenal Aussie country music artist is back with a fun catchy song with a message that's loud and clear.
The track is all about getting off the couch and getting out there and experiencing life to the fullest; something I know I personally need to do more as a work nerd!
"There use to be an old Northern territory tourist ad with the slogan "You'll never know if you never go" and I think one day that must have randomly popped into my head and I thought that could be a cool lyric idea to play on."
Keep an eye out on his socials as he is constantly gigging around Sydney and he may be at a local pub or bar near you! Trust me, you NEED to see him play live.
Thanks to Friday's Five at Five reader and lover Alex for the suggestion!
Check out the music video for Jamie's latest song below.
2. "Not a Phase" | Jessie Paege ft. Lucy & La Mer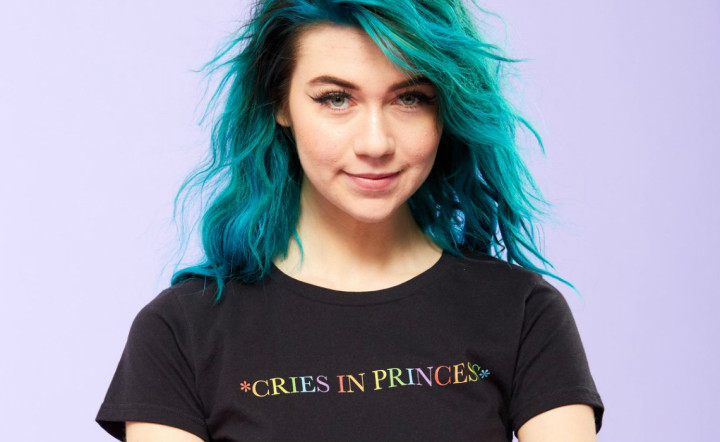 To celebrate National Coming Out Day this year, fashionista and all round YouTube star Jessie Paege released her first ever track, 'Not a Phase'. With an important message and a catchy melody, this song is sure to get you dancing this weekend.
What Paege calls a "Bisexual Anthem" is in fact exactly that, with other YouTubers and those in the LGBT+ community reacting with jaw dropped faces and all around excitement.
"I can't get over how much of a bop this is!" said one Aussie YouTuber.
And I couldn't agree more.
Out of nowhere this LGBT+ advocate and YouTube creator has "come out" (excuse the pun) with a heckin good voice while shredding it on the guitar, all while dancing in a range of—may I say—GORGEOUS outfits, leaving fans and fellow YouTube creators shook.
What a QWEEN. Thanks Olivia for another great suggestion!
Watch the incredible video for 'Not a Phase' below.
3. "Turn to Hate" | Orville Peck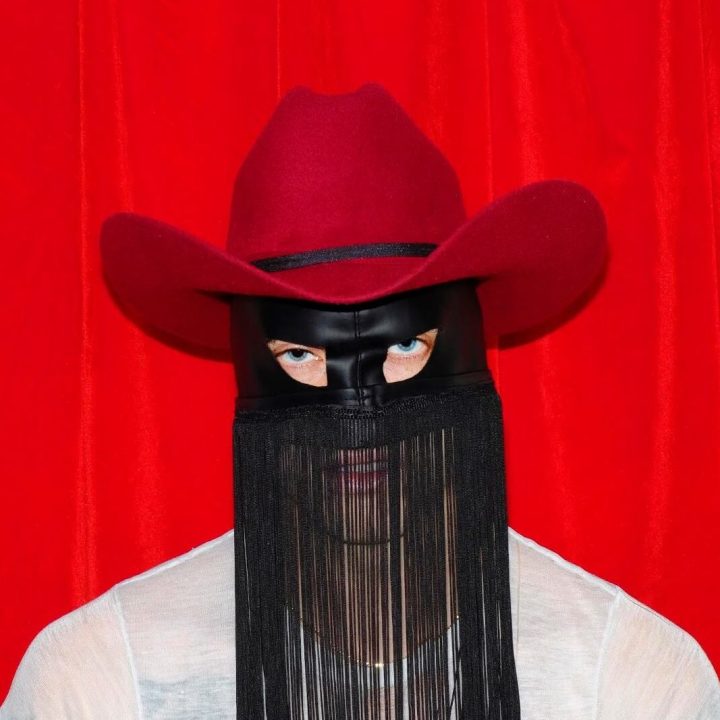 Country music's newest outlaw Orville Peck has taken the music world by storm with his debut album Pony released this year; some songs already racking up millions of listens.
One of those songs is 'Turn to Hate', which transports you into another world of dusty rose-coloured desert highways and hustlers drifting in and out of gaze.
Having been featured in Billboard, The New Yorker and Rolling Stone, this lone ranger is spreading the word about his deeply personal lyrics whilst his handmade fringed masks which only show his gorgeous, glassy blue eyes asking you to indulge yourself deep into the music.
Throughout the album, Peck puts his own spin on traditional Country & Western, singing over cracking whips and even letting out a "Yee-haw"!
"True country music is not about instrumentation, it's not about the colour of your skin, and it's not about your sexual orientation,"
says Peck.
"It's about the crossroads of drama, storytelling, and sincerity."
Cheers again to loyal Friday's Five at Five reader Tobin for this great request. Keep them coming!
Watch the captivating music video for "Turn to Hate" below.
Now for a few requests from our survey! Remember, you have one more week to enter!
4. "Dragon Drop" | Grandbaby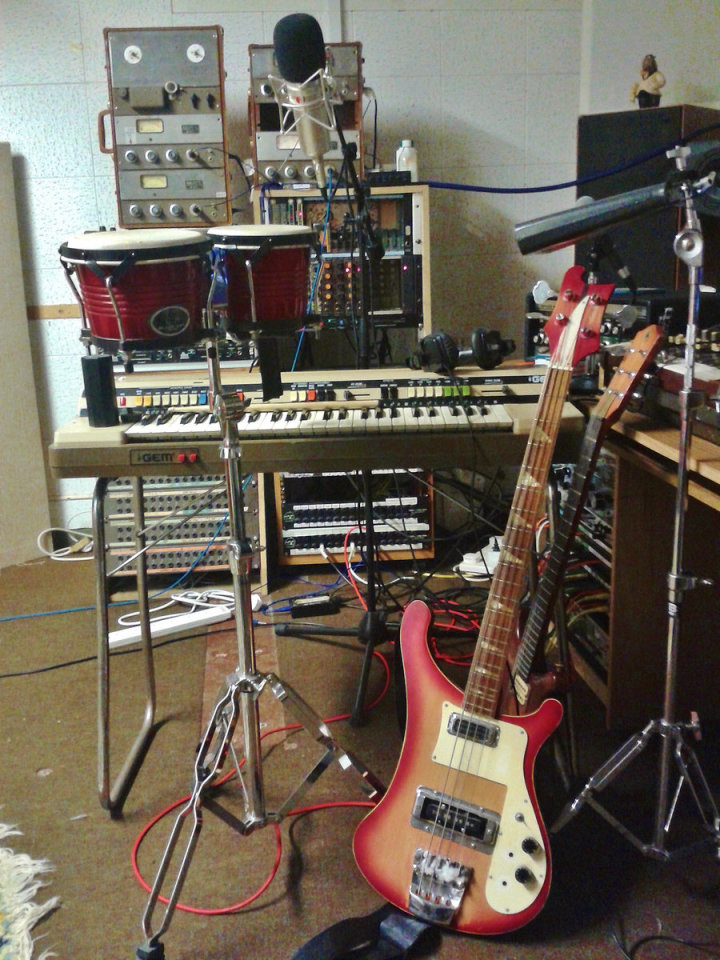 The first Friday's Five at Five survey request comes from Ella Manning from Norwich, UK. Firstly, can I say how DAMN COOL it is that my little Aussie music blog has reached all the way over to you in England! So thank YOU for reading and sharing YOUR local artists with me!
Although this artist may not have a strong online presence, Grandbaby's Bandcamp profile is filled with both instrumental and lyric-filled bangers which were mostly recorded at The Crunch in Norwich.
Grandbaby (a.k.a Jason Baldock) not only creates some sick tunes, but also runs The Crunch recording studio! One of his latest creations released in August this year is "Dragon Drop," a super groovy, super cool percussion and synth heavy all-round banger.
It features a ripping guitar solo and layered vocals, creating a quirky vibe for you to dance around to in your house this weekend.
It's a yes from me! Thank you again Ella for sharing the great talent Norwich has to offer. My not-so-great ex is from there, so on a personal note it's great to see that the place is actually filled with talent and grooviness!
Check out Grandbaby on Bandcamp below.
5. 'Cheap Queen' | King Princess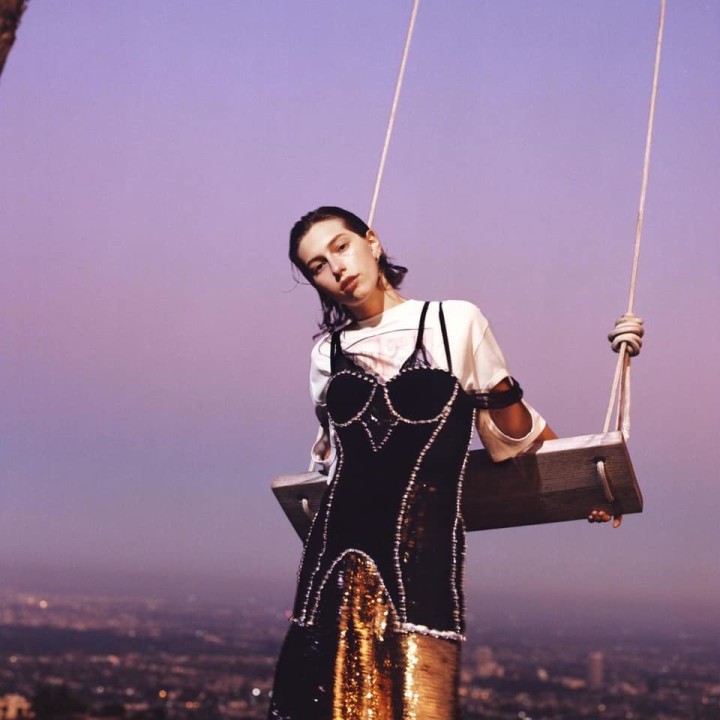 Okay, so I've been wanting an excuse to include King Princess in Friday's Five at Five, but always felt she was too big for the blog. But since Aussie reader Bella requested it in the survey, now I HAVE to include her! Yay!
In all seriousness, I've been a huge fan of King Princess for a while now ever since my best friend told me she had a song called 'Talia' (i.e. my name; not spelt the same, but still my name!). I became obsessed with the song—as you would—and a massive fan of the artist.
This crazy talented multi-instrumentalist, singer-songwriter and producer from New York has gotten crazy huge after being signed to Mark Ronson's label Zelig Records.
At just 20 years old, Mikaela Mullaney Straus is the definition of a QWEEEENN, and she shows it in her debut album, Cheap Queen.
The title track has become one of my favourite songs of hers, with a super cool synth-pop vibe and a crazy catchy chorus. The lyrics are relatable, the song is fun and her voice is captivating.
You WILL be singing this song over and over as the weeks go by. It's been stuck in my head since its release alongside other album releases such as, 'Hit the Back' and 'Prophet' which she released as a single earlier this year.
A thousand times YES. Thank you Bella for allowing me to write about this incredible artist and I hope even MORE people can discover her and have a good boogie to some great music.
Find out a bit more about King Princess' new album below.
That's all from me, I hope you've enjoyed this week's Friday's Five at 5! PLEASE read and share to your hearts content as it helps me a LOT, and more importantly LISTEN TO THE ARTISTS! 
A little reminder; I have some goodies to give away! All the art on my blogs are unique pieces of work and one lucky person will get a pack of their favourites, PLUS A CUSTOM PIECE! Winner will be drawn next Friday 15/11!
Here are this week's five once again:
Take a look, see who tickles your fancy and show your support for them. 
Remember to listen to all the songs featured on Friday's Five at Five's Spotify playlist!
See you next week!
Follow me! 
Twitter @JacobsonTalya | Instagram @talzisme