Friday's Five at 5 | Volume Nineteen
Serving up Some Sick Songs for your Sweet weekend…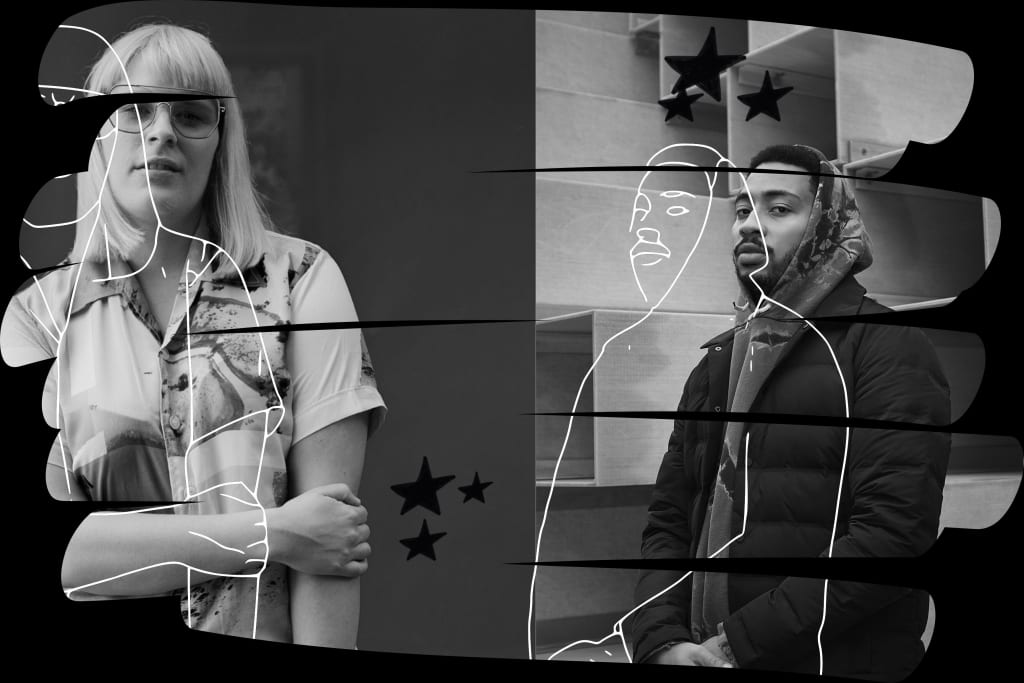 Alice Ivy and Cadence Weapon have collaborated on new track, 'Sunrise'. (Collage Art: Talya Jacobson)
Hey friends and music lovers! Welcome to Volume Nineteen of Friday's Five at 5!
Thank you to everyone who sent in music to be featured this week, this series IS all about what you guys enjoy.
I cant believe it has almost been TWENTY volumes of this little music blog, and there's a little surprise coming for all our readers next week!
If you would like to get involved by sending in artists you love or even be featured yourself, don't hesitate to shoot me a message on Instagram or Twitter.
Also—don't forget about Friday's Five at 5's Spotify playlist! It's so important that you guys have access to the music you read about on here, so here it is in one easy click!
Now, for some very strange reason, all five songs in this week's volume start with the letter 'S.' No idea why. Was not on purpose. Actually kind of funny…!
So with that, have a great weekend and enjoy Volume Nineteen of Friday's Five at 5.
1. 'Soft Goodbye' | Andaman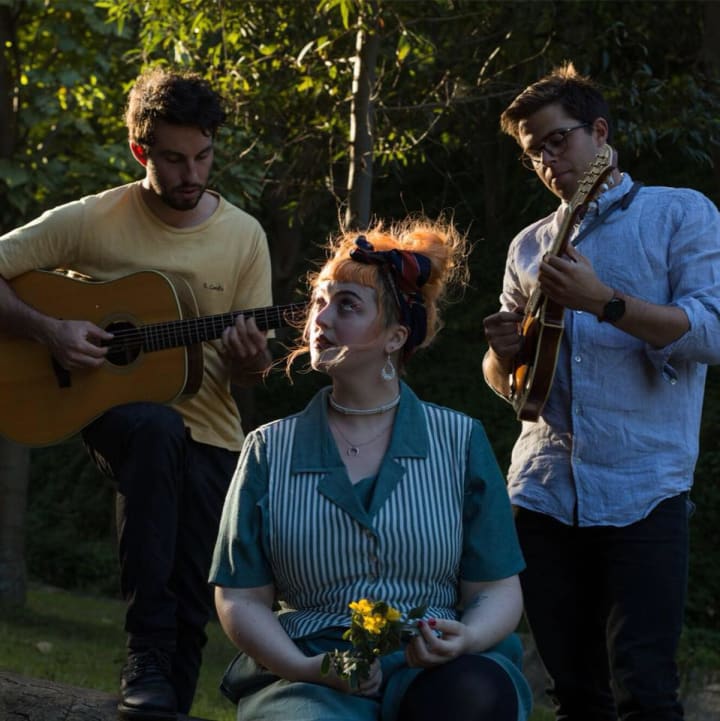 Instantly when I heard the start of 'Soft Goodbye,' I felt like I was drifting out to sea with not a worry in the world. And then the vocals kicked in, and oh my, those vocals. And the harmonies. Honestly, just every part of the song gave me constant goose bumps and filled my heart with joy.
It is musically enchanting with mandolins and gorgeous guitar riffs making you feel like waltzing around the room.
"…take a pair of headphones somewhere lush and green, or maybe to the beach…"
The trio, named after the tide of the Andaman Sea, is just as magical as its namesake. Even more magical is vocalist Heirloome who proudly calls this trio her own.
They have just recorded their debut EP whilst surrounded by the lush wilderness of Australia's Blue Mountains, and I for one am very much looking forward to the stories they have to share.
Check out Andaman below.
2. 'Somebody Better' | The Million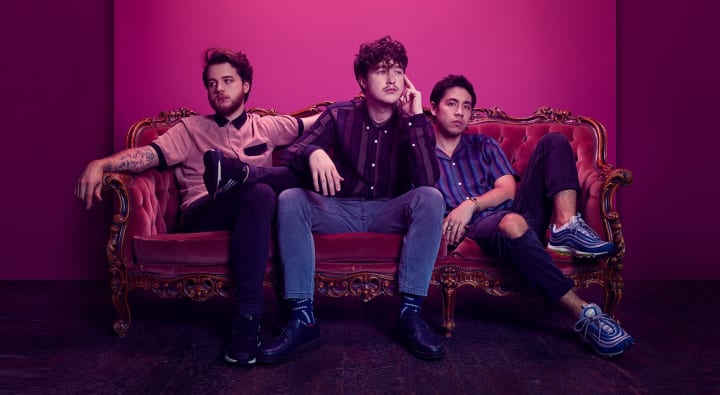 These guys have SWAGGER! (Okay—yes that's a word I thought I would never say nor write, but I can't help it… it's true!)
The Million's latest release 'Somebody Better' is groovy, dynamic and super dance worthy. Following their 2017 EP Hydration Station, these boys have come back bigger and better than ever, ready to take on Australia and the world.
'Somebody Better' is all about making the best out of a bad situation, and the indie-pop trio have collaboratively decided to transform what could be tough topics into "one big dance party."
The boys will be playing shows in both Sydney and Melbourne next month, and have a brand new set ready to "fistfight global warming," as they wrote in a recent post.
The single also premiered as the UNCO[V]ERED video of the week on V Music, which is pretty cool.
Big thanks as always to Olivia for the support and the recommendation!
Check out the video for 'Somebody Better' below.
3. 'Somnium' | CLEAR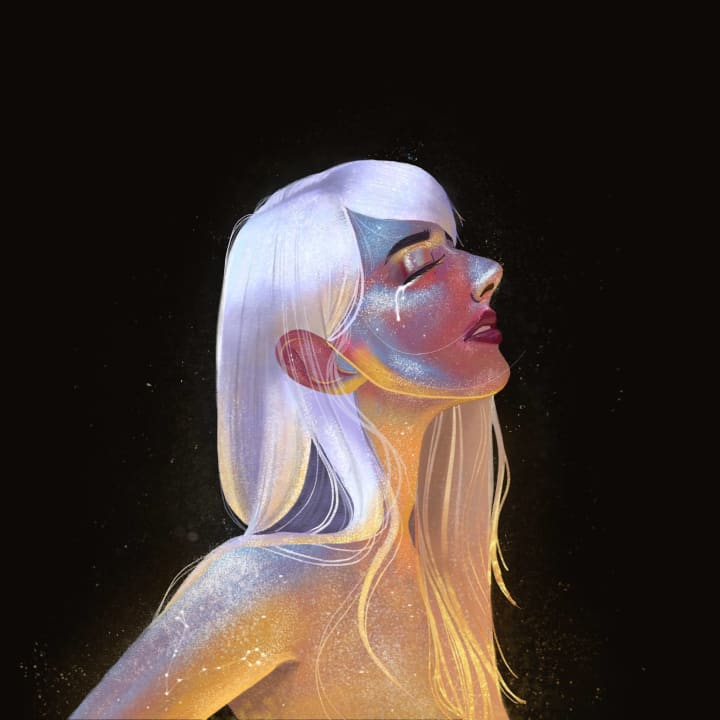 Olivia is KILLING IT this week with her recommendations…! To say I am obsessed with this artist's voice is a serious understatement.
This gorgeous artist by the name of Cassandra Lear (hence CLEAR—wow, so smart. I wish I had a name that could do this!) is a true breath of fresh air yet sends warmth and pure Zen through your entire being.
It is very clear (Haha! Did not do that on purpose!) that this young artist has been writing for a long time, as it shines through in her thoughtful yet hard-hitting lyrics that really transport you to a dreamscape world.
Latin for 'Dream'; Somnium is an anthem for dreamers. CLEAR sings of the freedom in pursuing passion for passion's sake— the strength in staying soft, open, in recognising our human disposition for idealism.
Calling out to the creativity that lies beneath our adult shells, she asks us to believe in ourselves again. To dream again.
ALSO! Her newest track 'Always' came out TODAY so have a listen to that too!
Check out CLEAR below.
4. 'Shark Attack' | Hachiku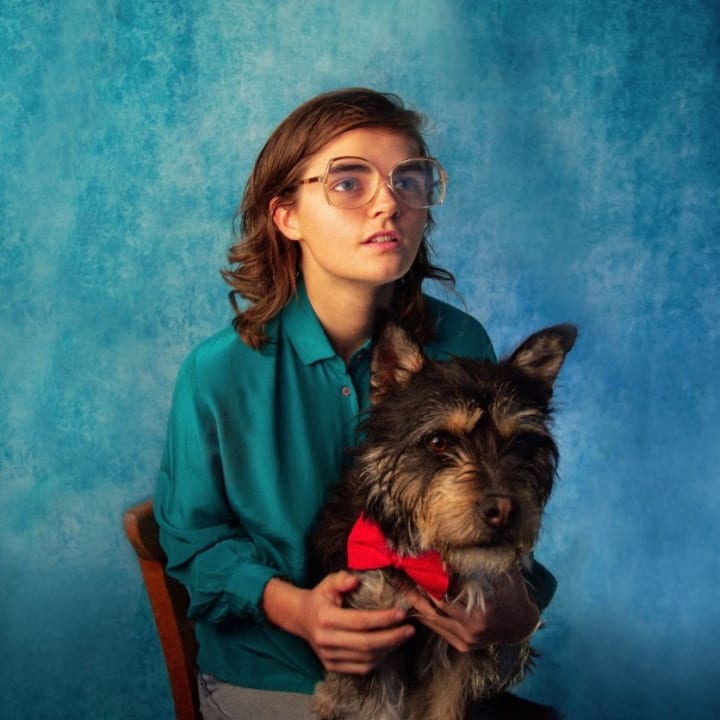 One word comes to mind to describe Hachiku. Powerhouse.
This singer songwriter a.k.a Anika Ostendorf is a do-it-yourself artist who produces, records and creates all of her own music; something I really believe the industry is lacking.
This global artist whose bedroom is constantly changing went from Germany to road tripping around the US with her dog Lexus, before ending up in Melbourne (lucky us!) to further develop her music.
With a genre described as "glitter pop," she paints dreamy landscapes and carries you on a magical melodic journey.
Signed to my ~ favourite ~ record company Milk! Records, Hachiku has just released her latest single, 'Shark Attack,' AND announced that she will be supporting Courtney Barnett on tour yet again in 2020.
Okay—let's talk about the song now. It's pretty magical.
With unique synth sounds and cool warped vocals, the track is like nothing I've heard before. Hachiku has really filled a gap in the industry that needed to be filled.
Watch the video for 'Shark Attack' below.
5. 'Sunrise' | Alice Ivy ft. Cadence Weapon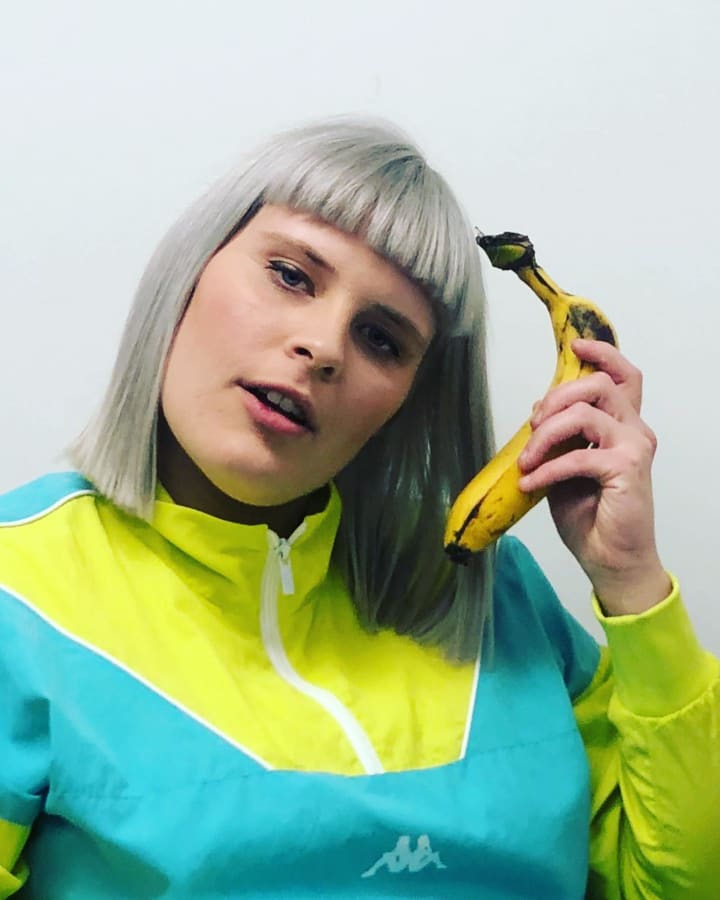 Now THIS is one song you'll want to add to your weekend party playlist.
Featuring Toronto rapper and vocalist Cadence Weapon, this "disco dance-floor bop" shows off Ivy's incredibly clean and professional skills which has seen her perform at festivals worldwide, as well as on a string of national tours supporting Aussie greats such as Vera Blue and The Jungle Giants.
With her past five singles on heavy rotation at Triple J, and as she prepares for the release of her second album in 2020, there is no end in sight for this super-talent.
'Sunrise' is one super colourful track and sure-fire to be on repeat at your next party.
Having only released her debut album last year, Alice Ivy is one to look out for.
Check out the ~ super cool ~ video for 'Sunrise' below.
That's all from me, I hope you've enjoyed this week's *Friday's Five at 5! PLEASE read and share to your hearts content as it helps me a LOT, and more importantly LISTEN TO THE ARTISTS! 
Here are this week's five once again:
1. 'Soft Goodbye' by Andaman | @andamantrio
2. 'Somebody Better' by The Million | @themillionofficial
3. 'Somnium' by CLEAR | @is.that.clear
4. 'Shark Attack' by Hachiku | @hachikumusic
5. 'Sunrise' by Alice Ivy ft. Cadence Weapon | @aliceivymusic / @cadenceweapon
Take a look, see who tickles your fancy and show your support for them. 
Remember to listen to all the songs featured on Friday's Five at 5's Spotify playlist!
See you next week!
Follow me! 
Twitter @JacobsonTalya | Instagram @talzisme