Freakonomics Can Save Your Pets; The Economics Of Everyday Things: Libsyn's New Podcaster Tools
Pod-Alization: The latest news in Podcasting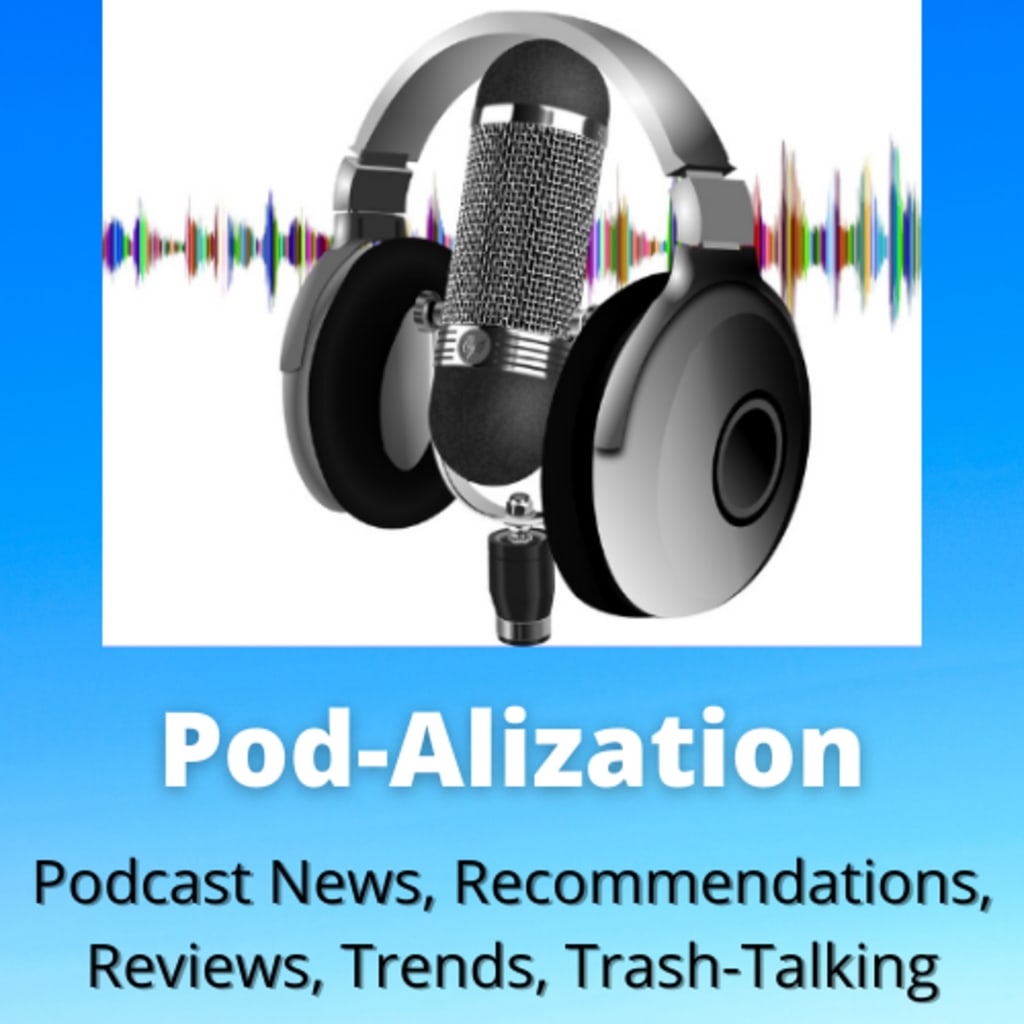 Freakonomics Radio podcast rescues your Lab Mix and your Tabby
People today can get riled up over the dumbest things. The shape of the M&M cartoon character. The new name of a sports team, or the political color of the state in which you reside.
But when they come for your pets, we are all united in the battle the against private equity, or Big Finance, trying to turn our pets' health into an Excel spreadsheet full of dollar signs. Or are they?
Freakonomics Radio, has just released a two-part series on changes happening behind the scenes at local vets across the country.
Part one asks: "Should You Trust Private Equity to Take Care of Your Dog?" If that question sounds far-fetched (no pun intended), you might not realize how much big investors have been quietly buying up local veterinary practices. What does this mean for scruffy little Max, fyi – that's the most popular dog name in the U.S. in 2022 — and for the economy?
Part two, "Do You Know Who Owns Your Vet?," continues the investigation, looking at the pros and cons of small businesses getting bought by big investors. Host Stephen Dubner speaks to businesspeople, economists, and, of course, the veterinarians themselves. He also shares his own recent vet experience with his dog that inspired the series.
After you listen to these two episodes, call your vet to see if they have sold out to private equity. You may want to drive to Central Michigan farm country and starting seeing The Incredible Dr. Pol of NatGeo Wild fame.
Freakonomics introduces a new podcast: The Economics Of Everyday Things.
Some podcast networks are the junkyard dogs of podcasting. Any podcast, no matter the subject -- from true-crime to self-obsessed celebrities -- is a prime candidate for their network if it attracts listeners and advertisers.
Thankfully, Freakonomics is more selective in the podcasts it adds to its network. If I can define the Freakonomics universe -- podcasts, books, speeches, articles -- it is a thoughtful, discerning, often data-driven inspection of our world with a basic understanding that humans are crippled by their perceptual blind spots.
This week, Freakonomics added a new podcast and, if its first episode is any indication of its value, it is a winner and definitely ear worthy.
The podcast is called The Economics Of Everyday Things. In the first episode: Gas stations. When gas prices skyrocket, do station owners get a windfall? And where do their profits really come from? This episode is enlightening and counterintuitive in some of its conclusions.
As you may know, people are weird about the price of gas on a visceral level. I have a neighbor who drives an extra five miles to a gas station where the price is two cents cheaper. He drives a huge gas guzzling pickup truck. Do the math. He's not saving money. Maybe even losing a few cents.
The podcast hosted is Zachary Crockett, who was a staff writer at Vox.com and Priceonomics. His written work has appeared in The Atlantic, Time, Longreads, and elsewhere; I've also dabbled in radio (Marketplace, NPR, Slate) and video (The Discovery Channel, Vox).
Even with the small sample size of one episode, it's safe to say that Crockett does a nice job with the episode, and I like his playfulness and incisiveness. Plus, for a smart guy, he does not talk down to his listeners.
Check out The Economics Of Everyday Things here.
Libsyn adds new tools for podcasters
Liberated Syndication Inc. ("Libsyn") has announced the latest in a series of product innovations to its platform for podcast creation, hosting, and advertising services at Podfest Expo 2023 including the debut of Libsyn Connect (Beta), a browser-based podcast collaboration tool that delivers incredibly high-quality remote recording. Libsyn will be showcasing its offerings at booth #1 for those of you making the trek to Orlando.
Among the latest platform innovations and partnerships:
-Integrated into Libsyn's industry-leading platform, Libsyn Connect (Beta) delivers a comprehensive, feature-rich recording solution that provides creators with everything they need to record the highest quality interviews. Among the key Libsyn Connect (Beta) recording features:Integrated multitrack recording saves time and provides greater flexibility and control during editing and post-production for creators.
-Continuous sync recording to ensure that all guest recordings are of the highest quality and synchronized, especially for remote guest participants.
-A built-in chat feature that enables creators to have a sidebar conversation with podcast guests to minimize editing.
-The option to easily record on mobile devices for podcasters on the go.
-Libsyn is among the first podcast platforms to integrate with Apple Podcasts Subscriptions — empowering Libsyn creators to launch and grow podcast subscriptions by streamlining the publishing process to Apple Podcasts.
-With the integration of Studio into Libsyn, creators can now easily produce their podcast with automated post-production processing inside the Libsyn toolset — including the addition of a Reusable Chapter tool to speed podcast creation.
If you don't know, Libsyn is one of the largest companies in the podcasting space. Founded in 2004, Liberated Syndication Inc. ("Libsyn") hosted over 75,000 shows with 5.8 million podcast episodes and delivered over six billion downloads to listeners globally in 2021. Libsyn's AdvertiseCast marketplace combines an ad buying and management platform with full-service capabilities that make it easy for podcast advertisers to initiate and manage highly targeted and measurable campaigns on over 3,000 shows.
About the Creator
I am a South Jersey-based author who is a writer for the Pod-Alization podcast blog on Substack, Ear Worthy on Medium, Podcast Reports on Blogger, Auditorily on Vocal and The Listening Post on Tealfeed.
Reader insights
Be the first to share your insights about this piece.
Add your insights