For the Love of Lars
How Discovering My Favorite Musician Changed My Life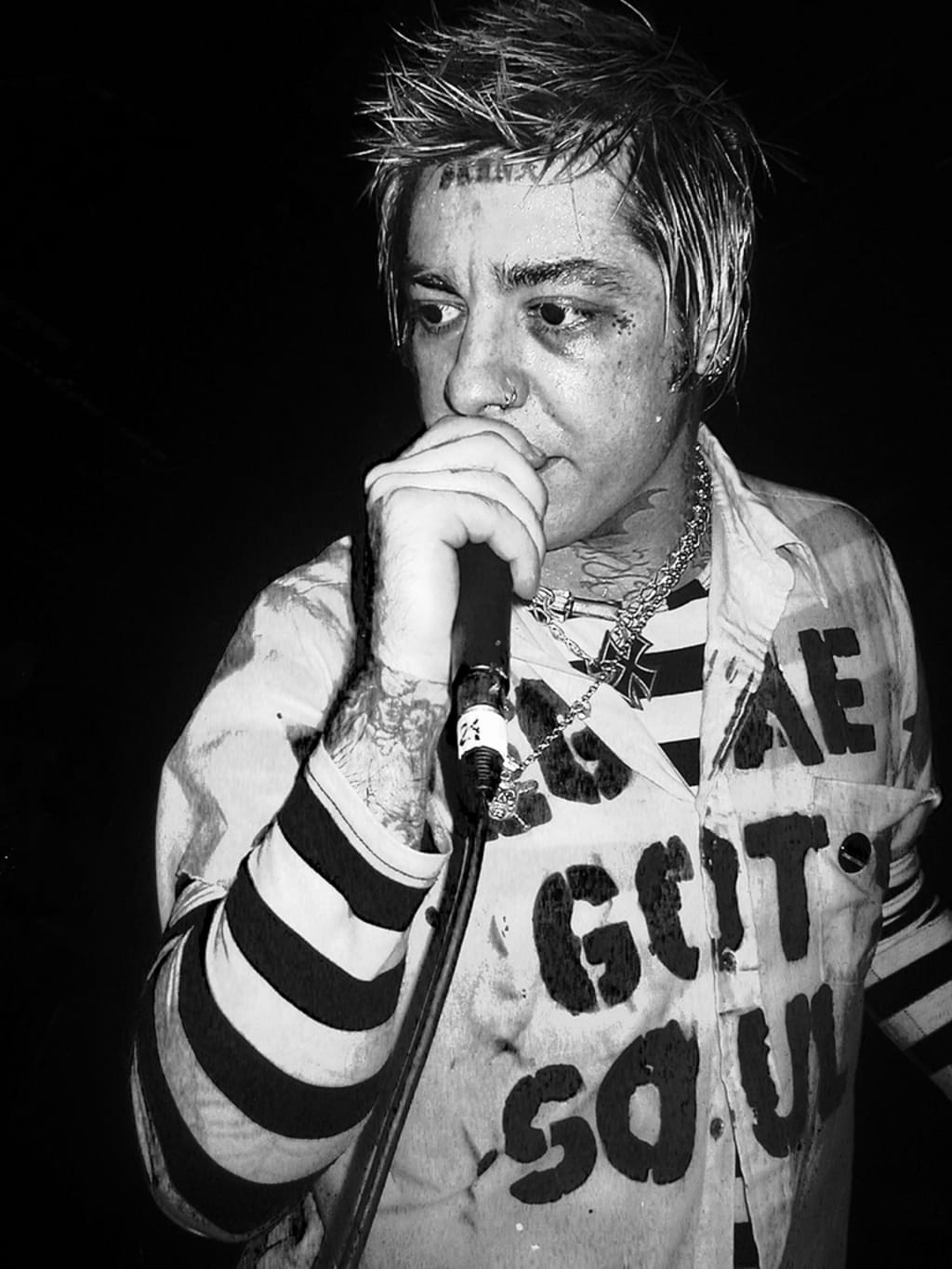 I was introduced to punk rock in 2004 by my now husband. He showed me SLC Punk and, at 21, it instantly changed my life. I had felt lost and alone for years, even if I was surrounded by people that loved me. I was not whole. SLC was like getting punched in the gut while having the brightest light you can imagine flashing in your face. It was loud, violent, chaos... It was beautiful and my missing link. Punk rock had been hiding inside me waiting for the right person to wake up the beast.
Around that time, I was introduced to new bands and their videos. MTV did not exist in my house growing up. To this day, I still find videos from the 90s and my mind is blown. On this particular night, Rancid's "Salvation" video came on. I looked up, listened, and laid eyes on Lars Frederiksen. I thought "That is a good looking punk man." It ended there and my night continued on.
Two years later, my husband brought home Tim Armstrong's Give 'Em The Boot. That DVD is a lot of amazing punk musicians and a whole lot of Lars. My largest crush of all time started. Lars Frederiksen was gorgeous, in my twenties. I wanted to watch him, meet him, and so much more. He was true punk, a real man. His hair constantly changed, he had tattoos everywhere, and he could move on stage. I was in lust.
Life continued on and the crush remained but I spent time researching other bands. Dropkick Murphys, the Horrorpops, Joe Strummer, the U.S. Bombs, the Transplants. There was so much to learn about punk history and the bands and events that had happened before I was even on Earth. I delve deeper into the part of my life that I felt had been locked up for so many years. Punk rock led me to my people, to the ones who accepted and embraced parts of me that I thought were too weird.
Those parts of my life and changes were introduced to me by my husband. He made the first changes happen. Lars Frederiksen's music changed me years later during one of the hardest times in my life. I was living in Phoenix with my husband. It was supposed to be a fresh start. We were from Ohio. I had a whole new life in front of me. Unfortunately, fate or karma took over. I was slowly losing my true love to alcohol and the call of the valley. I was alone and not sure where the hell to go or what to do. One day, while on a bus, "The Viking" by Lars Frederiksen and the Bastards came playing through my headphones. I had never heard it. The song was beautiful. Lars' voice and story made me feel safe and ok. If he made it through all of his hardships and come out on the other side, I could find my way through. After this, I went Rancid and the Bastards crazy. Lars' voice became my calm. Some nights all I wanted was to smoke a couple of cigarettes and let his voice flow into my brain. That music saved me.
After some time in Phoenix, we returned to Ohio. It was worse home than it was across the country. Short version: Shotgun wedding, then pregnancy, nervous breakdown, and then treatment. During my pregnancy, I started to listen to Rancid again. This time, when I would listen, my hormones were not screaming for the hot singer/guitarist. I was taking in the peace and comfort. This time it wasn't just Lars, it was the whole band. I do not know these guys personally, most likely never will, but in a terrifying time, I was able to find comfort in their music. I have spent a lot of time researching and getting know as much as I an about all of the men in Rancid. It is still intriguing to me that this one band can have such an effect on me.
Now, I am a much happier and healthier person. I am happily married with a beautiful son. My son is named after Lars Frederiksen. I wanted a strong name, a name that meant something to me and I could show him the person he was named after and why. My son knows of Lars and has seen and commented on the calm that washes over me when I hear Rancid start.
Through Lars, I have also become a fan of his wife, Stephanie, a beautiful yoga instructor. She is positive and wise. I would never question why he fell for his wife. She is amazing. It takes a hell of a woman to win and tame a punk—she did. I am now getting ready to start yoga through her videos online, putting me on a calmer path.
I do not have a desire to have my way with Lars Frederiksen but I do desire a face to face conversation. I want to hear his stories, know his views. I want to know if this man who has been such a huge part of my life is the badass, sarcastic, sweet, and funny man I have always believed he is. I have done the punk to parent transition and so has he. I want to know his experiences.
celebrities