"Foothills" Music Video: A Multi-Parallel Journey
Oriel Poole reveals the symbolism of "Foothills" and significance behind the song.
Standing at the Foothills
"Foothills" the music video carries themes of reconnection, rebirth, and a shedding of the material world. Inspired by the song, the "Foothills" music video is about being at the base of a mountain, ready to climb toward my destiny. The narrative for the music video was co-written by Ryan Lampert, Ostara, and myself, Oriel Poole. More like a short film than a music video, the imagery in "Foothills" is rich with symbolism.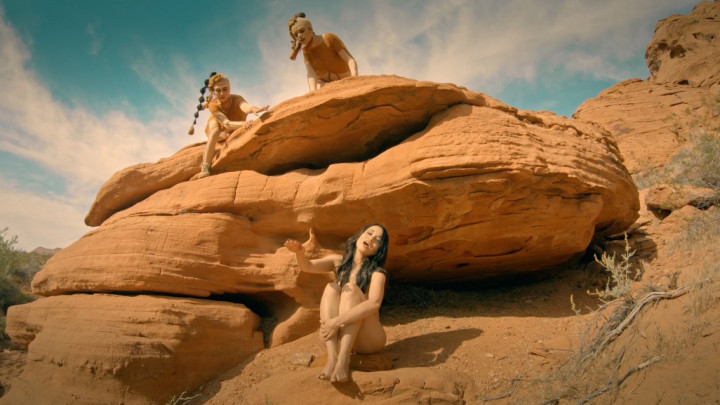 The Symbolism
The film's imagery draws inspiration from traditional belly dancing and tarot.
The Serpent Dancers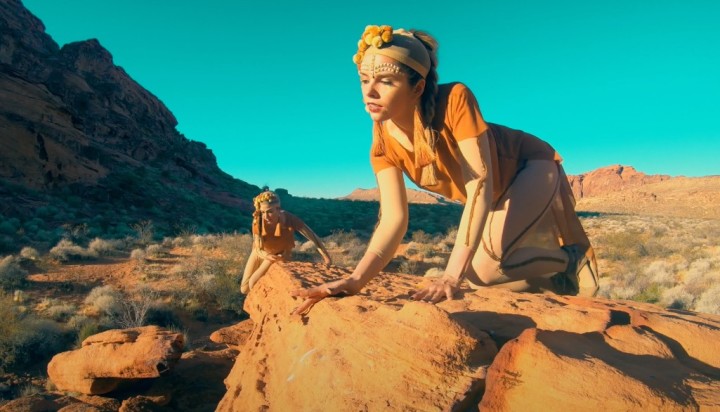 The serpent is a symbol of transformation; the appearance of serpent dancers in the video foreshadows something greater to come. As I shed the the layers of the past, the serpent dancers find me stripped down bare and guide me forward. With love and tenderness, they perform their ritual dance and dress me with adornments as an initiation into the divine feminine.
The High Priestess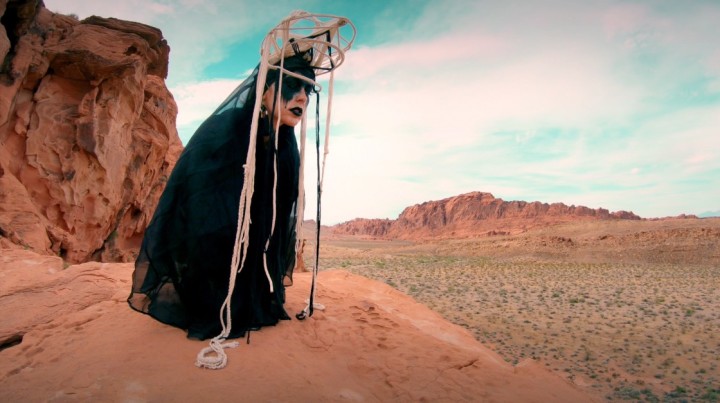 Inspired by tarot imagery, The High Priestess is a woman of duality, depicted in black and white. Unlike the serpent dancers, she presents herself as more of a mysterious figure as she embodies the subconscious realm. She appears in the video to transform my shadow into the light and to crown me in my mission to claim my true path as an artist.
Later on, she gives me a note before I begin my journey toward the desert.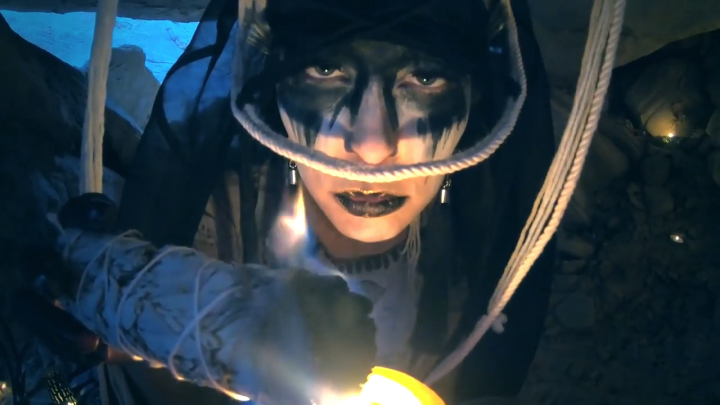 The Meaning of "Foothills"

We are here on this earth to remember why we are born and what we are assigned to create in our lifetimes. I am here to create a life worth living. "Live life to the fullest" is not a phrase I take lightly.
I am not motivated to be an artist simply as a means of achieving fame or fortune. By following this path, I am committing to a life that is full. It is when our cups are not only full, but overflowing, that we can be absolute in our sense of self and place in this world. This sense of fulfillment cultivates the necessary resources needed to give back to others.
My pursuit on this planet to is become be a voice for humanity. I am here to channel my gifts as an artist and inspire others to create a global community, awarding me the tools to give back on a mass scale.
I admit I have a long road ahead in pursuit of the bigger picture, but I know my truth, and I am grateful for it. The completion of this song and music video is simply one the first steps along this path.
Music Video Credits

Directed by: Ryan Lamptert
Art Direction by: Ostara
Produced by: Oriel Poole
Co-Written by: Oriel Poole, Ryan Lampert, and Ostara
Edited by: Ryan Lampert
Colored by: RKM Studios
Style
Wardrobe, Custom Adornments & Bodysuits: Ostara
Wardrobe, Hand Painted and Colored Mesh: HAH Couture
Makeup Artist: Samantha Blankenship
Characters
High Priestess: Ostara
Desert Serpents: Megan Somerville and Samantha Blankenship
Song Credits
Written by: Oriel Poole
Produced by: Max Savage
Mixed by: Michael Freeman
Mastering by: Twin Peaks Studios
Stay Up to Date with Oriel Poole
Learn more about Oriel Poole at her website and stay up to date with her social accounts, Instagram and Twitter.
Like what you read? Send a gift below to help support the creation of my next EP!