FIVE AND SO is a Nu-soul group based in Paris
and in my opinion OH, SO good!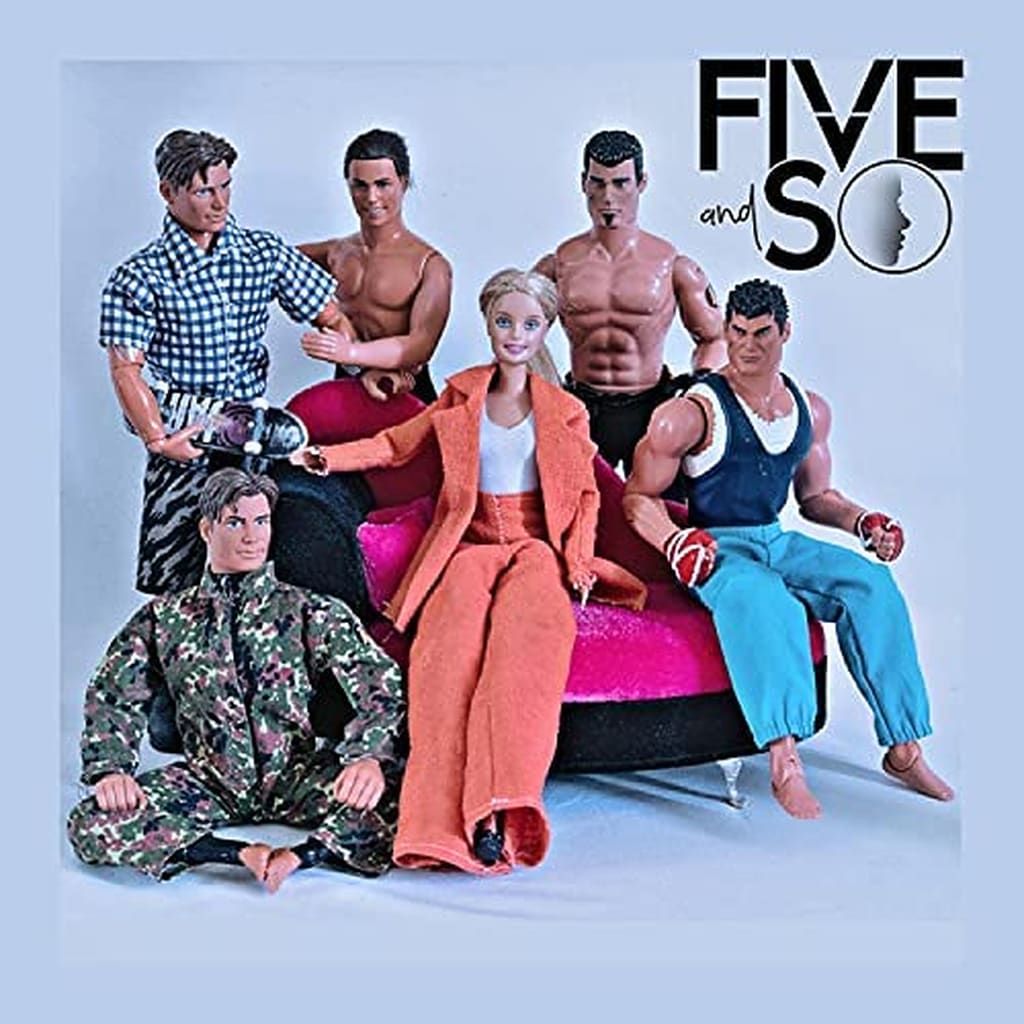 FIVE AND SO is a Nu-soul group based in Paris, created in 2019 by Solen Shawen and Noé Moureaux. We started with cover at our first concerts and then we decided to make original songs with our friend, musicians that we've met during our musical studies in a French jazz school. Our musical universe goes between soul, jazz and hip hop and the original lyrics are in English and French. Our first EP "Solen et les garçons" was released on September 29, 2021. It contains 4 original compositions. You can hear us on stage in Parisian clubs, on YouTube and on all streaming platforms. After our first TV Show on the French TV (CULTURE BOX, 09/29/21) we are now working on our future release that should be out in October 2022.
Band Members: Solen Shawen - vocal and song writer ; Noé Moureaux - saxophone and song writer ; Arnaud Bichon - electric bass and song writer; Julien Roger - drums ; Jean-Sebastien Grunfelder - keyboard ; François Morin - trombone
New EP: Solen et les garçons
Featured Songs: Round 2 ; Try again ; I'm Chillin (live session) ; Solen et les garçons
Noé Moureaux took the time to answer my questions to give us a better insight into this fabulous band....
Q: How long have you been creating music?
Since September 2019, the band is writing its own songs
Q: Do you have a preferred genre?
Hip Hop
Q: Tell us about your latest song, EP, or album.
Our first Ep "Solen et les garçons" shows the beginning of our story, these 4 titles were the first one that we wrote and it was recorded by our former drummer ( Piphijo ) and keyboardist (Michael Vigneron) and trombone player (Julien Roger). It contains one title in french that tells about the creation of our band and 3 tracks in english. All music and lyrics are originals and goes between jazz, hip hop and soul.
Q: Could you describe your creative process? Where did the ideas come from, how were they transformed in your mind, what did you start with and how do you refine these beginnings into the finished work of art?
The track in French was written by our bass player (Arnaud) and the lyrics came from Solen's mind. The 3 other tracks came from me. I wrote the music and the English lyrics. Our classic process is that one of us come with a song almost fully written, and then we look for a lyrics to write on this song. Generally little arrangements are proposed by the other members of the band (like the sound of the keyboard or the Fx). For this Ep it was this kind of process, a musical composition almost finished was proposed, then the lyrics came and then all members of the band added their ideas or musical propositions. Now we're working a more cooperative way, we start with the lyrics and compose the music together with 2 or 3 members of the band.
Q: Are there any challenging aspects to writing and/or recording your music?
The challenging aspects to writing lyrics in English is that it's not our primary language. We always ask our American friends to check out our songs. When we recorded our Ep it was in a independent way, with our friends in a home studio, we didn't think that we could release it professionally at first. But when we made our videos it appears to us that our music worth to be promoted!
Q: How has the reaction to your latest release been?
We received good reactions from both professional and casual listeners. The most significant feedback was our invitation on the French TV show CULTURE BOX. Unfortunately, we lack broadcasters who could help us promote our music to a bigger audience.
Q: What is the best song you ever released and why?
Round 2, it's the song that sounds exactly how I imagined it in my head when I wrote it.
Q: What song do fans seem to favor?
The melody of Solen et les garçons is very efficient and all of our fans seems to like and sing it. But once again most of the time, Round 2 is the song which has more feedbacks, and it's our top streamed track on Spotify as well.
Q: Has your style evolved since the beginning of you career?
We started with pop cover that we re-arranged in a hip hop jazz vibe, we recorded our new soul Ep last year and our new songs (not released yet) are exploring a rap mood as the British wave, with inspiration like Little Simz and Louis Culture.
Q: What do you enjoy most about being a musician?
Being on stage.
Q: Playing live or recording in studio? Do you have a preference?
Playing live, but studio is a necessary process that helps with creation.
Q: Do you have a preference… vinyl records, cassettes, CDs, or downloads?
I personally prefer Vinyl but I listen on stream platforms as well. We didn't made a physical release of our Ep because of a lack of money.
Q: Are there any musicians who inspire you? What qualities do you admire about them?
We love Tank and the Bangas, because of their musical creativity and poetry while making us dancing on their bangers. We listen to a lot of Hiatus Kayote and Little Simz as well.
Q: Other than fame & fortune, is there something you hope to achieve through music?
To see crowds, dancing and singing our tunes would be fantastic! To have the blessing of our mentors and musical heroes, as well.
Q: Are you currently working on any projects we should look out for?
We are creating new songs for our next release that should be out next year. recording a live session available on Youtube at Cosy live sessions in 2022
Q: Is there something you would like to say, that we didn't cover?
We are looking for bookers to promote our music and find concerts for us 🙂 Thank you for this interview!
interview
About the author
Inviting music fans to explore new music from around the world
Hip Hop Momma supports and promotes seasoned & emerging artist of all genres ...
http://hiphopmomma.com
Reader insights
Be the first to share your insights about this piece.
Add your insights