Fifth Harmony Proves You Can Be 'Miss Movin' On' with New Album Minus One Group Member
Album Review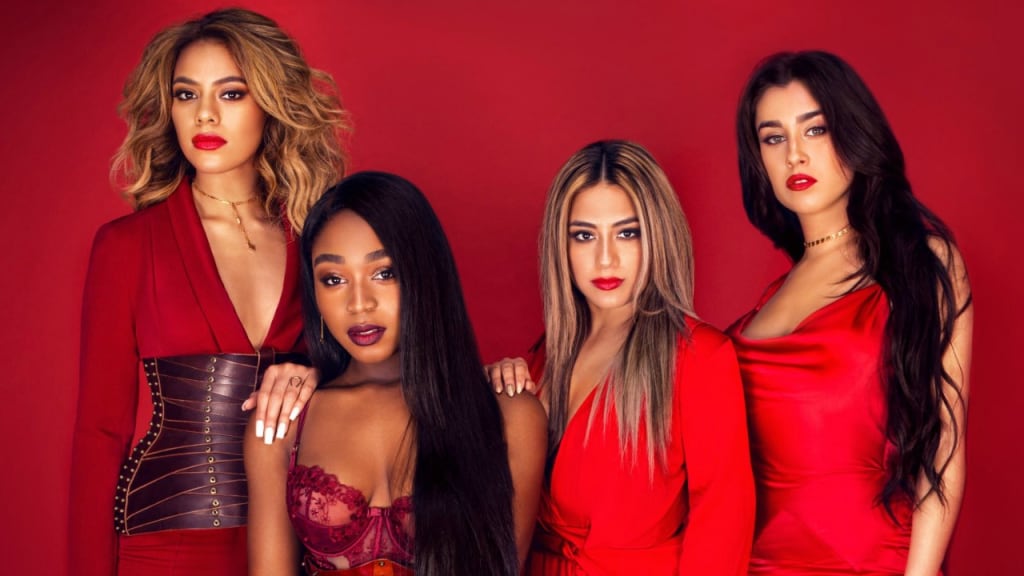 On December 19, 2016, a shattering blow would come to four out of five members of the pop music and somewhat iconic girl group Fifth Harmony, as news broke early that morning via Twitter that Camila Cabello had chosen to leave the group and pursue a career as a soloist.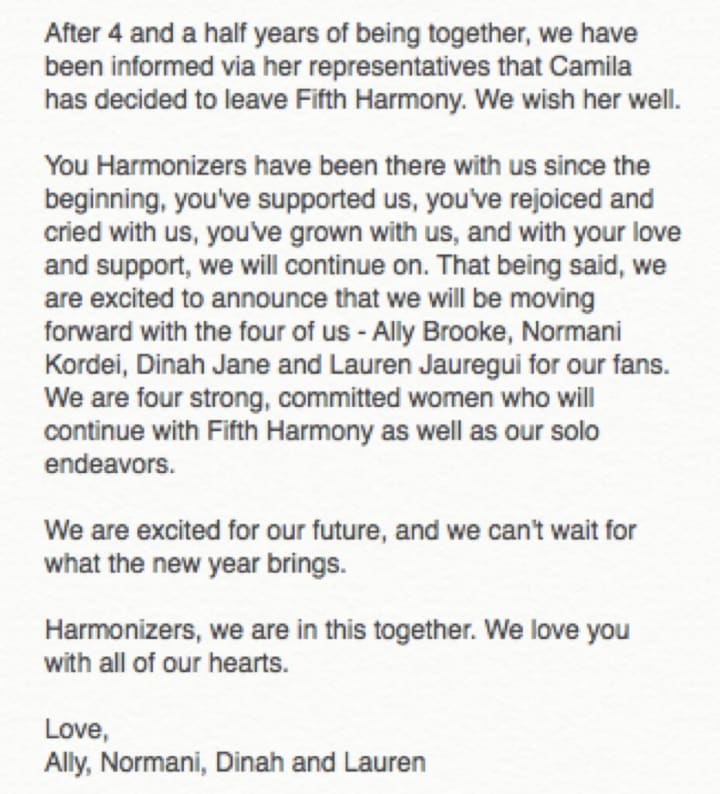 The group began as five soloists on the second season of the USA's version of X-Factor and became a group by judge's deliberation and especially the mind of producer and musical-minded genius Mr. Simon Cowell. The group began a career as girl group that quickly rose to superstardom and sold out arenas that began with anthemic pop songs that empowered young women to be all they can be, no matter how young or old. Their music took an R&B styling and electronic dance elements on their second album, boasting a lot of solo or lead vocals by then member Camila Cabello.
Despite this harsh and somewhat cold departure, the four members decided they would give meaning to one of their classic anthems "Miss Movin' On," and carry on with the re-recording and production of the third studio album from the group.
The result was a glimmer of hope in the face of devastating tragedy, a masterpiece despite beautiful chaos, a flower growing with desolate, dry earth. Four flowers bloomed on this album, and Fifth Harmony is still on fire, and building up women while showcasing crazy vocals, harmonies, and R&B-style dance tracks that show a group of girls isn't defined by numbers or which members hog the spotlight, but about women who realize we are strongest when we weather the storms of life together.
Song by Song Review
The first single as a foursome proves four voices can still harmonize well. It's lit, especially featuring rapper Gucci Mane. It will stick in your head and shows that nothing at all can tear apart a girl group destined to rise regardless. Musically, "Down" features elements of dancehall music.
Caribbean flavor spices up this saucy track that is rhythmic enough to dance to. "He Like That" exhibits influences from reggae music and displays elements of R&B and hip-hop and genres creating a uptempo danceable rhythm. The song is built on a guitar-driven groove.
A song about living in the moment and letting go of your cares, and merges trap and synthpop elements before veering into a pop chorus.
Electropop musicality with emphasis on a tropical-tinged song, this track fuses electronic music with a Caribbean flavor. It boasts lyrics of making a man mad with desire, a broad who knows she's irreplaceable.
Having a retro nature, the fifth track is a throwback to 1990s R&B. Its production incorporates influences of soul and gospel music genres as well as modern trap-inflected beats. The sonority of the track that bears resemblance to Mariah Carey's musical style, uses a backing piano riff and soft vocal harmonies. A girl power anthem about someone who is irreplaceable in love.
One of two of this reviewer's favorites comes a girl power pop track about a guy who keeps running games on you but he's the one about to get played. Described as a "rocker-reggae" song, the track uses progressive guitar chords. It's constructed on a transitive musical dynamic with a beat that drops during the chorus, similar to "Make You Mad."
A soulful guitar ballad about not wanting to be hurt by someone who is only speaking love but not acting like love. This track is a melancholic torch song that finds the group asking for a honest relationship over an "island" dembow rhythm and an melodic acoustic guitar.
A classic pop and R&B ballad with a vulnerable lyrical content. It shows Fifth Harmony's members exploring their own complexities and fragility. Explaining the song lyrically, Ally Brooke said that "Messy" expresses the group "just us as people, as humans, as women" and further commented about the connection with themselves personally: "We have a lot in ourselves, and it's a beautiful part of us and who we are, and the music fits perfectly with it. It's so magical." Normani Kordei compared its aesthetic to The Pussycat Dolls's song "Stickwitu." A line about the "bathroom floor" reminds me of 1990s Shaggy.
Miss-Moving-On is back with this bumping, soulful, amazing harmonies track that is a definite earworm. Its "sparse" trap production features pitched-shifted vocal synths, distorted effects, heavy bass, and double hi-hat rolls. Definitely one of this reviewer's favorite tracks for the message of not always being angelic despite being female.
A song with political subliminal shots fired about "love builds bridges not walls," it is stated to be a positive statement of unity.
No matter what you thought of Fifth Harmony prior to this album, this album is a bold statement that will have every harmonizer sending a silent salute to the remaining girl group that says, "That's My Girl."
About the Creator
Witty Writer Poet Blogger. I've been writing professionally since age 14. I run a book and music review site via The Smart Cookie Philes. I'm 26, Saint Leo University graduate, and a Florida native who enjoys street skateboarding.
Reader insights
Be the first to share your insights about this piece.
Add your insights