FIN8TY
Singer/Songwriter/Rapper creating a fusion between Pop and Rap.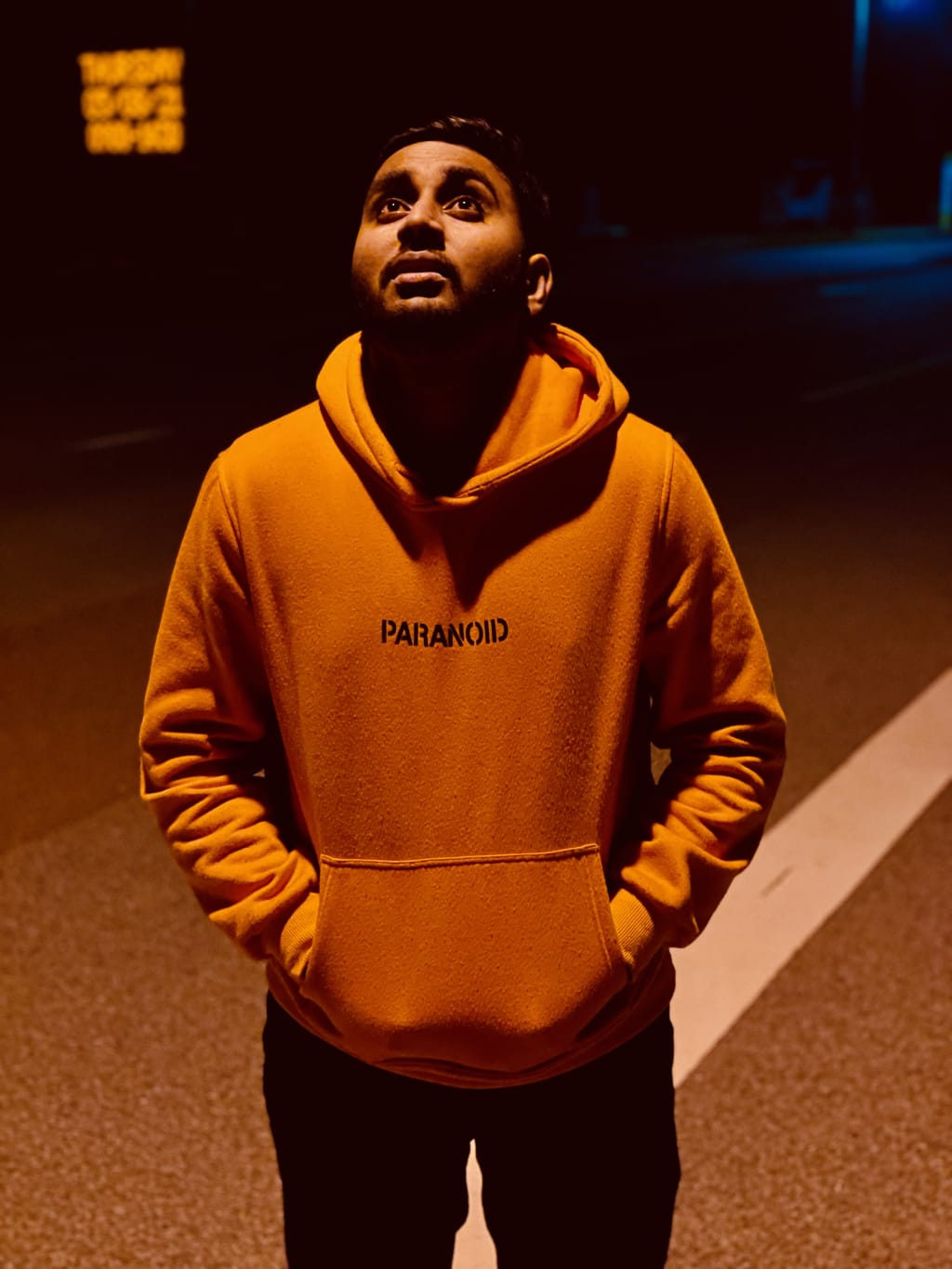 Nava, stage name is '' FIN8TY'', is a Singer/Rapper/Songwriter creating music with kind of a fusion genre.

A mix between Pop and Rap essentially. All FIN8TY songs are handwritten by himself it feels very authentic and putting a pen to paper really helps FIN8TY with expressing himself.

FIN8TY welcomes a Record Deal and the dream would be for him to become one of the biggest Popstars in the world.
What drew you to music?
Being able to express my mood and feelings drew me to music. It was like a language that helped me connect with people basically.
Do you have a preferred genre?
I like all kinds of music to be honest but if I had to choose a preferred genre, it has to be Hip Hop.
Do you write your own music, or do you collaborate?
I write all my own music. I am an artist that can really put emotion into my songs when I write my music. I am also a little old-school in the sense that all my songs have to be handwritten.
Tell us about your sound and what sets you apart?
My sound is very unique as I am able to do both pop and rap vocals. All my songs have this unique style incorporated. I am very versatile in the sense where most artists specialise in either pop or rap vocals but my specialty is both.
Are there any challenging aspects to writing and/or recording your music?
Yes. Some challenging aspects to writing is that I need complete silence and I kind of visualise pain and sadness before i write to bring out the emotions in my song.
Do you write and release or do you plan each release?
Yes, I do plan on how to market my songs more to my target audience on every release.
You recently released your single 'Love U?". Can you tell us a little about this song?
It's basically a song questioning whether there is love in a particular relationship and stating that love ain't logical and can be illogical sometimes. There is one verse that even states that the heart wants what it wants and there is nothing that you can do to stop it.
Do you create music for yourself or for fans?
I create music to help me cope with life and struggles but since some fans go through the same daily struggles I guess its for both me and the fans.
What is the best song you ever released and why?
LOVE U? is by far the best song I have released so far as every verse in this track gives me goosebumps whenever I listen.
What song do fans seem to favor?
Fans seem to like '' LOVE U ? '' a lot compared to my other songs
Which of your songs is, or do you think would be, fun to perform live?
I feel '' LOVE U ? '' is that song that should always be performed live as there are emotions in that song that makes it so powerful.
Would you like to travel to other countries to perform your music? If so, what would be your first stop?
Yes I would love to travel and go on tour and play my music. My first stop would be the United States of America for sure as it's where my kind of music originates from and people would love me there I feel.
Tell about a magical moment or positive experience that has happened during your career.
I have seen myself improve over time in my music and change as a person. I used to be a crazy person who gets very agitated but music has made me calmer and that is what I deem a magical moment.
Other than fame & fortune, is there something you hope to achieve through music?
I want to start my own record label once I am a Big Pop Star and look for local and underappreciated talent to help achieve the level of fame and fortune that they deserve as I know how it feels.
Who inspires you musically?
My inspirations are THe Kid Laroi and Juice Wrld.
If one artist were to perform at your party, who would get the call?
It would have to be The Kid Laroi as every song he seems to make seems to be a banger.
What advice would you have for someone wanting to follow in your footsteps?
Never shy away from a dream if you want to turn it into a reality.
How do you feel the Internet has impacted sharing your music?
It has made it so much easier in pushing to my music to be out there and distributed to all stores to make it easier for people to view them and even purchase them.
What is your favorite/best outlet to connect with your followers Instagram, Spotify, FB, Twitter, iTunes? How would you want them to follow?
I am a very active Instagram user. I am less active on Twitter and facebook and all other social media platforms.
What does the future hold for you?
I feel that its holding some big plans as I always feel that I am destined for greatness.
Did I forget to ask something? Something you would like to say, that I did not address.
I am from Perth Western Australia .
interview
About the author
Music Fan plus Talented Musicians and Artist equals mySoundmusic
Reader insights
Be the first to share your insights about this piece.
Add your insights