Farewell to the Queen of Rock and Roll
The music of Tina Turner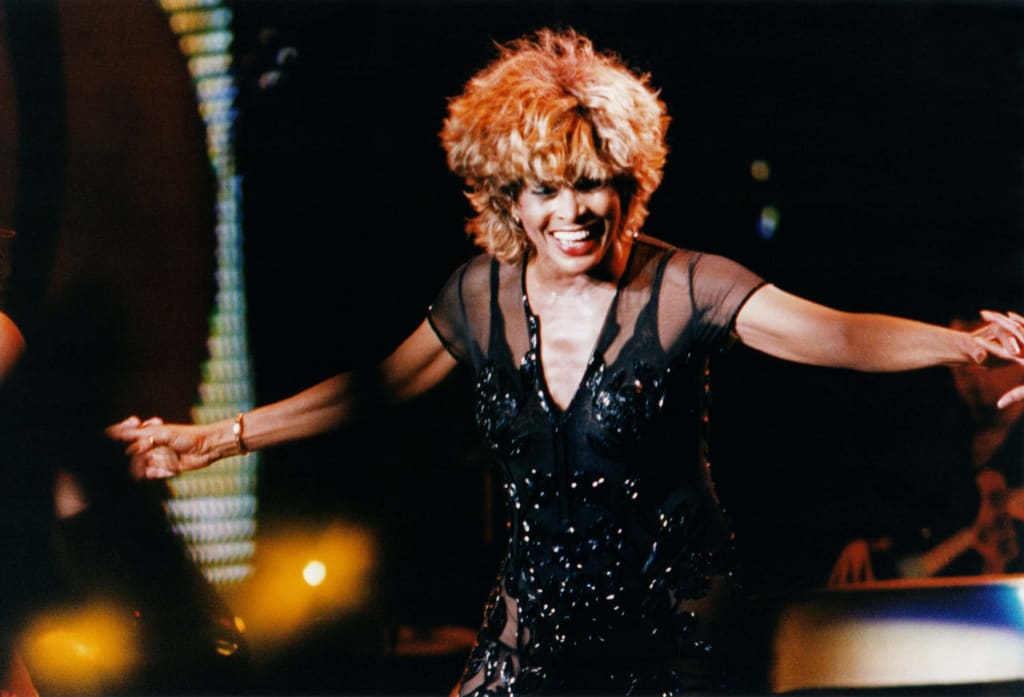 Born Anna Mae Bullock on November 26, 1939 she became Tina Turner also known as the Queen of Rock 'N' Roll. She started off her career as the lead singer for the Ike& Turner Revue. She left this world on May 24, 2023, at the age of 83. She had become a legend and a memorable singer and she leaves behind her legacy and her music for everyone. Tina Turner was an American-born and naturalized Swiss singer, dancer, actress, and author. Turner acted in the films "Tommy" in 1975, "Mad Max Beyond Thunderdome" in 1985, and a biographical film from her autobiography "I, Tina: My Life Story" which came out in 2009. She retired after her Tina!: 50th Anniversary Tour.
Turner sold more than 100 million records all over the globe and became one of the best-selling recording artists of all time. She was the recipient of 12 Grammy Awards among them 8 competitive awards, 3 Grammy Hall of Fame awards, and a Grammy Lifetime Achievement Award. Turner also became the first black artist and the first woman to be on the cover of Rolling Stone Magazine. She has a star on both the Hollywood Walk of Fame and the St. Louis Walk of Fame. Turner was inducted into the Rock and Roll Hall of Fame, alongside Ike Turner in 1991 and as a solo artist in 2021. In 2005 she became the recipient of the Kennedy Center Honors and Women of the Year award.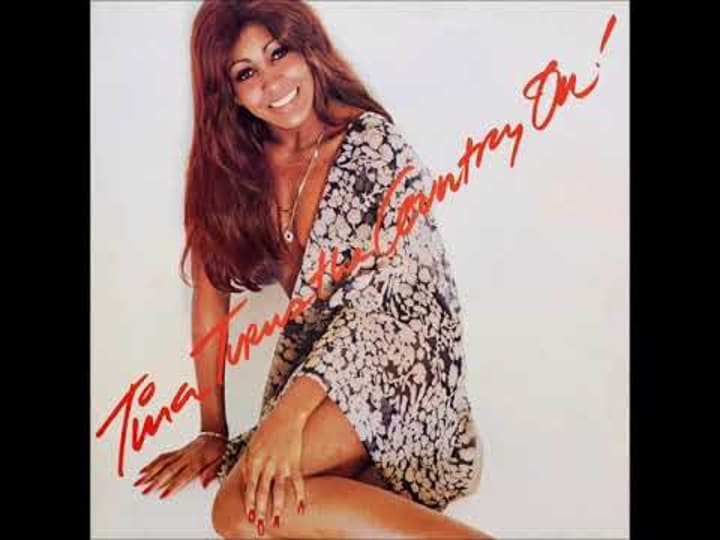 Her debut solo album was Tina Turns the Country On! It came out in 1974 and included the covers of different country and folk artists among them Kris Kristofferson, Bob Dylan, Olivia Newton-John, James Taylor, and Dolly Parton. The title track on the album was "Bayou Song" and it was written for Turner by P.J. Morse. No singles were released from this album.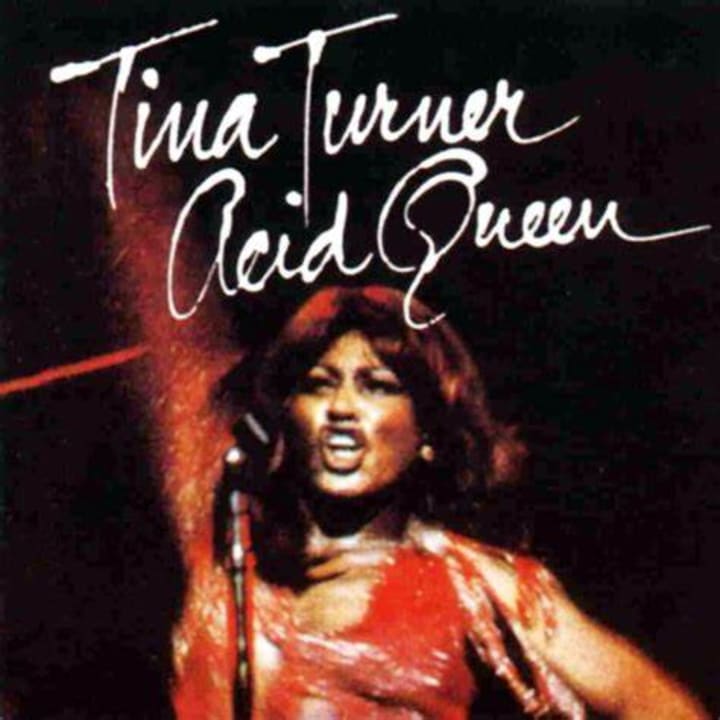 Acid Queen was her second solo album and was released in 1975. The first single from the album was a duet with Ike Turner "Baby, Get It On". At this time Ike Turner was her musical partner and husband. This was her last solo album before their separation and leaving the Ike & Tina Turner Revue. This album was inspired by Turner's role as the Acid Queen in the classic rock opera "Tommy" by The Who. This album included rock covers.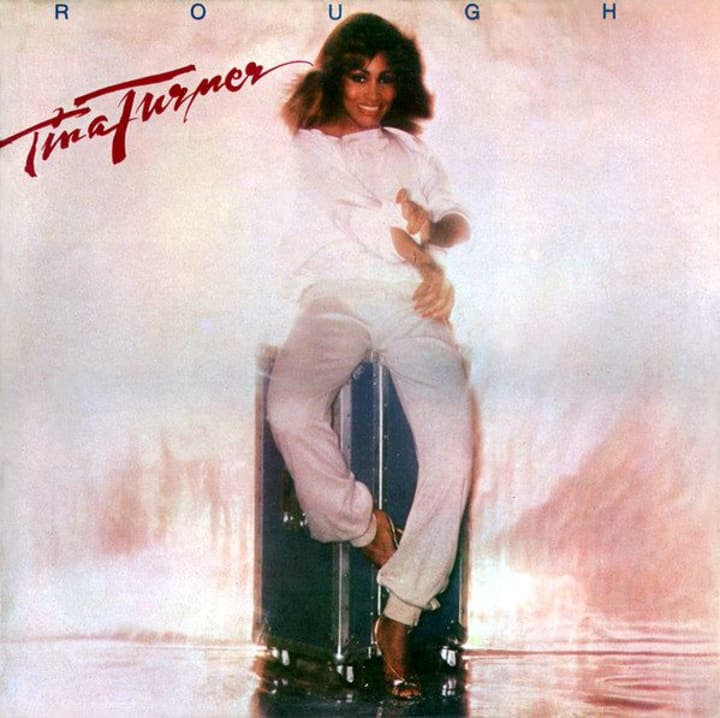 Her third solo album Rough came out in 1978 and was the first solo album released after her divorce from Ike Turner. The album included blues and disco cover songs. Among them are the opening track "Fruits of the Night" and her cover of "The Bitch is Back" by Elton John. The only single released in the US was "Viva La Money". Three other singles that were released in Europe are "Root Toot, Undisputable Rock & Roller", "Sometimes When We Touch", and "Fruits of the Night".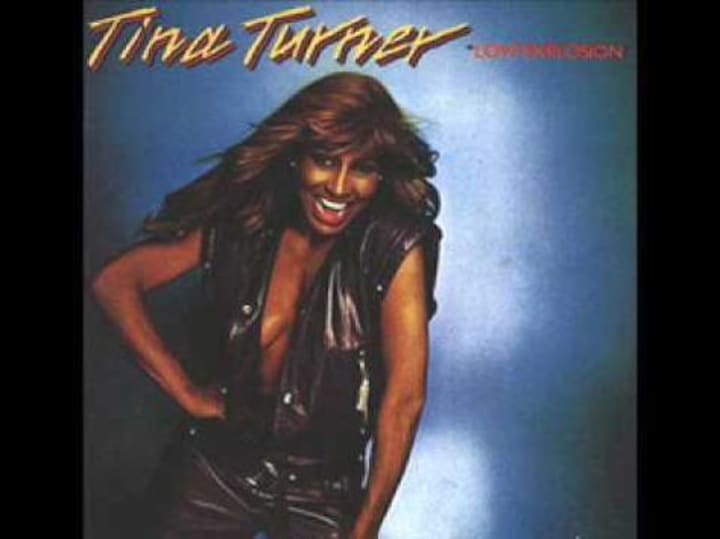 Love Explosion was her fourth album in 1979. This album was not released in the US. It was mainly recorded in London, England. The album included two soul ballads "I See Home" and "Just a Little Lovin'". The disco track "Love Explosion was released as a single in Australia and "Music Keeps Me Dancin'" in Europe.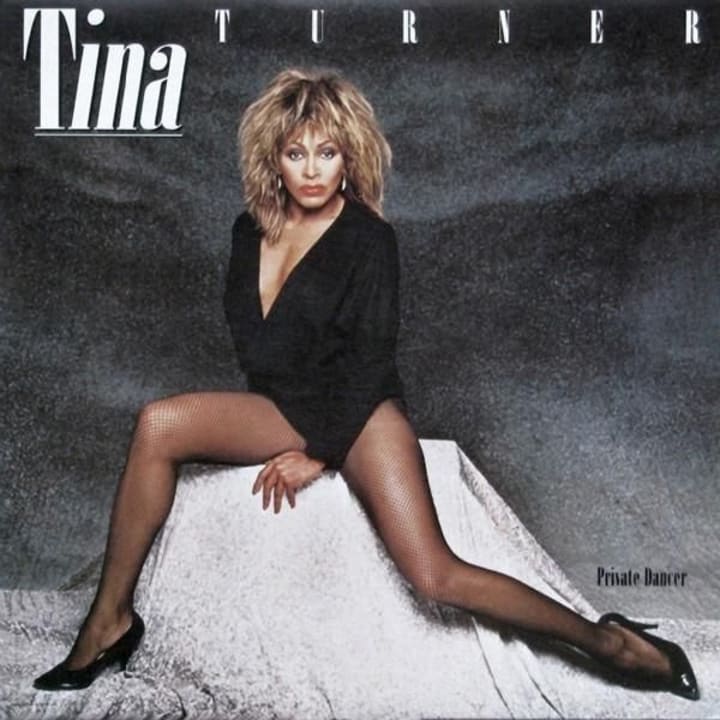 Turner's fifth album Private Dancer came out in 1984. This was the album that made her a successful solo star and one of the most marketable crossover singers in the recording industry. It gained worldwide appreciation, earned multi-platinum certifications, and remains her best-selling album in North America. In 2020 the Library of Congress selected this album for preservation in the National Recording Registry. At the 1985 Grammy Awards, Private Dancer won four of the six awards it was nominated for. Singles from the album were "Let's Stay Together", "Help!", "What's Love Got to Do With It", "Better Be Good to Me", "Private Dancer", "I Can't Stand the Rain", and "Show Some Respect".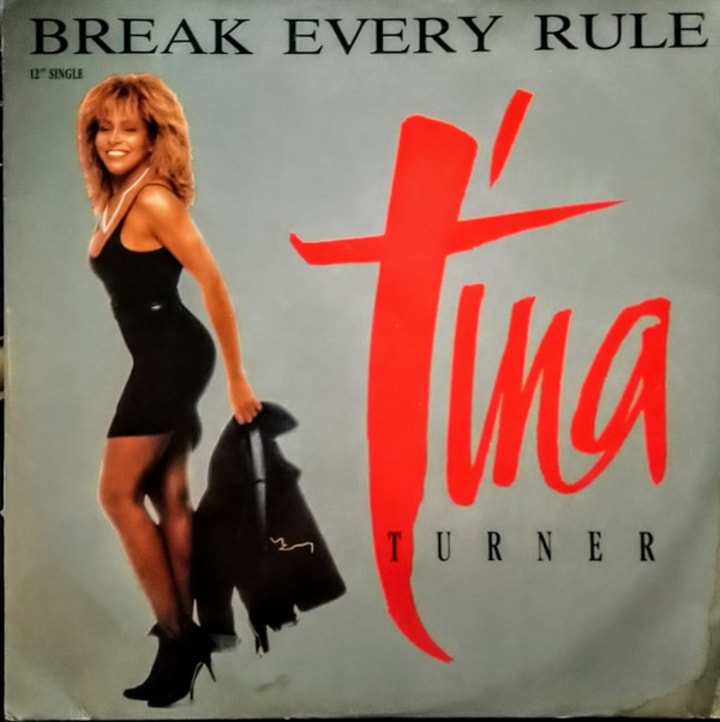 Break Every Rule her sixth album was released in 1986. The album includes her second number-one hit on the Billboard Hot 100 chart the lead single "Typical Male". Other singles were "Two People", "What You Get Is What You See", and "Back Where You Started" which won Turner her third consecutive Grammy Award for Best Rock Vocal Performance, Female in 1987. She went on a world tour to promote the album starting with a concert in Rio de Janeiro, Brazil. The concert was filmed and released on home video. The tour continued in Europe and the live album was recorded and released as Tina Live in Europe in 1988, winning the Grammy Award for Best Female Rock Vocal Performance.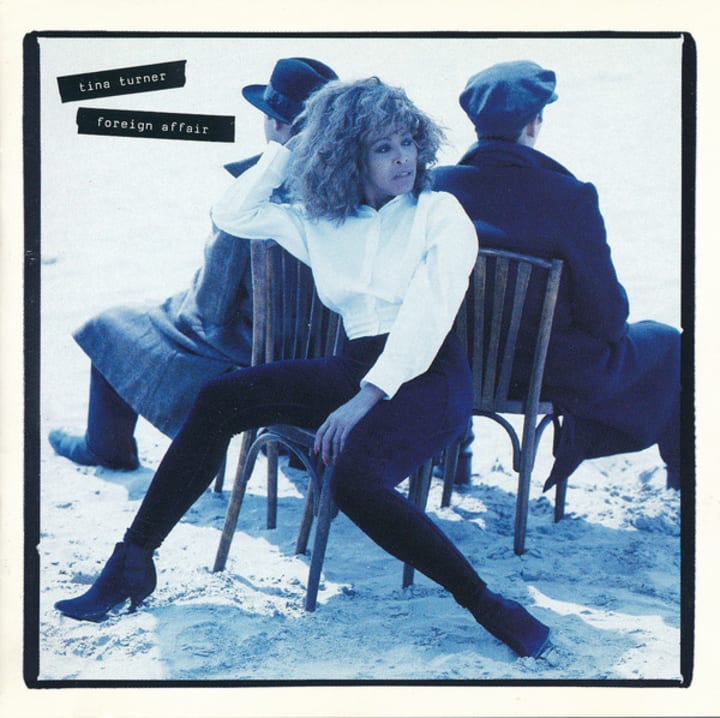 Her seventh album was Foreign Affair which came out in 1989. It was her third very successful album reaching number one on the UK Albums chart. The hit single "The Best" became one of Turner's signature songs. The other singles released were "I Don't Wanna Lose You" released only in Europe and "Steamy Windows" in both the US and UK. Three additional singles included the title track, "Look Me In the Heart", and "Be Tender With Me Baby".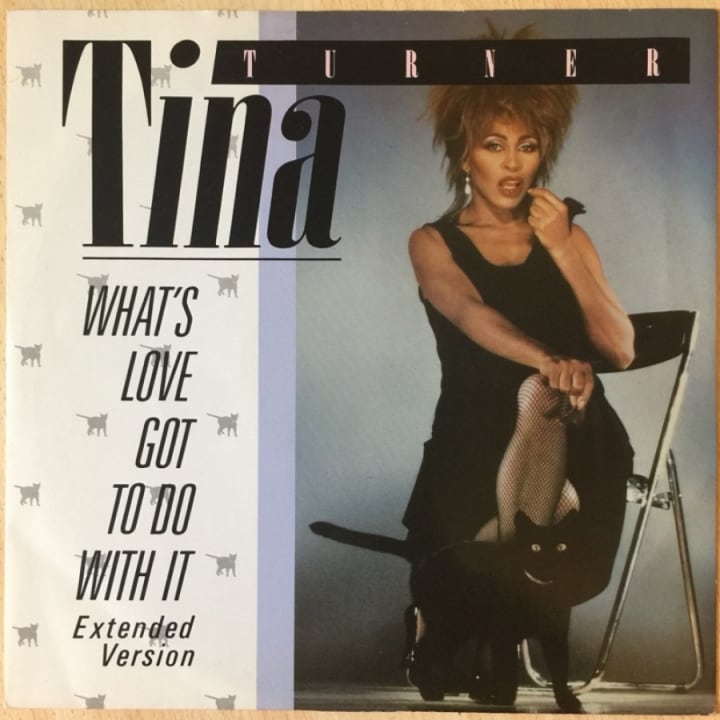 What's Love Got to Do with It was the eighth album to be released in 1993. It was the soundtrack for the Tina Turner biographical film of the same name. The album included re-recorded songs from the Ike & Tina Turner period and three new tracks. The album has Turner's version of The Trammps' disco classic "Disco Inferno".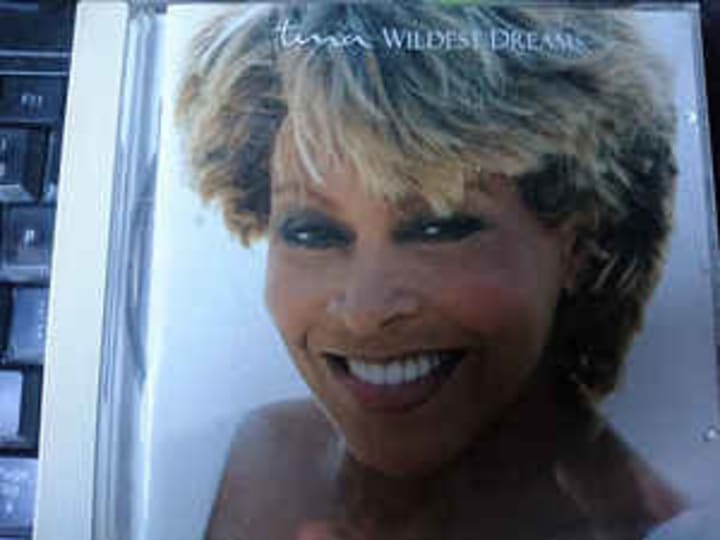 In 1996 Wildest Dreams her ninth album was released. It included the song "Golden Eye" which is the theme to the James Bond film of the same name. A total of six European singles were released, the title track, "Golden Eye", "Whatever You Want", "On Silent Wings", "Missing You" and "Something Beautiful Remains". In 1997 the album was released as a limited edition special pack in Europe with a bonus disc including remixes, non-album tracks, and live recordings from Turner's concert in Amsterdam, Netherlands on the Wildest Dreams Tour.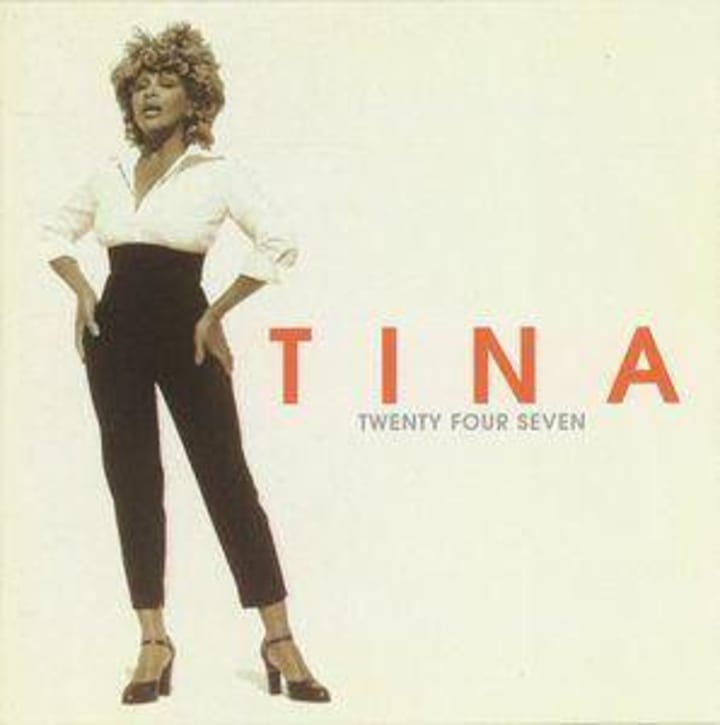 Twenty-Four Seven was the tenth and final album by Tina Turner and came out in 1999. Singles included "When the Heartache is Over", "Don't Leave Me This Way, and "Whatever You Need". It was her last full-length album before retirement. When the album was released as a limited-edition special pack with a bonus disc it included live recordings from Turner's 60th birthday celebration in London, England in 1999.
About the Creator
My passions are writing and creating poetry. I write for several sites online and have four themed blogs on Wordpress. Please follow me on Twitter.
Reader insights
Be the first to share your insights about this piece.
Add your insights