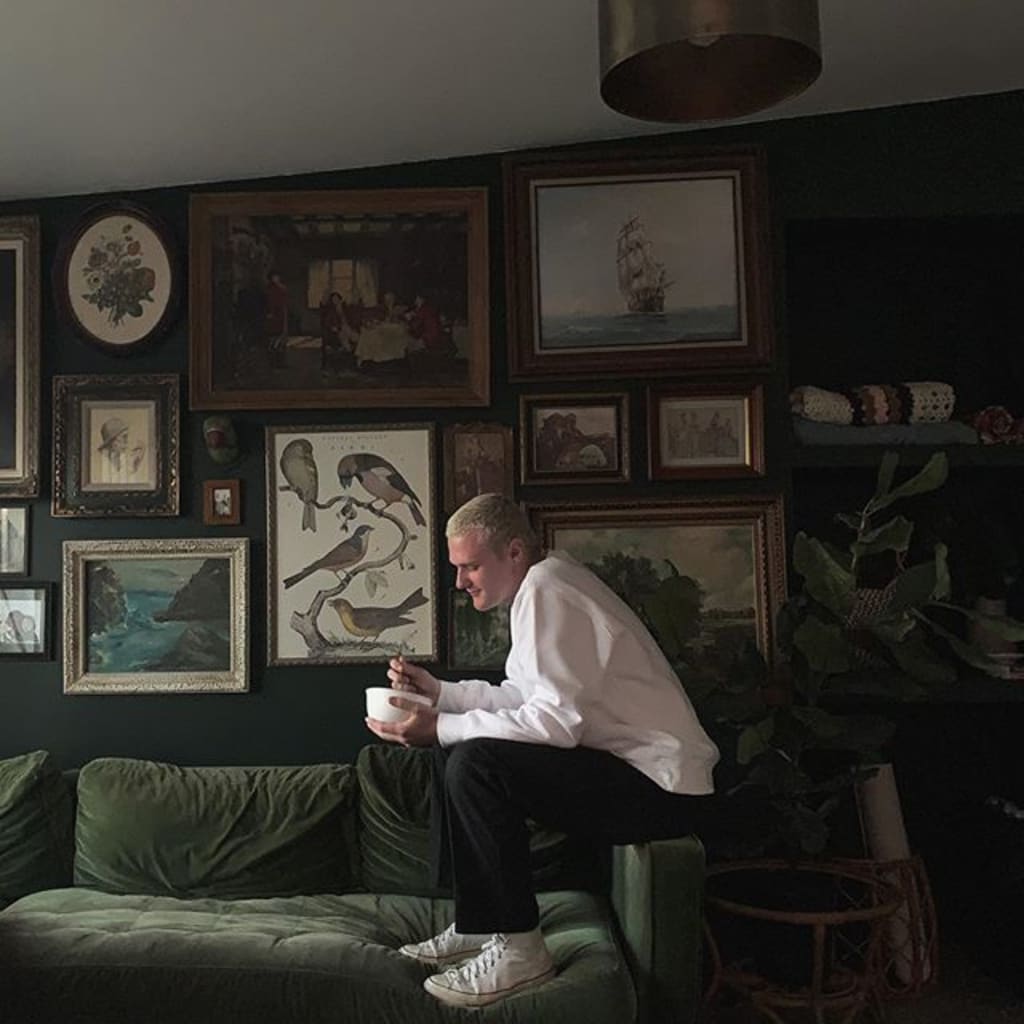 https://www.instagram.com/p/CCYjI1zFkGu/?igshid=8nan5sov4dqz
With close to 100,000 plays on Spotify alone, after 2 weeks since it's release, Comfort Club's new single 'Falling in Love' is not something one should ignore. The independant artist has been putting out amazing music since 2018, and has been slowly but surely rising in the indie underground music scene. Previous songs such as 'The Internet' and 'New Ways to Miss You' have gone above and beyond 100k plays and continue to rise as the artist continues to release new music. The latest single is no exeption to this factor. One can definetely say that Comfort Club's future is bright.
Now, let's review the track. Starting with the instrumentation of this single, Colin (a.k.a Comfort Club), starts us off by transporting the listener to another world; a silent and soothing one. Crickets at the distance, gentle piano chords, and a few more background noises makes the perfect intro to the story we are about to hear. This intro is what really intrigued me. As a fan of both lofi music and bedroom pop, the addition of background noises can be either elevating or damaging to a track. In this case, I would definetely say it is elevating. It reminds me of summer nights, being around a campfire with friends; time goes slowly and you don't want the moment to end.
Now, once the beat comes in, it comes offering a nice head bop, making one want to sway side to side. This easy going beat is another great feature of this song. In a world of trap beats, Comfort Club keeps it simple yet intriguing. Because who said simple meant boring? Since the beats and intrumentation of the song are not overly produced, one can emerge themselves in the beauty of Colin's lyricism. After all, we are listening to a story, as suggested by the title, about falling in love. If we were counting points, this would be a positive one. The lyrics are relatable and poetic.
When we get to the prechorus, as the rise of a heart beat when you see someone you like, the music mirrors this feeling. However, the calm beat and piano chords stay calm, which is the perfect musical interpritation of the words being said. Putting it simply, this song is the perfect love letter for someone special. And the butterflies in the stomach is very well put into the lyrisism and musicality of this track.
Another cool twist is the chorus. We come from a rise from the pre-chorus, which is then completly ingolfed in the chorus. The beat changes, we are all dancing, and singing along. Yet, Colin's voice stays gentle as he repeats the words "falling in love" a few times. The chorus of this song, once again, expresses the emotion of what it is being sang.
In addition of the things already mentioned, there are small details that make the song as well. Besides telling a story in a poetic way, expressing emotion in both lyricism and instrumentaly, Comfort Club adds small details of background "conversations" and what I like to call "fairy dust sound".
Overall, I would give this track a 4/5 stars. This song is definetely an addicting, head bopping, heart warming song. The reason I didnt give it a 5/5 is beacuse I want more. I would love to hear a bridge, where things change up a little more once again.
So, if I can give you (the listener) any tips in navigating this track is: listen to it multiple times, really dig in. Also, send it to a friend, or even better, someone you are interested in. But most importantly, go listen to Comfort Club's music. Support rising artists who are making amazing music.
Links to find Comfort Club:
Spotify:
https://open.spotify.com/artist/21G9CpO300CeQxXo8R3FXw?si=StTfQ6gCR3GJn5VK3GKR5Q
Instagram:
https://www.instagram.com/comfort.club/
Thank you for reading!
Reader insights
Be the first to share your insights about this piece.
Add your insights