Evolution of the Concert
The evolution of the concert has changed a religious event into an all out experience for the audience.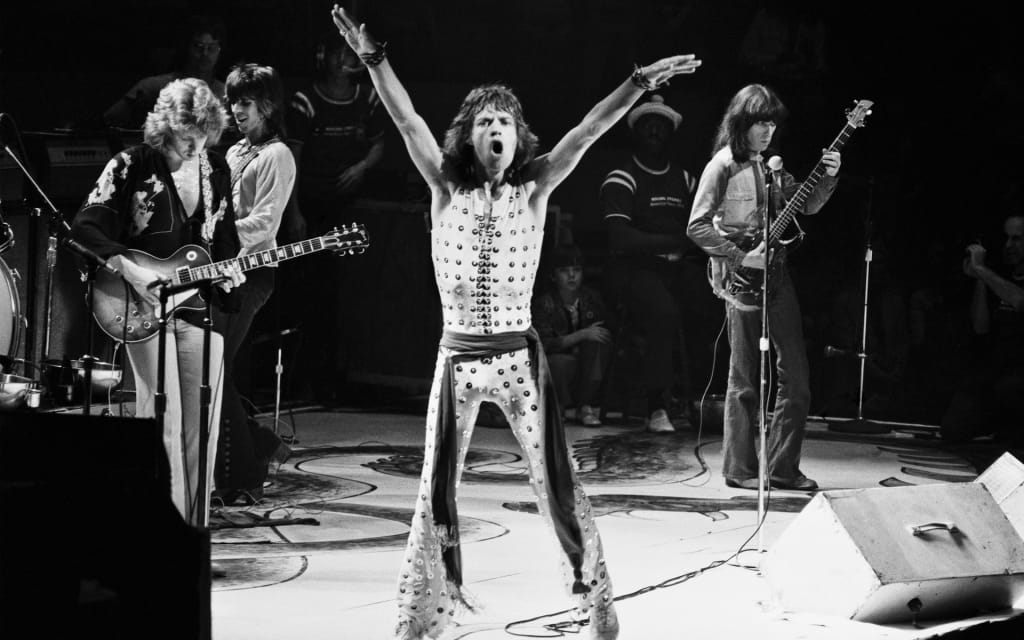 Attending concerts has become a staple for music-lovers, and even for those just interested in the social scene. Regardless of favorite genre or band, experiencing music live has become one of the most popular ways that people enjoy the arts and pay tribute to their favorite musicians.
Concerts have come a long way from their humble beginnings in churches and family homes. The modern concert as we know it was born in jazz halls in the early 1900s, and the evolution of the concerts we see today has come from technological developments, growing fan bases, and more disposable income. When we go to a concert today, we are going to see more than just musical talent, and it is interesting to see how much things have changed.
Religious to Rock and Roll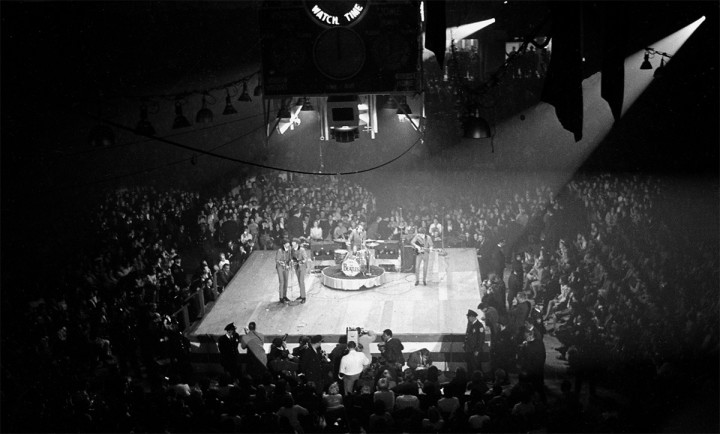 Modern concerts as we know them really came into being in the 1960s, and were fueled by the birth of rock and roll. There were concerts before this time, but they tended to be casual, drop-in concerts, and were often based in religious activities. As rock and roll became more popular and musicians rose to celebrity status, demand for live shows and access took off. Many promoters and tourist professionals saw the opportunity to make money and draw big crowds. This thinking is what lead us having a standard concert "tour" and infrastructure that modern concerns follow. Advanced ticketing, assigned seating, and massive arenas built for ideal sound all became possible as a result of this era. Without this infrastructure, massive acts that emerged, like the Beatles, would have had less opportunity to play to fans in different locations around the world. Power groups made music more mainstream and more crucial to social life, and people began to regularly attend the shows of their favorite bands.
Woodstock as the First Festival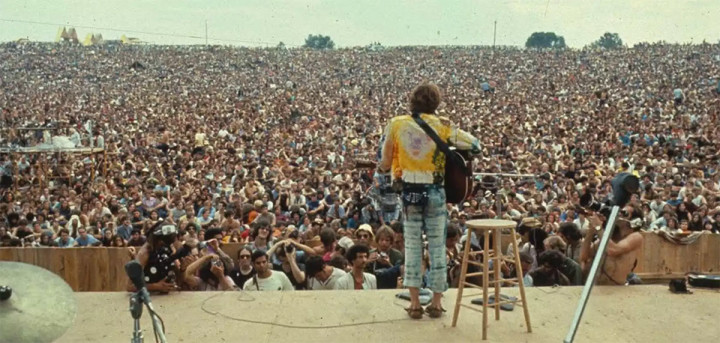 In August 1969, Woodstock took place, inventing the modern music festival and creating a new audience for concerts with over 40,000 attendees. At its time, Woodstock was a completely new concept to people, and many were impressed with the success. The social element of Woodstock was an important development too, tying partying, peace, and drugs to the idea of music. Throughout the 1960s and 1970s there were a lot of other festivals that tended to be smaller and themed, but none were as successful or impactful as Woodstock. For decades, Woodstock was praised as a singular and unique experience that could not be recreated. But since 2010 we have seen events like Coachella grow larger and larger in emulation of Woodstock and what was achieved there. Woodstock made possible a number of modern-day music festivals and tours, showing that there was a real appetite for destination shows with many acts available—though it took many years for shows like this to become common.
By the 1970s there was a very large fan-base of concert goers throughout North America and popular bands sought to tour and sell-out stadiums that could seat thousands. Many bands at this time began experimenting with their shows, focusing on elements beyond the music and bringing in special effects. Pink Floyd added light and laser performances to their concerts in the 1970s, and the added attraction set a new standard for fans and concert goers. Concerts became about more than simply the music, and fans were expecting to be entertained in a variety of ways.
These special effects developments continued throughout the 1970s, growing with performers like Michael Jackson. Lights, synthesizers, decorations, and bonus performances were routinely scheduled, and cities throughout the world built larger stadiums, better equipped to support the special effects that artists were bringing with them. As the performance level at concerts grew, so did ticket prices, and concerts became a more and more lucrative enterprise for artists.
The Waves of the 90s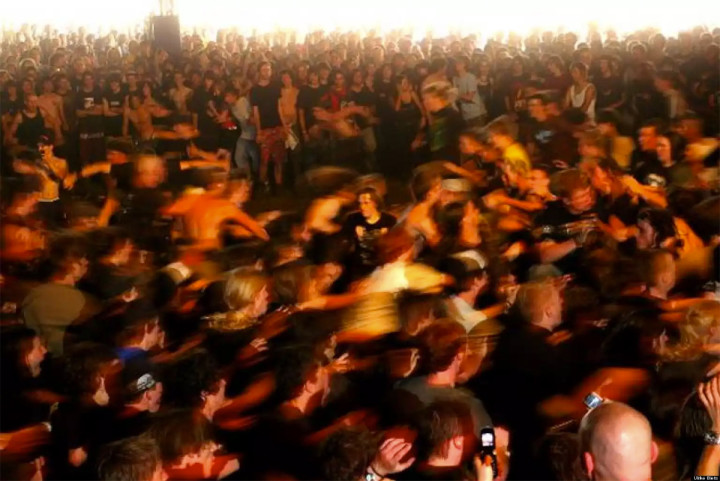 Concerts continued throughout the 1980s with performers experimenting with lights, fashion, and sound to gather audiences and give them more for what they were paying. The 1990s brought about two waves of change that impacted concerts again.
First was the explosion of genre music. Hip hop, rap, metal, and punk all began to emerge as popular music genres, and with each came new concert experiences. Mosh pits are a great example of concert behavior that was born in this era. With the rise in genre popularity came massive tours, with the biggest names in certain types of music coming together. You might remember the Family Values Tour, the Up in Smoke Tour, or even big groups like Lilith Fair. Suddenly, it became almost uncommon to go to a major show if several of your favorite artists were not performing, and we still see this in large festivals and tours today.
Second, technological advancement exploded in the 90s, and concerts definitely became more impressive as a result. While artists had already been experimenting with lights, new screens, projectors, and smaller sized equipment, new technologies meant that artists had the opportunity to bring massive screens and special effects on tour with them. Madonna and U2 were among the first to incorporate video walls into their performances, adding video and narrative to their shows.
Changes in 2000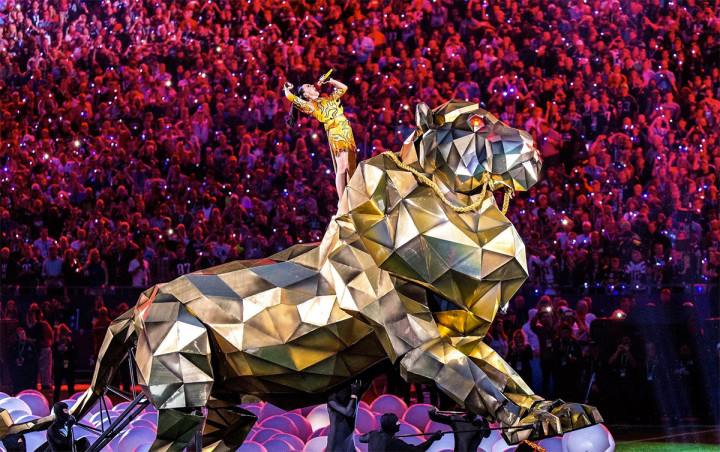 After the year 2000, concerts continued to grow in size, and often married with other large events. Every year, the Super Bowl features a huge performing artist, and the world's biggest stars continue to go on massively impressive world tours. We rarely see a concert without some form of narrative, special effect, or bonus entertainment. Often, artists will explicitly go on solo or small tours when they want to highlight their success alone. But the typical, indoor format of the concert is actually taking a backseat to some new trends.
More and more, people are attending multi-day, outdoor concerts and festivals. Coachella, WayHome, and other similar shows have become massive social events, even for people who are non-music lovers. These mega events turn concerts into a vacation and give attendees the chance to see the best musicians, together, in one experience.
Daft Punk's Coachella Performance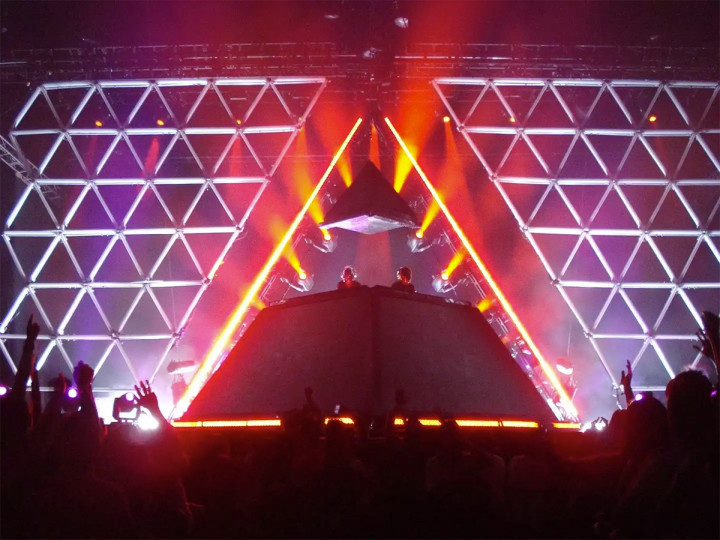 On April 29, 2006, Daft Punk revolutionized the future of concerts and live performances at the Sahara Tent at Coachella. The tent, equipped to fit 10,000 people, squeezed in 40,000 festival-goers whos econcert experience turned in to a total sensory experience. As a comeback for Daft Punk, the music was great, but more than that, the audience was given a unique total experience as they redefined the standard of the live concert. Daft Punk's pyramid, catchy pop music and production, designed by Bionic League, raised the bar for performers as the lights, visuals, and interactive set allowed for viewers to go through the concert in a completely new and unprecedented way. The Daft Punk 2006 Coachella set is held responsible for blasting EDM into the 21st century spot light and breaking down the wall between performers and the audience, allowing them to wholly participate in and enjoy the concert.
history
bands
concert