Everything You Need To Know About Classic The Hip Hop Artist
Classic is an Rapper and Songwriter, born in Muskegon MI. Grew up in a military family spending his childhood numerous states in the United States while also growing up in Berlin Germany.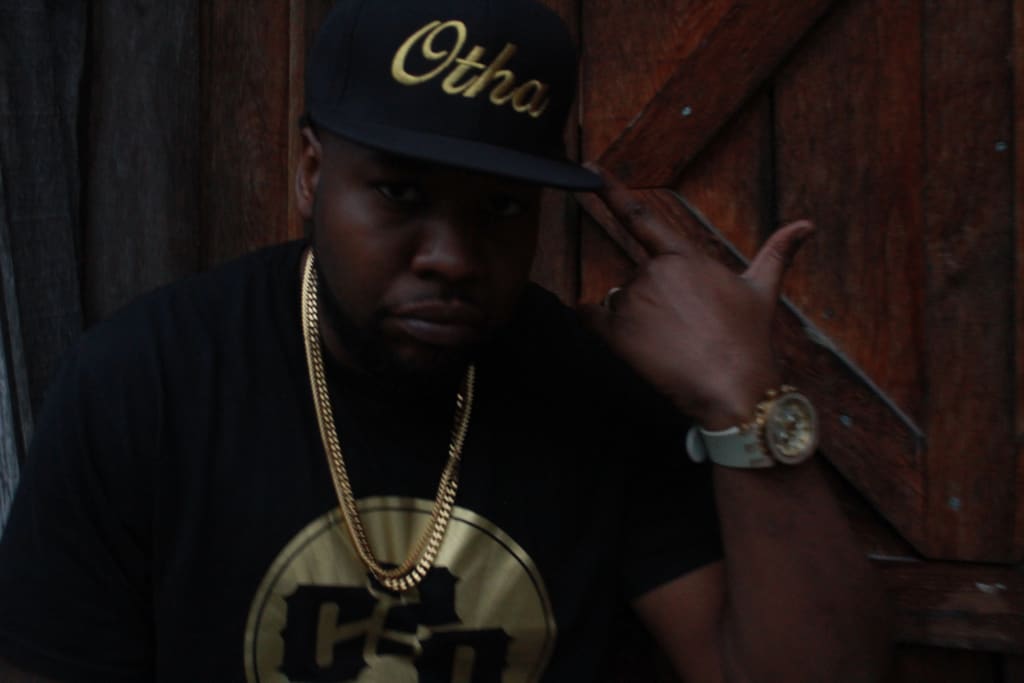 Classic is an Rapper and Songwriter, born in Muskegon MI. Grew up in a military family spending his childhood numerous states in the United States while also growing up in Berlin Germany. Classic got his name from his love of classical music from the renaissance period, he has an old school style flow with the ability to switch up his style while still maintaining the substance that more traditional hip-hop listeners enjoy over newer sounding hip-hop. He first started to rap after his mother got him into music at an early age. He always have an ear for good sound.
"My mother was into fashion, music and overall life. As time evolved we evolved with it. I just took what styles I liked and thought represented parts of my personality best. Rather than being riding the beat like a southern artist, to switching up to a west coast style, but centering my style in what influenced me most and that's the early 90's east coast style. I have all those elements in my style today where I'm capable to jump on multiple sounds and styles being that I let the beat tell the story that way I'm able to leave my signature on the track."
The recent rise of groups like Griselda's artist, Westside Gunn, Benny the Butcher, and Conway standout as his favorite artist up to date. Also including the likes of Royce Da 5'9", Da Baby, Migos, Eminem, J Cole and Kendrick Lamar. Aside from his rhyming skills and undeniable talent, Classic has underwent an evolution taking what he's experienced in his earlier start in hip-hop and combining it with where we all are currently in time. Going under the radar for most of the earlier part of his career, he has reemerged a force.
However his career in music would get a later start being that he was a pretty decent high school basketball player and would focus a lot of his time on sports. Attending Kansas Wesleyan University by the end of 2004 he wanted to focus on music full time. Everything started for me when our family relocated to Phoenix AZ in 2008 where he pushed mixtapes out of his car and ran the local scene doing shows. He ran into Juice a "Black Wall Street." Artist for The Game's group. Who enjoyed one of his mixtapes and started to do music with him.
"I started making moves rather quickly opening up for DJ Quik and Kurupt out in Scottsdale AZ at a Sean Healy event, shows my grind and networking skills, I wasn't from the Phoenix area but I met all the right people and in a short time I grew faster than previous years before that." With mixtapes "Phoenix New Sun 3." being sold from the trunk of his car back then making very little use of the internet this tape saw only 276 plays on datpiff. In February 2008 Phoenix New Sun 4 hosted by Juice of Black Wall Street in 2009 received over 200 downloads and 442 plays. "The Michigan Wolverine." In 2011 featured Willie The Kid who at the time was on D.J. Drama's label received 527 only releasing via Bandcamp. "We got a track called, "Spartans & Wolverines." which was special to me being that Willie is still currently the biggest artist in Western Michigan." In November 2012 "No Cover." arguably one of my top projects was released by DJ Gallo of Coast to Coast Mixtapes. The tape received 50,000 plays and sponsored on datpiff.
That's where the new chapter started. I rebranded myself during this moment in time because I was changing as a man." In 2013 I got married in Washington D.C. where my wife and I lived at the time. I stayed consistent during the time creating a brand for my music called, 'Cat3goryOtha," which represents my life being that I'm not of the norm, I can't be put in a category because my entire life has been adapt and change. I started my mixtape series "Back To The Past." with a feature from G-13 who featured on the track "Nas is Coming." off the It Was Written album. I began to settle into my new role as a man focusing more time on working a regular job and dealing with that grind, music wasn't producing money so i focused on what did."
2016 Classic would start to pick back up releasing another mixtape, "Back To The Past 2" via bandcamp while going on the 8th Annual Get Money Stop Hating Tour in cities such as Louisville KY, Indianapolis IN, Detroit MI, Dayton OH, and Austin TX SXSW to name a few moving more physical copies than ever before. In 2017 he won an event with Coast 2 Coast Live and attended their annual convention in Miami Florida Sept. 17 2017, where he released, "The Chillzone." while also recording; "The Black Side," his first entry into the streaming world and struggled with a mere 446 streams. "I had to learn the game, there were fewer opportunities for artist to get their music out and I've always been consistent so I knew after this project I would be able to really pick up and head in the right direction."
The Black Side touches on police brutality and puts more of a spot light on the political side of the U.S. Which has only magnified during the current state of the United States. "Late 2018 I toured, the "Well Worded Tour." with Landon Wordswell & Gray Jackson. We drove to Knoxville Tenneessee, Charleston South Carolina, Columbia South Carolina, Bloomington Illinois, & Urbana Champagne. from Oct. 3rd to 7th headlining the tour. A vision Landon Wordswell executed assembling the best rising hip hop talent in the country."
"After coming home from that tour I had a new vision connecting more with my audience so I soul searched a relative topic amongst people of all walks of life, depression and anxiety being the center topic around my next project and Ep called, "The Loner." I planned to spend the earlier part of the year writing and recordeing the project and that later part touring. Our family took a month vacation to Africa to meet my in-laws for the first time, and so my daugher who was two at the time would meet her grand mother for the first time and my wife hadn't been home in 5 years. During this time and gap between releases I put out, Back To The Past 3 with the Fleet DJ's, DJ Gates, and clothing brand Vavichi to keep the momentum going. This tape quickly put up numbers working along side DJ Gates and the various platforms the fleet DJ organizatioin provide." Receiving 3,147 plays and over 200 hard copies sold, things were starting to trend in the right direction."
"I remember hearing the news about a potential virus in Europe by way of China called Covid-19 we had just returned from Three continents in a months' time, the United States, Paris France, Tunisia Africa, so I only got bits and pieces about this virus. After we settled in at home, I realized touring wasn't going to be an option. The shutdown happened and that pretty much changed my life for the better as far as music was concerned. I purchased a studio to place in my house knowing the extent of the virus. Releasing "The Loner" in May I took to the local papers and was published in, The News Enterprises, The Pulse section which is predicated to new trends to keep an eye on in the community. Writer Andrew Critchelow (Radcliff, KY) published my article titled, Rapper addresses mental health, May 28th 2020. That was huge for me being the current state of the world and I capitalized off a project from the previous year, the timing couldn't have been better. That project totaled in over 100,000 streams combined from various streaming platforms."
During this time Classic took advantage of every opportunity he could to be heard, jumping on Benny The Butcher's "Behind The Bars" Vol. 5 with a freestyle titled "Juice." in May of 2020. "The tape was put out on various platforms via topmixtapes, soundcloud etc. Seeing over 22,752 plays. Next up was the Jadakiss "Back To The Streets." Vol. 4 and Classic jumped on that mixtape higher up in the rotation at song number 26 with a track titled, "Like That." June of 2020 with this tape recieving 10,930 plays also released on topmixtapes and datpiff. August of 2020 Classic was seen on the Styles P The Ghost Mixtape, "Ghost Bars." With Big Mike The Ruler, with a track at number 15 titled, "GUTG 2020 Feat. Murakulous." (Give Up The Goods 2020) This tape was also released on datpiff and topmixtapes recieving 11,329 plays.
November 13th 2020, I released my latest project Graffiti Rapp, which features Murakulous my cousin a producer, singer, and rap artist from my talented family out of Muskegon Michigan. Up and coming artist LORD JAH-MONTE OGBON out of Charlotte North Carolina, Koncept Jack$on out of Richmond Virginia and Brooklyn artist Skyzoo help make Graffiti Rapp my best project I've ever released with an undiscorved producer going by the name "Banks" out of Los Angeles." "Currently sitting at over 12,187 streams its first week out. I've teamed up with the number one artist branding management company; Wealth Nation to ensure my brand takes it over the top for 2021 and beyond. Graffiti Rapp is out now on all streaming platforms.
Social Media:
Instagram – @pengameclassic
twitter – @IMClassic
Facebook – @classicotha
Songs Available on all streaming platforms below
https://ampl.ink/b166p