Electronic music duo Bremark
punchy kicks & fat basses, layering everything with thick drums, vibrant instruments and catchy vocals.0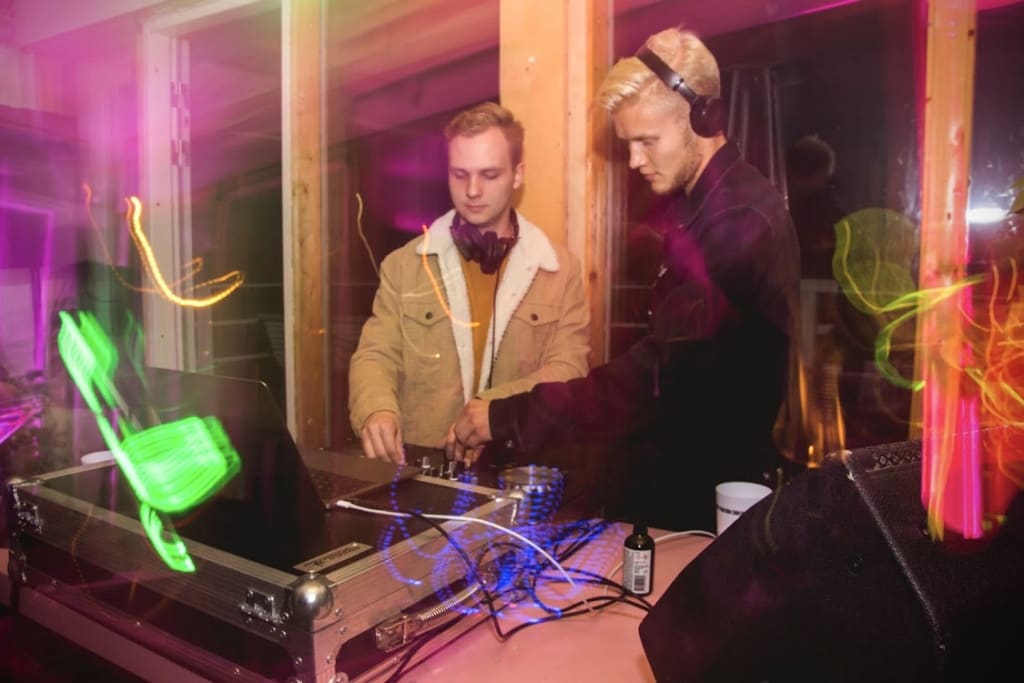 Bremark is an electronic music duo that focuses on the production of House music. Utilizing punchy kicks and fat basses, layering everything with thick drums, vibrant instruments and catchy vocals, Bremark creates music that without a doubt will get everyone feeling groovy on the dancefloor.
This is there story ....
Tell us little about the duo Bremark?
Bremark is an electronic music duo born out of the COVID-19 crisis. Bremark was born when Brett and Markus united their love towards underground dance music, more precisely towards House music. Both members have graduated classical music schools in their teenage years and thus producing their own music came naturally. When COVID-19 hit and many countries went into lockdown, Bremark used this time to spend as much time as possible in the studio and create music for people to enjoy.
How long have you been creating music?
Music production started in March of 2020. Before that we were active DJ's and had classical music education. We used all the knowledge we had gathered and started to write our own music.
Tell us about your sound and what sets you apart?
We try to combine very different aspects of multiple genres. For example, Beijo combines the fatness and punch that is frequently heard in Tech House with the groove and soul that is heard in Jazz, Funk and Disco. We believe that this crossover creates something unique and new to the listener. We also don't have one very particular genre that we always make, for example our last release Into the Groove totally different from Beijo. This unpredictability and a "no-boundaries" approach means that there is always something fresh and new to be heard from us.
Are there any challenging aspects to writing and/or recording your music?
We both are total melomaniacs and this does create complications for us in the creative process. We love very different types of music and in many instances it is very hard to stay focused on one project because we have an urge to create something totally different.
Do you write and release or do you plan each release?
We like to plan each release. This makes us follow a timeline and the likelihood of that piece of music actually releasing is a lot higher.
Is there hidden meaning in your music?
Not really, we love transparency and this goes for our music as well. Everything that can be heard is meant as is.
Do you create music for yourself or for fans?
We have created a lot of music during the COVID lockdowns so it was basically impossible to create music "for fans". Everything we did was directly influenced by our own feelings and thoughts.
Your latest release is Beijo. Can you tell us about the title and the song?
The idea for the track was laid out during the spring of 2020 where COVID-19 restrictions first took grip of our society. We were restlessly waiting for summer to come and thus we were inspired to create a song that would capture all of the funk and fun that summer has. The song title Beijo means "kiss" in Portuguese and the vocal talks about and "incident" that happens on the dancefloor.
What is the best song you ever released and why?
Beijo is our best so far because of the instrumental complexity the song has. It took us countless hours of work to find the right balance and funkyness for the different saxophones, strings and melodic hits to work together. In addition the overall feeling and vibe that the track gives forward is so positive and energetic that it just feels "right".
What song do fans seem to favor?
Beijo :)
Which of your songs is, or do you think would be, fun to perform live?
All of them are really fun to play live. The crowd reactions feel so much different if you are playing your own song compared to other peoples music.
Would you like to travel to other countries to perform your music? If so, what would be your first stop?
We would love to play at other countries and experience the musical culture that other places have. Our dream first stop would be Berlin or Ibiza.
Tell about a magical moment or positive experience that has happened during your career.
We appreciate and love interactions with fans. It is hard to pinpoint on experience because they all are lovely, but one night we finished playing our set at 05:00 and so many people came up to us with amazing levels of energy and thanked us. It was rather magical because even after 7 hours of partying people still enjoyed the music we were playing and had the energy to dance and approach us later.
Other than fame & fortune, is there something you hope to achieve through music?
Our main goal from the start of music production and DJing was to inspire people and spread the positive feelings that undergrund dance music can bring. If our careers end without fame & fortune, but we know that we have helped people get through tough times or that they have found underground music for themselves, then we are happy.
Who inspires you musically?
We have always looked upon artists like Solardo, John Summit and Prok & Fitch for their immaculate kickdrums, basslines and overall tech House sound. Artists like Eli Brown, Will Clarke, Camelphat and many others have inspired us melody and vocal wise. Truthfully it is extremely hard to specific artists that have inspired us, because we take inspiration from all the different types of music we hear.
If one artist were to perform at your party, who would get the call?
Carl Cox 100%. Legend of House & Techno. Would extremely honored to meet him and have him perform.
What advice would you have for someone wanting to follow in your footsteps?
Keep grinding and don't lose hope. The music business is brutal and you will get knocked down a LOT. You have to love it in order to be successful.
How do you feel the Internet has impacted sharing your music?
In some way it has made everything a lot easier. Reaching people with music is a lot faster and cheaper compared to older methods. At the same way everything is a lot harder. There is so much new music being created that it is quite hard to stand out and create something new.
What is your favorite/best outlet to connect with your followers Instagram, Spotify, FB, Twitter, iTunes? How would you want them to follow?
Best outlet for us is Spotify and Facebook. We are most active on those platforms.
What does the future hold for you?
It is very hard to plan for the future because of COVID. That being said our mission is to keep releasing and creating new music. If everything goes well and according to the plan then you can see us holding a residency in Ibiza in a few years.
Did I forget to ask something? Something you would like to say, that I did not address.
We would like to thank everyone who listens to our music. You are making our dreams become reality. Thank you!
interview
Music Fan plus Talented Musicians and Artist equals mySoundmusic