Electric Dreams : Top Synthwave Artists
When Androids dream of electric sheep, do they have a playlist to accompany that?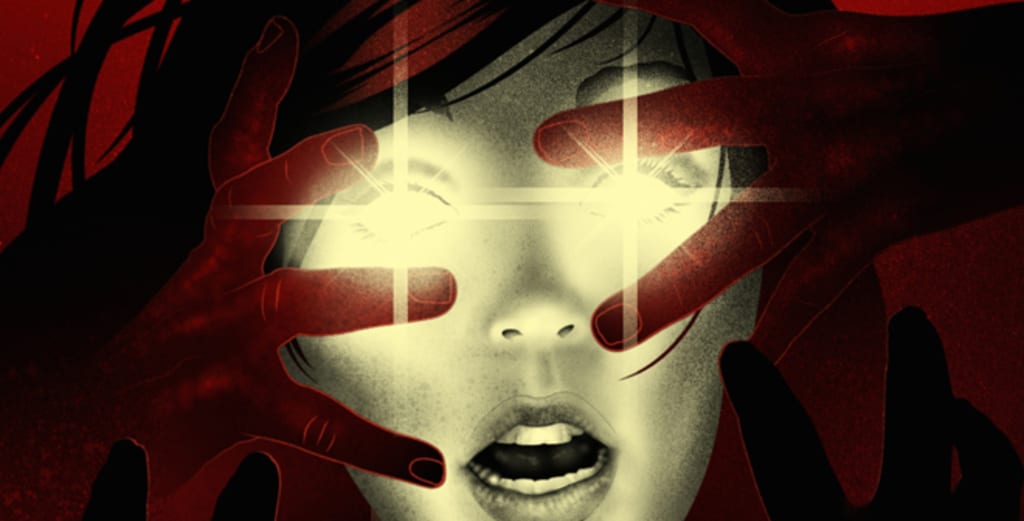 Album art for Dance With The Dead, "Near Dark"
One thing this self-isolation period has done is given me more time to dedicate to the pursuit of finer listening. Or, to be truthful, it just gives me more time to listen to the same handful of songs I listen to for a couple months with more concentration before swapping out a majority of them for new music. Either way, it's been a great time creating all sorts of playlist for myself, and taking greater chances on different artists in genres I love. One in particular that I am always happy to gush about?
Synthwave.
What is Synthwave, you ask? A really broad answer is; that music you hear most often in 80's movies or Ryan Gosling's "Drive." A mostly instrumental genre using synthesizers, drums, and other instruments to give it that authentic sound like it came straight off an 80's soundtrack. Synthwave is an umbrella term, technically, that encompasses other sub-genres; Retrowave (technically an alternate title for Synthwave I'll grant you), Dark Synthwave, Slasherwave, Cybersynth, Vaporwave, etc. All amazing if you're into that more retro cybernetic sound, which I definitely am.
What makes Synthwave even better is how each artist who works under the genre creates their own sound amidst the frequencies! Some keep it unequivocally cool in their quest to sound almost exactly like Skynet. Others bring up stories and memories in electric pitch, while others drag you into the dark horror of Elm Street. Here are my top five Synthwave artists, who I sincerely hope you'll give a chance to, and will end up on one your permanent playlists.
Dance With The Dead
Look, I'm a simple girl. I see Synthwave, I click. I see Synthwave with epic heavy guitar riffs, I obsessively delve into their entire discography and devour it like chocolate. This guy (in the first album it was a duo) does the best job I've ever seen at seamlessly combining the two genres into an epic woven tapestry that ensnares you for however long they demand your attention. With seven albums, their latest being Loved to Death in 2018, there is no shortage of great music, and no bad album to make a starting point for loving this group. Personally I have a hard time not repeating listening sessions of Near Dark and B-Sides, Volume 1. I also love the remixes they do of other songs, my absolute favorite being the remix of Scandroid's "Neo-Tokyo" which was my first song introducing me to the group. There's just . . . Dance with the Dead is like a perfect storm to me, with great synths and melodious guitar riffs in combination with kickass album art that just sets my mind into a sort of story mode that makes the accompanying album so good!
Scandroid
Scandroid is on of those really cool Synthwave groups who also sing, a not uncommon addition in many groups. It was a project started back in 2013, with the artist Klayton creating the character named Red in a far-off future who discovered the retro sound of the 80's and sought to resurrect it. Red doesn't often show up in album art as I've seen, perhaps on one other cover, but the story still follows in most of his music. There's definitely this really cool feel of discovery and enthusiasm in reclaiming a lost sound in the 2016 album self-titled Scandroid. My favorite of his though is the collection called "Dreams of Neo-Tokyo" with remixes by Dance with the Dead, Gost, and others.
Daniel Deluxe
I found out about Daniel Deluxe in kind of a funny way. I live in Florida, so every fall I am a shameless devotee to Halloween Horror Nights. And for the years of 28 and 29, the event catered to nostalgia with a very 80's theme both years in a row. It was wildly popular, and I still shiver at the thought of all those crowds. So during HHN 28 I just adored the area music from the entrance to just about the New York facade. A couple months after the event ended I looked up the event music, because there is always some legendary fan who takes the time to look it up, and saw Daniel Deluxe's "Darkness." From there it was a wrap, and I enjoyed the very dark vibes Deluxe gave, something like a gritty 80's sci-fi movie. I would call Daniel Deluxe Dark Synthwave, but he is technically working under the genre of Retrowave.
Perturbator
Perturbator was actually discovered by me the same night as Daniel Deluxe, and for the same reason. I'm telling you, the theme music was really, really good that year. The very first song I heard from him was "Humans Are Such Easy Prey." Perturbator has a lot of work, so there's plenty to peruse through . . . and again, like Deluxe, I listen to him for the dark synths but there is definitely a different flavor so to speak. I would say he is more Retrowave than Daniel Deluxe, and there's some influence from French club electronic music I think. Try out The Uncanny Valley as a first listen album!
The Midnight
The Midnight is another Synthwave group that does vocal, but they are unique in that their sound is the most like a rock band who just so happened to think that synths were cool. Or, in other words, two dudes from 1984 got sucked into a tear in the space-time continuum, got spat out in the 21st century, and then just decided to roll with it. The first song I heard from them was "Sunset" which is just a really chill song with a chorus I love to yodel in my car on car drives. Their sound is chill and timeless, yet so wonderfully retro!
Honorable Mention Goes To . . .
Mr. Kitty! On his Youtube page in the about section he describes his own music as "self-destructive synthpop."
Darling, you had me at "self-destructive."
There's a lot of work in his page, though my favorite album is Time, with my favorite song and the first I'd heard from him. It was s suggestion on the Youtube playlist the site makes for you based upon your choices and whatever they think you'd be into. So I listened to "After Dark" and then replayed it, at least twice more. It's just such a perfect song; haunting melody, just so beautifully hypnotic and it just gives me shivers when listening to it, especially on stormy days. 10/10 perfect choice, since I heard this song a year or two ago it's been on play at least three times a week. Every. Single. Week.
So there you have it! There is my top five list with a bonus honorable mention, of some of the best talent of Synthwave that I've enjoyed so far. There's so much more out there that you should give a try, because there's all different types and interpretations. Enjoy some new music!
synth
Writing about the myriad of disjointed, unique interests that hit me
Voracious conversationalist, though often confused. Loves talking about movies and Vine compilations.
Twitter: Danny [email protected]