Eclectic Collective EC002
Review of five new tunes from across the musical spectrum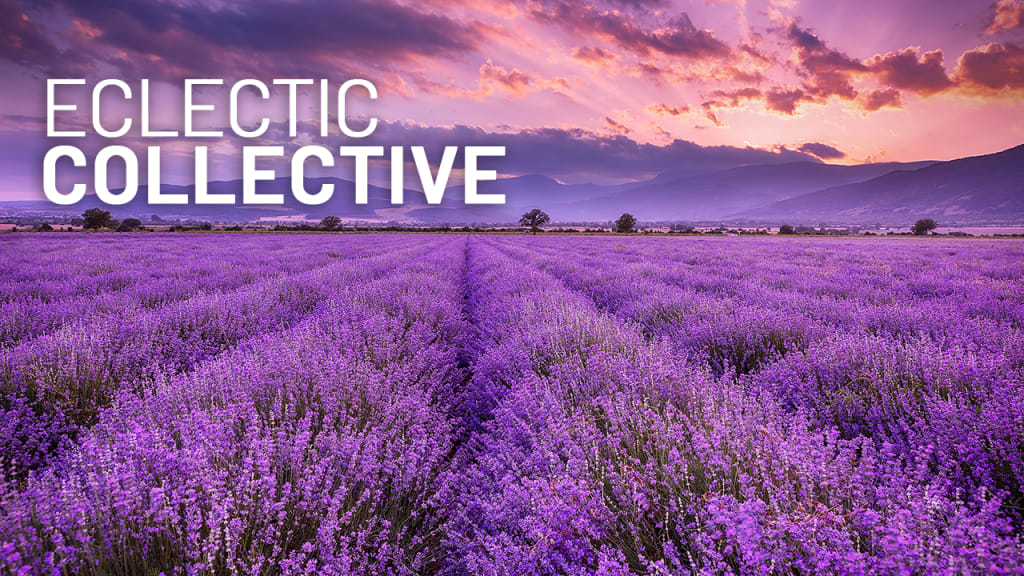 There's a lot of retrospect in this week's track list. I don't doubt that's in part due to reminiscence of happier times, and the days before COVID-19 and lockdown. One way to stay more positive is to think that when we go through harsh times, it tends to bring out the best in artists - so we've got five different tunes to keep
1. 6000 Ft. Bonobo feat. Totally Enormous Extinct Dinosaurs
It's great to see TEED getting music back out there, and who better to team up with to produce some infectious chill than Bonobo. Following on from September's nu-disco / disco house belter Heartbreak, 6000 Ft. delivers on its promise and lets us feel like we're floating away into nebulous bliss.
Genre-wise, it sits at that laidback, introspective end of the nu-disco spectrum, often inhabited by the likes of Amtrac, but without infusing the tropical house feel that many others are drawn to.
What I really enjoy about this one is the ebb and flow, dissolving into bare essentials before it turns up the intensity with a trance-inducing synth lead, while never losing the pulsing momentum that keeps you hooked.
Genre: Nu-Disco
Mood recommendation: cool evening chill.
2. Change - Pale Waves
I think I'm drawn to this one by the heavy nostalgia it induces, being redolent of early Avril Lavigne (in fact the guitar work and progressions could easily be at home on 2002's Let Go). You're almost expecting a whispered "life's like this" in the opening.
Heather Baron-Gracie's distinctive vocal inflections keep it rooted firmly within the Pale Waves universe, not dissimilarly from how fellow record label mate the 1975 manages to switch between so many genres without losing identity.
And it's very catchy, of course.
Genre: Alternative Rock
Mood recommendation: nostalgia / breakup.
3. The Last Indian - Oxford
A very welcome effort from French artist Oxford, the Last Indian is a well-crafted smorgasbord of genres. We begin firmly in synthwave territory before transitioning into a cracking French House bass in the Daft Punk vein, and onto a synth guitar solo that recalls Steve Vai's work on Go! by M83.
The main synth chords send me right back to 2013 and Oxford's fantastic remix of Fifteen by Goldroom and Chela (highly recommend if you've not heard this before) - creating that late summer poolside feeling, where everything in the world feels just right.
Roll on summer 2021, I suppose, and blasting it out of a convertible somewhere sunny on the continent.
Genre: Synthwave / French House
Mood recommendation: cool evening chill / let's go for a drive.
4. Everything We Had to Leave Behind - Chicane ft. Joseph Aquilina
Chicane is back, doing what Chicane does so well. Everything We Had to Leave Behind is a hypnotic entry, with Maltese singer Joseph Aquilina's ethereal vocals floating over the minimalist synth arpeggios.
A sense of mournful introspection permeates the track, evoking both beauty and sadness (at the things left behind, presumably). Then we're treated to a stirring middle act that builds up to a life-affirming climax, one that I only wish could last a little longer. One almost feels a sense of lingering hope if we take this to be representative of 2020.
It's boding well for his upcoming album!
Genre: Chill Trance
Mood recommendation: requiring hope in sad times.
5. Supernatural - Paloma Faith
Another nostalgic number, Supernatural sees Paloma Faith doing Cyndi Lauper (or Madonna) with panache. Driven throughout by the power of that distinctive gated reverb snare, Supernatural is an instant singalong from start to finish, kept up there with a fist-pumping chorus that could be taken straight from the 80s.
Although, it does sound to me that maybe that snare is a bit much and I wouldn't mind more weight given to the vocals. Still, that doesn't detract from the fun and another enjoyable trip down memory lane.
Genre: Synth Pop
Mood recommendation: driving / shower motivation.