Eclectic Collective EC001
Review of five new tunes from across the musical spectrum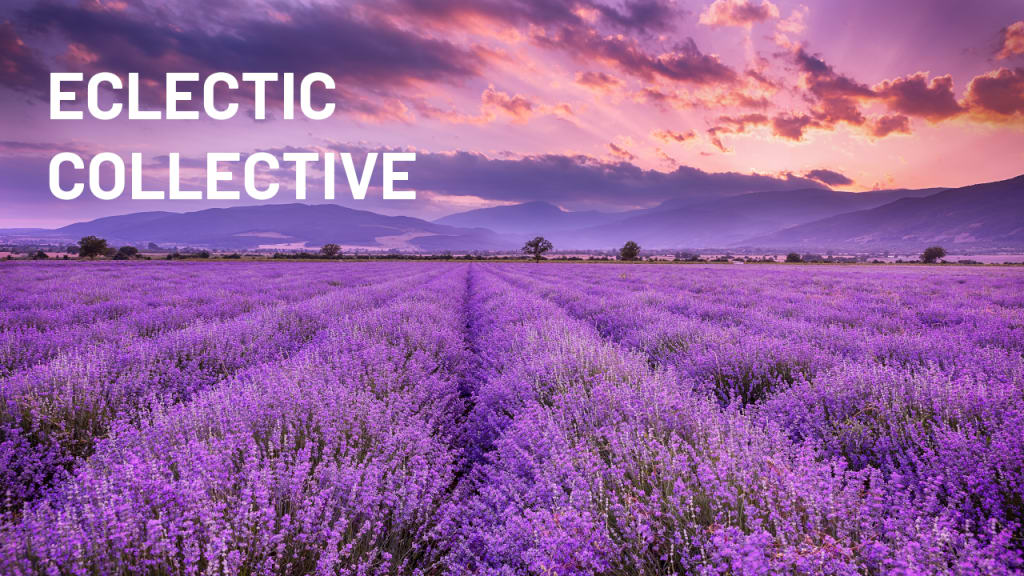 Hi! I'm a music addict and part-time producer hailing from the sunny UK. I felt it was time to share some of the gems I'm lucky enough to unearth every week with the world, and hopefully connect some people with music that's a little off-piste but that they can still enjoy. I'll be touching on a variety of aspects, from sounds through to connections, and of course the best mood (in my opinion) for listening. Here goes...
1. Think About It (Jack Tennis 80s Dub Remix) - Satin Jackets and Jack Tennis
Following on from what's almost certainly my favourite album of last year (the shimmering nu-disco success that is Solar Nights), Satin Jackets has carried on releasing throughout 2020 with a string of great easy-listening tracks. One of these from the summer is the silky Think About It, combining characteristically cool bass with funky 70s guitars, mellifluous vocals that sit pleasantly atop the mix and percussion so smooth you're amazed it still manages to retain such a punch.
Out this week we have the Jack Tennis remix, which shakes up the raw ingredients with an 80s twist. The tone is set from the outset with the classic gated reverb percussion, then bringing in plenty of metallic percussion and classic dub disco elements, with an outro reminding me of similar modern dub remixes such as Jon Pleased Wimmin's excellent take on Til I'm Done (originally by Paloma Faith).
Although it's not a hugely significant departure from the original, it's still a very listenable remix and the revised elements give it plenty enough to be interesting in its own right - and of course the refrain is simple and catchy enough to nestle quickly inside your head.
Genre: Nu-Disco / Disco Dub
Mood recommendation: cool evening chill.
2. All About You - The Knocks ft. Foster the People
You're usually guaranteed something slightly different with a Knocks release, and All About You doesn't upset expectations - albeit without losing some of the reassuring familiarity of much of the sound palette.
There's a clear funky undercurrent that gives the track a fantastic groove throughout, and the progression throughout peaks and troughs of intensity is seamless. It would also receive my nomination for bassline of the week, if such a thing were to exist (keeping in fine tradition with previous hits like Classic or No Requests).
The Knocks also have a penchant for choosing excellent featured artists, and see themselves reunited with Foster the People after their successful 2018 collaboration Ride or Die, with Mark Foster's vocals carrying the melodic weight of what's overall quite a minimalist yet effective offering.
Genre: Electronic / Funk
Mood recommendation: let's go for a drive.
3. You Keep Me High - Fred V & Logistics
A collaboration between two major names in drum and bass creates something refreshing, that's neither fully liquid nor really mainline but is nonetheless highly listenable. Exotic processed vocals at specific intervals call right back to the early nineties, and collaborate well with the mallet sounds to create what I'd describe as a somewhat Himalayan vibe (or maybe that's just too much Tomb Raider played as a kid talking).
I have a particular soft spot for DNB tracks like this that manage to stay interesting without necessarily following all the standard conventions, instead ebbing and flowing expertly into a consistent journey. Although, it does leave you feeling almost a little teased by the build-ups, as if you'd be quite content to sit there listening to it grow for many minutes more.
Genre: Drum and Bass
Mood recommendation: relax, zone out or go for a fast walk in the cold.
4. The River with No Name - Radical Face
Radical Face always gives me memories of sitting around chilling in hostels nearly a decade ago (notably the not-unwelcome ubiquity of Welcome Home), so it's a pleasant return to simpler times.
A typically minimalist release with lovely woodwind interludes and piano chords that power through right to the core and Ben Cooper's soothing vocals floating as if on a river themselves. It's a great track for this kind of weather, possibly best enjoyed with tea and a fireplace, if either of those things happen to be available to you.
Also, check out that artwork. It's like a lovely seasonal transition with the faded winter sandwiched by autumn and the rebirth of spring.
Genre: Folk
Mood recommendation: fireside dreaming.
5. New Boi - Tiña
On a debut album replete with wry humour and vocals redolent of early Billy Corgan, New Boi is a catchy number that encourages a steady and pleasant swaying motion throughout.
It's a kind of psychedelic rock that has seen widespread popularity over the last ten years or so due to artists such as Ariel Pink and the Arctic Monkeys, but there's also a 90s/2000s feel on here that evokes bands such as Tea Leaf Green.
Lyrically New Boi is almost a stream of consciousness that questions certain aspects of the body, while musically it's driven by a steady rhythm section and organ figure. You could imagine the guitar solo parts providing the backdrop to a parochial American gas station. I'd recommend listening along with the rest of the album as there's a lot of goodness on there in a vein none too dissimilar from this.
Genre: Psychedelic Rock
Mood recommendation: introspective / zoning out.