E The Elite
E balances catchy hooks with fun and witty wordplay.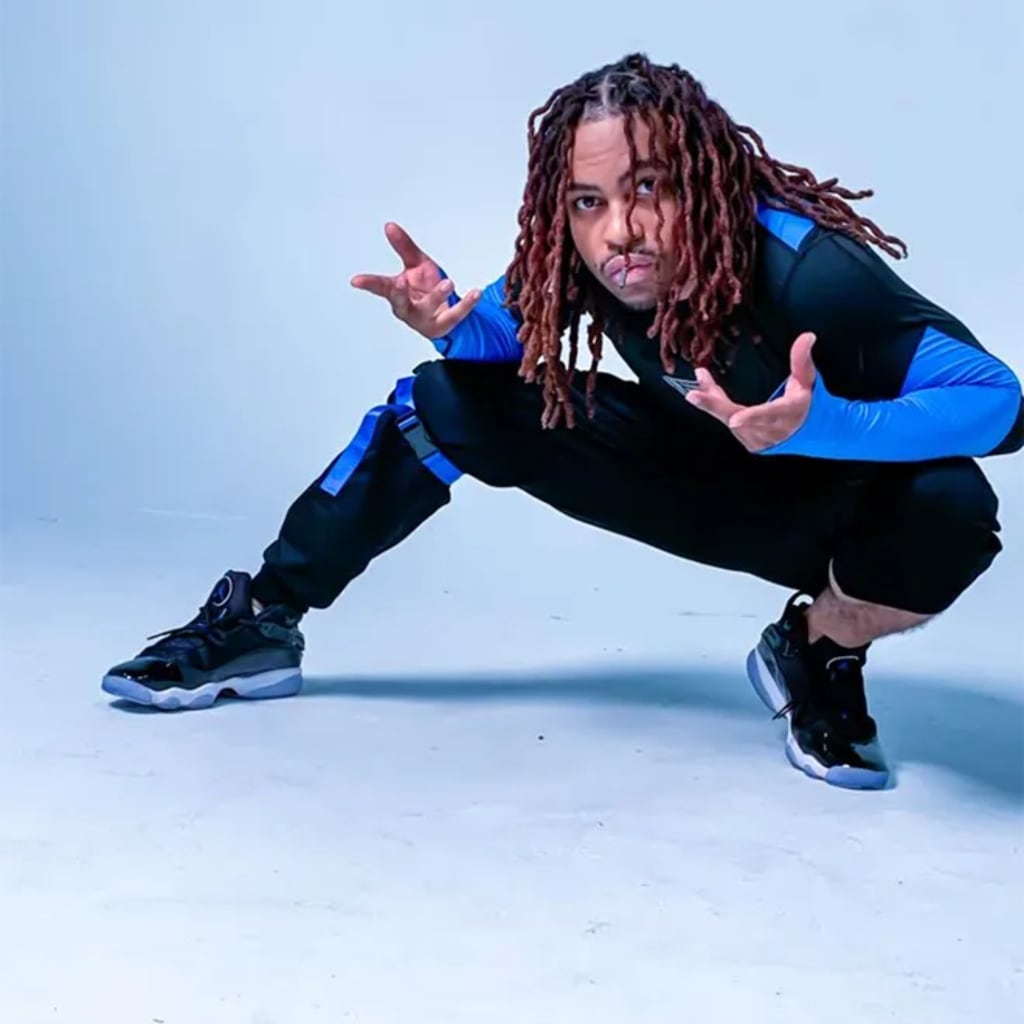 E speaks from his own personal experiences and uses his platform to guide listeners through his growth and progression in hopes that they can relate and grow together. Despite the tests and trials that E faced throughout his early life in Newark, he has maintained a positive outlook and has found therapy in the form of self expression.
What 1st drew you to music?
There was a local rapper whose family was a friend of my family and I looked up to her as a kid. Everytime I was with her and her family everybody showed them love and I wanted people to go crazy when they saw me too especially because I knew I could do it. I started practicing, found something I love to do and never looked back.
Do you have a preferred or chosen genre?
No. Its difficult to define what I do because one day I may want to incorporate Metal influence into my song the next day it's Deep House. As long as it has my touch and I like how it sounds. My umbrella term is "eclectic hip hop."
Do you write your own music, or do you collaborate?
I write my own music. Everytime I've ever recorded a song, it was my writing or from my mind. I'm not against collaborating on songs, I'd actually love to if more chances arise. I've collaborated a few times with other local acts that but not a whole heck of a lot.
What is your creative process like?
It depends on what I'm doing. Ideally though, I like to shut myself off from the world and lose myself in a beat while the words flow. I usually record like 10 skeleton songs and I'll come back the next day and I'm like "ok, only 3 of these are serious enough for me to pursue." Or I'll hear a beat and immediately have something. Some days I just flow off the head.
2021 seems to be a creative year for you with four new singles. Can tell us a little about these songs?
Yes. So as an artist I prefer to create bodies of work. As an artist it's easier to see your range when you release a project. Because I'm not dropping a big project yet I'm trying to encapsulate a portion of my essence in each track so that people wonder what I'm going to do next and I subvert expectations. That's why they all have a different sound but it's still me.
What is the best song you ever released and why?
That's a really tough one because I wouldn't release a song that I didn't think was dope. Plus it depends on my mood. But some of my favorites "How You Figure", "Sideways", or "First Edition"
What is your favorite song(s) to perform?
That's tough because I've got so many new songs I haven't performed yet because of the pandemic but I know they would go crazy. If I had to guess though, I'd say "Switch Up" or "ILTWIF".
What song do fans seem to favor?
At the moment "ILTWIF" is crazy but "Basically" is on its heels. But so many people like so many things so people hit me up about songs that I made for me thinking no one would like them and I'm surprised that it'll be their favorite.
Is there a hidden meaning in your music?
Always. My song lyrics are obscured by double entendres and metaphors that provoke thought or convey the depth of my emotion at the time. Sometimes I don't want to come on too strong. Also, people can't hold me too accountable if I am merely insinuating.
Are there any challenging aspects to writing and recording your music?
Yes. But it's because I care so much about what others think. When I remember how to forget about others opinions, that's when I make the best music.
What do you enjoy most about being a musician? What do you dislike the most?
I love recording vocals and becoming one with a song. It really empowers me. I don't really dislike anything about being a musician. As long as I stay in my lane no one can really alter my feelings.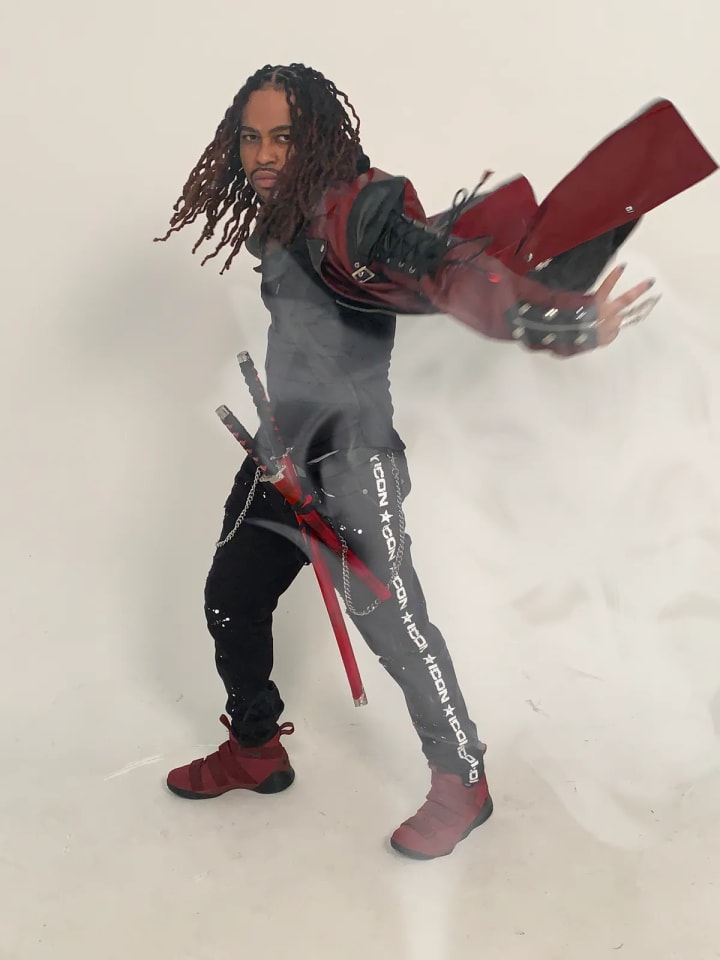 Other than fame & fortune, is there something you hope to achieve through music?
Yes. I want to own a lot of property and create opportunities and resources for those who need it. I want to uplift my family and friends and put them onto things that they never would have experienced.
Tell about a magical moment or positive experience that has happened during your music
Going to SXSW was an awesome moment for me. I got to meet so many artists whose verses I knew by heart and they gave me great advice face to face and had human conversations with me and that was unreal
What music do you listen to 'for fun'?
I like modern hip hop of course but I like 80s hits too. Hall and Oates, Boy George and the Culture Club, etc. I know a lot of their songs by heart.
Who inspires you musically?
My girl. My friends. My exes. My experiences.
If one artist were to perform at your party, who would get the call?
Ah man, that's tough. Probably, Kevin Gates or SAINt JHN.
How do you feel the Internet has impacted sharing your music?
There's a lot of pros and cons. I think it's better than ever because I've got fans all over the world and i don't know how I would've been able to hand a fan of mine in Germany a mixtape 10 years ago. But at the same time, social mediums and sharing platforms make things harder for musicians between unwarranted copyright strikes and unnecessary censorship.
What is your favorite/best outlet to connect with your followers Instagram, Spotify, FB, Twitter, iTunes? How would you want them to follow?
Please, please, please subscribe to my YouTube channel. It's "E the Elite" need the subs! Thank you! Feel free to follow me on IG @etheelite as well. My Spotify is "E the Elite." My name is the same everywhere so follow everything you can!
What is one message you would give to your followers?
Remember in life that you need other people to succeed. You can't do everything alone. You must also understand that everyone's experiences are different and they may not respond the way you would to certain situations. It doesn't make them "wrong." If you can handle life situations with patience and grace, you will realize that often times a situation is much less of a headache than originally believed.
What does the future hold for you?
More content, bigger waves, crazy live performances, and philanthropy. I will be loved or hated. But I will be.
Did I forget to ask something? Something you would like to say, that I did not address.
interview
About the author
Music Fan plus Talented Musicians and Artist equals mySoundmusic
Reader insights
Be the first to share your insights about this piece.
Add your insights