Dvwn Interview: The New KOZ Entertainment Signee Discusses His Upcoming Single, SoundCloud Beginnings and More
The artist's new single - 'Dawn Defibrillation Vol.1' - is set for release on December 16.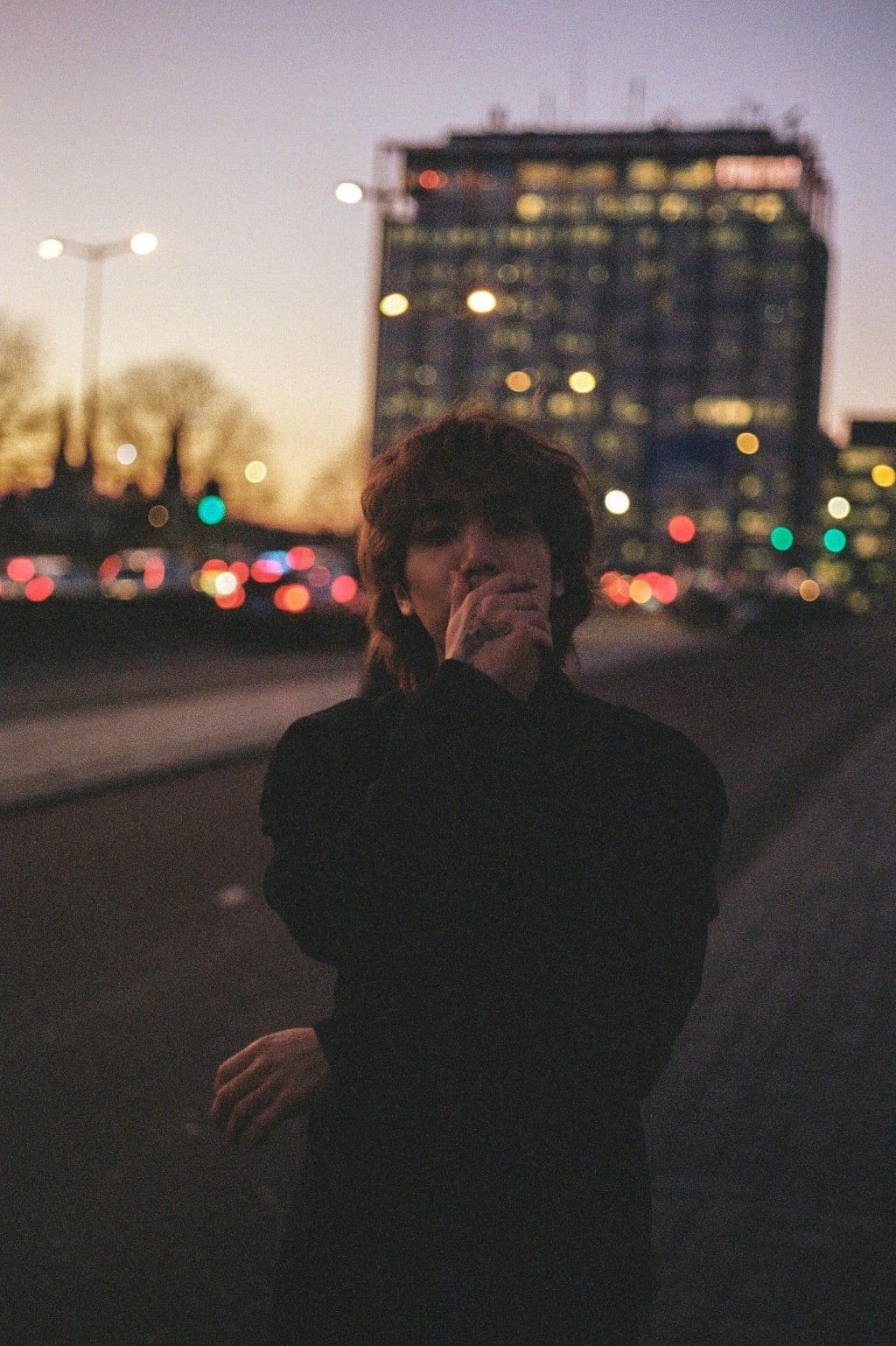 Credit: KOZ Entertainment
For Dvwn, music is all about passion: "I hope I don't lose my initial passion for music. For me, that seems to be the most important ambition of all. Instead of being influenced by money or being swayed by popularity, I want to pursue my initial passion," the singer says when quizzed about his ambitions under the KOZ (King of Zungle) Entertainment banner. And, with recent contributions involving working on songs such as Eric Nam's "Love Yourself" and Lay's "Mapo Tofu," it's plain to see that Dvwn's passion for this art form has allowed him to be as versatile as he is talented. Borrowing from a wide array of soundscapes, the former SoundCloud artist allows himself to seamlessly weave genres together perfectly, allowing for a more modern, inclusive musical outlook.
But now it's time for the South-Korean to take the spotlight for himself. Returning with a new single, Dawn Defibrillation Vol.1, the KOZ signee has resurrected songs from his Soundcloud days, officially releasing them to the public for the first time. The lead-single, "Last," is a vocal tour-de-force that sees Dvwn slip into falsetto during a powerful chorus, accompanied by subtle percussion and tone-heavy guitar stings. There's nothing overbearing about the song which feels freeform in style, and inspires hope with lyrics such as "The Darkest night is//just for a while, before the sunrise//Even though repeating nights come, I Shine."
Its B-side, "Insomnia" which features YAYYOUNG, is equally as good, and irrefutably a perfect duet. The warm, welcoming voice of Dvwn meshes well with the powerful, smooth cadence of YAYYOUNG, an artist Dvwn describes as an "amazing vocalist, but also a superb top-liner." It's a breezy, easy-listen that meshes trap beats with twinkling melodies and intertwined vocals that are irresistibly catchy.
Ahead of this release, we were fortunate to be able to speak to Dvwn about his signing to KOZ Entertainment, his latest single, and more.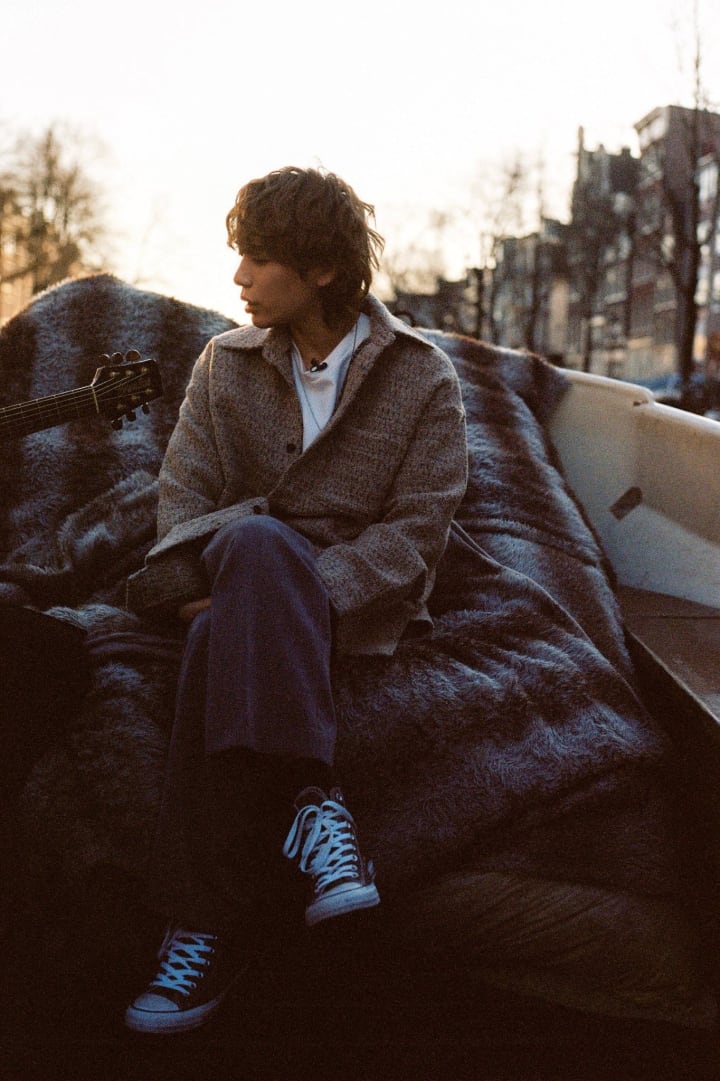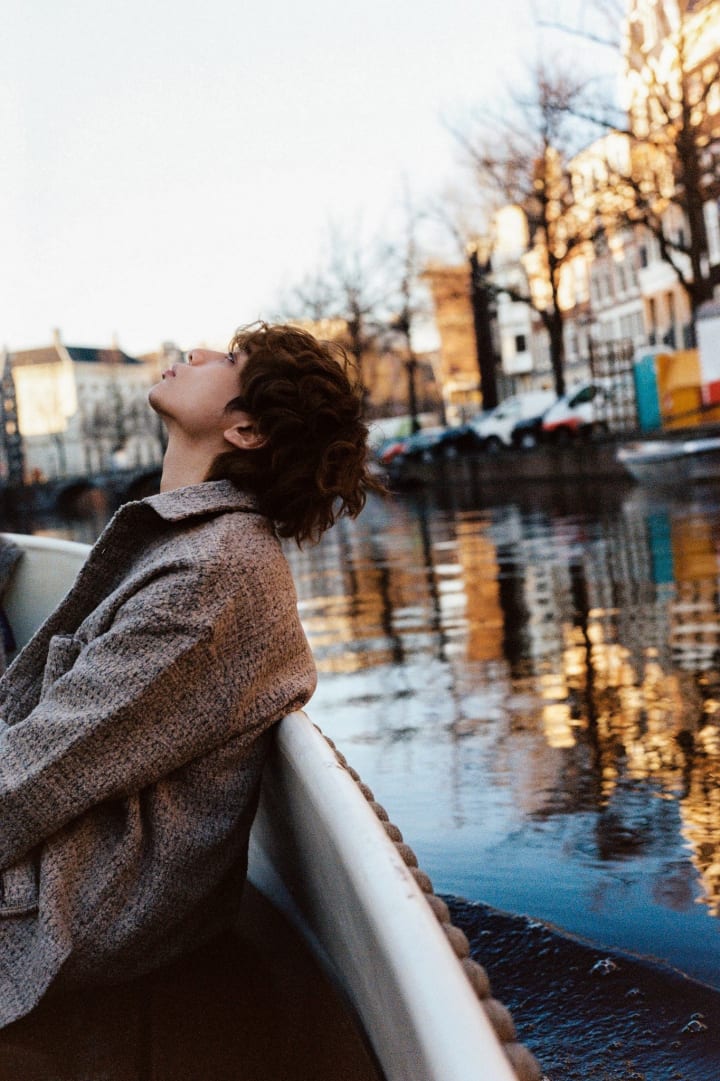 Nathan Sartain: First of all, congratulations on signing to KOZ Entertainment. How big of a deal is this to you?
Dvwn: Thank you. It was pleasant news. However, in the beginning, I felt a lot of pressure.
What was that pressure like, given you were the first signing to the label?
Frankly, it was a lot of pressure, so I was very conflicted. As I had to meet the higher expectations of more people in the future, I felt like I had to produce better music.
And what was it that appealed to you about KOZ Entertainment, and made you want to sign with them?
Zico said to me, "I'd like more people to listen to your music so join our company. I have absolute confidence in your musicality, so trust me." His words deeply resonated with me and touched my heart to sign with KOZ Entertainment.
Your first introduction to fans through the label was on the track "Being Left," which was released before it was announced you had officially signed. The response was positive, which must have left a good feeling? 
I felt a breath of relief. After releasing the song, I finally managed to announce the fact that I was signing with KOZ. And I felt good that in the feedback, people sympathized with the song.
Additionally, how was it to feature on a song such as that, with an artist such as Zico?
Zico had worked with numerous top artists, so this title song could've featured any famous artist. Instead, he gave me a chance to prove myself as a rookie in the industry, so I felt tremendously grateful. On the other hand, it was also a huge burden. Since I was confident that the song was good, I was worried that it might be my fault if the song didn't do well in the music charts or if the public reaction was negative.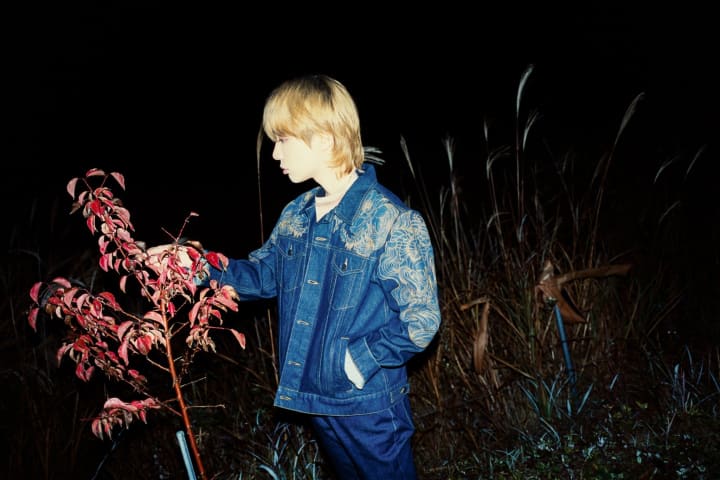 Your beginnings as an artist came in 2017 through Soundcloud. How did outlets like that help develop a fanbase for you, and was it vital that you could use methods like this to distribute your music instantly to a global audience?
Of course, SoundCloud has been a great source of launching my career. Before SoundCloud, there was no platform to get my music out to the public. I feel like I received feedback from all over the world regarding my music through SoundCloud.
Similarly, how important was something such as Soundcloud to your personal development as an artist?
SoundCloud marked my start. I think the existence of SoundCloud has led to my current contract with KOZ Entertainment. After having listened to my music on SoundCloud, many labels, including SM Entertainment, got in touch with me to produce and write songs. Zico had also contacted me. Currently, I have a friend and partner who makes music with me, called brightenlight, whom I met through SoundCloud as well.
Back when you were releasing music independently like that, how did you approach your songwriting and recording?
When I was making music independently, I first received tracks from a track producer, then worked to attach my own melody and lyrics onto the track. I worked through a ping-pong process of exchanging files online. Now, I discuss a lot with my musical partner brightenlight, and make songs together from the beginning to the end.
Stylistically, your music is quite versatile. Do you believe it's important to be able to show a variety of colours through your own music?
That's for sure. I think an artist must be able to be versatile and excel in every genre. Of course, it isn't a necessity for all artists. However, personally I believe one must be versatile stylistically in order to be able to express more musicality and individuality.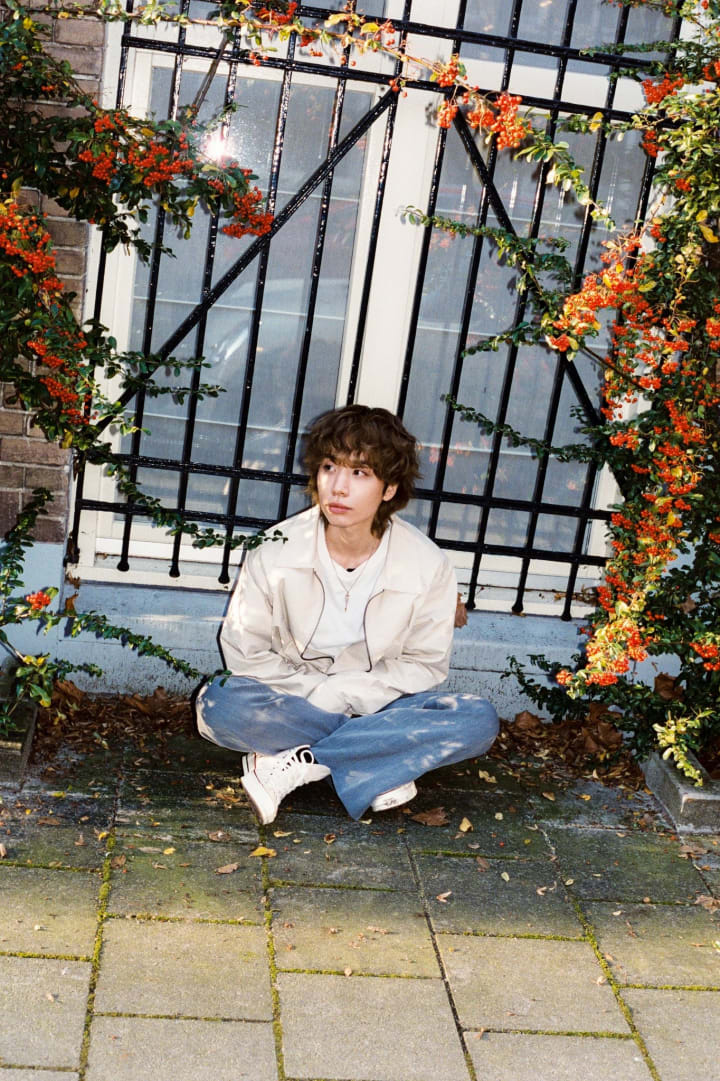 Moving on, let's talk about your new single, "Last." What can you tell us about that song?
"Last" was the last song I worked on my first album Dawn Defibrillation EP, released on SoundCloud in 2017, and was not officially released until now. When I first worked on this song, I felt limitations in leading the narrative of the album with one song and decided to produce other units of the album as well. While watching the positive public reaction to "Insomnia" and "Incinerated Memory" before I released "Last," I paradoxically felt a sense of increased pressure which energy I instead transferred into my music. I think it would be a nice song to listen to alone while sitting on an empty bench.
Knowing that this song will receive increased attention through your signing to KOZ Entertainment, did you approach the recording process any differently?
I recorded the song in the recording studio because I wanted to try working in a new environment, but it felt awkwardly strange and didn't go quite as well as I expected. So, I ended up recording in my own studio like I'd done previously.
The single also features "Insomnia," which is a collaboration with YAYYOUNG. How did that collaboration come around, and how do you feel she helped the song's quality?
I loved YAYOUNG's music on SoundCloud. So, I contacted her because I wanted to work with her, she gladly accepted my request and the collaboration came around. She's an amazing vocalist, but also a superb top-liner.
In both of the tracks, there is quite a warm colour present, particularly "Last," which has quite optimistic lyrics towards the end of the song. What was the meaning behind presenting this side of you through your music?
In fact, I wasn't optimistic or positive while towards the end of finishing my album. Rather, there was too much outside pressures for me to having to produce a good song. So, I think in the end, the song encompassed my thoughts to "cheer up" and be positive during my low times.
Lyrically the subject matter is quite introspective and personal. Is that something that you feel can help set you apart from other musicians, and do you think it helps create a better relationship between you and your fans, given you are honest with them through your music?
I don't think what I feel brings about too much differentiation. Many artists share similar emotions, themes, and even content, but I think the differences in musicality and expression method create the distinction and individuality of different artists overall. In all honesty, if I cannot pour my heart and soul into my music, I don't believe people will relate to it. I'm not good at embellishments. I like to keep my music honest and simple.
Back to the recording process for a moment, did anything change in terms of how independent you were allowed to be, given you are now signed to a record label?
Something that has now changed is that now many staff members also partake in the process of making the album. Hence, I feel more responsible in a way. The music that I make is now not only my music but also that of all the people and staff that work collectively towards it. I hope that the people that I work with in the label also feel a sense of achievement as I do. Another monumental change is that Zico listens to my music and gives me feedback, which I appreciate greatly.
Furthermore, what sort of music, or perhaps other art, inspired you during your process of writing and recording this single?
The movie "Leaving Las Vegas" influenced the album Dawn Defibrillation. In the movie, Nicholas Cage's family dies because of his own mistake, and then he steadily breaks down in guilt. Amidst the guilt, he also falls in love again, I then believed that love could exist in any situation. Las Vegas, as a city of pleasure, a place where human nature drives desires, inspired me with notion that an image could be both desolate and grandiose. In particular, the movie's OST, "Angel Eyes" by Sting, is the reason I started making music myself.
Do you have any plans after the single's release, such as an EP, or do you wish to just take things as they come?
Dawn Defibrillation will continue to be released as a series and will be finalized with an EP or LP. So please stay tuned for the next biggest thing.
What hopes and ambitions do you have as to where you can take your music under the KOZ label?
I hope I don't lose my initial passion for music. For me, that seems to be the most important ambition of all. Instead of being influenced by money or being swayed by popularity, I want to pursue my initial passion.
And finally, is there anything else you wish to say to either your fans, or just in general?
I'd like to say thank you to everyone who has supported me throughout my journey. In the near future, I will come back with better music.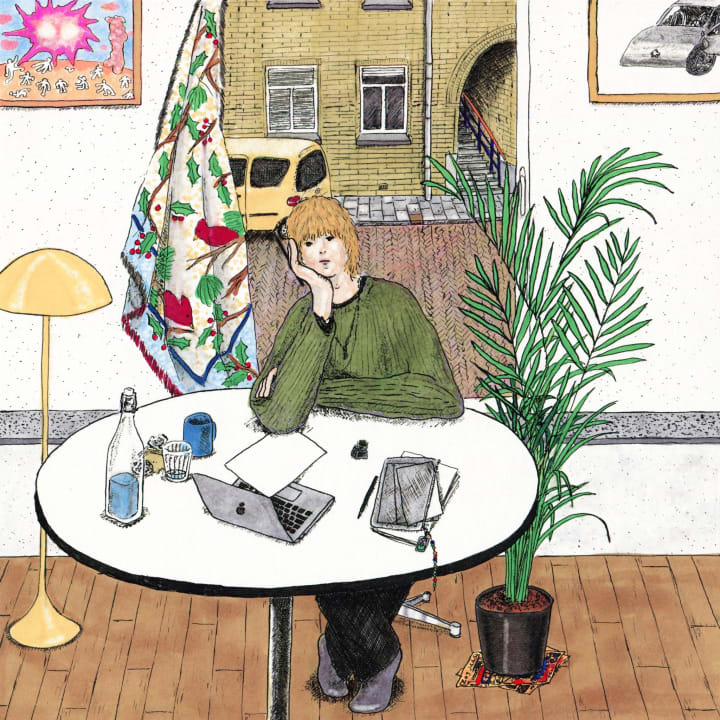 Dvwn's single Dawn Defibrillation Vol.1 will be released December 16 through KOZ Entertainment.