"Drugs" should not be our Favorite Songs.
This needs to be stopped.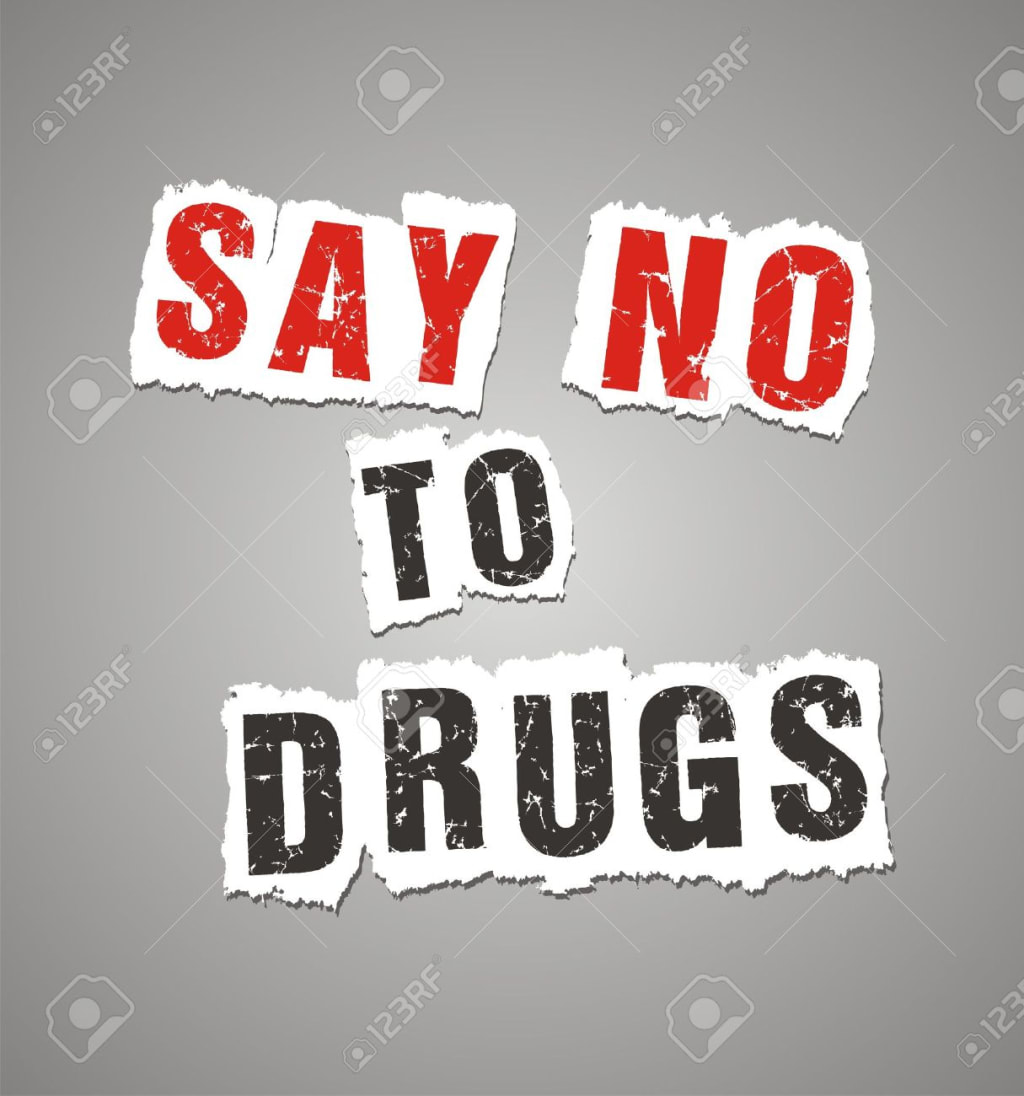 Music has been one of the biggest forms of communication since forever. We as music listeners , listen everyday to different songs that relate and talk about different themes, lessons and challenges of life. This has been common for a long time as I started to notice a pattern for this. These are mostly common in hip-hop or pop songs on the radio. There are many songs that we love to sing that have one common theme that is always brought up in these songs: Drugs. Some won't bother to say it because of how good the song is, we do not care what it is truly about. We will still listen and praise the artist and song. I believe that music artist should stop talking about Drugs in their songs and start doing something about it.
I was able to make connections with this with how artists usually send their listeners the wrong messages in their songs because if they are singing about how cool drugs are, then the fans will listen to them and start doing drugs as well. I realized that this is a dangerous pattern that needs to stop. Recently, Chicago Rapper Juice WRLD passes away in this past December due to a accidental drug overdose. We lose several music artists in the world who abuse drugs such as Mac Miller, Lil Peep and many more. If you went back and listened to their songs, each one talks about their struggles with addiction in either references in song titles or hidden lines in the songs. That made me think of how so many artists we listen to today have songs like that and it has been like this for decades.
1. "Can't Feel My Face" — The Weeknd
"Can't Feel My Face" was the third lead single off of Canadian R&B/Pop singer The Weeknd 2015 second studio album, Beauty Behind The Madness. The song title references a effect from usage of the drug cocaine, which numbs the face. The song peaked at #1 on the Billboard Hot 100 and was nominated for two Grammy awards and a Kids Choice Award. A award show where the viewers are kids has nominated a song about drugs in their nomination committee, where drugs
2. Lean With Me - Juice WRLD
"Lean With Me" was the third single released of the late young Chicago rapper, Juice WRLD off his 2018 debut studio album , Goodbye & Good Riddance. It peaked at number sixty eight on the Billboard Hot 100. The song title is referencing the drug "lean" which is a liquid drug that mixes cough syrup with sprite soda in styrofoam cups. It also deepens into the personal background of Juice WRLD's early stories of real-life addiction.
3. "Coco" - O.T. Genesis
"Coco" is a song that was released by Long Beach native rapper O.T. Genesis on October of 2014. The song became a commercial success by peaking at #20 on the Billboard Hot 100 and caused a popular meme spree on Social Media.
4. Broccoli - Big Baby Dram
"Broccoli" was a song released by new up-and-coming artist at the time: Big Baby DRAM featuring new Atlanta rapper Lil Yachty. It was the lead single for his debut studio album of the same name in 2016 and peaked at #6 on the Billboard Hot 100. The song title is a slang name for the drug marijuana.
Some more examples are songs with hidden lines or references in them about drugs like
1. We Can't Stop by Miley Cyrus
"We Can't Stop" was the lead single off her 2013 album, Bangerz. It peaked at #2 on the Billboard Hot 100. In the second verse, she says a line "Tryna get a line in the bathroom," and in the bridge "Dancing with Molly."
2. "A Team" by Ed Sheeran
"A-Team" was the lead single off his 2011 album. It debuted #3 on the Billboard Hot 100 and became number one in over 10 countries. The song really tells the story behind of a woman who is struggling with addiction and hints with a few lines "and go mad for a couple grams," and "But lately, her face seems slowly sinking, wasting crumbling like pastries."
3. "We Found Love" by Rihanna & Calvin Harris
"We Found Love" was the lead single off of Barbados singer Rihanna's 2011 album, Talk That Talk. The song chorus line and title "We Found Love in a hopeless place" references how a relationship found love through drugs and also the music video for the song can add evidence to this.
4. Lucy in the Sky with Diamonds by The Beatles
"Lucy in the sky with Diamonds" was a single that was released in 1967 by English Band The Beatles. The reference and background of the song was admitted by the band to be about an experience from LSD. Even one of the most influential bands of all time has talked about drugs in their songs. This shows how long this has been going on and dates back into the sixties.
What do these examples all have in common? They all have had a significant impact in music on listeners. These are not the only examples. Some songs you probably have in your playlist are about drugs and you never know. The only problems with us viewers that we need to recognize is that this something dangerous and address it and not just listen and overplay the song because it sounds good. If we and other famous celebrities praise awareness for people with addictions, it starts with them and look at the root of the problem.