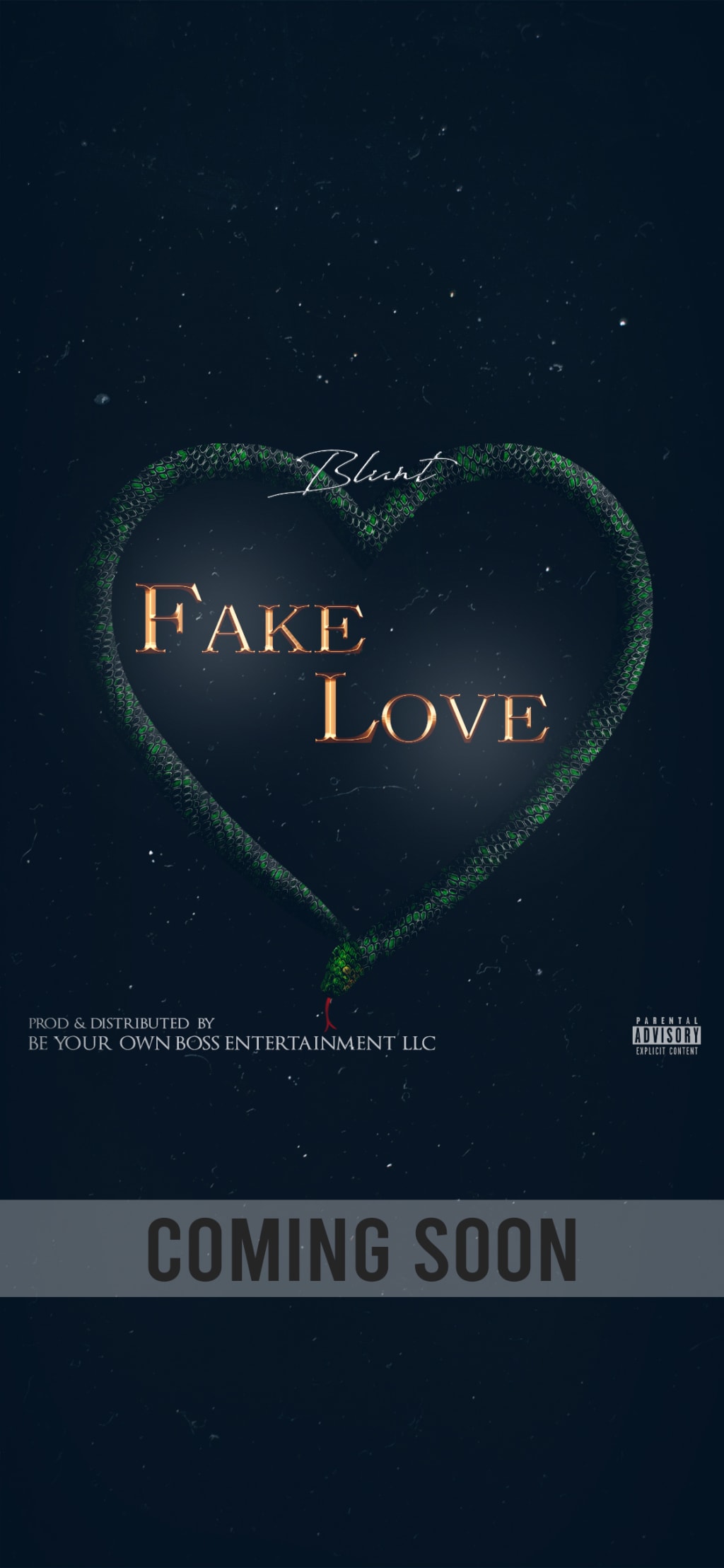 "Fake Love" Cover Art
Introduction
Hey wassup with y'all.? I'm "Blunt" a literary artist from Cle, OH; I started with poetry, hip hop, short fiction, and playwriting while studying journalism, music production, and marketing. I did this because I knew my future would involve no revolve around my passion for the arts; always has. I went to Elite Academy of the Arts and Cleveland School of the Arts, studying under some outstanding writers, performers, and producers along the way like LaMarr Dillingham, Kisha Nicole Foster, and Daniel Gray-Kontar to name a few. I took sometime to myself to work on the craft; now I'm ready to share all my long nights, reasons to cry, and lessons I've learned with you guys.
This will be my personal journal/community for supporters that want to get my personal output on my journey and more directly support my cause. I'll do lyric breakdowns, social promotions, tell stories, and anything else I think you all might find interesting. At the very least I'll do monthly updates on what I'm working on. I'd like to thank you all in advance for everything. You taking the time to read this means a lot to me and hopefully it marks the beginning of a long term relationship.
Enough stalling; let me tell you bout my first drop.
(Disclaimer: I recently rebranded and changed my name. This is my first drop-post rebrand.)
Story
Ight so there's a few things you need to know about me if we gone be fam. Every now and again… I cap; yup CAP.! It's rare, but it happens so I'll tell you when I'm cappin. Now's one of those moments... DON'T laugh lol. I've dropped music before under a different name and brand, but after learning some things and missing out on too many opportunities I've decided to put my best foot forward.
I'm investing every dime I have into making a name for myself; a name that I can be more than proud of. I worked on my craft for years while going to school, working, and trying to deal with the problems of everyone else around me. Over the last few months I dedicated more of my energy to my mental health, goals, and obviously my craft. I started studying other entrepreneurs, artists that own labels, along with books written by millionaires to learn how to do good business then went into business for myself; I am now the CEO/President of Be Your Own Boss Entertainment LLC; a small production company in Cle, OH.
(Leave a like if you want to hear about that)
I'm also the only recording/literary artist we have signed so I'm RESPONSIBLE for the PRODUCT.! I made some merch, music, plans for short films, books, and animations. I know it sounds a bit ambitious, but that's why I started with my music; "good music" is subjective, but i feel like my music is good and my passion for the craft will push it to be great-amazing. I'm more than confident my dreams are reachable cause they've been chasing me. Question is are you coming along.?
This is just the beginning, my first single "Fake Love" drops Sept 25th. I really hope you enjoy it; there should be a link to click on to pre-save it on spotify and apple music. Thank you for taking the time to get lit with me; it was fun. If you enjoy the song, look out for the lyric story I do breakin em down in depth and letting you know what some of it means. Talk again soon.