Do Inexpensive Gifts for Musicians Exist? Yes!
Can't drop thousands of dollars this Christmas? Here's some affordable musical gifts for under $100 for your favorite musician.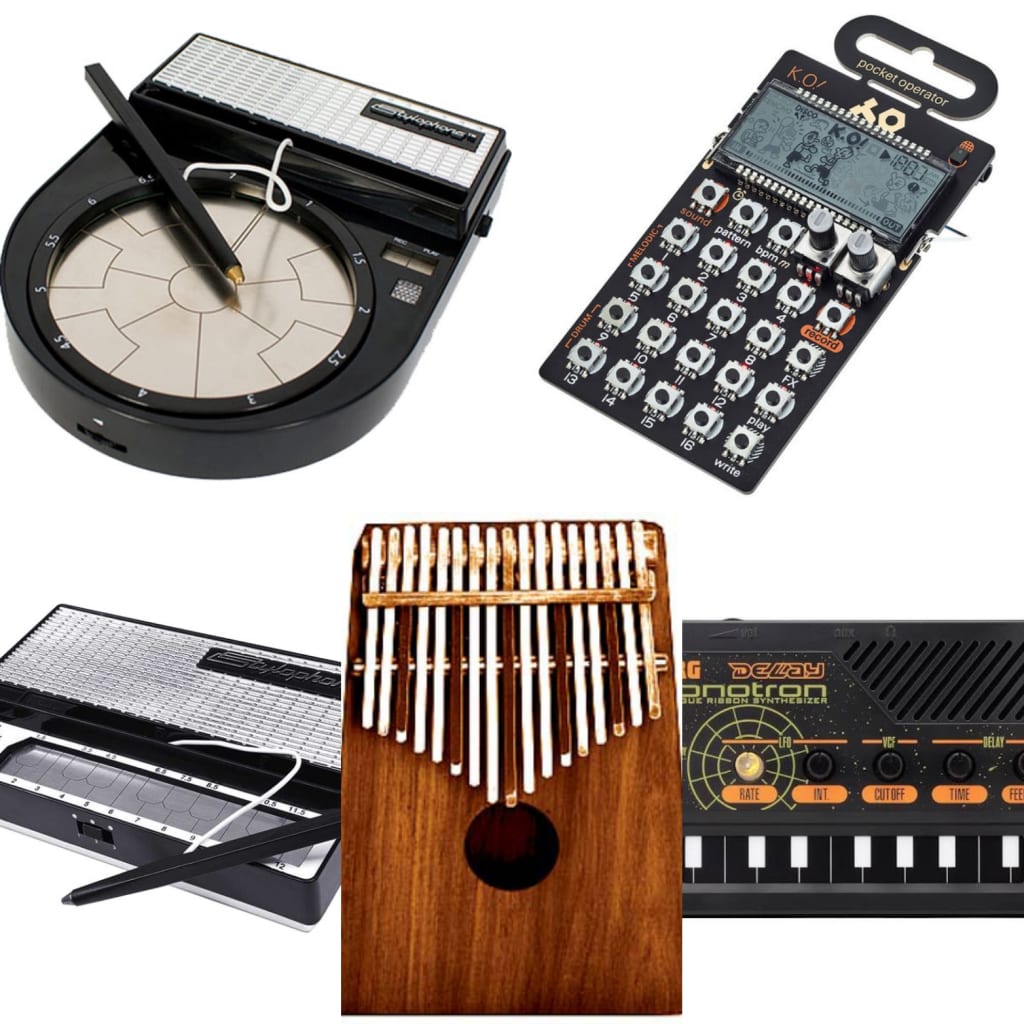 Inexpensive gifts under $100 for synth nerds and musicians.
If you know anyone like me, I have a small stockpile of expensive synthesizers, drum machines, guitar pedals, and noise makers that defy description. One of the most difficult things for friends and family to do, when it comes to Christmas or birthdays, is to find gifts that interest me that don't cost hundreds of dollars. Lucky for you, I've compiled a great list here of very fun synth and electronic based music gifts that are affordable, fun, and will be sure to delight any musician or synthesizer nerd like myself.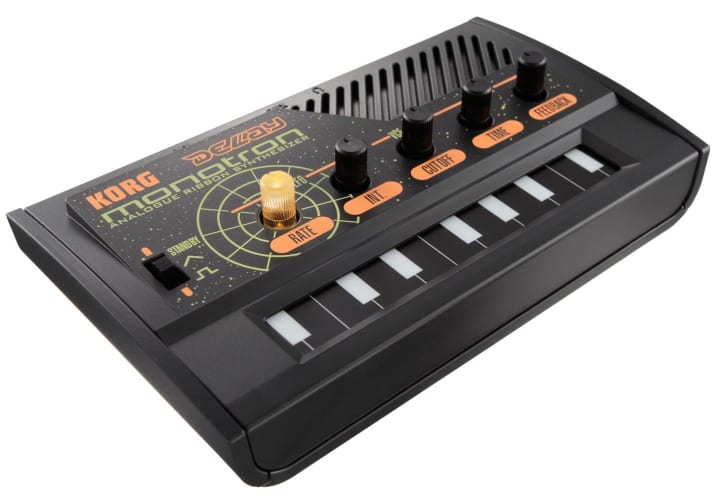 First up is a miniature ribbon synth and effects box that I have demo'd previously on my website…the Korg Monotron Delay! The Korg Monotron Delay is a very fun and compact little ribbon synthesizer that also includes an amazing delay feature. With a headphone jack and an audio in, you can use it with your existing electronics and create some truly wonderful chaos. It runs on batteries and can be used with or without other gear. The Korg Monotron Delay retails for under $50.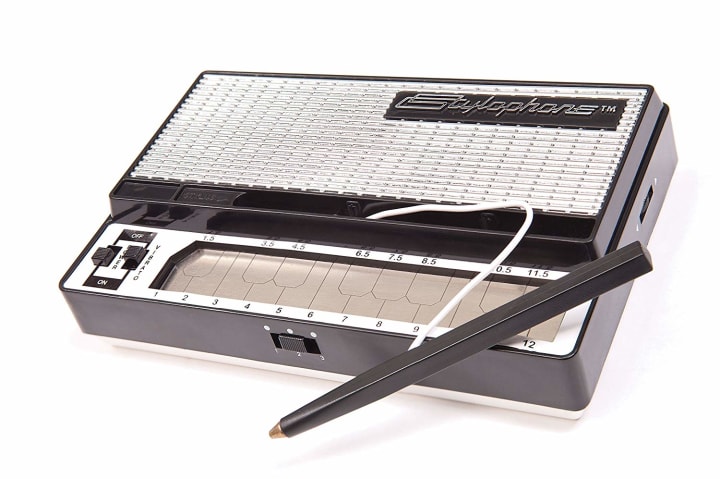 Next up is another amazing little piece of art called the Stylophone pocket synth. The Stylophone is a recreation of a synth from the 60s but now in convenient pocket form! This is a fantastic little synth also runs on batteries and includes three different sounds. You use the attached stylus to play. There's a tuning knob that allows you to play with alternate tuning and do pitch bend effects. This one also includes an audio in, so you can run additional instruments through it! The Stylophone is tons of fun and retails for under $30.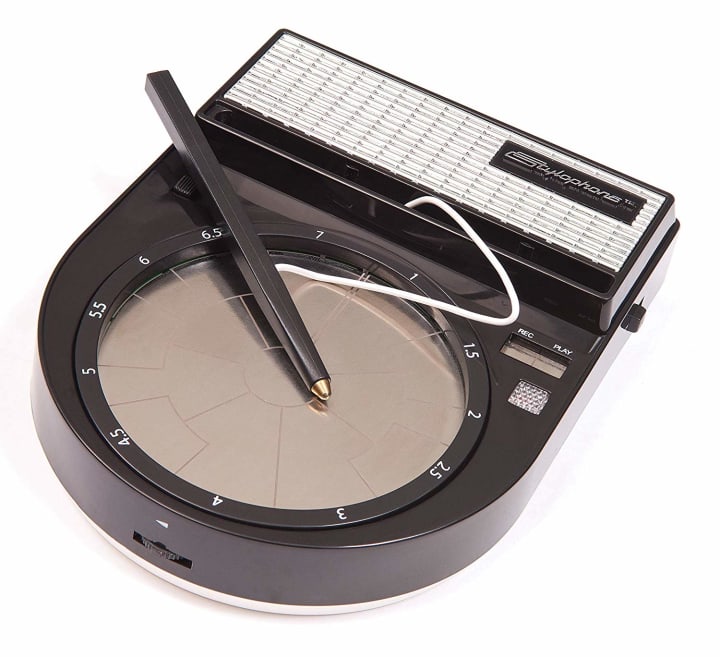 The next one is from the makers of the Stylophone, this one is called the Stylophone Beatbox. This is a unique handheld, battery-operated, synthesizer and drum machine hybrid. This one includes a beatbox, percussion, bass and a new scratch function. There is also tuning knobs and a tempo adjust control to produce endless possibilities. The Stylophone Beatbox retails for under $40.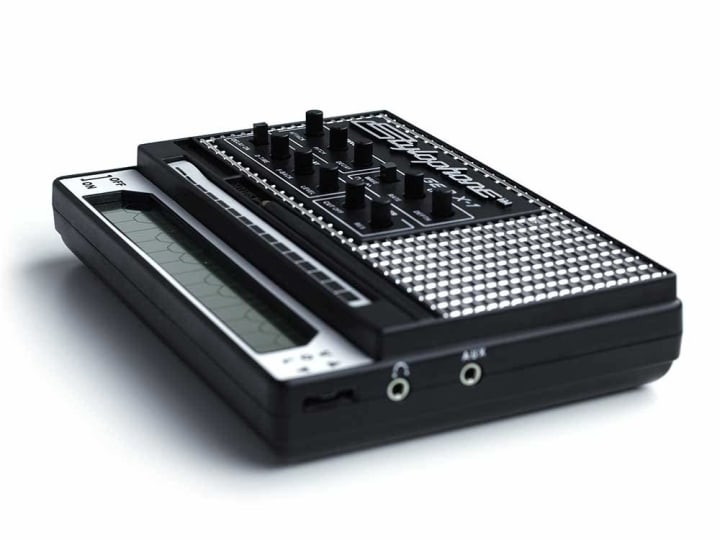 Going down the Stylophone product line, next one up is the Gen-X1. This is another portable synth box with two ways to play and can also be used as an effects box. What I like most about the usability of this one is that you can hook any other electronic instrument into the audio in and manipulate those sounds to your heart's content. The Gen-X1 has a built-in speaker for playing around on the spot and is run off batteries. It includes an LFO and filter cutoff, tons of delay options, sub-octave switches, and Pulse Width Modulation button which can be used to create a chorus effect. This one costs a little more than the other two types of Stylophones but that's because you can do so much more with it. The Stylophone Gen-X1 retails for under $70.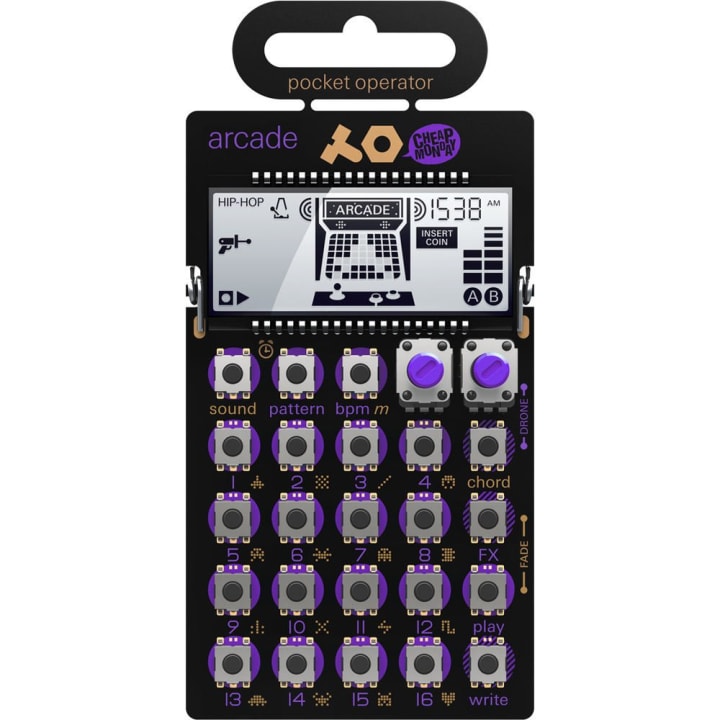 If you really want to see someone light up during a gift exchange, check out the Teenage Engineering Pocket Operator line. There's multiple Pocket Operators, each one that specializes in different sounds, leads, and styles. There is an Arcade, Bass, Speak, Robot, Office, Rhythm and more. They are all battery operated and can be used as standalone grooveboxes , chained together to form a battery operated army, or synced up with other instruments to play a part in your next song. They all have sequencers built in that are easy to use and can create entire songs in the palm of your hands. Arguably, the most popular Pocket Operator is the PO-33 Fight. The PO-33 includes a built-in sampler which means you can sample you're own sounds, noises, quotes, basically any sound you want into it. The PO-33 does cost a little more but you can do so much more with it! The Pocket Operators range from around $59 to $100.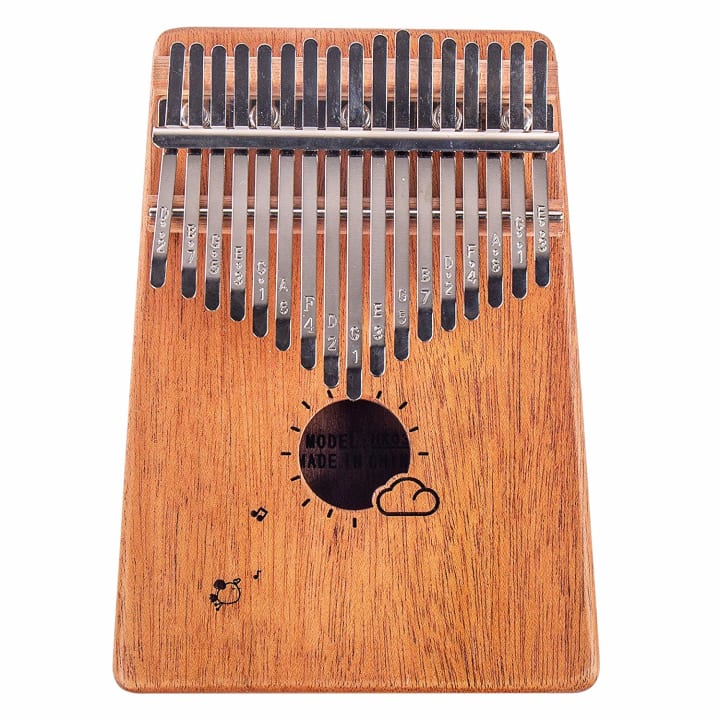 Want something a little more traditional that doesn't need a power source? One instrument that seems to be making a lot of noise on social media right now is the Kalimba. The Kalimba is a small handheld thumb piano that uses metal keys mounted to a sound board. Once you hear the sound that it creates you'll immediately recognize it. The Kalimba has a soothing music box or lullaby type sound that you will instantly fall in love with. You will immediately be making beautiful sounding music with this device and it will be the hit of anyone's gift giving experience. You can get an exquisite looking high-quality Kalimba for under $30.
If you enjoyed this article head over to my website SHELFBLACK.COM. Click the link and I've included Amazon links to each item I've discussed here. I post gear reviews, album/artist spotlights, original synth music, and informational pieces like this.