Playlists
Dive into Russian Culture: Russian Music
A collection of my favourite Russian language songs from multiple generations. I discovered both playlists and single hits from YouTube to show all of my friends on Vocal!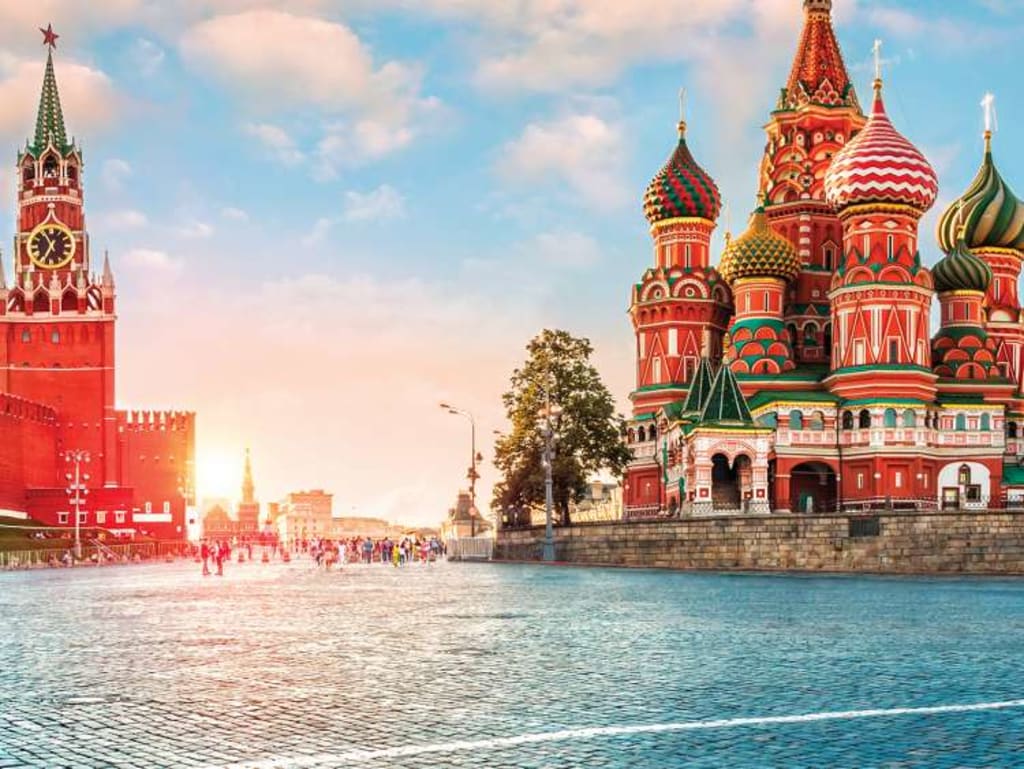 Why am I so interested in Russian music?!
As I explained in previous blogs, I have been devoted to the Russian language and culture since I was 12 years old. My first ever Russian song I listened to and liked was the birthday song from Cheburashka and Krokodil Gena, which is a classic Russian cartoon from the 80's (before Russia became independent). After studying Russian and visiting multiple Russian stores all around the Bathurst Manor neighbourhood for the last 4 months in 2010, I surfed the net for some good Russian hits that I want to try listening to. It did not have to be popular music from the generation I was residing in. Back then, I had a penchant for music from the older generations such as the 40's, 50's and 60's. I was able to find older Russian music on YouTube and came across some interesting folk hits.
This was the first Russian folk song that I listened to in October 2010. I fondly remember this tune like it was yesterday!
This was not the first or last song I listened to throughout my Russian language journey. More and more songs from various time periods were enjoyed and listened to. As a matter of fact, many of them were older songs. For the majority of 2011, I spent more time on YouTube where I would find most of my Russian music for free. Of course, there were CD's I couldn't have borrowed from the public library or buy from the Russian souvenir shops in my area. But, I decided not to for the better. I would ask myself, "why spend all the unnecessary funds on expensive Russian CD's or borrow from the library if I could find them for free on YouTube? I don't have a record player or a CD player that I use as often and I definitely can't afford to buy a Russian CD every week. I have a computer, my iPad and my phone, so what's the purpose?!" I would download and save playlist that included different Russian folk and classic songs such as Kalinka or Goluboj Vagon (Blue Wagon) and listen to them in the evenings or in the backyard.
Check out a cute video clip of Cheburashka and Krokodil Gena singing Goluboj Vagon!
I continued valuing Russian music throughout my teenage years, even when I went to high school in a low-income neighbourhood. I did not have many Russian friends to practice speaking with since there weren't many Russian youth in the area I went to high school in. On the positive side, I was still able to visit all of the Russian places and still listen to the songs I enjoyed during my junior high school days. A few teachers spoke Russian, so luckily I had the opportunity to practice with them. Some of my Russian- speaking middle school peers were on Facebook, so I got to distantly practice my Russian with them. Listening to Russian music on a regular basis helped me improve my pronunciation and gave my vocabulary a bit of a kick.
There was this one Russian movie that I found on YouTube. The movie was called Priklyucheniya Elektronika (The Adventures of a Robot) was a classic movie that was released in 1979. In the movie, the protagonist sang a song that eventually became a classic. The song was called Krilatye Kacheli (Winged Swings) and I remember the scene very well. Every time I picture that scene in the movie, it brings me joy.
Here is the song Krilatye Kacheli from the movie
During my late teenage years, I shifted from classic Russian music to more popular hits from the newer generations such as the 70's, 80's, 90's and the 2000's. One of my favourite artists from these specific time periods is Lyudmila Senchina who is sadly deceased. Even if she is not physically in this world to make more amazing music, her glorious singing voice and classic hits are a treasure. I have a few of her songs that I was able to download on my computer and my phone a few years ago. I listen to her songs from time to time, because many of them are very spiritual and calming to listen to while going for a peaceful nature walk. One of the songs that I really love is U prirody net plokhoi pagody (Nature has no bad weather) which is still stored on my phone to listen to with and without WiFi. This is such a classic song to remember and cherish for the remainder of my life!
I do not recall many of the songs in this playlist, but can recall the instruments and some of the words used in the songs. I only remember one of the songs I found on this playlist. This one song called Belaya Noch (White Night) that I listened to was from the 80's and even listen to it occasionally on YouTube. Many of these Russian songs are impossible to find on Apple Music, but can be listened to and downloaded on platforms such as SoundCloud which I use quite often.
Here is one of the playlist of Russian songs that I discovered on YouTube. All of these songs are from the 70's, 80's and 90's!
When I turned 16 years old, my taste in Russian music slightly changed, but I did not forget to treasure some of the classic Russian songs I enjoyed in my youth. I did not listen to much folk music since I listened to so many of those songs earlier in my teens. After randomly discovering multiple songs by various artists such as Natasha Korolova (the singer who sang Yellow Tulips), I began obsessing over Russian electronic disco hits from the 80's, 90's and 2000's.
Over time, I was able to discover amazing artists such as Kraski who created one of my favourite Russian dance songs called Oranzhevoye Solntse (The Orange Sun). I have that song on my iPad so I can give it the odd listen while I am strolling around the parks or lounging around at home. It is one of my go-to workout songs, since it has an amazing techno beat.
I have a playlist of Russian hits that I really enjoy listening to. I figured I would show you as opposed to me constantly rambling for too long. I want you to get a taste of good quality Russian dance music! Enjoy!
In terms of Russian music groups, my all time favourite would have to be the girl group called TATU from the 2000's. Songs such as Robot and All The Things She Said are my two favourite songs by TATU and would constantly listen to them. I try not to listen to them too often, so I don't get sick of the songs easily. I like to treasure them and save them for when I get really bored of specific songs. All The Things She Said was downloaded a few years ago on iTunes. Robot was found on SoundCloud and I was able to save the track on my phone to listen to at any time of the day or night. I did not need WiFi to access SoundCloud which is awesome, in my opinion! What I like about those two songs are the uplifting beat, intriguing sounds and the magical singing voices of both girls. Hopefully I will discover more music groups as I continue listening to Russian music for the rest of my life!
Give Robot a listen and maybe you'll love it! Below is All The Things She Said which is another incredible hit by them!
I hope you give these songs a listen. If you know Russian, these will be no problem for you. If you don't know Russian, TATU has a bunch of English songs for you to explore. If you want to learn Russian and don't know where to start in the music department, use this blog as a resource! Please feel free to send me a tip, like this story and share with your family and friends. Please feel free to follow me under the name of naturalbibliophile22 on Instagram for a chance to connect and be in the loop for more amazing Vocal stories! Cheers to you and have a great week!