Discover The Genius of Steve Pradd: Award-Winning Film Composer, Arranger, and Orchestrator
Music Spotlight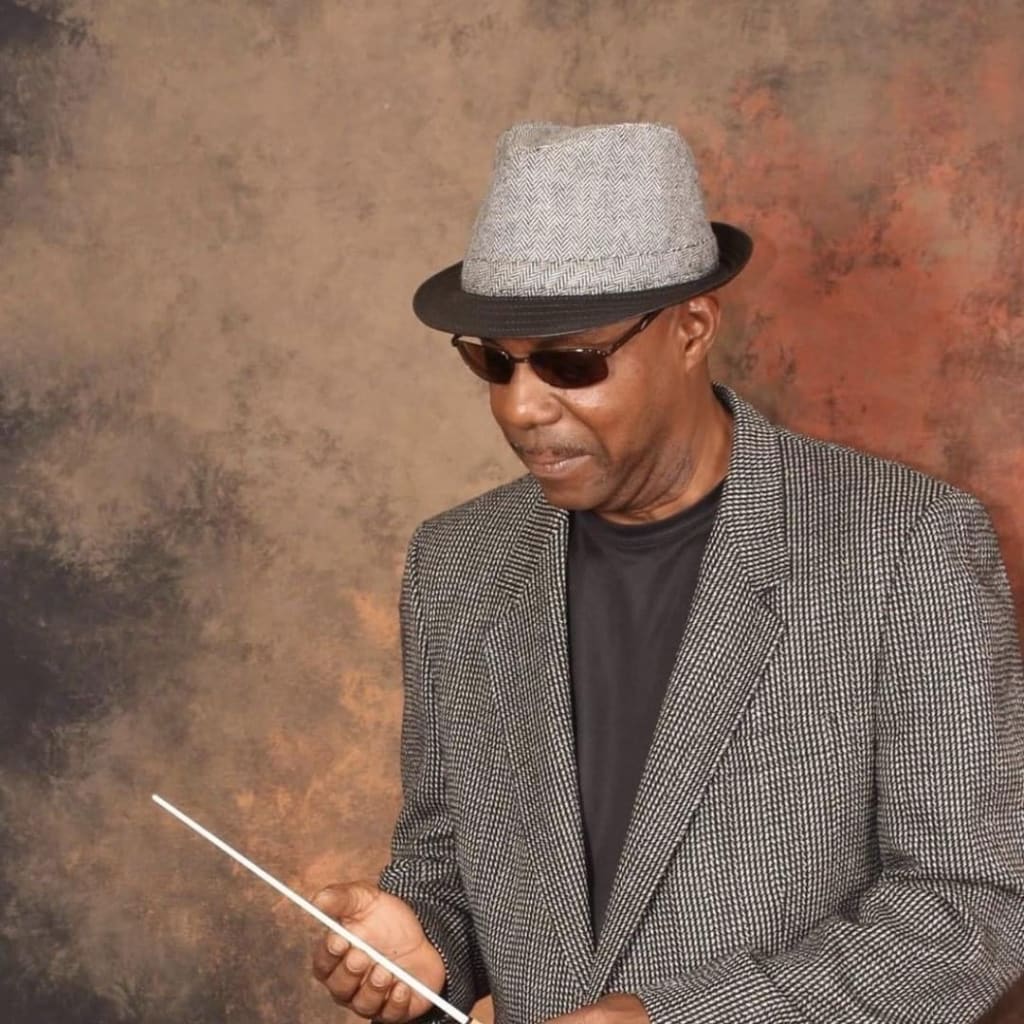 Introducing Steve Pradd, an exceptional talent in the world of film composition, arrangement, and orchestration. With a remarkable track record, Steve has garnered multiple ASCAP Awards for his outstanding contributions to the industry. His exceptional skills have also earned him the prestigious Berklee Achievement Scholarship for Film Music Composition.
In 2021, Steve took his passion and expertise to new heights by establishing Pradd Film & TV Scoring LLC. This dynamic company is dedicated to providing top-notch film scoring and music production services. Based in Southern California, Pradd Film & TV Scoring LLC is proud to be SB/DVBE certified, further demonstrating their commitment to excellence.
With Steve at the helm, clients can expect nothing short of excellence when it comes to their film scoring and music production needs. His deep understanding of storytelling through music allows him to create captivating soundtracks that enhance the emotional impact of any visual project.
Whether it's a feature film, television series, or any other form of media requiring a powerful musical backdrop, Steve Pradd and his team are equipped with the skills and experience necessary to deliver exceptional results. From composing original scores to arranging intricate musical pieces and orchestrating captivating melodies, they bring stories to life through their artistry.
Experience firsthand the magic that Steve Pradd brings as he continues to shape the landscape of film composition with his unparalleled talent and dedication. Trust in Pradd Film & TV Scoring LLC for all your scoring and music production needs - where creativity meets professionalism.
How do you approach composing music for small ensembles versus large symphonic orchestras?
Steve: My approach to both ensembles is the same, conceptually. In my opinion, there are many considerations to be mindful of when making a decision about Orchestration and Instrumentation in either scenario. The main consideration would be the budget. Once I know how many musicians I can hire for a film scoring session, I'll have a better idea of how large an ensemble I'll be writing for. All things considered, a good composer should create the mood for a particular scene in film or tv with either group effectively. It isn't the easiest task to accomplish, but not impossible with a little creativity.
Tell us about a project where you had to adapt your composition style to fit the specific needs of a film or TV production.
Steve: In television, there are much faster turnarounds that are typically weekly. So, if you are writing for a network tv show, the music is usually due weekly on a certain day of the week. The composer must capture the tone or the mood of the show that is acceptable to the producers and directors. The adaptations that have to be made This is in my humble opinion, are writing a strong Main Title so that even if the viewer is indisposed (not the TV room) they know when the show is starting by the thematic material, be mindful of commercial breaks and the music that brings us in and out of those commercial breaks, focusing on the onscreen developments because the mood can change so the music should reflect that as well, and the End Title. It is crucial the composer, producer, and director have detailed spotting sessions when needed to determine where music is needed and just as importantly when music is not needed.
In Film, the turnaround is longer but there still tends to be a fast-paced environment. Again, the spotting session is a key element in the process. The composer has to be able to adapt and overcome in both Film and TV. So, I would say that it would be more about adapting to deadlines and the pace of a specific project for Film or TV versus compositional style. Once you establish that framework, you will have an opportunity to be very creative in both worlds as long as channels are open between the composer, director/s, and producer/s. Again, this is in my humble opinion. All composers work differently and nothing is set in stone!
Describe your creative process when starting a new film scoring project. How do you ensure your music enhances the storytelling?
Steve: It all starts with the spotting session. You have to know where music is wanted, where music is needed, and where music is not needed. This is the primary purpose of the spotting session. Once the spotting session is completed the way I attempt to ensure that my music enhances the story telling is watching the scenes over and over again (if needed) to see how it speaks to me. In life, we all go through a vast array of emotions. And sometimes we feel differently about these emotions over time. I feel that my job is to interpret what is onscreen at any given moment and convey this with music. I am mostly writing from my heart. I have a lot of faith and trust in approaching storytelling that way, even though, there are many times that a composer can become cerebral with regards to what's playing on screen. For me, I guess it's a matter of trusting my instincts this is where the magic happens.
What has been your most challenging project as a film composer? How did you overcome any obstacles that arose during the process?
Steve: Each project has its own set of unique challenges. It could be a creative style change, deadline changes, personnel changes in midstream, knowing who is actually in charge vs who isn't, etc. All or one of these obstacles could present themselves on any given project. The way I have overcome these obstacles is having a mindset that incorporates that constant change, persistence, due diligence, compassion, and resilience are necessary ingredients to succeed in a work environment and in life. I am honored to have served in the USAF for over 27 years. It's in my blood to overcome obstacles.
How would you handle collaborating with directors and producers who have strong opinions about the musical direction of a project?
Steve: I have found directors and producers do have varying opinions with regards to music. And everyone involved with a certain project want it to be an overwhelming success. I listen to every opinion because I believe there is value in each of them. As a composer, you sometimes have to read between the lines to find out what someone is really saying. So, I'll ask them to give me a detailed example of what they mean or have them play me the exact song or piece that they may be thinking about when using a certain term. More often than not, people are on the same page but not able to express musical terms that are understood by all involved. Terminology is a huge factor in being able to communicate effectively.
Tell us about your experience working with different musical genres. How comfortable are you in adapting your style across various genres?
Steve: I am very comfortable writing in multiple genres. I was fortunate to have studied Film Scoring at Berklee College of music, the Pacific Northwest Film Scoring Program, the UCLA Film Scoring Program. In Film Scoring, it is required to score in multiple genres. In any given film you may have many situations with different settings or scenes that jump from one landscape to another so the skill to adapt is a necessity or you could say an occupational hazard as a film composer.
As the founder of Pradd Film & TV Scoring LLC, what is your vision for the company's future? How will you leverage your expertise to grow and expand its reach in Southern California?
Steve: In this case, the vision for the future and expanding my company are one and the same. Creating quality original music for Film, TV, Video Games, Commercials, Trailers, and any other media that requires music to enhance a project is the TOP PRIORITY. I will attempt to get the word out by letting people know that I will take project with the utmost seriousness, and I will deliver because I am built that way. Time permitting, I would invite you all to visit my site at stevepradd.com. I think it will give you a full background of where I'm coming from and a fun musical experience. You can also contact me through the website and through my email directly at [email protected].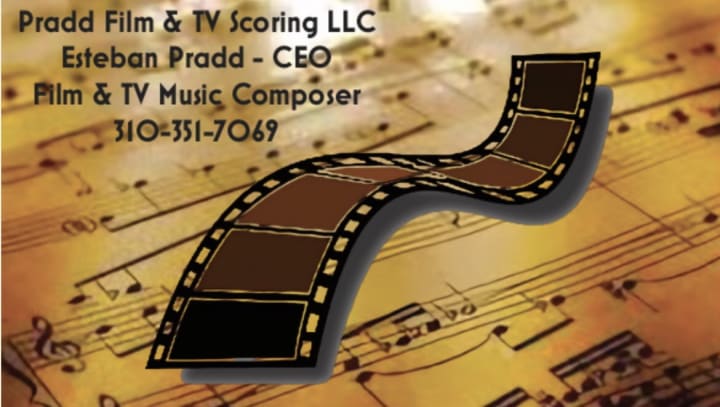 Connect online:
Sound Cloud
soundcloud.app.goo.gl/im8pXdx11zt9cppbA
IMDb
Linkedin
https://www.linkedin.com/in/steve-pradd/
Facebook
https://www.facebook.com/steve.pradd
Instagram
Website
About the Creator
Tammy is best known for her legendary interviews with Sharon Stone, Angela Bassett, Sigourney Weaver, Geena Davis, Morris Chestnut, Jeffrey Dean Morgan, Sheryl Lee Ralph, Laurence Fishburne, Omar Epps, Joseph Sikora, and more.
Reader insights
Be the first to share your insights about this piece.
Add your insights