Dhani Performing on a Radio show
Dhani Harrison, The only son of the Beatle George Harrison. He was born on August first, 1978 at Princess Christian Nursing home in Windsor Berkshire England.
He was raised at Friar Park Henley-On Thames. The Estate his father George had bought just a couple of years before Dhani's birth.
George and Oliva were very happy to have Dhani in their life and a month later in September, they married when Dhani was a month old. In September 1978.
Dhani grew up interested in star wars, skateboarding, and of course surrounded by his dad's music.
When he was little and someone asked what his dad did for a living the responses he gave were. He pushes buttons and does gardening Because that's what he saw his dad do.
He had no idea his father was a Beatle. Until one day after school, he was chased by kids singing Yellow submarine. He asked George about it when he got home and George's response was. "Oh yeah, I probably should have told you that."
George never thought to bring it up to Dhani because The Beatles happened long before Dhani was born.
He never bragged to anyone about his famous work except Dhani. When Dhani said he got his degree from College when he was 23 years old.
George replied. "What was I doing when I was 23? Oh yeah! Sgt. Pepper."
George liked messing around with Dhani like that but not in a mean way. More of a teasing-funny kinda way.
One time when Dhani was 6 years old receiving drumming lessons from his 'Uncle' Ringo Starr. Apparently, he had good rhythm as a drummer but Dhani was too young to remember it.
He does however remember that Ringo's loud drumming scared him so he ran out of the room screaming.
Dhani started school at the Dophin school in Twyford not far from Friar Park. A Montessori school for kids ages 3-13.
After that, he attended Badgmore primary school and joined the Combined Combat Forces or CCF.
He did that once a week which George wasn't a huge fan of. Dhani rebelled against his parents. Once when he was a teen. He got in trouble with the police. George didn't approve of the police in general or at his house. So he told the policemen to F off and leave them alone. Dhani says that he and his dad were super close after this.
he was a good student and worked hard. At times he was even involved with his dad's band. The Traveling Wilburys going as Aryton Wilbury.
On December 30th when Dhani was only 21 and living in a small cottage at Friar Park. His parents were violently attacked by a mentally ill man who had been hearing voices that told him to kill George Harrison.
George and Oliva fought back but both got injured in the process. George's injuries were more severe than Oliva's.
Dhani was awoken by the housekeeper and Dhani rushed to help his parents. He ensured his mom was tended to before rushing up to his dad. It was a horrible scene.
The room had blood splashed everywhere and George bleeding out on the floor.
Dhani had to keep his dad awake while paramedics tended to him and kept him awake while he was taken to the ambulance, Dhani couldn't ride in the ambulance so he rode on the bumper to keep an eye on his father because he said "He didn't want to lose sight of his dad."
Thankfully after surgeries and treatment, both George and Oliva physically healed but were afraid for their and Dhani's safety so more protection was put in place after the incident. They all struggled with anxiety for a long time.
Dhani got involved in the sport of rowing and continued it after college. At one point he could have qualified for the Olympics.
After Badgemore Primary he attended Shiplake college near Henley on Thames. Then he attended Brown Univerity in The US. He studied industrial Design and Physics.
He got a degree in Design but struggled with Physics and failed part of his final physics exam.
After he graduated. He returned to Friar park to be with his parents and he started working with Mclaren Automotive but it wasn't the best job.
He was sitting by an industrial fan every day, the commute was a half hour each way and back and Mclaren wasn't paying him for all of the ideas they used.
Then in 2001 when Dhani was 22 while staying at Staten island with George and Oliva while George was getting treatment for cancer.
They saw the horrible after-effects of 9/11. It was a really scary time for the Harrisons and America. Dhani realized that he could make people feel better through music so he decided to do music like his dad.
When George passed from cancer in November 2001. He helped his dad's good friend Jeff Lynne finish his dad's final album. He also helped his mom Oliva with the concert for George held in London and L.A
In November 2002. In 2006 Dhani started his first band Thenewno2. They released multiple singles and a few albums. They have performed at Coachella and Lollapolooza.
Dhani and Oliva also were involved in the making of the George documentary Living in The Material World made in 2011 and directed by Martin Scorsese.
Dhani also had many girlfriends and eventually married model Solveig Karadottir in 2012 at Friar Park.
They were married for a few years until Dhani decided to separate in 2016 citing differences in their lives and relationship and no longer spending as much time together as they both had conflicting schedules.
Dhani is now currently dating a fellow singer Mereki Beach. They have been together for two-three years and are doing well as a couple.
Dhani also his first solo album in October 2017 called In Parallel. He went on tour and promoted his album on Conan with a backup band of close friends.
Conan O'Brien is a good friend of Dhani's. Dhani also was heavily involved in Conan O' Brien's George Harrison week in 2014. Dhani explained the story of how he was detained for hours by Santa Monica police for skateboarding at the Santa Monica courthouse at age 12.
(Now the courthouse is a legal skate spot.) Dhani had his skateboard confiscated and destroyed, his Aunt Linda had to get him out of jail.
Dhani loves skateboarding and is friends with some pro skateboarders including Tony Hawk. They are still friends to this very day.
Dhani's band Thenewno2 was involved in creating soundtracks for movies and Dhani did the theme for a Netflix series called Dogs.
Dhani also has another band called Fistful of Mercy. He currently lives in Los Angles and splits his time between LA and Friar Park to visit his mom who still lives there and to spend time with friends. He's owned multipie dogs throughout his life and unfortunately lost his dog woody to cancer in 2017.
It is unknown if he has gotten a dog since. However, there is a husky in the background of his Fender Custom Ukelele video.
Dhani loves dogs as it's evident in his creation of the Dogs theme for the Netflix series of the same name.
Dhani says his dad was his hero and he knows George would be very proud of his success.
Dhani sometimes compares his dad to a master Jedi in Star Wars because he and his friends would listen to George's stories and he was very wise like characters in Dhani's favorite Star Wars movies.
Dhani also has won a few Grammy awards for his soundtracks in movies. He's very grateful for all of what he's accomplished and He's worked hard for himself, and his dad's legacy. He makes sure to carve out time for himself because according to him he'd go crazy if he didn't.
He's so similar to his dad and he understands when people talk to him. They think about how much he's like his dad he understands how great his dad was and he totally agrees with fans that bring that up. He understands his dad's impact on many people and he works with his mom to keep his legacy alive.
It doesn't upset him and he feels proud helping keep his dad's legacy going. He loves what he does and even though that wasn't his orginal plan,
He's doing a wonderful job and it's making him happy. While he does occasionally struggle with sadness and anxiety. He knows to step back and take a break for himself and meditate or hang out with friends.
He's a great guy who's been through a lot but has reached a point of being successful at what he does.
This is what every parent whether they are famous or not wants for their kids.
Buy In Parallel here
Buy Dhani Harrison's Uke here.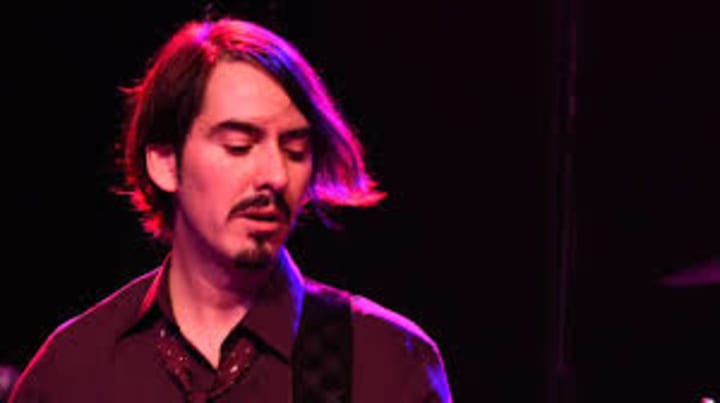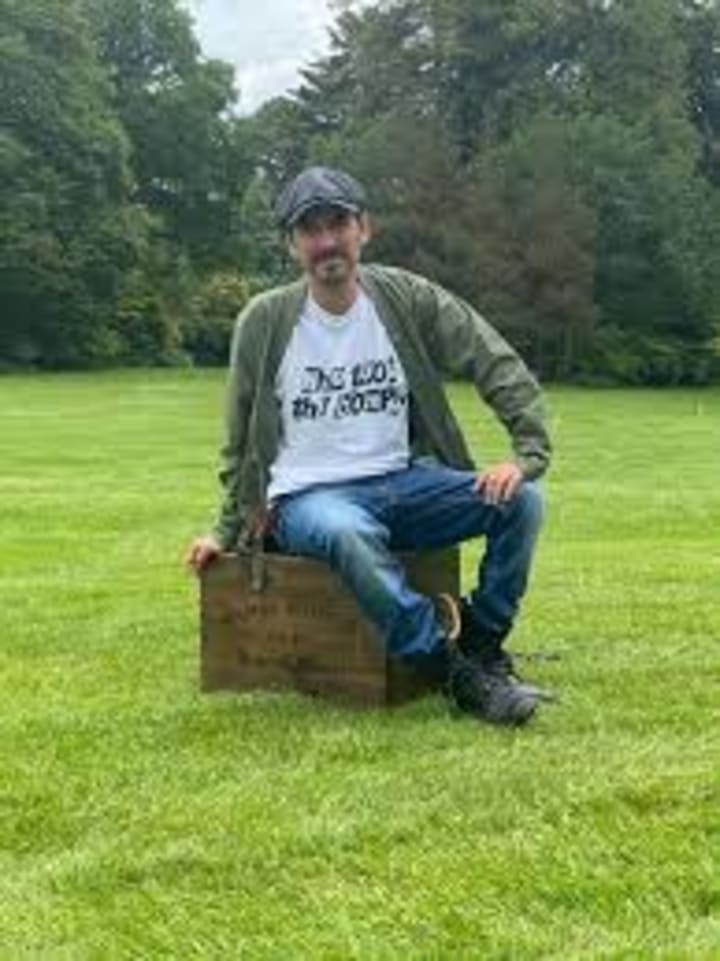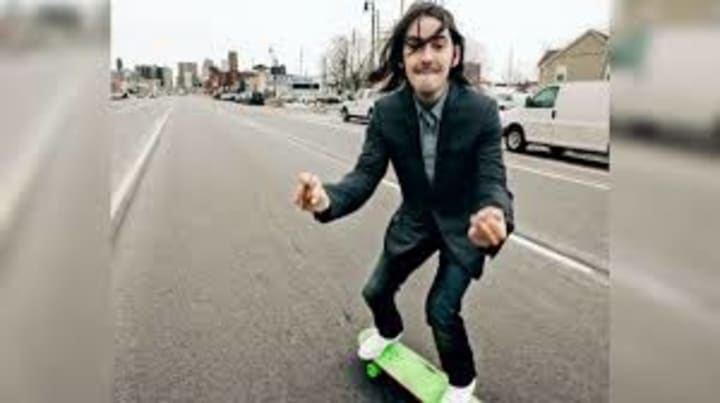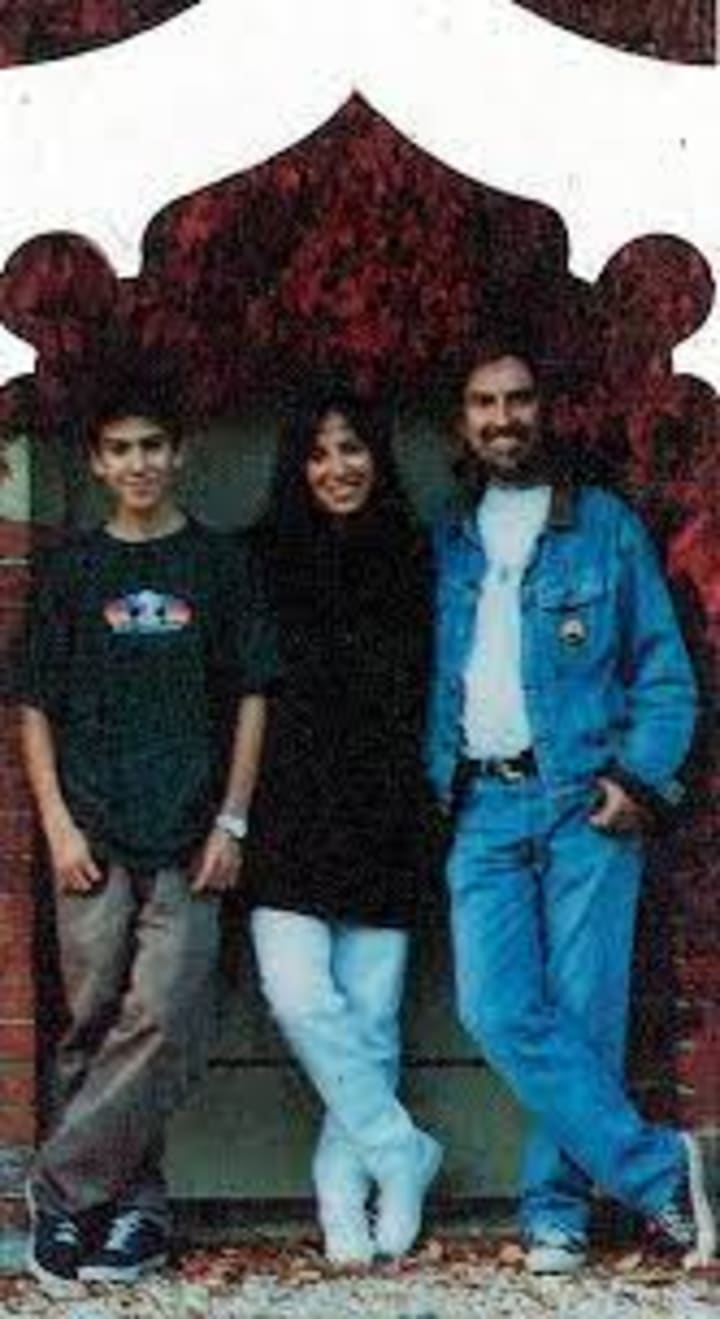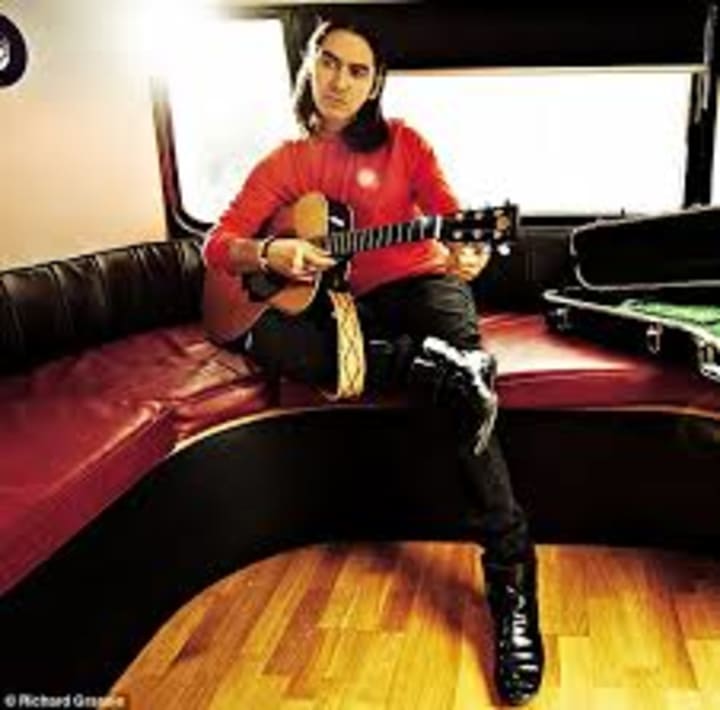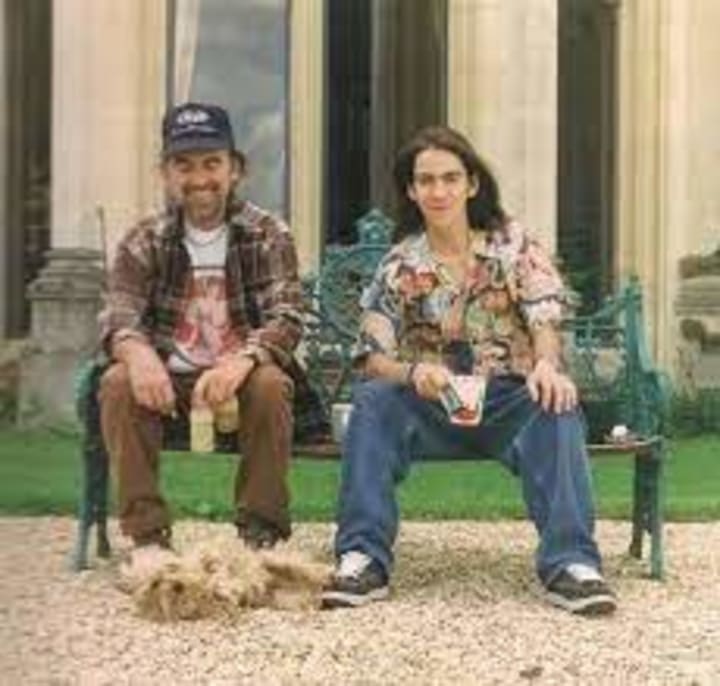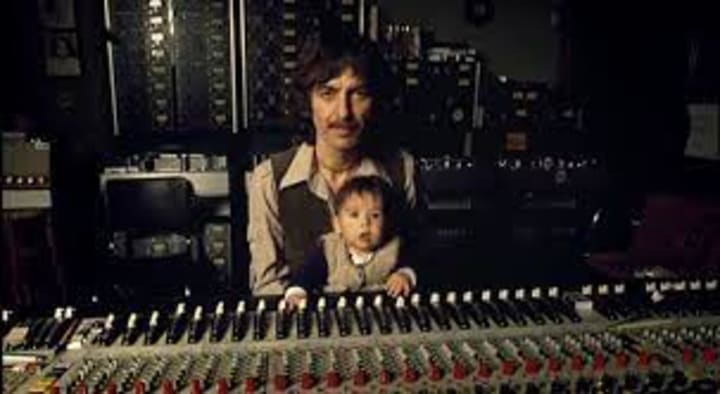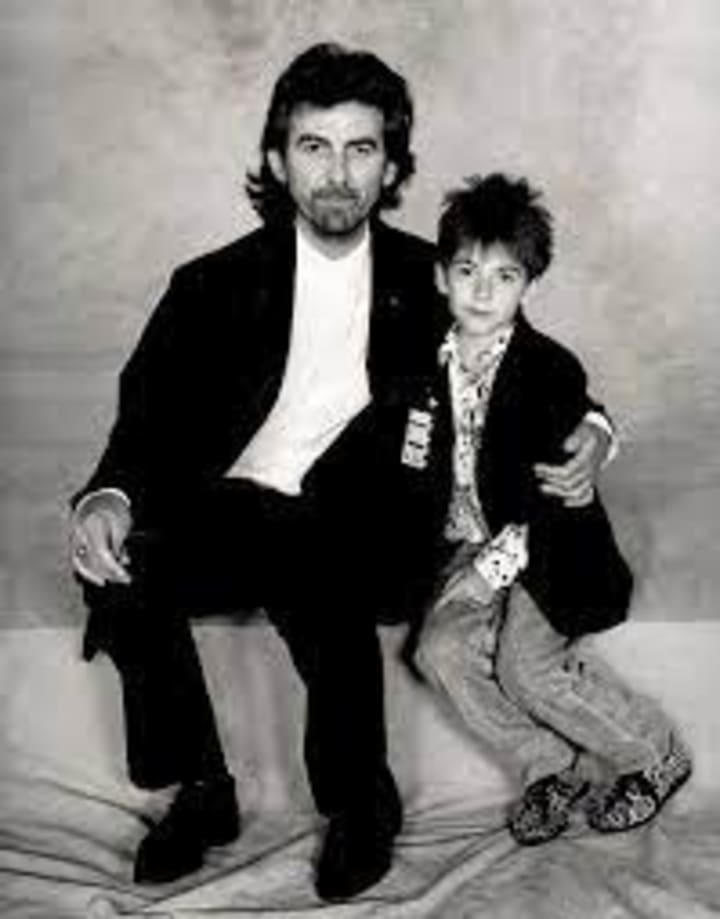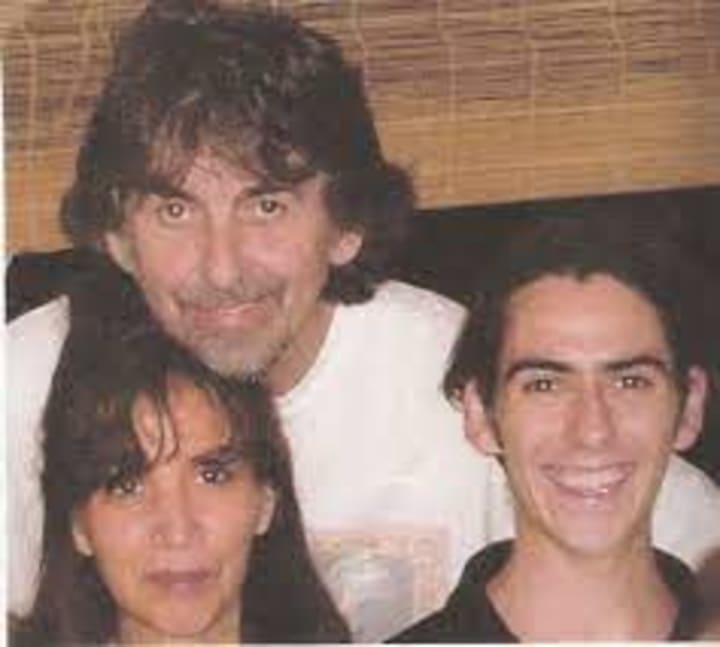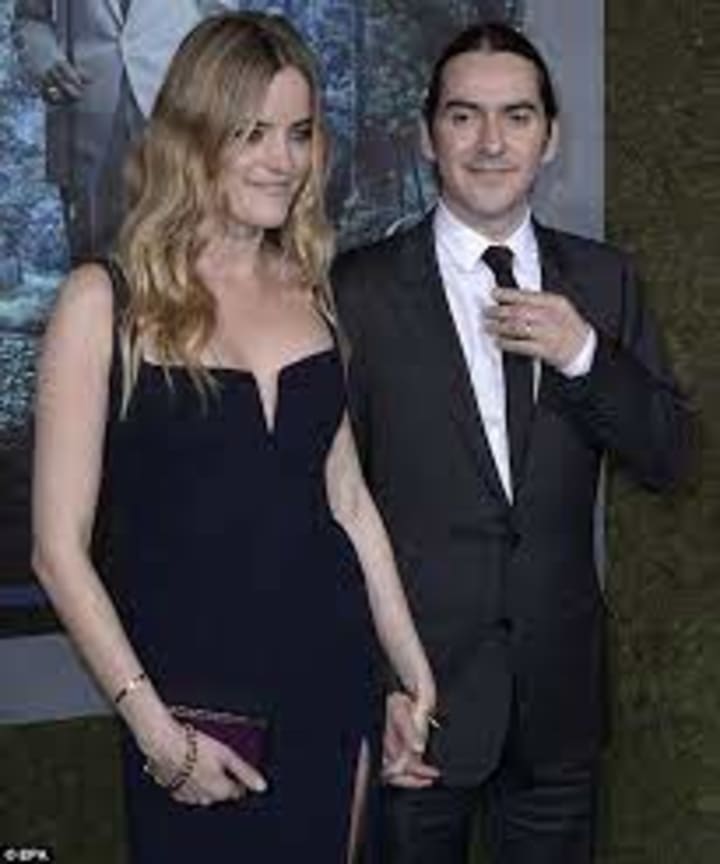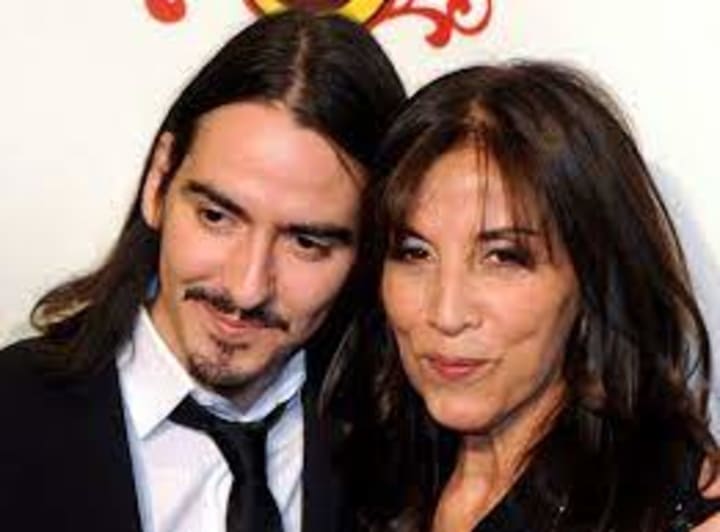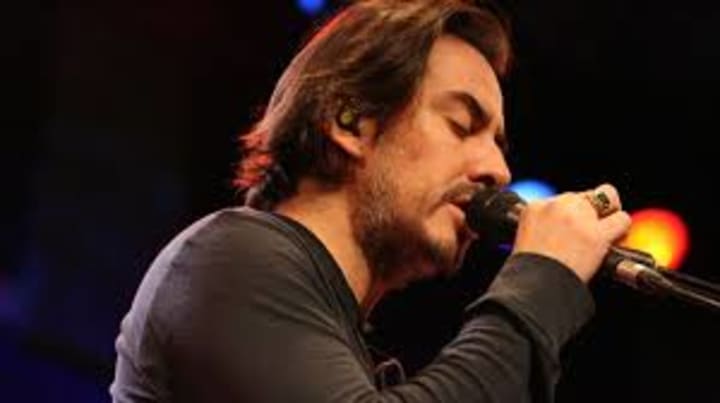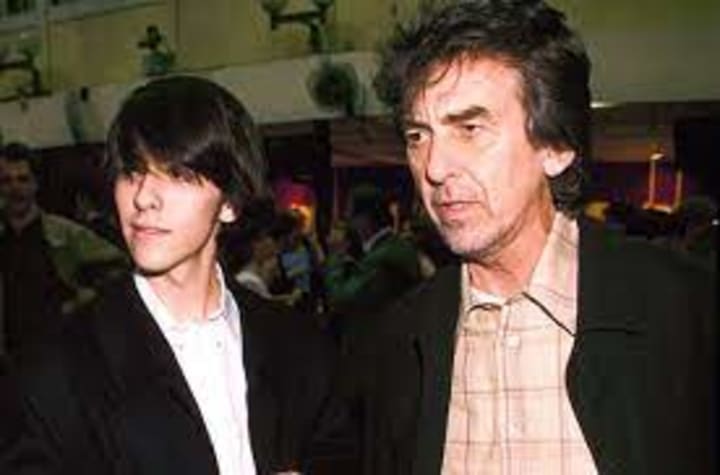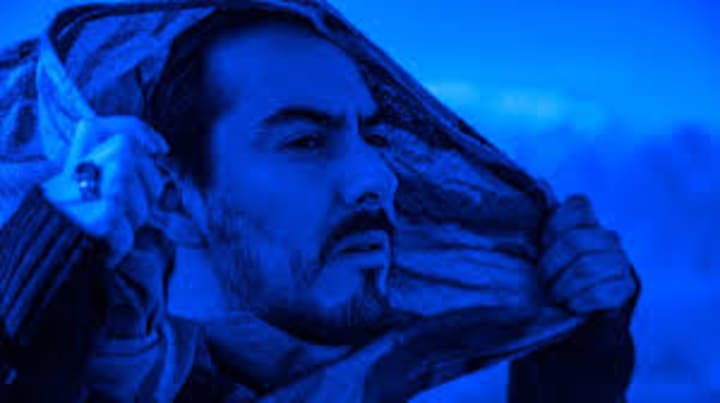 About the Creator
Hi, I'm Paige and I love to read and write. I love music and dogs. I mostly will write about my favorite things like dogs and music. I've been a writer for a few years now :)
Support me! below
https://www.buymeacoffee.com/pmak02
Reader insights
Be the first to share your insights about this piece.
Add your insights