Music and Business
Debut Single Guidance
How I Survived...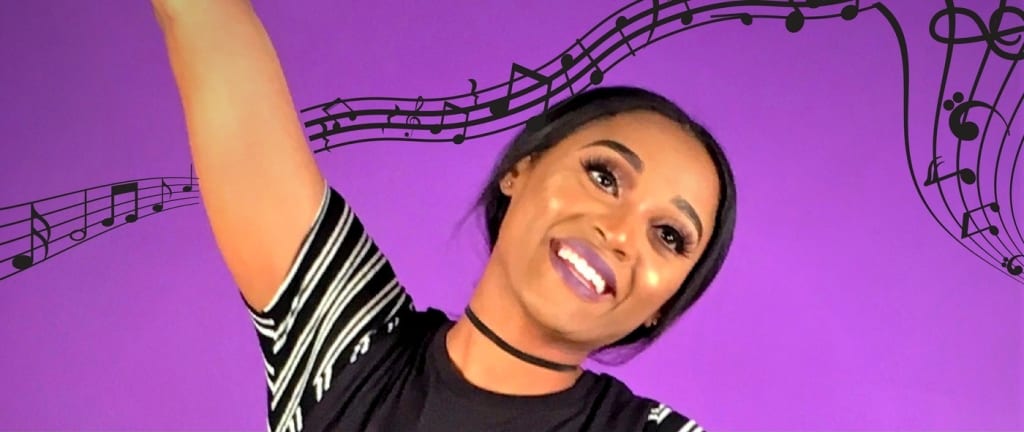 The launch of my Debut Single "My Savior" was nothing shy of a true battle. I faced challenges. It may seem like an easy task. I assure you if quality and a spirit of excellence is within you, nothing you do for the greater good will come easily. You will have to fight for it. But anything you are doing in life worth pursuing, for the greater good is worth the effort. I want to share a few tips on how I survived the launch of my new single.
Prepare for Recording
I went into the recording without having a clear view of what I desired for my single. I knew this was the Debut Single and I thought I had a decent idea of the sound and arrangement I desired, but it wasn't so. I spent extra time, which cost extra money, and I didn't get to express my creativity had I'd done the legwork and experimentation at home prior to my official recording. Doing these small tasks can save you time, money, and enable you to create a more fulfilling work of art!
Mix and Mastering Your Track
It's important the engineer and you are both on the same page and you trust them, and having some examples of previous work is recommended, preferably within the same Genre or close to your sound. If you elect the wrong candidate to mix/master your tracks for airplay and the sound/quality is not as expected it can be a real bummer. It will cost you time and potentially more money. It creates a poor experience for you and sometimes the engineer who may have tried. Do your research. SoundBetter is a great website to review multiple engineers who specialize in these services. Trust me, the extra research and being careful about who you allow access to your work of art is important.
Distribution
Find a distributor that places your music on major online distribution outlets for a minimum charge. Nothing excessive. I would pay no more than $20 dollars annually for official distribution. If possible, try to arrange an official launch date. Schedule it through the distribution site and allow your followers to know. Once your song is officially launched, ensure the hosted sites successfully market your music. Confirm the price and listing is labeled accurate. Look into ways you can secure royalty credits for streaming music and videos you own online.
Marketing
Find a local photographer whose price and work are within your budget. I would pay no more than $100 for a shoot. Ensure you have a Head Shot, Full Body Shot, and a Waist Up Photo. You can bring more than one outfit, but I wouldn't use many looks. Find a style that represents you as an Artist and brings out the best in you! Create a cover photo for your Debut Single. Using Adobe PhotoShop or Canva are tools I'd recommend. You can also find a freelance graphics designer. I would pay no more than $100. Also, create a website if you don't currently have one. GoDaddy.com usually sells domains starting at 99 cents. Wix and Shopify are two of my recommendations. Use your social media as a marketing source. ReverbNation also hosts many options for submission to Radio Stations, Blogs, Music Auditions, and Record Label Reviews. Last but not least, reach out to your local radio DJ, who rotates music in your genre. Request an opportunity to introduce your song to their listening audience. You never know if they will find it worthy of the review. Every opportunity can lead you to another one.
Check out My Debut Single "My Savior" By Lenora Brown. It's available for purchase on iTunes, Google Play Store, Spotify, and other various distributors online.
Believe
I wish you all the best in your launch. I hope this article helped you. Share some of your experiences if you launched a song. If not, share what area you identified your opportunity.