"Crazy Meshugga Hurricane Earthquake"
Oy Vie Is Mere.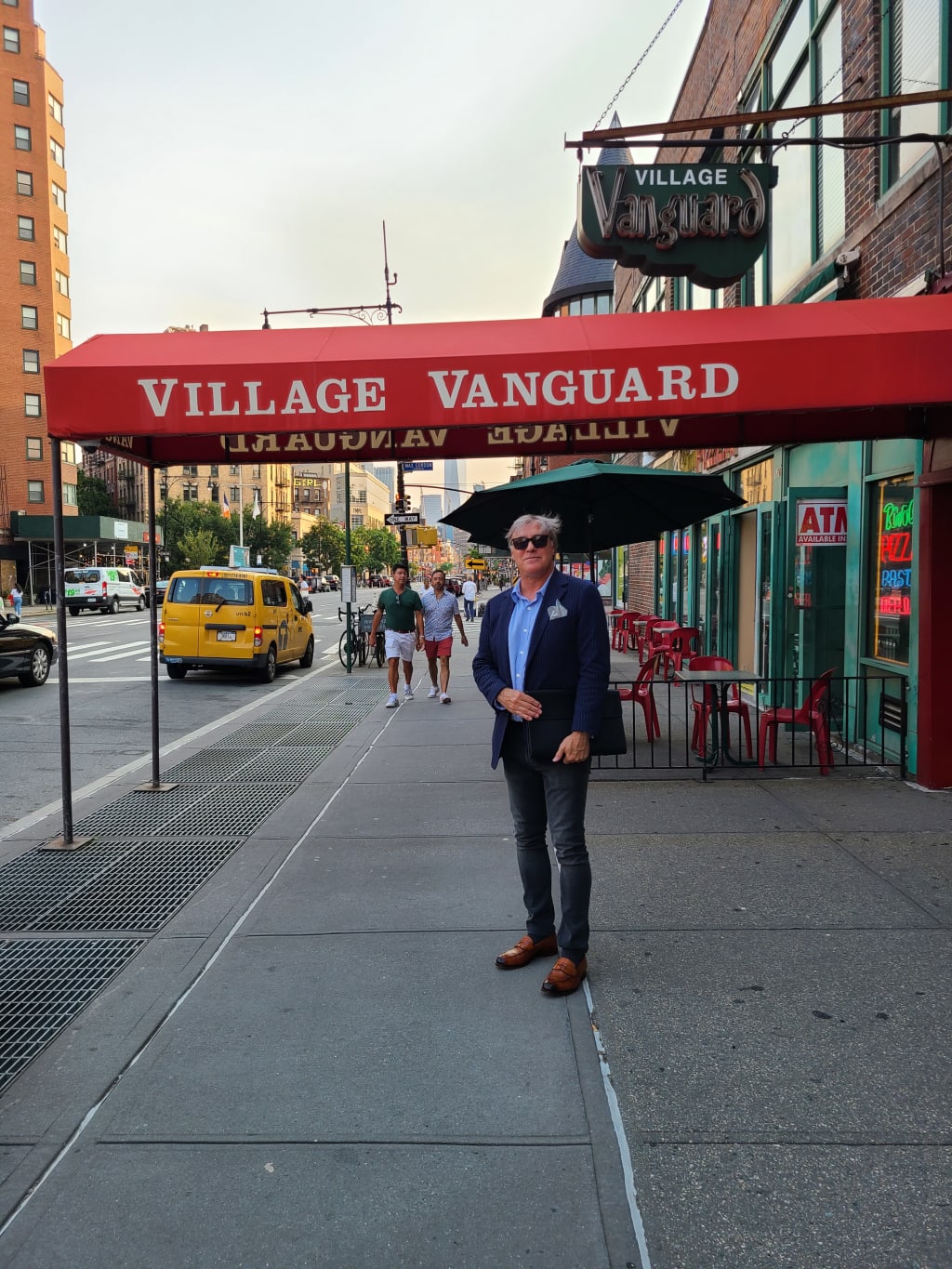 Robert Massimi Writes for Metropolitan Magazine, New York Lifestyles Magazine, Nimbus Magazine and more.
"Crazy Meshugga" at the Theater for the New City is what I would call a "Claude Solnick" special. Solnick writes for TNC and is a in house writer in residence. Like Amy Coleman, Claude Solnick too is a run on sentence. Is there something in the water at Crystal Fields woke theater?
"Crazy Meshugga" starts out okay... a crazy Hasid is suffering from schizophrenia; Shlomo the gonif passes off Yossi (Andrew Hardigg) off to a social worker and retired teacher Lenora Klein (Amy Coleman). Klein is not actually a social worker yet, but an advocate (don't you just love these woke phrases?). Hardigg is the best, most believable actor on the stage, however, even he fades in and out with his believability.
So, what is a Claude Solnick special? And why bring it up? How is Coleman's show like most of Claudes shows at TNC? Like Solnick, Coleman gets the ball rolling; the show in the first ten minutes is its best... the show gets weaker and weaker as it goes on. Instead of ending a show, Coleman/ Solnick just keep rambling on hoping to catch a strong plot somewhere before the curtain lowers. In "The Bohemians" Solnick had a rope tied to a tin can so an ex-wife could talk to her husband. Here, Yossi is talking to himself. Yossi worships Jesus, rock and roll and masturbation.
This show was billed to be a little over an hour. No such luck. Solnick's show are billed for a certain time as well, only to go over by 45 minutes sometimes. Like a lot of shows at TNC, we, the audience find ourselves constantly glancing at our watches. I don't mean to just pick on Solnick as a writer there. I did co-write, produce a show with Claude Solnick (one I made sure that me and the director edited the writing to keep the show short as needed).
"Crazy Meshugga" from its title one would assume would have been a comedy. it was anything but. Rape, drugs and family issues make up this show. Bettina (Kelly Walters) is the sister to Lenora. they too were abused sexually like Yossi was. In Yossi's case he was 14 years old and was promised ice cream. His father learned about it and did nothing about it. Apparently, he is satisfied that his Rabbi told him that Feldman will be punished in the afterlife. The New Yiddish Rep who produced this missagaus of a play never settles on anyone subject and like a Solnick play, tries to be everything to everyone; a jack of all trades and master of none.
David Mandelbaum is a real amateur in directing this play; people are all over the place and the evidence is clear when the emotion as well as acting fade in and out all performance long. I would be shocked if Mandelbaum ever directed anything other than maybe a grade school play in his life.
Unfortunately, the once hidden gem of off off Broadway has all but disappeared over the years. In the 80's and 90's one could find up and coming actors, writers, directors and designers. Plays were cutting edge, Avant Garde and at times downright fun. It did have, however, some really lousy, radical plays; but never has off off Broadway struggled as it has the last five years or so. It seems that theater companies like LaMaMa and Theater for the New City are just churning out plays for posterity and nothing else. Off off Broadway needs to find itself again; it needs to be provocative again, creative again, it needs to bring well written plays back. It is almost sad what I am seeing in both the West and East Village. I did see a good "Sugar Ray" last week at the Frankle. Unfortunately, great/ good theater in the Village is to far between to get excited about. The writing simply has to be better and it needs to start with the Theater for the New City.
About the Creator
I have been writing on theater since 1982. A graduate from Manhattan College B.S. A member of Alpha Sigma Lambda, which recognizes excellence in both English and Science. I have produced 12 shows on and off Broadway. I've seen over700 shows
Reader insights
Be the first to share your insights about this piece.
Add your insights