Cher, the Goddess of Pop
An awesome singer and actress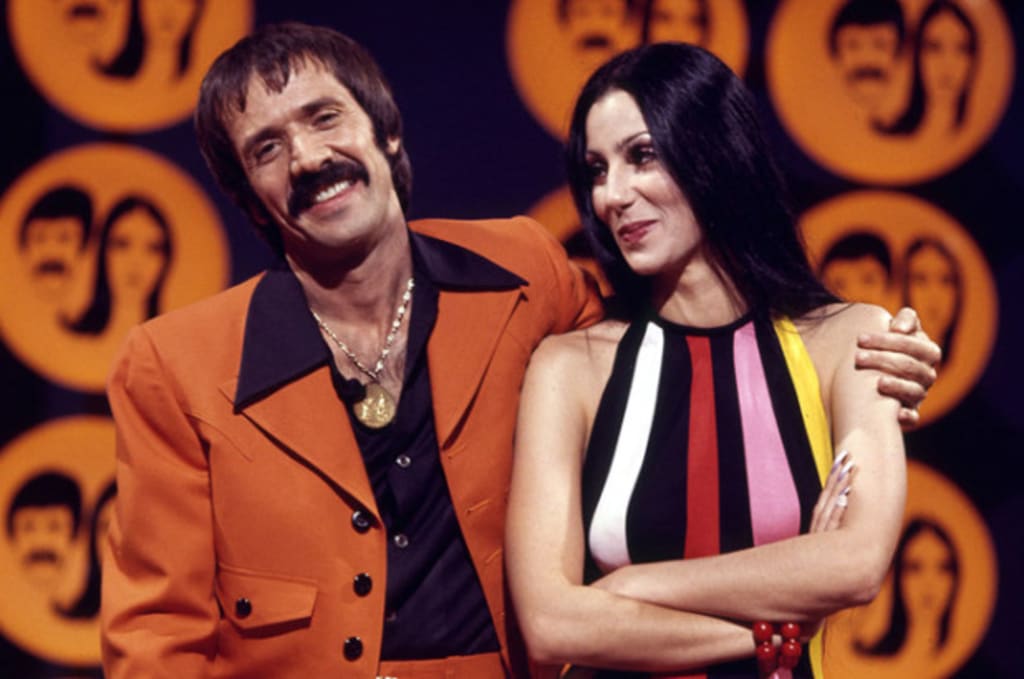 Cher, who was born Cherilyn Sarkisian, is an American singer and actress. She began her singing career with her husband Sonny Bono. They were a popular singing duo in the 1960s. Among their most famous songs is a duo was "I Got You Babe." Cher got to try out some acting when she and Sonny Bono had their own TV show The Sonny and Cher Comedy Hour from 1971 to 1974. Together with Bono they have a number one hit "All I Ever Need is You."
She has been performing on her own and has gained lots of recognition for her singing as well as for her acting. She has been nicknamed the Goddess of Pop. When she began her solo career Cher came out with lots of popular hits such as "Bang, Bang (My Baby Shot Me Down)", "Gypsies, Tramps and Thieves", "Half-Breed", and "Dark Lady."
"Gypsies, Tramps, and Thieves" became Cher's first number one pop hit single.
Performing in all kinds of spectacular outfits she also became a fashion trendsetter. She eventually became a very successful live act in Las Vegas.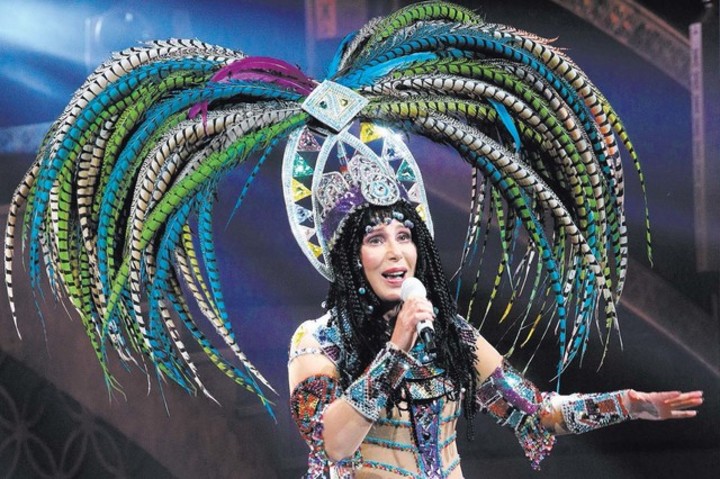 Cher made her debut on Broadway in New York City in the early 1980s, and also starred in the movie Silkwood, for which she earned a nomination for the Academy Award for Best Supporting Actress. Other movies which she has starred in include Mask, The Witches of Eastwick, Moonstruck, and Mermaids. Cher won the Academy Award for Best Actress for her role in Moonstruck.
In the movie Mermaids Cher performed the "Shoop Shoop Song."
Cher had established herself as a rock singer releasing platinum albums like Heart of Stone in 1989. She came out with great singles such as "I Found Someone" and "If I Could Turn Back Time."
Her song "Believe" featured the pioneering use of Auto-Tune, which is also known as the "Cher effect." Cher stopped touring after her 2002 to 2005 tour Living Proof: The Farewell Tour. Afterwards in 2008 she signed on to headline the Colosseum at Caesars Palace in Las Vegas, Nevada for three years.
She returned to acting in 2010 starring in the movie Burlesque, in which she sang "You Haven't Seen the Last of Me" and released a studio album Closer to the Truth in 2013. The album became her highest-charting solo album with songs like the title song and "Will You Wait for Me."
In 2018 Cher played the role of Ruby in the popular musical Mama Mia! Here We Go Again, highlighting ABBA songs. One of the ABBA songs she sang was "Fernando."
Altogether Cher has won an Academy Award, a Grammy Award, an Emmy Award, three Golden Globe Awards, and the Best Actress Award at the Cannes Film Festival. She has also ventured into the worlds of fashion designing, writing books, and managing the film production company Isis. She has sold more than 100 million solo albums and over 40 million records as part of the duo Sonny and Cher.
Cher is a dynamic performer who never ages and always looks years younger than she is. She is now 73 years old and I wouldn't be surprised if she continues performing well into her 80s. She has a terrific voice and style, which just take a hold of you and you want to hear more and more. There is so much more to Cher that it's not possible to write about it all, but it is well worth reading about, listening to her music, and watching the movies she stars in.
Presently Cher is back on tour and during this month has concert dates in Germany, Belgium, and the Netherlands. In October she'll be performing in Sweden and Denmark. She will return to the US in December and will be performing in New York City and in Philadelphia, PA.