Charles Manson's Music Hits Stores
Recordings Released As Part Of Limited Vinyl Package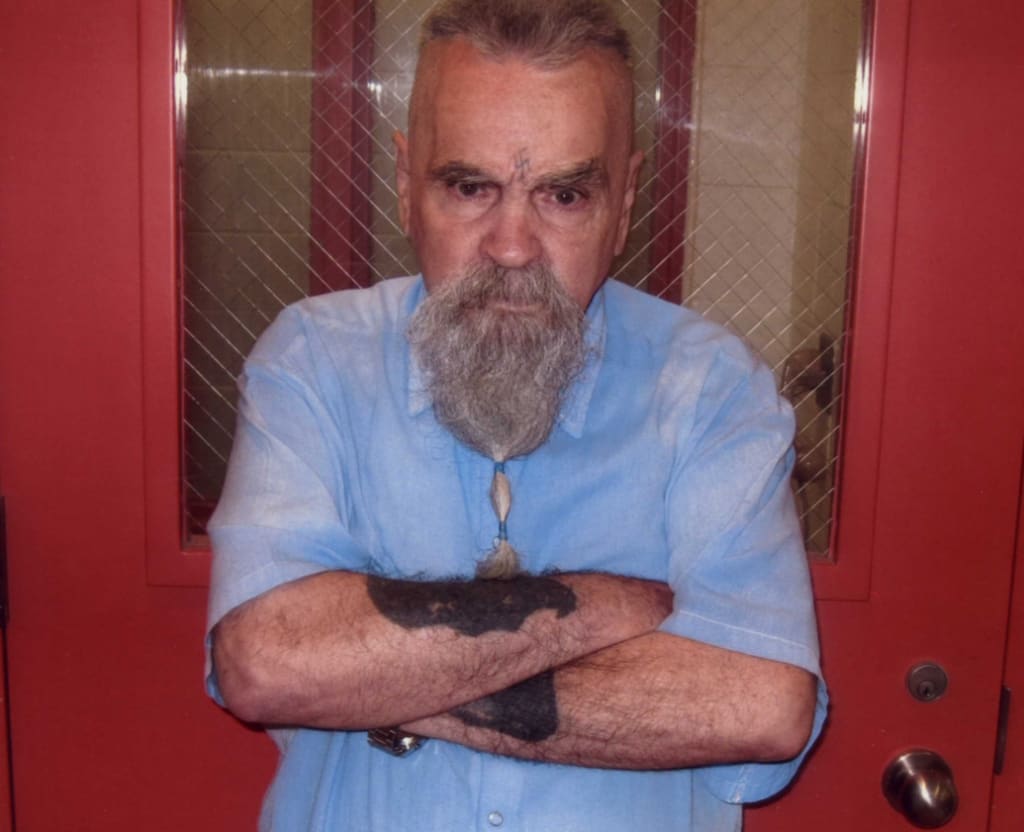 No one could have predicted that at this point in his life, 82-year-old killer Charles Manson would have an album due out in stores. Manson, known for his role in the murder of Sharon Tate and her unborn child - the father was acclaimed film director Roman Polanski - as well as seven other people, has been serving out a prison sentence which saw him living behind bars since 1971, when he was initially sentenced to death for his role in the murders. When the death penalty was abolished in California in 1972, Manson and his followers saw their death sentences commuted to life in prison.
What may not be known about Manson is his lifelong desire to become a musician. Before being arrested and found guilty of the murders, he had some association with Dennis Wilson of The Beach Boys and saw one of his songs actually recorded by the group. In addition, Neil Young tried unsuccessfully to have him signed by Reprise Records, and noted that the then-young criminal had a fair bit of talent as a musician.
"He was quite good," Young wrote in Waging Heavy Peace of Manson's talent.
Producer Terry Melcher would not sign Manson, however, and Manson's dreams of being a recording artist faltered and languished for years until now.
Walking In The Truth, the cleaned up version of the tracks that Charles Manson made while at San Quentin in the 1980s, was put together by Danbury, Connecticut-based musician and record collector Malcolm Tent, with proceeds going to support California-based charity Air Trees Water Animals, an environmental nonprofit that Manson founded.
While Manson himself is forbidden from benefitting from the financial gains to be made from the release of such a project under law, he has long been a staunch environmentalist, said Craig Hammond, CEO of ATWA and a close friend of Manson's.
"He has been completely consistent in speaking out against pollution since 1967, and is focused on saving our ATWA," he said of Manson. ATWA, which made a scant $86 in 2015, says it works with governments "to restore valuable ecological areas [and] to preserve all species of life on Earth."
As of April, 2012, Manson was denied parole for the 12th time as a result of 108 different violations that he committed over the course of his incarceration. Earlier this year, he was hospitalized because of an unknown ailment, but he was returned to Corcoran State Prison shortly afterwards. He is not eligible for parole for another 10 years; this would put his age at 93 in 2027.
Walking In The Truth, however, is not the first release of Charles Manson's recorded works; ATWA has been maintaining a website called CharliesArts.com which features several different discs of recorded works of Manson. It seems as though the work is available in both vinyl and compact disc, with all proceeds going to benefit ATWA.
The website also sells clothing with Manson's likeness on it, some original artwork from other inmates in Corcoran State Prison, and some artwork done by Manson himself. There are also booklets with quotes Manson has offered regarding environmental conscientiousness, how he appears in media versus how he "truly" is, and his thoughts on crime and the justice system.
All proceeds go to help ATWA, and there's no word as to how Manson feels regarding his original work being sold to benefit his charity. While there is understandably a certain stigma associated with collecting anything to do with Manson, Tent said that Walking In The Truth will likely go a long way to understanding who Manson is far more effectively.
"I think it's sort of a journey through his mind," Tent said, "rather than inside of prison walls."
According to Tent, Walking In The Truth has done well thus far, having sold 500 copies. The album's release coincided with the March 17 release of a new documentary about Manson, Truth And Lies: The Family Manson.
history
celebrities
pop culture